Tandemworld eNewsletter for September 2017
---
Contents
EVOLUTION
SERVICES for NONSTOP
Who Are You? Leave it to a British Rock Band to....
---
See the Forest + the Trees
DataExpress in the news …
Gravic Publishes Shadowbase Synchronous Replication Overview White Paper
NEW for the 2017 NonStop Technical Boot Camp!
XYPRO - PCI-DSS 3.2 – The Art of Compliance on the HPE Integrity NonStop Server
ASK TW
Tributary Systems- Supercharging Data Backup and Storage
Little SIG
Join NuWave at These Upcoming NonStop Events
CSP to Announce a New Compliance Product at NonStop Technical Boot Camp 2017
OmniPayments' Yash Kapadia Speaks at CTUG: ......
NonStop Technical Boot Camp 2017
BlackWood Systems celebrates 20 years!
Availability Digest Examines Disaster Recovery as a Service
Register for the MATUG Fall Users Meeting!
XYPRO looks forward
to seeing you at the upcoming shows!
Musings on NonStop! September, 2017
Current Subscribers 15242
---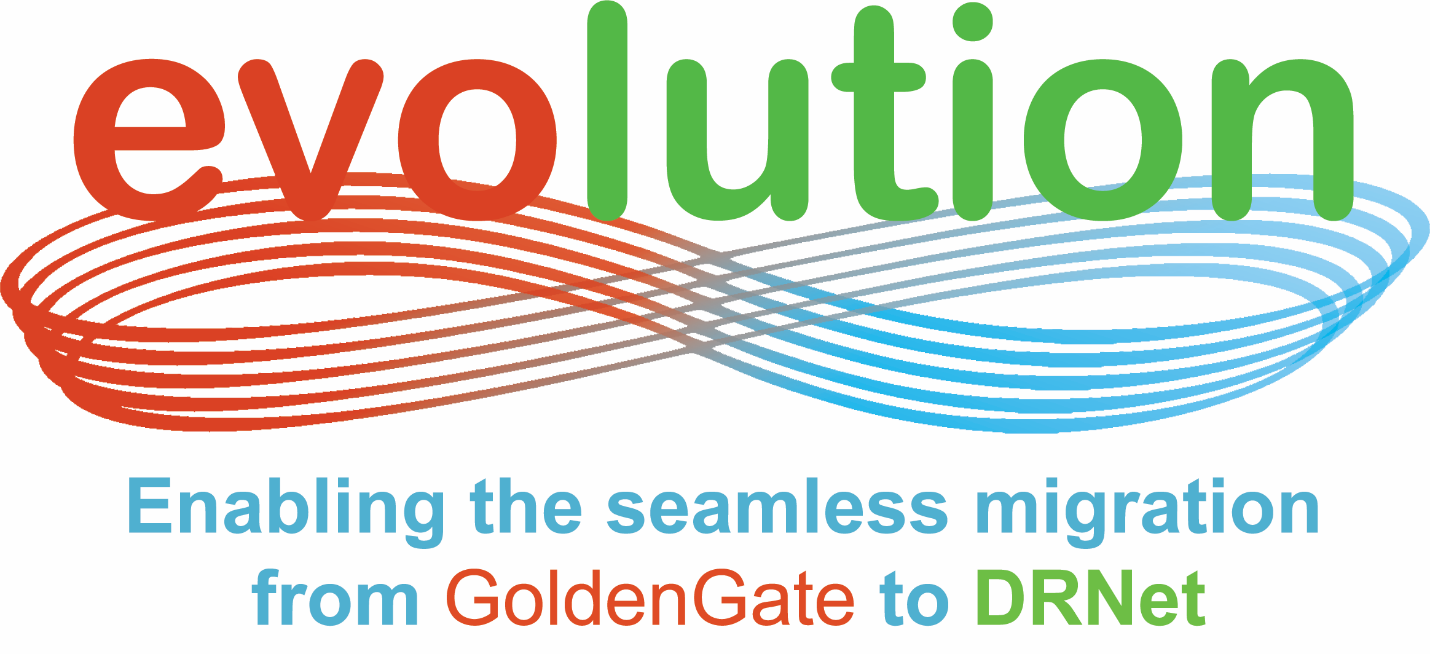 NTI announces evolution, enabling the seamless migration from Oracle GoldenGate to DRNet®
evolution enables Oracle GoldenGate platforms to be converted to DRNet® platforms with zero customer facing outages, zero programming, and zero loss of transactions. The evolution fabric, installed in about a day, enables seamless migration.
LiveLink provides full 7x24x365 End to End Evolution support. LiveLink experts provide full support for both Oracle GoldenGate and DRNet® platforms, resulting in true project start to completion coverage for any issue that may arise.
FOCUS provides an in-depth analysis of your existing Oracle GoldenGate environment. By understanding what works and what doesn't work, our experts can suggest changes/improvements for your data protection environment.
evolution projects begin with FOCUS, a detailed review and analysis of your environment and your business goals. We share the FOCUS findings in a written report and online presentation.
Once you make the decision to evolve your LiveLink support begins. Our experts immediately enable true 24x7 support with Real Engineers who will answer the phone and work to solve any Oracle GoldenGate problems. LiveLink remains engaged thru all phases of your evolution. Once fully converted to DRNet® the LiveLink team will transition your account over to our world class support group. With 35+ years of data replication support, NTI's Real Engineer support group offers the finest support services in the world.
When you are ready we will install the evolution network fabric. Evolution is designed to install in about a day, will not interfere with your business transactions, will not impact customer facing transaction performance, requires no business outage, and sets up the environment to begin seamlessly migrating from Oracle GoldenGate to DRNet®.
MIGRATION is the final step in your evolution experience. Our expert teams will assist you with the analysis of your business transactions and the planning for the migration of these transactions over to the new platform, one business function at a time.
evolution enables upgrades and transformations at a relaxed pace. There's no longer a need for a big bang overnight conversion. Customers can take their time shifting their transaction flows, all the while being covered by the evolution network fabric.
evolution is available today. Contact Evolution@Network-Tech.com for product briefs, to arrange introductory webcasts, and to learn more about evolving to the next generation NonStop.
DRNet® is world class NonStop Data Replication technology.
· Real-time Active/Active Data Replication
· Real-time Tandem to OPEN Data Replication
· Real-time File Synchronization
· Refreshingly Real-Time Support from Real Engineers
+1 (402) 968 3674
---
SERVICES for NONSTOP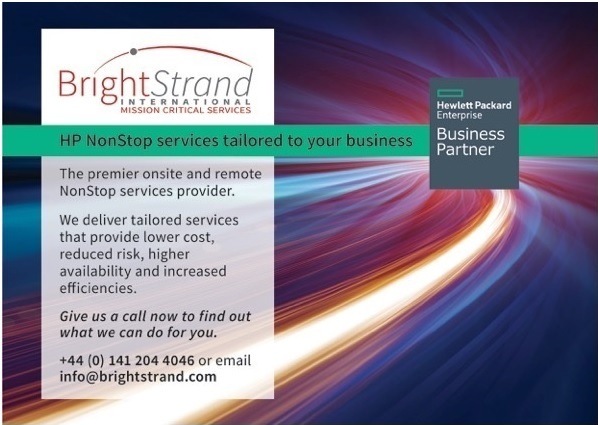 Contact us NOW for all NonStop(tm) Services info@brightstrand.com
---
Who Are You? Leave it to a British Rock Band to Ask the Timely Question Answered by TANDsoft's Sensitive Data Intercept (SDI)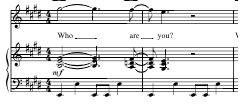 TANDsoft's Sensitive Data Intercept (SDI) doesn't just answer the critical question asked by Roger Daltrey and The Who in 1978. It also helps companies to identify the what, where, when and even more of your sensitive Enscribe, SQL/MP, and SQL/MX data-at-rest.

SDI is best known as an application that intercepts HPE NonStop database access calls, then works with HPE, third-party, and in-house security solutions to protect sensitive data by encrypting / tokenizing data written to disk and decrypting / de-tokenizing data read from disk. TANDsoft's years of expertise in interception technology make it all happen without the need for any application modifications, of particular importance when the source code is unavailable.

Not all SDI customers require everything that SDI has to offer. Instead they rely on SDI only for auditing/logging purposes. SDI intercepts all of a customer's database access calls and logs that access. Customers can see who or what is accessing sensitive data, the times of access, and what specific data is being accessed. In this case, no sensitive data is being encrypted or decrypted. Only database interception is taking place. Without an application like SDI, auditing/logging is often manual, labor-intensive, and particularly challenging when companies must work with auditors for the purpose of regulatory compliance. SDI also is used for the purposes of fraud detection and security whitelisting from both internal and external sources.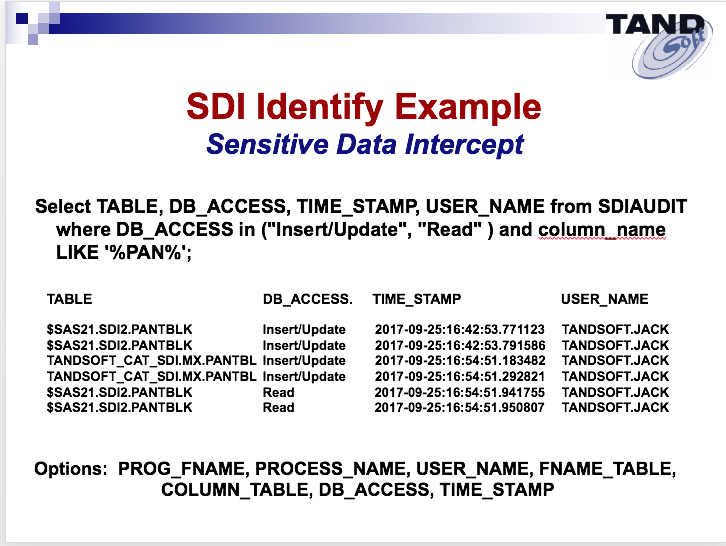 SDI as an audit/logging solution can be purchased directly from TANDsoft. SDI combined with HPE SecureData identifies and protects your NonStop database. SDI also is embedded into the solutions of comForte and XYPRO, two major HPE NonStop security partners.

Currently, SDI is in production with several NonStop customers.

SDI Features and Benefits

• Supports NonStop Enscribe, SQL/MP and SQ/MX
• No application modifications required
• Available on all HPE NonStop servers
• Supports NonStop Guardian and OSS, both native and non-native applications
• Offers additional encryption and tokenization capabilities when combined with HPE SecureData or NonStop security partner products
• Helps organizations comply with PCI-DSS, IPAA, SOX, and other industry regulations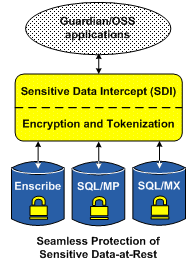 In addition to SDI, TANDsoft solutions include FileSync for automatic file synchronization, replication, and data deduplication; the OPTA2000 virtual clock- and time-zone simulator; the OPTA suite of interception and trace utilities (OPTA-Trace Online Process Tracer and Analyzer, Recycle Bin, Low Pin Optimizer, and EMS Alerts Online Startup and Termination Capture Utility); Stack Monitor, which alerts developers to the impending threat of a stack overflow; Command Stream Replicator, which logs and automatically replicates TMF-audited/unaudited FUP, SQL/MP and SQL/MX DDL structure and other environment changes to target systems; AutoLib, which automatically loads a user library or a DLL for executing processes; the Enscribe-2-SQL and TMF-Audit Toolkits and the Enscribe-2-SQL Data Replicator, all of which offer flexible, affordable alternatives to more expensive conversion products or manual conversion techniques; and E2S-Lite, which permits efficient, low-cost Enscribe modifications without the need to change a program's source code.


Visit TANDsoft at the upcoming Canadian Tandem Users Group (CTUG) event on 11 October in Mississauga, Ontario, Canada. Please make time to attend TANDsoft's partner presentation on "Identify and Protect Your Sensitive Data with TANDsoft's Sensitive Data Intercept (SDI)." TANDsoft also will exhibit in the Partner Pavilion at the NonStop Technical Boot Camp, 13-15 November, Burlingame, California USA. We're Booth #41.

For information about TANDsoft solutions, contact Jack Di Giacomo at +1 (514) 695-2234. Free trials are available. www.tandsoft.com. TANDsoft is an HPE Silver Partner.




---
See the Forest + the Trees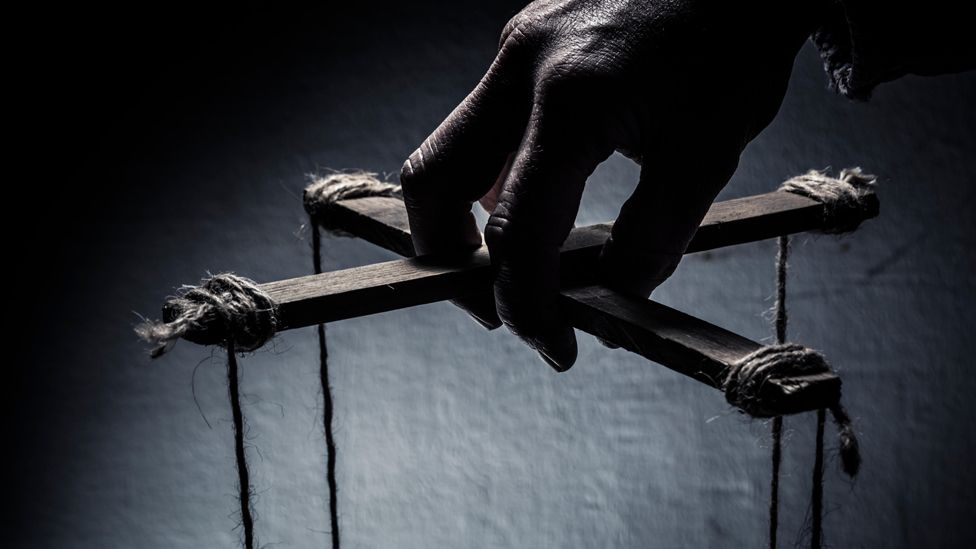 Create unique events for improved monitoring, management, and escalation.
Early and current releases of IBM MQ for NonStop are subject to the following information being placed into a single text token:
• Error condition
• Cause, Effect, Recovery
• MQ Manager
• MQ Channel
• MQ Queue
Imagine several MQ EMS events being issued simultaneously to your event viewer - how do you tell which is 'good' or which is 'bad'?
The same IBM.MQ.5, event number 00005 can be issued for a variety of reasons, e.g.: IBM.MQ.5 000005 : AMQ5011 : Queue Manager ended for reason…
IBM.MQ.5 000005 : AMQ5652 : The Deferred Message process failed to connect…
IBM.MQ.5 000005 : AMQ6118 : An internal WebSphere MQ error has occurred…
IBM.MQ.5 000005 : AMQ6165 : Unable to access an INI file…
IBM.MQ.5 000005 : AMQ8003 : MQ Queue Manager started…
Insider Technologies MQ Gate solution is an easy to use NonStop product, purpose built to provide the following benefits:
● Extract the IBM MQ error number from the source event, e.g. AMQ9512
● Extract any other required attributes such as Channel, Queue, Manager
● Generate a new, fully tokenised EMS event
MQ Gate utilises source attributes and generates them as discrete tokens within the new event:
• Event number
• MQ Manager
• MQ Queue
• MQ Channel
• MQ Process
• Event text
• Subject token
Register for a free consultation at www.mqgate.com or email hello@insidertech.co.uk
---
DataExpress in the news …
"When it came to mission critical, transaction processing NonStop systems, there was an accumulation of data required internally and externally – other applications needed to access audit trails and logs, even as government agencies mandated specific information be provided as files. Working with NonStop systems as we were at the time it became an easy transition for DataExpress to move (from providing services) into providing products, with our first product providing secure, managed, file transfer. However, with major inroads by open platforms into the data center, we soon saw advantages of providing a solution for open platforms right alongside NonStop, giving us today secure, managed, file transfer support for both environments – DataExpress NonStop (DXNS) and DataExpress Open Platform (DXOP). And the sweet spot for both products continues to be with Financial Institutions (FIs)."
Having a solution for both marketplaces – NonStop and Open Platforms – is the subject of our latest post to the DataExpress NEWS/BLOG and to read the complete story, just follow this link to the post, IN THE MIX; DATAEXPRESS SEES PATH FOR FUTURE NONSTOP AND OPEN PLATFORM COOPERATION
"DataExpress hasn't built its business on simply supplying file transfer products but rather by stepping back and looking at the real evolving enterprise needs. Security, scheduling, encrypting, compressing, auditing, warehousing, alerting, etc. not only adds significant value across a mix of incoming and outgoing file transfers, but is being demanded by todays circumstances and none of which individual file transfer products adequately address. When juggling the movement of tens of thousands of files, often it became all too hard to stay on top of – just too much to be choreographed and synchronized with too much money at stake (in penalties) either when one file is missed or when it all goes horribly wrong!
Think of DataExpress as the conductor over an orchestra of industry needs and products."
Revisiting the similarities with Fed Ex, DataExpress provides further highlights of its true value proposition – making life a lot easier for all those in IT charged with making sure files get where they are meant to go without delay or compromise. To read the complete article, check out the September issue of NonStop Insider for the article, DataExpress – flexible in all that it does
sales@dataexpress.com | +1.972.899.3476
https://www.dataexpress.com
---
Gravic Publishes Shadowbase Synchronous Replication Overview White Paper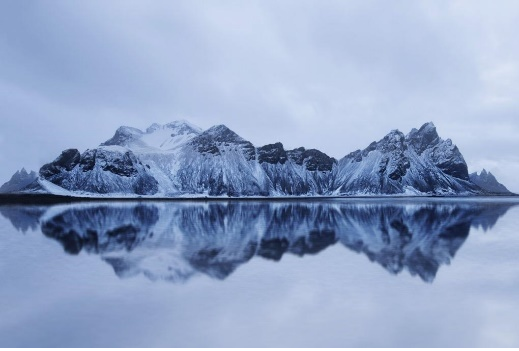 Gravic recently published a white paper, Shadowbase Synchronous Replication – Product Overview. This release of Shadowbase synchronous replication (Shadowbase Zero Data Loss, or Shadowbase ZDL™) resolves a key issue of asynchronous replication: data loss on source system failure. By eliminating data loss and effectively setting the Recovery Point Objective (RPO) to zero, Shadowbase ZDL protects your valuable data from needing regeneration after catastrophic failure. This product removes the risk of loss and uncertainty of the status of your data after a failover/takeover. Shadowbase ZDL provides unique differentiating product capabilities for the HPE NonStop market, and is the only choice for mission-critical applications where even milliseconds of lost data or downtime is unacceptable.

Gravic Publishes HPE Shadowbase Data Integration Case Study on

Prescription Drug Fraud Prevention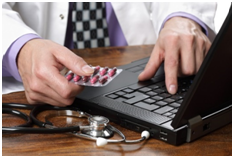 Gravic recently published an HPE Shadowbase data integration case study on Prescription Drug Fraud Prevention. Prescription drug claims fraud is big business, costing billions of dollars. To help a country's government healthcare agency stem the losses, a centralized claims fraud adjudication and prevention decision support system was implemented. The agency chose HPE Shadowbase data replication software to provide real-time replication from an HPE NonStop claims processing system to feed the new decision support environment. Shadowbase SOLV enabled the new system to load with no application downtime. This case study provides an excellent example of how new services can be rapidly implemented by using HPE Shadowbase Data and Application Integration facilities.

Gravic Presents on HPE Shadowbase ZDL™ at ATUG

This month, we presented on our new product, HPE Shadowbase Zero Data Loss (ZDL) at ATUG in Atlanta. HPE Shadowbase ZDL provides zero data loss and preserves your mission-critical data to mitigate any disaster's effects. We are excited and proud to bring this new product to market, which includes the implementation of many novel and patented techniques. Please contact us if you think that you could benefit from this technology, or are interested in learning more and would like us to present it to your colleagues.

To speak with us about your data replication and data integration needs, please call us at +1.610.647.6250, or email us at SBProductManagement@gravic.com. Hewlett Packard Enterprise directly sells and supports Shadowbase solutions under the name HPE Shadowbase. For more information, please contact your local HPE Shadowbase representative or visit our website.

Please Visit Gravic at these Upcoming 2017 Events

CTUG Fall Conference—Toronto, 11 October

MATUG Meeting—Baltimore, 13 October

Connect HPE NonStop TBC—San Francisco, 13-15 November
---
NEW for the 2017 NonStop Technical Boot Camp!
NonStop Education Courses
November 11 - 12, 2017
Hewlett Packard Enterprise is offering 3 HPE NonStop Education courses before the 2017 NonStop Technical Boot Camp. All courses will be offered at the Boot Camp hotel, the Hyatt SFO Airport in Burlingame, CA.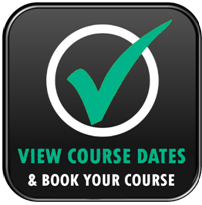 These courses are open to NonStop Customers and Partners.

Seats are limited, so sign up soon!

U4147S-BC

Fast Track Concepts and Facilities
for HPE NonStop Systems





Course Duration: 2 days
Scheduled for: Saturday, 11/11/2017 and Sunday, 11/12/2017 – 8 to 5pm

This course is a compressed version of the U4147S – Concepts and Facilities for HPE NonStop Systems course.

The course offers an introduction to HPE NonStop servers and to the system software that makes them reliable, scalable, open, and fast. Topics also include NonStop server application, database, networking, security, and operations environment topics and is the foundation and prerequisite for most other NonStop courses.

This compressed course does not contain any lab exercises, but will be facilitated with demos by the instructor.

At the conclusion of this course you should be able to:

·

Understand the unique capabilities of HPE NonStop servers

·

Discuss the hardware and software architecture of Integrity NonStop servers and Integrity NonStop BladeSystem servers and understand how availability, data integrity, high performance, and flexibility are assured

·

Learn the concepts and facilities for application development and management, database and system management, networking, and security


Students will be provided with the materials electronically for the full course as part of their attendance. Please bring a laptop with you to class.

For your convenience, the course will be offered at the Hyatt Regency San Francisco Airport, where the NonStop Technical Boot Camp occurs 11/13-11/15.

Cost: $1375 per student
A course certificate will be provided.

CO1601-BC
Securing HPE NonStop Servers using IPSec



Course Duration: 4 hours
Scheduled for: Sunday, November 12th @ 8 am

This half day course provides a full overview of how to secure IP communications between HPE NonStop Servers using IP CLIMs and other servers using the IPsec protocol suite. You'll learn the theory behind IPsec and most importantly, how to configure IPsec on HPE NonStop Servers.

The course covers the various configurations as host-to-host, network-to-network and the network-to-host. A detailed explanation will be given about the IPsec protocol suite including the Authentication Headers (AH), Encapsulating Security Payloads (ESP) and Security Associations (SA).

It is important to understand IPCLIMs (TCP/IP v4/v6) and the CIP SubSystem on HPE NonStop Servers to participate in this course.

This course does not contain any lab exercises, but will facilitated with demos by the instructor.

Students will be provided with the materials electronically for the full course as part of their attendance. Please bring a laptop with you to class.

For your convenience, the course will be offered at the Hyatt Regency San Francisco Airport, where the NonStop Technical Boot Camp occurs 11/13-11/15.

Cost: $400 per student
A course certificate will be provided.


CO1601-BC
Securing HPE NonStop using IP Tables (CLIM)



Course Duration: 4 hours
Scheduled for: Sunday, November 12th @ 1pm

This half day course provides a full overview of how to secure your HPE NonStop System Network Environment using IPTables on IP Clims. This course will provide a recap on IP CLIMs, the basics to networking and firewalls, and a full overview on IPTables functioning and syntax.

It is important to understand IPCLIMs (TCP/IP v4/v6) and the CIP SubSystem on HPE NonStop Servers to participate in this course.

This course does not contain any lab exercises, but will facilitated with demos by the instructor.

Students will be provided with the materials electronically for the full course as part of their attendance. Please bring a laptop with you to class.

For your convenience, the course will be offered at the Hyatt Regency San Francisco Airport, where the NonStop Technical Boot Camp occurs 11/13-11/15.

Cost: $400 per student
A course certificate will be provided.
---
XYPRO - PCI-DSS 3.2 – The Art of Compliance on the HPE Integrity NonStop Server

PCI-DSS 3.2 compliance deadline is only months away. Now is a good time to revisit a 2016 article highlighting the upcoming change. The two most impactful changes to NonStop customers will be Multi-factor authentication (MFA) being required for all non-console administrative access to the card data environment; and discontinuing usage of pre TLS 1.1 protocols. MFA becomes a requirement in February 2018 and the deprecation of TLS 1.1 and above becomes mandatory in June 2018. The next issue of The Connection Magazine will go in depth on this topic, to address PCI-DSS 3.2 on the HPE NonStop server. In the meantime, the article below summarizes the changes that NonStop users should be aware of.
---
Ask TandemWorld
Got a question about NonStop ? ASK Tandemworld
Keep up with us on Twitter @tandemworld
---
Tributary Systems- Supercharging Data Backup and Storage
By Glenn Garrahan, Director HPE Business, Tributary Systems
The dilemma……..
The need to backup, replicate and recover data has become a prioritized concern in NonStop core sectors such as telecom, healthcare and financial services, in fact, this is true across all enterprises. Over a span of four decades, storage and backup technologies have had an evolutionary progress; one that has traversed all the way from the original reel-to-reel tape of the 1950's, through disk drives, and their virtual avatars and ultimately, to breakthrough technologies like today's data deduplication and object storage, both of which massively reduce data redundancy and overheads. Yet, data storage, by being a long-term strategy and investment, has made it difficult and usually expensive for CIOs to embrace newer technologies and systems, especially at a time when enterprises are witnessing unprecedented growth data generation and retention. Consequently, many enterprises still use legacy applications running NonStop mission-critical servers with legacy data backup devices. Nonetheless, it is important for players in these sectors to reduce their 'long-term' data backup and archival expense by leveraging low cost advanced technologies available today, such as Cloud Object Storage technology, which has the capability to economically accommodate Petabyte-scale data backup and long-term retention. It is this brewing need that Tributary has pinpointed; they provide a wide array of solutions that pertain to both traditional and modern approach data backup, replication, protection, and recovery across all cloud and legacy NonStop platforms.
Forged by Power and Partnership
Tributary's novel offering, Storage Director, is a policy-based, tiered, and virtualized software product especially designed for backup which can be seamlessly integrated with any media, including tapes, disk drives, virtual environments and NonStop or other proprietary environments, plus open systems. Storage Director can group data into different pools and apply different protection policies at different times across any storage medium simultaneously. TSI has gained a massive strategic edge as it has entered into a synergistic partnership with a major Cloud Object Storage technology provider. Combining the capabilities of Storage Director while endorsing long-term archival to Object Storage is where TSI sees the data backup and retention market evolving. Tributary claims to be the only company in the marketplace that can backup all NonStop mission-critical servers using a single solution. In addition to Storage Director's AES 256-bit encryption, data is also erasure-coded in the storage tier. From a performance standpoint, Tributary's solution can ingest data at a rate of 12TB per hour and restore at about 8.5TB per hour. Should a flash storage be used in the cache layer, the ingestion rate goes up to 36TB per hour and restores at 31TB per hour; these are metrics that are unmatched in the market. Thus, Tributary's IP, when combined with the leading Cloud Object Storage solution imparts exclusive cutting-edge data storage and management capabilities that can be well extended beyond public cloud models—into hybrid and on- premise environments—and also offers double-layered security for NonStop clients.
A Customer-First Approach
An actual success story best describes Tributary's capability to effectively align solutions to meet customer requirements. One of the company's clients from the telecom sector had a number of open and NonStop applications and hardware along with data on legacy tapes, which had a retention period of seven years. The client desperately needed a unified approach to backing up their data at a minimal budget. They also had a mandatory backup window. Every night, data had to be backed up at both their Primary and DR Data centers. Tributary successfully implemented a 14 day PoC, which exceeded all client expectations. With Storage Director's data ingestion methodology called Infinicache, along with built-in latency management and hardware/software optimization algorithms, the company was able to achieve data replication in less than half of the client's backup window. As for the client's need to protect their legacy tapes, Storage Director's tape connectivity feature allowed the client to maintain their existing tape infrastructure, eliminating the need for a costly media migration. Whenever a need for a legacy file on the physical tape media arose, the client could spot the tape from the catalogs, load it to the library and pull the data in question via Storage Director, and restore it to the server platform.
Evidently, understanding customer requirements is a major aspect of the TSI's solution implementation process. Moving beyond telecom and healthcare—the two major industry verticals where Tributary has historically excelled at service—the company has also successfully entered into the financial and retail areas. "We perceive ourselves as the 'super chargers' that allow customers to rapidly backup and restore data," says Shawn Sabanayagam, TSI CEO. "And we configure the solution such that 95-99 percent of the customer's restores will come from the near-line cache, while the long-term, and lower cost, secure archival is done in the Cloud Object Storage medium."
Consider these pertinent facts when researching data backup and retention……
• Storage Director is a software-defined, policy based and tiered backup solution that can be "dropped in" to any heterogeneous enterprise environment with little to no disruption
• With Storage Director, enterprises can tier stored data and data policies down to individual data volumes on multiple host platforms based on business criteria and importance to business resiliency and restoration
• It has a copyrighted, high performance, front-end data ingestion and caching feature called Infinicache®
• It is HIPAA compliant and is in production at healthcare and hospital datacenters including GE Healthcare, Thomas Jefferson University Hospital, Scripps Health and CVS Health
• It is designed to backup enterprise fault-tolerant computing environments running mission-critical applications, just like NonStop……
• With the use of FlashSystem for the cache layer, Storage Director can backup data at 10.4 GB/sec or 37.4 TB/hour per node, and restore data at 9.6 GB/sec or 34.6 TB/hour
• Storage Director uses hardware enabled data reduction with AES 256 bit encryption for data-at-rest on its cache
• It has an optimized back-end interface for vaulting data based on customer specified policy by data pool to Cloud Object Storage
• Data volumes can be pinned to Storage Director cache even after being vaulted to COS for rapid restore
• Storage Director has been employed by banking, financial services, retail, telecom and healthcare customers in their production datacenters for over ten years.
And what about heterogeneous environments?
In enterprises with multiple host platforms – HPE NonStop NB, NS and now NonStop X servers, HPE Open VMS, Windows and VMware running HPE Data Protector, IBM zOS mainframes, IBM AS/400s iOS (now IBM PowerSystems), among others – Storage Director enables sharing storage technologies otherwise dedicated to each host platform. Such storage technologies can include existing enterprise storage disk, HPE StoreOnce, EMC Data Domain, and Quantum DXI data de-duplication devices, physical tape, Cloud Object Storage, or any combination of storage technologies concurrently, as dictated by individual data management needs. Such a converged approach improves storage performance, enables consolidation, and can lead to measureable savings on a "per TB" of retained data.
Storage Director allows NonStop professionals to "Supercharge their enterprise with the latest in Object Storage….."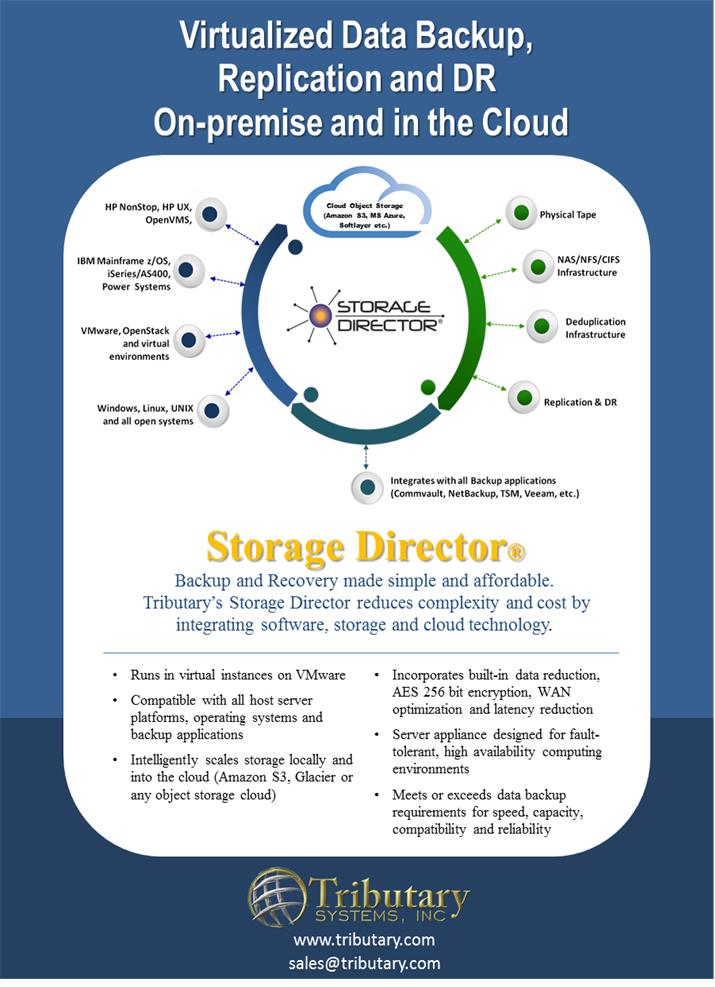 ---
BITUG Little SIG
BITUG Little SIG will be held at Barclays, Canary Wharf on the Thursday 7th Dec 2017
Mark your diary and watch this space for more info.
---
Join NuWave at These Upcoming NonStop Events
NuWave is excited to be at several of this fall's NonStop User Group meetings.
Be sure to come and find us at the following events, and check our News and Events to see our full calendar and recaps from past meetings!
CTUG: October 11-12
MATUG: October 13
Technical Boot Camp: November 13-15
---
CSP to Announce a New Compliance Product at NonStop Technical Boot Camp 2017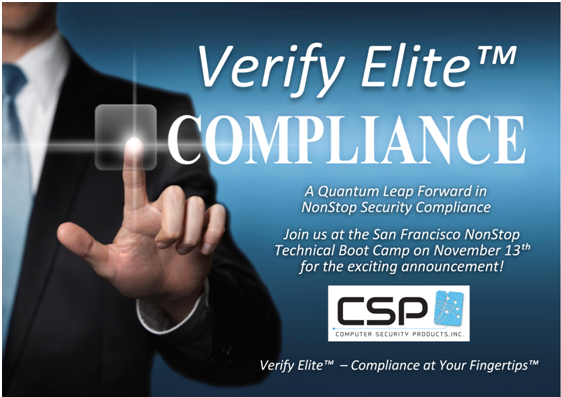 ---
OmniPayments' Yash Kapadia Speaks at CTUG: "Migrate to NonStop X – No Fuss, No Muss, No Sweat!"
Yash Kapadia is not into pain – especially the pain that often accompanies the challenges of moving stable applications from one system to an entirely new platform. Scary stuff. But as CEO of Opsol Integrators and OmniPayments, Yash and his team have mastered the skills to manage painless migrations for a host of relieved customers.
Yash is pleased to have been asked to be the keynote speaker at the upcoming Canadian Tandem Users Group (CTUG) Conference in Mississauga, Ontario, Canada on 11-12 October (www.ctug.ca). Yash's presentation is directed at those attendees who covet NonStop X's blazing speed and open development environment yet who admittedly are petrified by the prospect of a migration nightmare. Whether saying farewell to an Integrity NonStop BladeSystem or to a generations-older K-Series server, the benefits of moving to NonStop X far outweigh the few issues that have been reported by users to-date.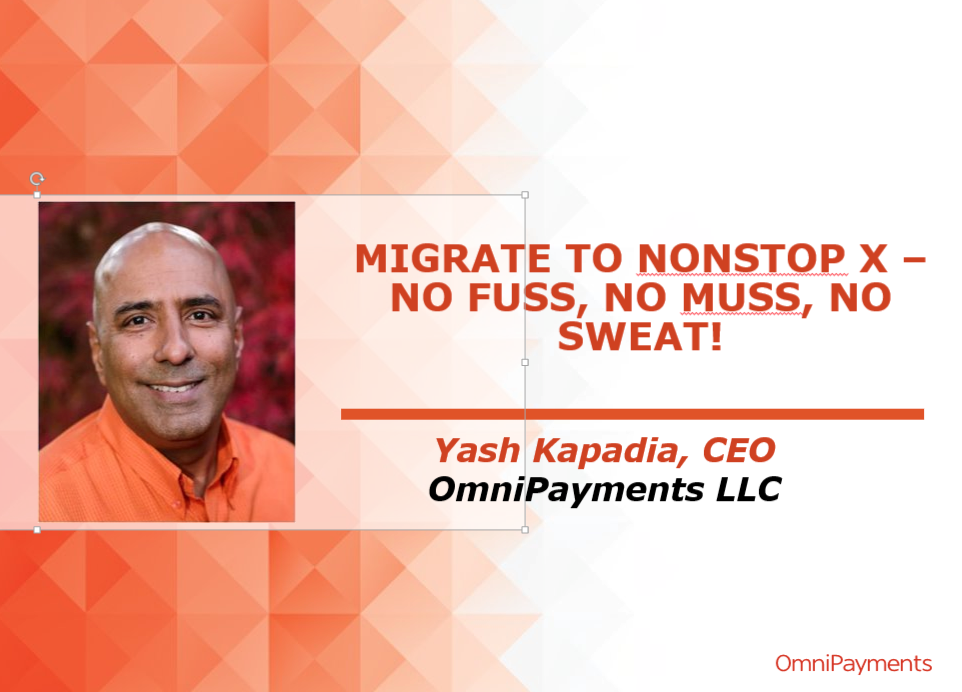 That certainly has been Yash's experience. OmniPayments was the first NonStop partner to take delivery of a NonStop X. Yash liked it so much that he invested in several more and then migrated his entire payments system from NonStop Itanium into OmniCloudX, the first-ever cloud on a NonStop X. Were there issues? Some. Was it difficult? Not at all. Learn from Yash's perspective on why migrating to this impressive platform will be a pain-free experience for you.

THE OMNIPAYMENTS STANDALONE SWITCH

The OmniPayments Financial Transaction Switch is deployed on NonStop for the highest availability and offers all the requisite functionality to manage credit/debit-card transactions. It manages multiple devices, hosts application interfaces, and interoperates with third-party products or other systems if required. OmniPayments easily expands to provide additional functionality when needed and supplies complete security functions for every financial transaction handled, including encryption-at-rest and encryption-in-flight. Our Switch supports ATMs, POS systems, and both Web and mobile applications.

Available 24x7, OmniPayments can be installed as a complete, off-the-shelf solution or can be enhanced with customer-requested modifications and features to improve cost-effectiveness, efficiency, and risk mitigation. It will survive any single fault, requires no downtime for upgrades or maintenance, and supports a range of disaster-recovery solutions. We also offer separately sold microservices that connect seamlessly to your other systems and solutions.

OmniPayments' open architecture and modular design permits gradual implementation for smooth migration from existing payments infrastructures. The OmniPayments pricing model for its standalone system is based on a one-time software license instead of on transaction volume. Our customers experience tremendous cost savings.

OMNICLOUDX – WORLD'S FIRST CLOUD POWERED BY NONSTOP X

OmniCloudX hosts numerous OmniPayments instances at a pay-for-use price so attractive that mid-size retailers and financial organizations now can enjoy the benefits of having their own high-capacity transaction switches. Each OmniCloudX customer pays only for the CPU resources, storage, and networking that it uses.

OmniCloudX is continuously available with automatic failover to our other NonStop X systems located at OmniPayments data centers worldwide. Like our standalone option, we offer complete security functions. Starts at only $5,000 USD per month.

WE ARE A 24x7 MANAGED SERVICES PROVIDER

Companies new to HPE NonStop often contract with OmniPayments to be their 24x7 Managed Services Provider. OmniPayments staff perform the administration, the maintenance, the security – everything that is involved in working with the NonStop. The customers enjoy all the benefits of NonStop's famous mission-critical fault tolerance yet avoid the challenges of having to learn an unfamiliar system.

ONE BILLION TRANSACTIONS PER MONTH

OmniPayments systems in production today process 1 billion transactions per month via ATMs, point-of-sale terminals, and mobile applications. A single OmniPayments system can support up to 10,000 transactions per second. Multiple OmniPayments systems can cooperate to provide any capacity required by an application.

WINE WITH OMNIPAYMENTS AT THE NONSTOP TECHNICAL BOOT CAMP

OmniPayments is a Diamond Sponsor of the upcoming NonStop Technical Boot Camp (13-15 November, Burlingame, California USA).

OmniPayments also is proud to be the exclusive sponsor of the Boot Camp's closing reception on Tuesday, 14 November. At a wine party like no other, competing attendee teams will mix high-end wines to concoct the perfect blend. Blind tasting will determine a winner, which will be bottled for pick-up at the Registration Desk on Wednesday along with a complimentary wine sleeve for safe travels.

To learn more about OmniPayments, contact Yash Kapadia at yash@omnipayments.com or Jessica Nieves at jessica@omnipayments.com. We invite you to join the OmniPayments Users Group on LinkedIn https://www.linkedin.com/groups/6978978

. Check us out on Facebook at OmniPayments LLC or at www.omnipayments.com
---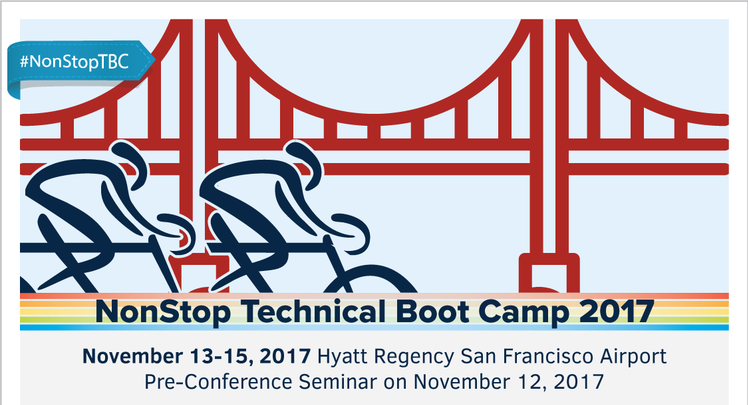 Register for $1,295 Until October 20th:
https://www.eiseverywhere.com/ehome/nonstoptbc2017/549576/?eb=450599
The Partner SIG looks forward to reuniting with Customers and HPE this fall!
25 Sponsors:
| | |
| --- | --- |
| ACI | Ascert |
| BlackWood Systems | Canam Software |
| comForte | Crystal Point |
| CSP | ETI-NET |
| FSS Technologies | Gravic |
| HPE NED | Idelji |
| IR | Lusis Payments |
| Marshall Resources | NuWave |
| OmniPayments | Resource 1 |
| Striim | TANDsoft |
| TCM | Third Data |
| TIC Software | Tributary Systems |
| XYPRO | |
The Partner SIG is making plans for a great NonStop Boot Camp!
Fun Evening networking activities include:
Sunday Night: Beer Bust! (Sponsored by XYPRO)
Monday Night: An Evening with the Partners (Sponsored by TBC Exhibitors)
Tuesday Night: Connect NonStop Community Celebration (Sponsored by OmniPayments)
See you soon!
Kathy Wood
NonStop Partner SIG/Vendor Chair
---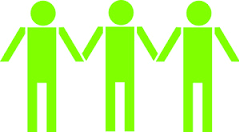 BlackWood Systems celebrates 20 years!
Friends for almost 40 years now, Steve Black and Dale Wood formed BlackWood Systems in December 1997. How Time Flies! Please join us at the NonStop Technical Boot Camp in San Francisco, November 13-15, as we celebrate our corporate Anniversary!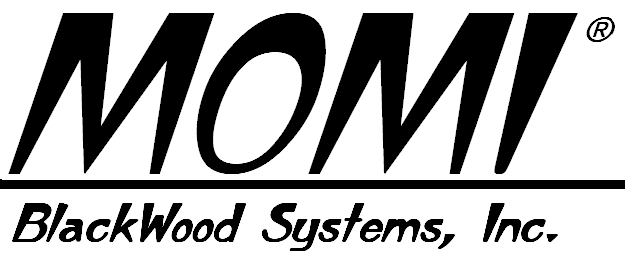 MOMI is the superior real-time tool for monitoring, troubleshooting and diagnosing your HPE NonStop™ System operations:
User Friendly
Budget Friendly
Resource Friendly
Reliable, Technical Excellence and Strong Customer Support
MOMI runs on all NonStop platforms!
Kathy Wood
BlackWood Systems, Inc.
www.momi.com
602-569-8766
---
Availability Digest Examines Disaster Recovery as a Service



Another "as a Service." This time, it's Disaster Recovery (DRaaS). In a recently released report, Gartner, Inc., estimates DRaaS currently to be a USD $2 billion business, one with the potential to reach USD $3.7 billion by 2021. In its paper, Gartner reviews twenty-three companies that offer DRaaS solutions. It compares them on nine attributes and scores them on eight attributes. The companies include household names such as Microsoft and IBM as well as other DRaaS leaders like TierPoint, Bluelock, and Datto.

Find the Gartner, Inc., paper here:

http://www.availabilitydigest.com/public_articles/1209/Gartner_DRaaS.doc

In addition to "Disaster Recovery as a Service," read the following articles in the Availability Digest's September 2017 issue:

Our Power Grid Must be Reliable AND Resilient – Reliable power is power without interruptions. When we flick a light switch, we expect the light to turn on. This is power reliability. Resilient power means that a power outage is restored quickly. In the aftermaths of the last three hurricanes to hit the U.S. – Harvey, Irma, and Maria, the power grid was neither reliable nor resilient. That is unacceptable, not only for human considerations but for also for the availability of critical applications that must not ever go down.

Equifax Hacked for Data on 143 Million Consumers – One of the largest thefts in history of consumer financial data was caused by a company's lax attention to patching a vulnerability. Equifax, an American credit-reporting agency, used Apache Struts to develop Java-based web applications. When a Struts vulnerability was discovered, a patch was released in mid-March. Equifax failed to apply the patch, resulting in a database breach that began in mid-May and wasn't discovered until the end of July. At last count, the names, addresses, Social Security numbers, and dates of birth of 143 million consumers were exposed. Why didn't Equifax apply the patch immediately? Its reasoning was that the effort was labor-intensive and required the rebuilding of older, bug-plagued software versions.

Harvey's Hit on Houston Spurs NextGen 911 – As Hurricane Harvey flooded Houston, Texas, the city's residents did what is only natural – they sought help by dialing 911, the North American emergency telephone number. The only problem was that not only was the city flooded, the 911 system was flooded as well – flooded with calls more than 10x the normal activity. The result was that many people in dire need were placed on indefinite holds. It's disasters like these that prompt discussions about NextGen 911, a major enhancement to the existing 911's legacy telephone technology.

@availabilitydig – The Twitter Feed of Outages - Our article highlights some of our numerous tweets that were favorited and retweeted in recent days.

The Availability Digest offers one-day and multi-day seminars on High Availability: Concepts and Practices. Seminars are given both onsite and online and are tailored to an organization's specific needs. Popular seminars are devoted to achieving fast failover, the impact of redundancy on availability, basic availability concepts, and eliminating planned downtime.

In addition, the Digest provides a variety of technical writing, consulting, marketing, and seminar services. For instance, many articles that you see in publications like The Connection were ghostwritten by us for individuals too busy to write themselves. We also create white papers, case studies, technical manuals and specifications, RFPs, presentation slides, web content, press releases, advertisements, and so on.

Consider us as well for the following:

• Patent Disclosures – Dr. Bill Highleyman is the holder of a dozen-plus patents and will be happy to help you with your applications.

• Book Writing – As the author of "Performance Analysis of Transaction Processing Systems" and a co-author of the three-part series "Breaking the Availability Barrier," Dr. Bill understands the effort it takes to produce a manuscript. Buy the books on Amazon.

• Consulting – We specialize in system architectures and risk analyses that help our customers provide the appropriate uptime, performance, and data protection for individual applications.

Published monthly, the Digest is free and lives at www.availabilitydigest.com. Please visit our 802-member Continuous Availability Forum on LinkedIn. Our most recent threads included topics such as failover testing, pattern recognition, and domain renewal. Follow us as well on Twitter @availabilitydig.


---
Register for the MATUG Fall Users Meeting!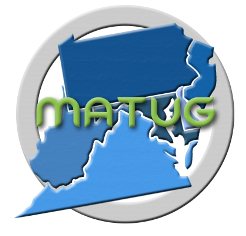 Please register via EventBrite for the Mid-Atlantic Tandem User Group (MATUG) meeting scheduled for 8am-5pm on Friday, October 13, 2017 at the Marriott Courtyard BWI Airport Hotel near Baltimore, MD, USA. (Click https://eventbrite.com/event/16902004350/ for more information.) Expect HPE presentations on the NonStop HW/SW product roadmap and the new partnership with Blockchain, as well as several informative vendor presentations.
The MATUG meeting is open to all HPE NonStop customers, partners, users, consultants, or interested parties. Members are usually from the following states: Pennsylvania, New Jersey, Maryland, Delaware, Virginia, Washington, D.C., and West Virginia, although anyone can attend. MATUG provides members with the opportunity to participate in quality informational sessions, learn about new HPE products and services, and interact with fellow HPE NonStop users. Please forward this announcement to others in your organization who may be interested in attending.
---
XYPRO looks forward
to seeing you at the upcoming shows!
DUST – September 2017September 27, 2017Event Website >
CTUG – 2017October 11, 2017 October 12, 2017HPE Canada Headquarters 5150 Spectrum Way , MississaugaEvent Website >
PCI Europe Community MeetingOctober 24, 2017 October 26, 2017BARCELONA, SPAINEvent Website >
NonStop Technical Boot Camp – 2017November 13, 2017 November 15, 2017San Jose, Ca.Event Website >
DUST – December 2017December 12, 2017Event Website >
SunTUG 2018March 16, 2018 March 17, 2018Florida, USAEvent Website >
---
Musings on NonStop!

September, 2017

The opinions expressed here are solely
those of the now self-employed author

G'day,

We are heading towards NonStop Technical Boot Camp and in the weeks to come there will be considerably more published on the topic. In the meantime, there is still a lot to interest the NonStop community and this past month proved to be a real bumper time for posts by Pyalla as well as many others …

I continue to find new places to post and during this current period I began posting to the

Paragon Edge blog. Paragon is a software vendor specializing in automated testing tools with particular focus on the payments industry and is doing much better in this field than I had anticipated – hard to argue when, as Paragon reports on its web site, you "work for some seriously important people: the top 6 global card brands, the top 50 merchant acquirers, the top 10 payment processors, the top 50 retailers and the top 300 banks in the world."


Work too is well under way for many NonStop vendors as they prepare to take the wraps of the demonstrations of their latest capabilities for those attending the upcoming NonStop Technical Boot Camp. Watch for update posts from me about Striim and what Striim folks will be showcasing as I think their latest turn at giving attendees greater insight into just how they can integrate data from OLTP systems with other data storage architectures and with that, new ways to apply analytics to their mission critical transaction processing.


And now, for more on what made it into social media channels including business and social blogs as well as other digital publications, check out the links that follow here:

Real Time View:



Changing world of communications …


http://itug-connection.blogspot.com/2017/08/changing-world-of-communications.html

HPE – styling itself to better suit NonStop users
http://itug-connection.blogspot.com/2017/09/hpe-styling-itself-to-better-suit.html

Look for the signs – NonStop community has much to watch!


http://itug-connection.blogspot.com/2017/09/look-for-signs-nonstop-community-has.html

LinkedIn blog / Pulse:



Of carousels and spinning wheels; what's NEXT for the NonStop community.


https://www.linkedin.com/pulse/carousels-spinning-wheels-whats-next-nonstop-community-richard-buckle/

How will I be recognized and will this be beneficial for me … OmniPayment brings biometrics to payments!

https://www.linkedin.com/pulse/how-i-recognized-beneficial-me-omnipayment-brings-payments-buckle/





Paragon Edge:

Automating testing – it's all about time and money

https://www.paragonedge.com/blog/blog_full/automating-testing-its-all-about-time-and-money

For even more information about the posts as yes, there are many more posts, follow this link:


https://www.linkedin.com/pulse/posts-commentaries-period-august-september-2017-richard-buckle/

Richard Buckle
Founder and CEO
Pyalla Technologies, LLC

Email: richard@pyalla-technologies.com
Mobile: +1.720.289.5372
Skype: RichardKBuckle
---
Find out more about us at
www.tandemworld.net
---