---
Did You Miss Our Webinar About Using RESTful Web Services on your NonStop?
Did you miss our recent webinar and LightWave product demo? Well, you can now view the recorded presentation!
In this webinar, we will show you how to integrate your NonStop applications with REST Web services in no time, bringing the full benefit of public and private services into your NonStop applications.
---
HPE Shadowbase Software Improves Support for DB2 as a Source
Gravic recently dramatically improved the support of HPE Shadowbase for DB2 as a source in data replication environments. With this new release, HPE Shadowbase software makes it easy and cost effective to integrate your DB2 databases into the rest of your data processing environments.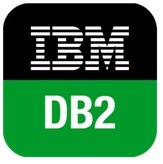 HPE Shadowbase data replication can now replicate from DB2 on any IBM platform/environment to any of the supported HPE Shadowbase targets, including HPE NonStop, Oracle, SQL Server, DB2, MySQL, and Sybase. This release also includes replicating DB2 data into non-traditional non-database targets, such as replicating DB2 change data into MQ series, JMS, fraud detection systems, flat-files, real-time business intelligence solutions, and other messaging targets. This latest build includes DB2 databases resident on z/OS IBM mainframe environments, as well as DB2 on AIX, Linux, Windows, etc. Read the new HPE Shadowbase solution brief, or contact your local HPE account team or SBsales@gravic.com for more information.
Visit HPE Shadowbase Booth at Connect NonStop Technical Boot Camp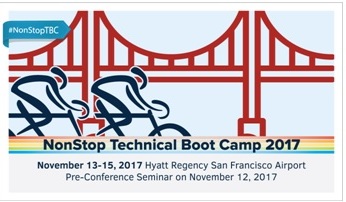 Please stop by Gravic Booth #10 at the Connect HPE NonStop Technical Boot Camp on November 13-15 at the Hyatt Regency San Francisco Airport Hotel. On November 12, we are co-sponsoring a Partner Technical Update (PTU) for HPE Sales, Technical Services, and Solution Architects. HPE attendees should contact us for additional information if they plan to attend and have not already registered. We look forward to meeting you at the show and sharing ideas regarding how the HPE Shadowbase product suite can provide solutions to your most pressing business issues for business continuity, data integration and synchronization, and application integration purposes.
Presentations of Interest:
HPE Business Continuity Product Portfolio Update, Mark Pollans, Paul J. Holenstein, Keith B. Evans (Regency Ballroom, Tuesday, 9:30-10:20am)

· Prescription Drug Fraud Prevention – An HPE Shadowbase Data Integration Case Study, William Holenstein (Harbour Room B, Tuesday, 2-2:50pm)


Delivering Business Continuity for Vital Applications – Best Practices, Mark Pollans (Harbour Room B, Tuesday, 3:30-4:20pm)


HPE Shadowbase ZDL Synchronous Bi-directional Replication and DB2 Source, Paul J. Holenstein, Keith B. Evans (Regency Ballroom, Wednesday, 10:30-11:20am)


RAS – The Pillars of Mission-Critical Systems, Dr. Bill Highleyman, Dr. Bruce Holenstein, Paul J. Holenstein (Cypress Rooms A/B, Wednesday, 1-1:50pm)
Gravic Presents at CTUG and MATUG
We recently attended and presented on HPE Shadowbase synchronous replication at CTUG (Toronto) and MATUG (Baltimore). We reminded the audience that since HPE NonStop RDF is now approaching mature status, HPE Shadowbase software is HPE's go-forward data replication solution. We are grateful to each of the teams that managed these shows, and thank all of the show participants including customers, vendors, and HPE executives and technical staff for supporting these wonderful events. Congratulations to Vladislav Sokol from Ministry of Health and Vimal Brahmbhatt from JP Morgan Chase for winning our Google Home prizes at CTUG and MATUG respectively.
To speak with us about your data replication and data integration needs, please call us at +1.610.647.6250, or email us at SBProductManagement@gravic.com. Hewlett Packard Enterprise directly sells and supports Shadowbase solutions under the name HPE Shadowbase. For more information, please contact your local HPE Shadowbase representative or visit our website.
---
OMNIPAYMENTS GIVES YOU ONE… NO! THREE… NO! FIVE REASONS TO ATTEND THIS YEAR'S BOOT CAMP
OmniPayments' presence will be apparent throughout Boot Camp this year. We are Diamond Sponsors; we are the exclusive sponsor of the Boot Camp's closing reception; and our staff, customer representatives, and HPE will helm presentations that highlight the OmniPayments Financial Transaction Switch as well as other OmniPayments solutions. If you plan to attend, visit us at Booth #11. Not one, not three, but five outstanding sessions are listed below.
BREAKOUT SESSIONS YOU WON'T WANT TO MISS
Managing a NonStop Cloud Application Using Modern Tools - Banco Agrario de Colombia S.A.'s recent decision to move its entire payments system to the cloud was based on its interest in having a secure, highly scalable IT architecture, one where continuous availability could be ensured with redundant virtual systems. The bank selected HPE NonStop X as its cloud platform because of the fault-tolerance and extreme reliability for which NonStop is known. The presentation will highlight the bank's move to a cloud-based payments solution. Also discussed will be the ease by which a SOA design and NonStop's modern tools reduced the challenges of system management.

Speaker: Andrés Roberto Jiménez Cardona, CIO, Banco Agrario de Colombia

Time: Monday, 13 November, 10:30 am to 11:20 am

Use Contingency CPUs For Load Distribution to Increase Your ROI - Banco de Crédito e Inversiones (BCI), a leading bank in Chile, operates its business with an active/passive NonStop architecture. As such, the backup server is an idle resource, used only at times when the primary server is down. This presentation will focus on the bank's success in increasing the ROI of its contingency CPUs via HPE's OmniDirector, a high-availability Enterprise Server Bus for real-time business functions. Normally, all transactions are routed to the primary server for database update. But OmniDirector uses intelligent routing to distribute query-only transactions directly to the backup system, thereby reducing the load on the primary server. As a result, availability and capacity for BCI's entire active/passive configuration is increased.

Speaker: Alfredo Villarroel, Servers & NED Business Manager – HPE

Time: Tuesday, 14 November, 3:30 pm to 4:20 pm

Migrate to NonStop X – No Fuss, No Muss, No Sweat! – As CEO of OmniPayments and Opsol Integrators, Yash Kapadia and his team have mastered the skills to manage painless migrations for a host of relieved customers. Yash's presentation is directed at those attendees who covet NonStop X's blazing speed and open development environment yet who admittedly are petrified by the prospect of a migration nightmare. Whether saying farewell to an Integrity NonStop BladeSystem or to a generations-older K-Series server, the benefits of moving to NonStop X far outweigh the few issues that have been reported by users to-date. Learn from Yash's perspective on why migrating to NonStop X will be a pain-free experience for you.

Speaker: Yash Kapadia, CEO, OmniPayments LLC

Time: Wednesday, 15 November, 1:00 pm to 1:50 pm

Implementing a Modern Payments Solutions - CCA, a leading ACH (automated clearing house) processor in Chile, is an HPE NonStop customer. It currently is used by 16 participating institutions representing 99.6% of the current accounts of the Chilean Financial System. CCA is an independent sales organization (ISO) that several years ago created a customized, end-to-end payments processing solution to address its clients' demands for real-time, 24x7 funds transfers. Since then, the dramatic increase in web, mobile, ATM, and Point-of-Sale transactions has prompted CCA to adopt a modern, open payments architecture that can provide subsecond latency and scalable transaction volume. Attendees will be introduced to how CCA is adapting to a 21st century Instant Payments mindset by leveraging the value of the NonStop platform.

Speaker: Alfredo Villarroel, Servers & NED Business Manager – HPE

Time: Wednesday, 15 November, 2:00 pm to 2:50 pm

OMNIPAYMENTS VENDOR TRACK PRESENTATION

The OmniPayments Financial Transaction Switch – Standalone or in the Cloud as OmniCloudX on NonStop X - The OmniPayments Financial Transaction Switch has moved to the cloud. Not to brag, but OmniCloudX is the world's first cloud built on NonStop X. As a standalone solution or in OmniCloudX, our Switch is a secure, comprehensive, and immensely affordable payments solution for the financial and retail industries. It is built on NonStop for the highest possible availability and readily scales to provide whatever level of functionality your business requires. Our product suite also includes OmniWallet for real-time, anywhere banking; the feature-rich OmniATM; the popular Fraud Blocker preauthorization system; and our Loyalty Card Management Program. We explain it all in this partner presentation.

Speaker: Jessica Nieves, Vice President – Client Services, OmniPayments LLC

Time: Monday, 13 November, 1:00 pm to 1:50 pm

WINE WITH OMNIPAYMENTS AT THE NONSTOP TECHNICAL BOOT CAMP

OmniPayments is a Diamond Sponsor of the upcoming NonStop Technical Boot Camp (12-15 November, Burlingame, California USA). OmniPayments also is proud to be the exclusive sponsor of the Boot Camp's closing reception on Tuesday, 14 November. At a wine party like no other, competing attendee teams will mix high-end wines to concoct the perfect blend. Blind tasting will determine a winner, which will be bottled for pick-up at the Registration Desk on Wednesday along with a complimentary wine sleeve for safe travels.

To learn more about OmniPayments, contact Yash Kapadia at yash@omnipayments.com or Jessica Nieves at jessica@omnipayments.com. We invite you to join the OmniPayments Users Group on LinkedIn https://www.linkedin.com/groups/6978978. Check us out on Facebook at OmniPayments LLC or at www.omnipayments.com
---
ETI-NET announces Virtualized BackBox VTC

New Virtual BackBox® – Virtualized BackBox VTC (vVTC)
to support virtual tape on Virtualized NonStop (vNS) systems.


HPE recently announced the availability of BackBox for Virtualized NonStop systems.

For the ETI-NET team, supporting NonStop on both physical and virtual machines is an opportunity to expand the product set by promoting virtual solutions. Especially when it comes to BackBox Virtual Tape Controllers (VTC), a backup and restore solution that emulates many different physical tape devices per connection. Virtualized BackBox VTC is ready for vNS and will benefit from the potential hybrid configurations that result – yes, across commercial, off-the-shelf, x86 processors.

According to ETI-NET COO, Sylvain Tétreault, "The VTC can be virtualized and it can run in any enterprise virtual environment, such as Kernel-based Virtual Machine (KVM). The vVTC is a virtual machine (VM) running Windows server operating system that will be hosted within the typical enterprise-cloud-software-defined data centers (SDDC) – the result of the inroads being made by cloud computing along with virtualization and software-defined-everything!"

Following the announcement that NonStop would be supporting virtual machines alongside physical machines released at the same time with the NonStop operating system, vVTC has been designed to meet the backup needs of customers running vNS. "We expect the product to be very well received by all NonStop users planning to take advantage of the vNS," added Tétreault.

In light of its strong NonStop heritage, users will be able to deploy vVTC in redundant configurations, which offers significant benefits that include operational load balancing during normal operation (the same way BackBox domain manager balances jobs across all VTCs, resulting in twice the bandwidth between instances of vNS and storage). As an extension of the NonStop traditional fundamentals, upon a single vVTC failure, restarted jobs are rerouted through remaining instances of the vVTCs. As a result, continuous operation would be running even if updates and/or software maintenance is being performed.

For optimal vVTC configuration, follow the diagram below: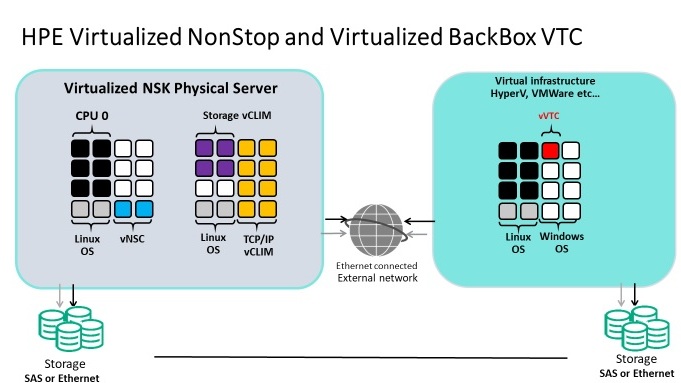 "With vVTC, we are in sync with HPE vNS and we allow HPE to continue to seamlessly offer customers efficient backup solutions for vNS," said Tétreault. "We worked hand in hand with HPE NonStop development team to build and test the new vVTC with vNS. It was a great partnership experience for all of us here at ETI-NET.
We will be present in San Francisco for the NonStop Technical Boot Camp with a BackBox booth stand. Step by and let's plan your future vVTC with vNS. We would be only too happy to provide you information about this exciting new product."
The Virtualized BackBox VTC is available now from ETI-NET as well as through HPE. Should you wish to have more information about vVTC, please contact us via email or phone.
---
Have a Crisis? All Your NonStop Guys Retired? No Worries with BrightStrand's Flexible Resource Program
It is a sad fact of life in the NonStop world. Your NonStop Systems work forever, but your developers and support teams don't. They retire, they migrate to other assignments, and their expertise is difficult to replace in your business-critical environment. That is why you count on BrightStrand International and its flexible resource program. Brought to you by the largest pool of HPE NonStop resources in the U.K. and quite possibly in the world.
Here is how our flexible resource program works.
Not every company requires a year's worth of support services. So why pay for a year's worth? With BrightStrand, you have the option of contracting for a predetermined number of service days over a defined period. That way, all contractual necessities are in place. When an emergency or another unforeseen issue arises, we can act quickly to place the most appropriate resources at work on your behalf. You avoid having to negotiate prices and terms while your systems – and your business – suffer.
Your costs are less than those of an annual contract, and you can add more days if necessary.
Beyond the obvious advantage of having access to our highly experienced NonStop team, BrightStrand's flexible resource program allow us the opportunity to understand your system configurations and applications. Therefore, well in advance of your use of our services, we can anticipate the skills you may need and which of our BrightStrand colleagues are best suited to assist you.
Just how far-reaching are BrightStrand's skillsets? When it comes to NonStop, we have centuries of combined experience spanning every NonStop platform and operating system. Our multiplatform support extends as well to IBM, UNIX, and Windows. Count on us to be prepared for any challenge your systems encounter because we have experienced every possible challenge.
Such deep expertise is a valuable commodity. What it offers BrightStrand customers is peace of mind.
BrightStrand International is your go-to source for highly skilled IT professionals. In addition to our flexible resource program, BrightStrand offers a complete product lifecycle from initial planning through implementation to fully managed services. We work onsite and remotely, and everything we undertake is tailored to the specific requirements of each customer. The result? Lower costs, reduced risk, higher availability and increased efficiencies.
We encourage you to contact us for additional information.
www.brightstrand.com
Tel: +44(0)141 204 4046
Email: info@brightstrand.com
---
Visit www.nonstopbootcamp.com to keep up with all the XYPRO news for Boot Camp 2017!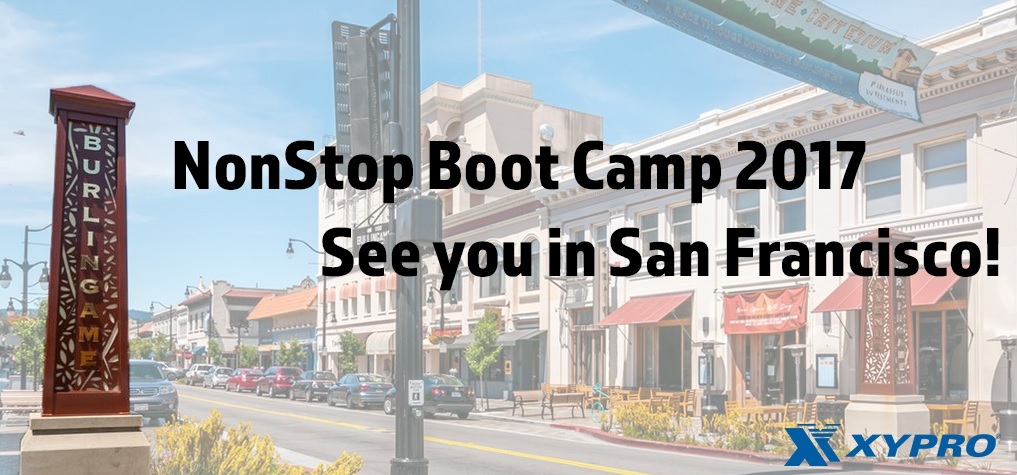 XYPRO - NonStop Boot Camp 2017 – Here we go again!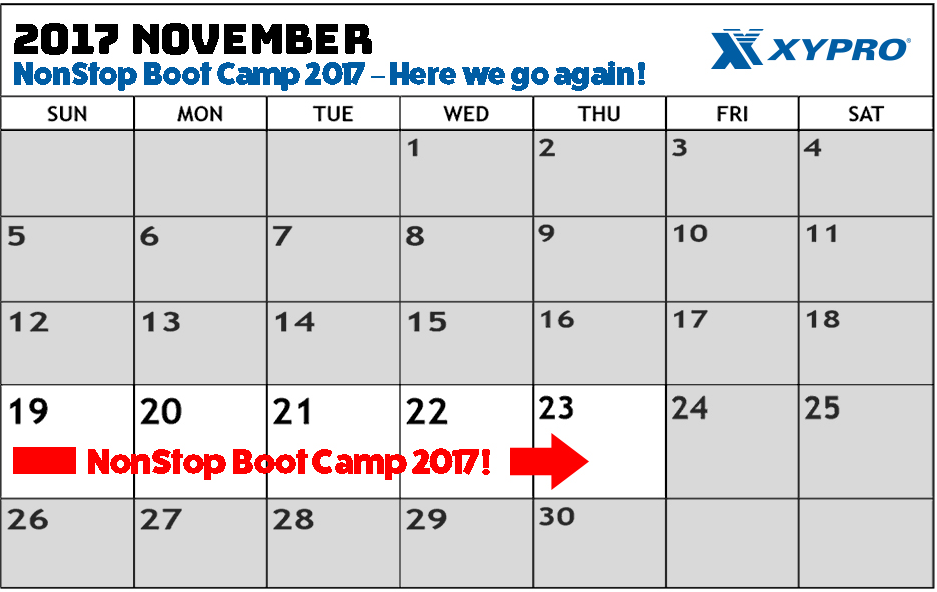 Can you believe it? NonStop Technical Bootcamp 2017 is only two months away. HPE, Connect and all the partners are working hard to make 2017 a great show. The 2016 NonStop Technical Bootcamp was big. Nearly 500 attendees crowded the hallways, conference rooms and lobby bar at the Fairmont in San Jose. The atmosphere was enthusiastic and immersive. There was a lot going on over the 5 days of festivities. Our post show blog last year boiled 2016 down to 5 key takeaways. There is so much to be excited about for Boot Camp 2017; a new location, great restaurants, exciting HPE news, and XYPRO will have plenty of our own exciting news. We a look forward to what will happen this year and to seeing everyone in San Francisco!
---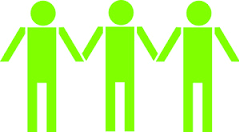 BlackWood Systems celebrates 20 years!
Friends for almost 40 years now, Steve Black and Dale Wood formed BlackWood Systems in December 1997. How Time Flies! Please join us at the NonStop Technical Boot Camp as we celebrate our corporate Anniversary!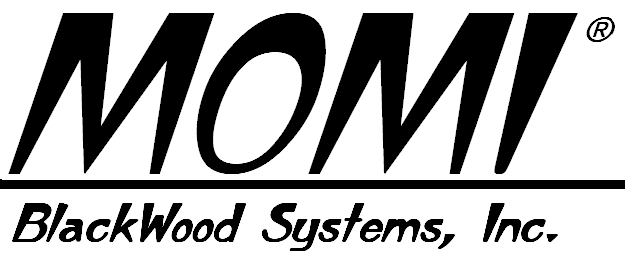 MOMI is the superior real-time tool for monitoring, troubleshooting and diagnosing your HPE NonStop™ System operations:
User Friendly
Budget Friendly
Resource Friendly
Reliable, Technical Excellence and Strong Customer Support
MOMI runs on all NonStop platforms!
Kathy Wood
BlackWood Systems, Inc.
www.momi.com
602-569-8766
---
PCI 3.2 – Are YOU Ready?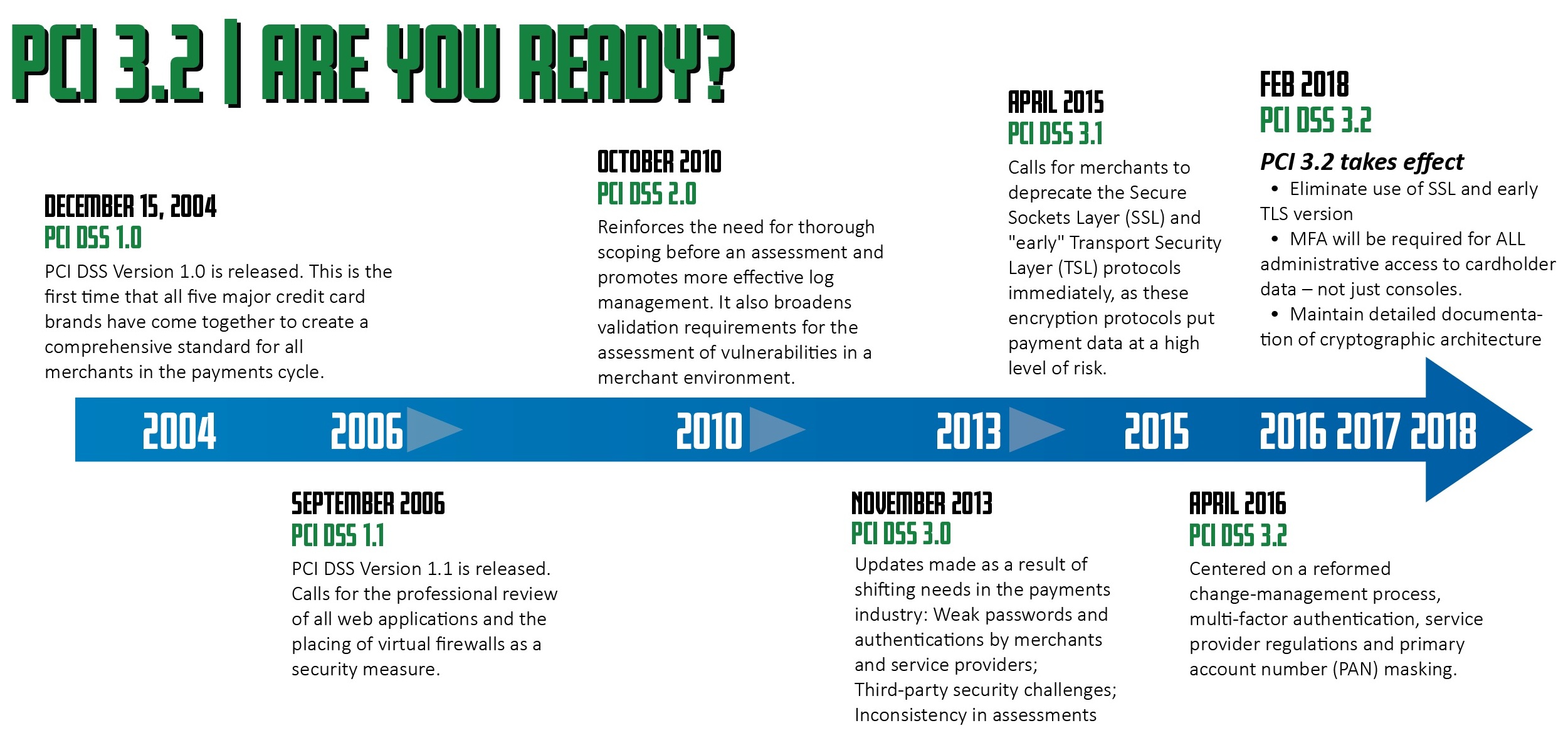 As a citizen of the HPE NonStop community, it is sometimes hard to believe how much my work has changed over 25 years.
Compliance frameworks such as PCI DSS now demand as much of my attention as robust performance or maintaining the five nines. Consciously, I realize that adhering to standards isn't a chore to be marginalized. But I must admit that I've allowed this focus to wander. The transformation of this platform combined with the "do more with less" doctrine has influenced me to prioritize higher visibility projects. I am re-considering those priorities.
Boosting database performance, patching memory leaks, and leveraging virtualization are terrific, but what will happen to support for these worthy endeavors if we fail audits, lose compliance, or worst of all, suffer a breach?
---
NEW for the 2017 NonStop Technical Boot Camp!
NonStop Education Courses
November 11 - 12, 2017
Hewlett Packard Enterprise is offering 3 HPE NonStop Education courses before the 2017 NonStop Technical Boot Camp. All courses will be offered at the Boot Camp hotel, the Hyatt SFO Airport in Burlingame, CA.
<![if !vml]>
<![endif]>
These courses are open to NonStop Customers and Partners.
Seats are limited, so sign up soon!
U4147S-BC
Fast Track Concepts and Facilities
for HPE NonStop Systems

Course Duration: 2 days
Scheduled for: Saturday, 11/11/2017 and Sunday, 11/12/2017 – 8 to 5pm

This course is a compressed version of the U4147S – Concepts and Facilities for HPE NonStop Systems course.

The course offers an introduction to HPE NonStop servers and to the system software that makes them reliable, scalable, open, and fast. Topics also include NonStop server application, database, networking, security, and operations environment topics and is the foundation and prerequisite for most other NonStop courses.

This compressed course does not contain any lab exercises, but will be facilitated with demos by the instructor.

At the conclusion of this course you should be able to:
· Understand the unique capabilities of HPE NonStop servers
· Discuss the hardware and software architecture of Integrity NonStop servers and Integrity NonStop BladeSystem servers and understand how availability, data integrity, high performance, and flexibility are assured
· Learn the concepts and facilities for application development and management, database and system management, networking, and security

Students will be provided with the materials electronically for the full course as part of their attendance. Please bring a laptop with you to class.

For your convenience, the course will be offered at the Hyatt Regency San Francisco Airport, where the NonStop Technical Boot Camp occurs 11/13-11/15.

Cost: $1375 per student
A course certificate will be provided.
CO1601-BC
Securing HPE NonStop Servers using IPSec


Course Duration: 4 hours
Scheduled for: Sunday, November 12th @ 8 am

This half day course provides a full overview of how to secure IP communications between HPE NonStop Servers using IP CLIMs and other servers using the IPsec protocol suite. You'll learn the theory behind IPsec and most importantly, how to configure IPsec on HPE NonStop Servers.

The course covers the various configurations as host-to-host, network-to-network and the network-to-host. A detailed explanation will be given about the IPsec protocol suite including the Authentication Headers (AH), Encapsulating Security Payloads (ESP) and Security Associations (SA).

It is important to understand IPCLIMs (TCP/IP v4/v6) and the CIP SubSystem on HPE NonStop Servers to participate in this course.

This course does not contain any lab exercises, but will facilitated with demos by the instructor.

Students will be provided with the materials electronically for the full course as part of their attendance. Please bring a laptop with you to class.

For your convenience, the course will be offered at the Hyatt Regency San Francisco Airport, where the NonStop Technical Boot Camp occurs 11/13-11/15.

Cost: $400 per student
A course certificate will be provided.

CO1601-BC
Securing HPE NonStop using IP Tables (CLIM)


Course Duration: 4 hours
Scheduled for: Sunday, November 12th @ 1pm

This half day course provides a full overview of how to secure your HPE NonStop System Network Environment using IPTables on IP Clims. This course will provide a recap on IP CLIMs, the basics to networking and firewalls, and a full overview on IPTables functioning and syntax.

It is important to understand IPCLIMs (TCP/IP v4/v6) and the CIP SubSystem on HPE NonStop Servers to participate in this course.

This course does not contain any lab exercises, but will facilitated with demos by the instructor.

Students will be provided with the materials electronically for the full course as part of their attendance. Please bring a laptop with you to class.

For your convenience, the course will be offered at the Hyatt Regency San Francisco Airport, where the NonStop Technical Boot Camp occurs 11/13-11/15.

Cost: $400 per student
A course certificate will be provided.
---
Ask TandemWorld
Got a question about NonStop ? ASK Tandemworld
Keep up with us on Twitter @tandemworld
---
What Halloween Costume Should Your Data Wear? A Data Mask by TANDsoft


TANDsoft's Sensitive Data Intercept (SDI)



Your name is John Doe. Your nine-digit U.S. Social Security Number (SSN) is 123-45-6789. You earn an annual salary of USD $93,000, and your employer maintains all your sensitive personal information as unprotected data in the company database. Perhaps your employer should mask that data via TANDsoft's Sensitive Data Intercept (SDI).

Masking data is not just for Halloween revelry. It is a 24x7, year-round effort to protect classified personal and sensitive data from individuals or groups not authorized to access it. With SDI, masked data retains its original format (SSN = 123-45-6789); yet it is altered in such a way as to make unauthorized detection and reverse engineering impossible (SSN = XXX-XX-X789). Without SDI's data masking, a security hole can represent an access point for a disastrous data breach.

SDI is best known as a solution that seamlessly intercepts HPE NonStop database access calls, then works with HPE, third-party, and in-house security products to protect sensitive data by encrypting / tokenizing data written to disk and decrypting / de-tokenizing data read from disk. TANDsoft's years of expertise in interception technology make it all happen without the need for any application modifications, of particular importance when the source code is unavailable.

Not all SDI customers require everything that SDI has to offer. In addition to its masking capabilities, SDI is relied upon for auditing/logging purposes. SDI intercepts all of a customer's database access calls and logs that access. Customers can see who or what is accessing sensitive data, the times of access, and what specific data is being accessed. In this case, no sensitive data is being encrypted or decrypted. Only database interception is taking place. Without SDI, auditing/logging is often manual, labor-intensive, and particularly challenging when companies must work with auditors for the purpose of regulatory compliance. SDI also is used for the purposes of fraud detection and security whitelisting from both internal and external sources.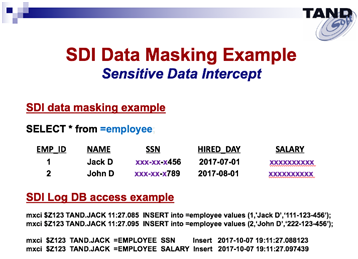 SDI as a masking/auditing/logging solution can be purchased directly from TANDsoft. SDI combined with HPE SecureData protects your NonStop database. SDI also is embedded into the solutions of comForte and XYPRO, two major HPE NonStop security partners.

Currently, SDI is in production with several NonStop customers.


SDI Features and Benefits
• SDI is an Intercept Library available on all NonStop servers
• Supports NonStop Enscribe, SQL/MP and SQ/MX
• Supports NonStop Guardian and OSS, both native and non-native applications
• Transparent – no application modifications required
• Protects - offers additional seamless encryption and tokenization capabilities when combined with Micro Focus (formerly HPE Software) SecureData, NonStop security partner products, and others
• Identifies – logs all NonStop database access
• Data masking
• Helps organizations comply with government and industry regulations (PCI, GDPR)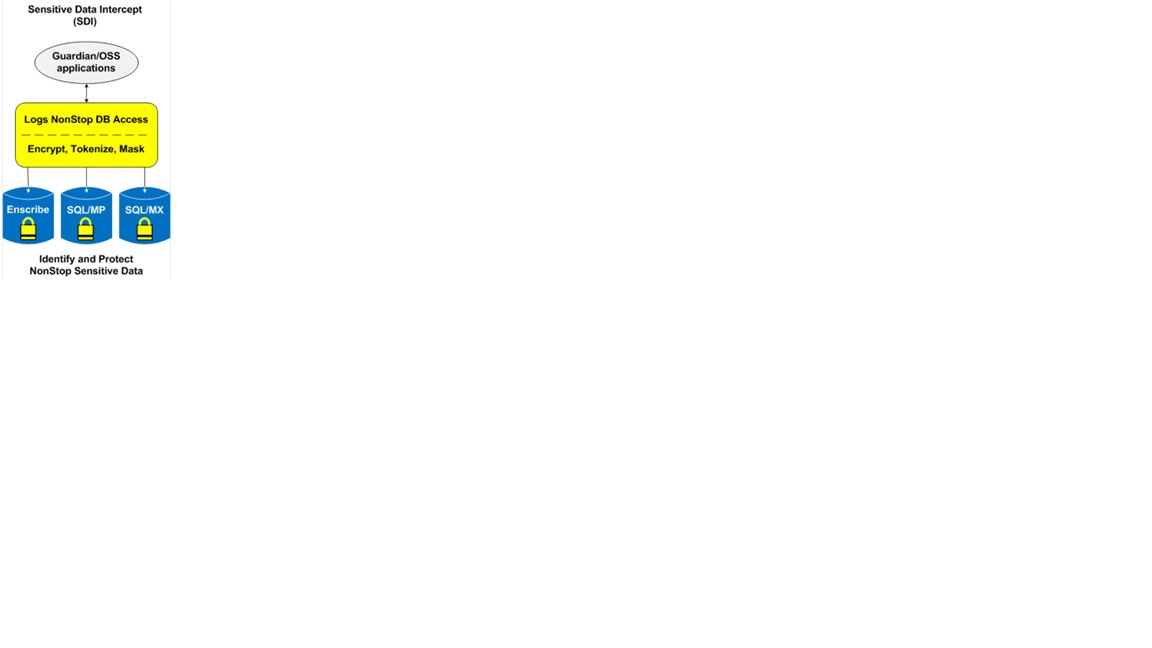 TANDsoft will exhibit in the Partner Pavilion at the NonStop Technical Boot Camp, 12-15 November, Burlingame, California USA. We're Booth #41. Please make the time to attend "Identify and Protect Your Sensitive Data with Seamless Interception," our breakout session on Wednesday, 15 November, at 8:00 am.

In addition to SDI, TANDsoft solutions include FileSync for automatic file synchronization, replication, and data deduplication; the OPTA2000 virtual clock- and time-zone simulator; the OPTA suite of interception and trace utilities (OPTA-Trace Online Process Tracer and Analyzer, Recycle Bin, Low Pin Optimizer, and EMS Alerts Online Startup and Termination Capture Utility); Stack Monitor, which alerts developers to the impending threat of a stack overflow; Command Stream Replicator, which logs and automatically replicates TMF-audited/unaudited FUP, SQL/MP and SQL/MX DDL structure and other environment changes to target systems; AutoLib, which automatically loads a user library or a DLL for executing processes; the Enscribe-2-SQL and TMF-Audit Toolkits and the Enscribe-2-SQL Data Replicator, all of which offer flexible, affordable alternatives to more expensive conversion products or manual conversion techniques; and E2S-Lite, which permits efficient, low-cost Enscribe modifications without the need to change a program's source code.

For information about TANDsoft solutions, contact Jack Di Giacomo at +1 (514) 695-2234. Free trials are available. www.tandsoft.com. TANDsoft is an HPE Silver Partner.


---
BITUG Little SIG
Date: 7th December 2017
Times: 8.30-16.35
Venue: Barclays, 5 North Colonnade, Canary Wharf, London E14 4BB.
Important notes:
You must register in advance (see Little SIG page at www.BITUG.com) and you must bring photo ID with you on the day – it may be requested by security staff. If you don't bring photo ID, you may not be able to access the building. Teas, coffees and lunch are provided free of charge to all attendees. Registration closes once all places are booked or on the 1st December – whichever comes first.
5 North Colonnade is not the main Barclays tower block, it's a different building near Canary Wharf DLR station.
For latest event information please visit the BITUG website: www.BITUG.com
---
Join Canam Software Labs and TIC at the 2017 NonStop Technical Boot Camp

Visit Canam Software Labs, Inc. at this year's NonStop Technical Boot Camp on November 13th to experience the power of Thunder for generating all the COBOL and C code needed to read and write JSON and XML

messages. This year we are sharing a booth with our NonStop partner, TIC (http://www.ticsoftware.com/). Join us at our session discussing NonStop and Real World API Use Cases.

Thunder is the solution of choice for developers and IT architects to process XML and JSON APIs in COBOL and C. Its model-driven approach makes it easier to respond to changes quickly and implement new schema versions with minimal effort, freeing up developers' time to focus their expertise on the business logic in their programs while also reducing the go-to-market time for programs.

Thunder is now available in three unique solutions.

control for a truly comprehensive code generation solution.

Schedule a one-on-one demo of Thunder at Boot Camp today! Email

info@canamsoftware.com or call (289) 719-0800. To try a free demo version of Thunder and experience the power of a model-driven approach to code creation that JSON and XML-enables COBOL and C programs, visit www.jsonthunder.com or http://www.xmlthunder.com
---
XYPRO looks forward
to seeing you at the upcoming shows!
NonStop Technical Boot Camp – 2017November 13, 2017 November 15, 2017San Jose, Ca.Event Website >
DUST – December 2017December 12, 2017Event Website >
SunTUG 2018March 16, 2018 March 17, 2018Florida, USAEvent Website >
---
I

nsider Technologies release MultiBatch 9.5

Insider Technologies is pleased to announce the latest release of MultiBatch - a mainframe class batch scheduler product for the HPE NonStop server arena.
MultiBatch allows users to configure and automatically sequence any number of batch jobs to create an applications off-line processing flow.
This batch program execution can be monitored for start time, length of execution and successful and unsuccessful completion states. Based on these criteria, problems can be escalated to other management applications, or other batch jobs can be started.
The package comes equipped with a configuration GUI and/or Pathway interface, with a full set of reporting and management tools.
Following extensive customer research, MultiBatch has been enhanced to offer extended benefits in cold load, disaster recovery and a new feature in DS-EventTimer: Crontab.
CRONTAB
Crontab is a powerful, multi date/time based scheduling component of the MultiBatch
DS-EventTimer. A user can configure a job, segment, or unit to run at any time of the day, several times a day, for 24 x 7 days of the year / years, e.g. start job at 08:45, 09:30, 11:12, only on a Wednesday, Friday, if date is 30th. Any combination is possible. CRONTAB is equivalent to the Unix Cron scheduler.
System Cold Load
Traditionally, the cold load of a NonStop system invokes TACL based 'cold load' files. Contents of these files include commands to start TMF, DISKS, TCP/IP, LAN, EXPAND, RDF, Spoolers, etc. with each command line being invoked sequentially.
Although each command line in the startup files can be invoked sequentially and in turn load up the NonStop system, the parallelism of MultiBatch can speed up the cold load operation. This is especially beneficial when, following a site-swap, the 'new' Production node needs to be started up as soon as possible.
The MultiBatch units can execute the required site-swap commands using different user ids, e.g. a unit for STMF.AA (Start TMF) is run as 255,255, whereas the units for starting the various Pathways may be run under different 'Manager' ids.
The parallel approach of MultiBatch will facilitate the rapid cold load of a NonStop system, thereby reducing downtime and improving SLAs for customers.
Disaster Recovery
MultiBatch allows jobs to be placed on hold, or in a 'runoff' situation, whereby any units that are configured with a 'runoff' value will be skipped. So, if a site-swap is required, operations can amend all units simultaneously on the standby system from 'runoff' to 'runon' and the schedule can be started.
MultiBatch can be used in a site-swap situation with the batch schedule executed on the new Production node. As with a cold load MultiBatch schedule, the units can run under different user ids.
Batch Recovery
In addition to fully tokenised MultiBatch EMS events and subsequent updates to the status tables by Watcher, the status of a batch schedule including waiting, running, failed jobs is dynamically recorded in a TMF audited BMON Recovery file.
If a BMON process is shutdown whilst the schedule is still running or perhaps due to a system crash, then recovery techniques are available to recover the BMON back to the point of failure.
Once recovered, this enables a user to determine the state of the batch schedule, e.g. jobs JOBA to JOBG are complete but JOBH is marked as incomplete as it was still running when the BMON process failed. A user can then determine the effect this has on their application.
Additionally, as the BMON Recovery file is TMF audited, data replication products can be used to maintain a copy of this file on a standby system. As the BMON Recovery file is regularly updated during the running of the batch schedule, the copy will be simultaneously updated on the standby system.
Therefore, if a system crash occurs, then following a site-swap, the BMON on the new live system can be rebuilt and users can check the status of the batch schedule up to the point of system failure.
Summary
MultiBatch provides mainframe batch scheduling capability for the NonStop platform. This functionality can be applied to both GUARDIAN and OSS executables.
Users can exploit the parallel nature of this architecture by building a parallel batch schedule that can execute concurrently across one or more networked nodes.
Configuration, execution and monitoring can be performed from a single point in a secure audited environment.
All the existing program execution options, such as CPU selection, high pin nomination, params, assigns and defines are supported.
Sophisticated scheduling and calendaring facilities can be used to provide a flexible selection of jobs for any given day.
Job execution can be performed through TACL processes, but the product also utilizes a low-level procedure call interface to invoke new processes. This approach provides a more efficient solution and negates the need to build and maintain TACL macros.
The system will monitor itself by scanning for "not executed" or "over executed" steps.
Alternatively, failures can be escalated to EMS so that they can be displayed on management consoles.
You can follow Insider Technologies @insidertech, on LinkedIn, or get in touch via hello@insidertech.co.uk
---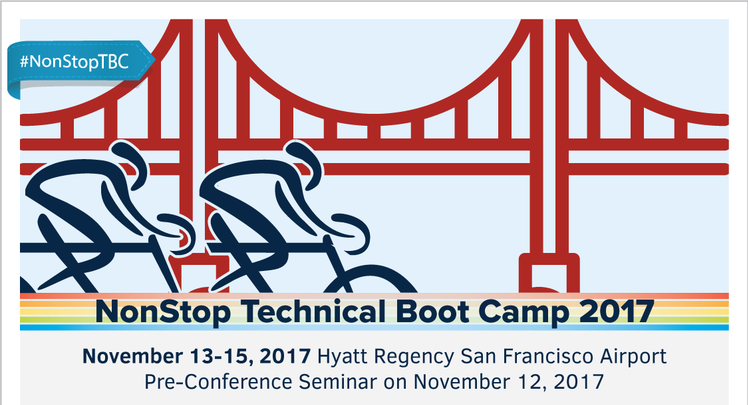 There's still time to Register!
https://www.eiseverywhere.com/ehome/nonstoptbc2017/549576/?eb=450599
Over 90 Technical Presentations!
| | |
| --- | --- |
| 4Tech Software | ACI |
| Ascert | BlackWood Systems |
| Canam Software | comForte |
| Crystal Point | CSP |
| ESQ | ETI-NET |
| FSS Technologies | Gravic |
| HPE NED | Idelji |
| IR | Lusis Payments |
| Merlon | Marshall Resources |
| Network Technologies | NuWave |
| OmniPayments | Resource 1 |
| Striim | TANDsoft |
| TCM | Third Data |
| TIC Software | Tributary Systems |
| XYPRO | |
Fun networking activities!
Sunday Afternoon: TBC Registration Party (Sponsored by CSP)
Sunday Night: Beer Bust! (Sponsored by XYPRO)
Monday Night: An Evening with the Partners (Sponsored by TBC Exhibitors)
Tuesday Night: Connect NonStop Community Celebration (Sponsored by OmniPayments)
See you soon
Kathy Wood
NonStop Partner SIG/Vendor Chair
kwood@blackwood-systems.com
---
Tributary Systems Reveals the Most Up-To-Date Storage Solution for Nonstop!

Introducing Cloud Backup/Restore and DR Options for NonStop customers using Object Storage with Erasure Coding:

NonStop data is the most mission-critical and valuable data in any enterprise. Public cloud options such as AWS, Azure, and Google are not the best options for NonStop, where security, visibility, and ownership are major concerns.
So attend Tributary Systems Bootcamp presentation where CEO Shawn Sabanayagam will detail a new, low cost, highly secure and scalable data backup, archival, and DR solution for NonStop. Using Cloud Object Storage with Erasure Coding will simplify backup operations while reducing storage and archival costs. TSI's all encompassing solution can be quickly and easily implemented on premise or consumed in a secure hybrid cloud subscription model.
Recall that Tributary Systems has been a HPE NonStop OEM solutions supplier and partner for two decades, we know NonStop and understand NonStop customer requirements.
Be sure to reserve 1:00 PM on Tuesday November 14th, get the information you need to streamline your backups while reducing operations costs and complexities. And please visit us in booth 32 on the show floor.

www.tributary.com
---
Look for CSP at Technical Boot Camp 2017
Computer Security Products, Inc. is proud to be a Diamond sponsor of HPE's NonStop Technical Boot Camp 2017. Drop by our new booth and say hello, and be sure to join us at the following venues:
CSP's Welcome Reception
Join us on Sunday, November 12th to kick off TBC 2017 in style!
Pick up your badge at TBC registration in the Hyatt Regency Atrium during CSP's Welcome Reception, between 4PM and 6PM, and enjoy premium beverages and hors d'oeuvres courtesy of CSP.

Everyone is invited to our free "Taste of San Francisco" themed reception. For a sneak peak at the menu, click here.
CSP's Interactive Workshop - Make Your Security Dreams Come True
Be sure to attend CSP's interactive workshop "Make your NonStop Security Dreams Come True" on Sunday November 12th from 8AM to 12PM at the Pre-Conference Seminar.
Featuring presentations and demonstrations by Callum Barclay, CTO and Seva Zagainov, Chief Software Architect, this interactive workshop discusses the latest technologies and techniques leveraged to create Protect-X®, CSP's next-generation security management and compliance solution. Together, in this informal and interactive workshop, we can plan the future of NonStop Security management. Full details of this workshop can be viewed here.
CSP's Vendor Theatre - The Future of NonStop Security¹
Don't miss CSP's exciting presentation "The Future of NonStop Security" on Tuesday November 14th at 1PM. This presentation will showcase Protect-X® 3.0, our next-generation security management and compliance solution for hardening Safeguard, OSS, Virtual NonStop and Linux based systems. CSP will also proudly introduce Verify Elite™, our latest and much-anticipated security compliance monitoring solution, which puts "Compliance at Your Fingertips™".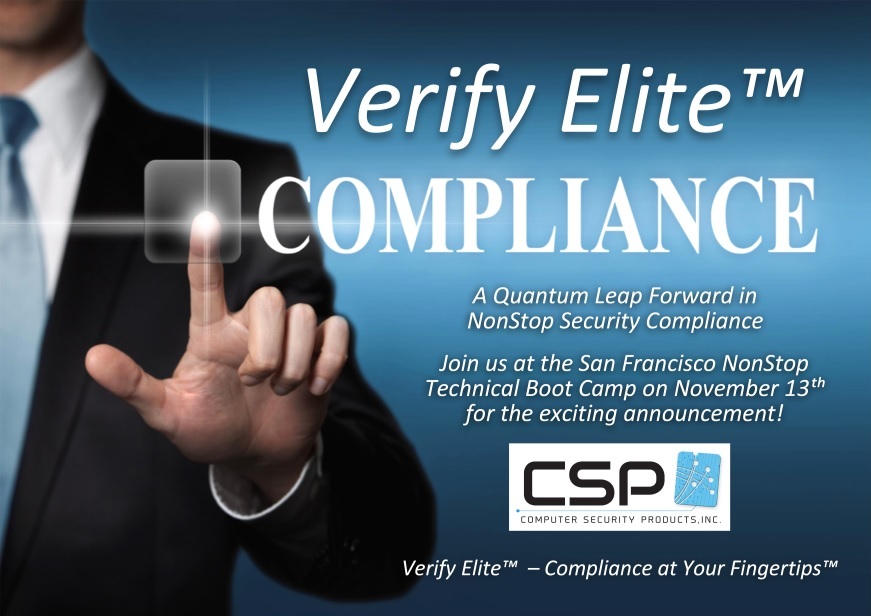 ¹ All vendor theatre attendees will receive a special gift.
We look forward to seeing you at Boot Camp!
For complimentary access to CSP-Wiki®, an extensive repository of NonStop security rules and best practices, please visit wiki.cspsecurity.com
Regards,
+1(905)568-8900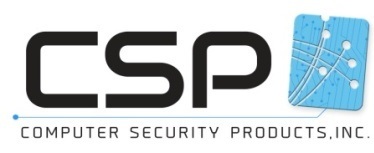 ---
Availability Digest Reads "Hyperconverged Infrastructure for Dummies"



We don't see how you can be a dummy if you're interested in hyperconverged infrastructure. If you are curious about the topic and want a clear, concise explanation, the recently released "Hyperconverged Infrastructure for Dummies" may be a smart addition to your IT library.

Written by Scott D. Lowe, the book introduces the reader to SimpliVity, the hyperconverged infrastructure company purchased earlier this year by HPE. Beyond SimpiVity, the book explores hyperconverged technology in terms that don't overwhelm a reader new to the technology and don't underwhelm a reader with a broader understanding of the concept. Chapters include "Hyperconverged Basics," "Virtualization Challenges," "How the Cloud is Changing IT," and "Nine Things a Hyperconverged Infrastructure Can Do for You."

Download the free publication here: https://www.hpe.com/us/en/resources/integrated-systems/hyperconverged-infrastructure-dummies.html

In addition to "Hyperconverged Infrastructure," read the following articles in the Availability Digest's October 2017 issue:

Eliminate Those Single Points of Failure – In order for a system to be continuously available, every component must be redundant. There can be no single point of failure, and the breakdown of any element must be transparent to its users. Typically, we talk about the need for redundant servers and databases. Let's think atypically. Dual power supplies. Independent network paths. Whatever can take down a system needs to be considered for redundancy.

Magnetic Tape Makes a Comeback – Magnetic tape storage is not dead. Introduced in 1951 in Univac computers, magnetic tape lost its luster with the advent of high-capacity hard disks and cloud storage. However, in 2012, the extraordinary volume of data created by a variety of mobile devices and sensors increased the demand for an economic, efficient way to archive everything. Magnetic tape filled that need. Today, a single cartridge can hold 185 terabytes of data.

Network Crashes – Unlike the early years of the Internet (think ARPANET), network crashes today are very rare. As a result, many companies have grown complacent. Yet with the openness of the Internet, its importance to billions of people, and its exposure to hackers, we are faced with the possibility of a major network failure. Before you say that networks never fail, imagine the consequences if you are wrong.

@availabilitydig – The Twitter Feed of Outages - Our article highlights some of our numerous tweets that were favorited and retweeted in recent days.

Digest Managing Editor Dr. Bill Highleyman will speak at two breakout sessions during the NonStop Technical Boot Camp, 12-15 November, Burlingame, California USA. Please make the time to attend the following: Fat Fingers Ahead! The Real Hazards to IT of Human Error (Monday, 13 November, 9:30 am to 10:20 am); RAS – The Pillars of Mission Critical Systems (Wednesday, 15 November, 1:00 pm to 1:50 pm).

The Availability Digest offers one-day and multi-day seminars on High Availability: Concepts and Practices. Seminars are given both onsite and online and are tailored to an organization's specific needs. Popular seminars are devoted to achieving fast failover, the impact of redundancy on availability, basic availability concepts, and eliminating planned downtime.

In addition, the Digest provides a variety of technical writing, consulting, marketing, and seminar services. For instance, many articles that you see in publications like The Connection were ghostwritten by us for individuals too busy to write themselves. We also create white papers, case studies, technical manuals and specifications, RFPs, presentation slides, web content, press releases, advertisements, and so on.

Consider us as well for the following:

• Patent Disclosures – Dr. Bill Highleyman is the holder of a dozen-plus patents and will be happy to help you with your applications.

• Book Writing – As the author of "Performance Analysis of Transaction Processing Systems" and a co-author of the three-part series "Breaking the Availability Barrier," Dr. Bill understands the effort it takes to produce a manuscript. Buy the books on Amazon.

• Consulting – We specialize in system architectures and risk analyses that help our customers provide the appropriate uptime, performance, and data protection for individual applications.

Published monthly, the Digest is free and lives at www.availabilitydigest.com. Please visit our Continuous Availability Forum on LinkedIn. Follow us as well on Twitter @availabilitydig.


---
Posts and commentaries for the period of September - October, 2017

As you begin reading this month's issue of Tandemworld, the NonStop Technical Boot Camp in Burlingame, alongside San Francisco's airport and just a short distance from the city itself, will more than likely be at the forefront of most of the promotions included in this issue. What will the event be like, so far from its traditional home in San Jose? Will it prove to be a much better location, attracting record numbers of attendees? Will the Beer Bust Sunday night be a fun time and will the big Tuesday night event hosted by OmniPayments CEO, Yash Kapadia, be even better than the previous celebrations at previous Boot Camps?

There is nothing like a little competition to bring out the best in everyone and with Yash's celebrating Boot Camp with wine, there will be fierce competition coming from many of the attendees as there will be bragging rights and egos on the line, as Boot Campers compete to be named the Superior Sommelier! You just have to be a part of this, of course.

But there is a whole lot more to this year's Boot Camp than in previous years as the NonStop community wants to hear a lot more about how well NonStop X systems are selling, how soon virtualized NonStop (vNS) begins to make its presence felt in the marketplace and yes, how integrated NonStop will be within the major HPE initiatives now getting considerable press coverage?
When you look at the posts and commentaries for this period, you will find a considerable amount of time looking at where NonStop's future lies and where growth will likely come from – there is considerable interest now in new markets and new solutions. Do we know just how popular NonStop is proving to be in AsiaPac/Japan? Have we been following? However, for more on what I wrote about this period across the social media channels that I support check out the links that follow here:
Real Time View:


Volunteering, networking and blogging – it all helps!
http://itug-connection.blogspot.com/2017/09/volunteering-networking-and-blogging-it.html
It's all happening and it's happening, non-stop!
http://itug-connection.blogspot.com/2017/10/its-all-happening-and-its-happening-non.html
NonStop future – not all what it seems!
http://itug-connection.blogspot.com/2017/10/nonstop-future-not-all-what-it-seems.html

NonStop Insider:

Vol 2, Issue #1 – October, 2017
http://www.nonstopinsider.com/2016-2a/october-editorial/

To read all of the posts, articles and commentaries published over this period, check out the update provided on LinkedIn:
https://www.linkedin.com/pulse/posts-commentaries-period-september-october-2017-richard-buckle/
---
DataExpress in the news …
"While it isn't really a case of defining a year as ending and beginning with the NonStop Technical Boot Camp, it's not unreasonable for the NonStop community to look at any given year this way as Boot Camp more often than not proves to be the catalyst for further product development, and so it is here at Data Express. We are looking forward to the messages that will likely come from this upcoming event just as much as our customers – when you look back through the years, it is at Boot Camp where we have seen first introduction to NonStop of the support for the Intel x86 architecture as well as where the veil was lifted off NonStop running on virtual machines.

"…this is why Boot Camp always attracts a crowd and why Data Express always participates in such events. There isn't really any substitute to hearing about the roadmaps for NonStop, deployments in a traditional manner on NonStop X systems or as guests of virtual machines with vNS."

To read more of what we are looking forward to hearing at this year's NonStop Technical Boot Camp, just follow this link to the post,
2017 has proved to be a year of new partnerships and new business for DataExpress on NonStop!
"In more recent times data centers became the fortresses and safe havens from the hostile expanse of the Internet and they continue to build layers of defense to keep out uninvited opportunists.

"At DataExpress we have decades of experience transferring important files between different sites. We enable our users to set up these transfers to take place completely automatically and yet, whenever there are connections between data centers the opportunity for someone to intercept the transfer or simply get up to mischief by messing with the contents of the file exists, so we have to ensure we do our part and we always look to how we can improve our offering.

"But returning to the image of forts and how modern data centers have become fortresses, even DataExpress cannot do it all and for this reason we have elected to partner with comForte."

To read the complete article, check out the October issue of NonStop Insider for the article,
DataExpress – securing your files as they traverse today's "badlands"
https://www.dataexpress.com
---
Find out more about us at
www.tandemworld.net
---