---
---
BrightStrand International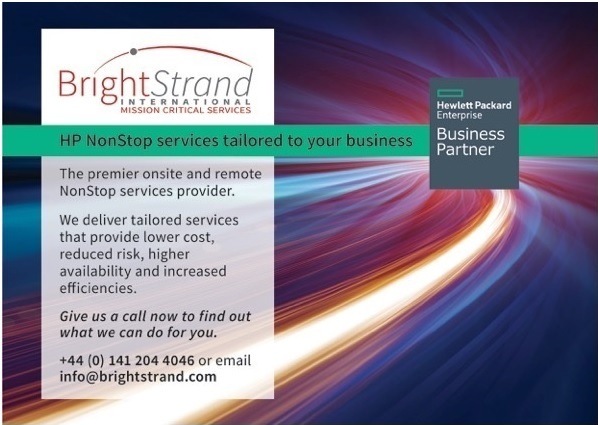 Visit our new website www.brightstrand.com
---
It's Not Always about the Software
As another year comes to an end I wanted pause for a moment and forget about software.
I travel quite a bit to our accounts all over the world. Many times I am asked what my favorite place is. To me, its home. It's wherever my family is. That's who I work for. That's why I travel the world.
So I thought I would use this article this month to pass on my sincere wishes. From everyone at NTI around the world, to all of you in our worldwide Tandem community, blessings and prosperity to you and your family for the coming year.
Cheers
+1 (402) 968 3674
---
Extend the Life and Enhance the Feature Set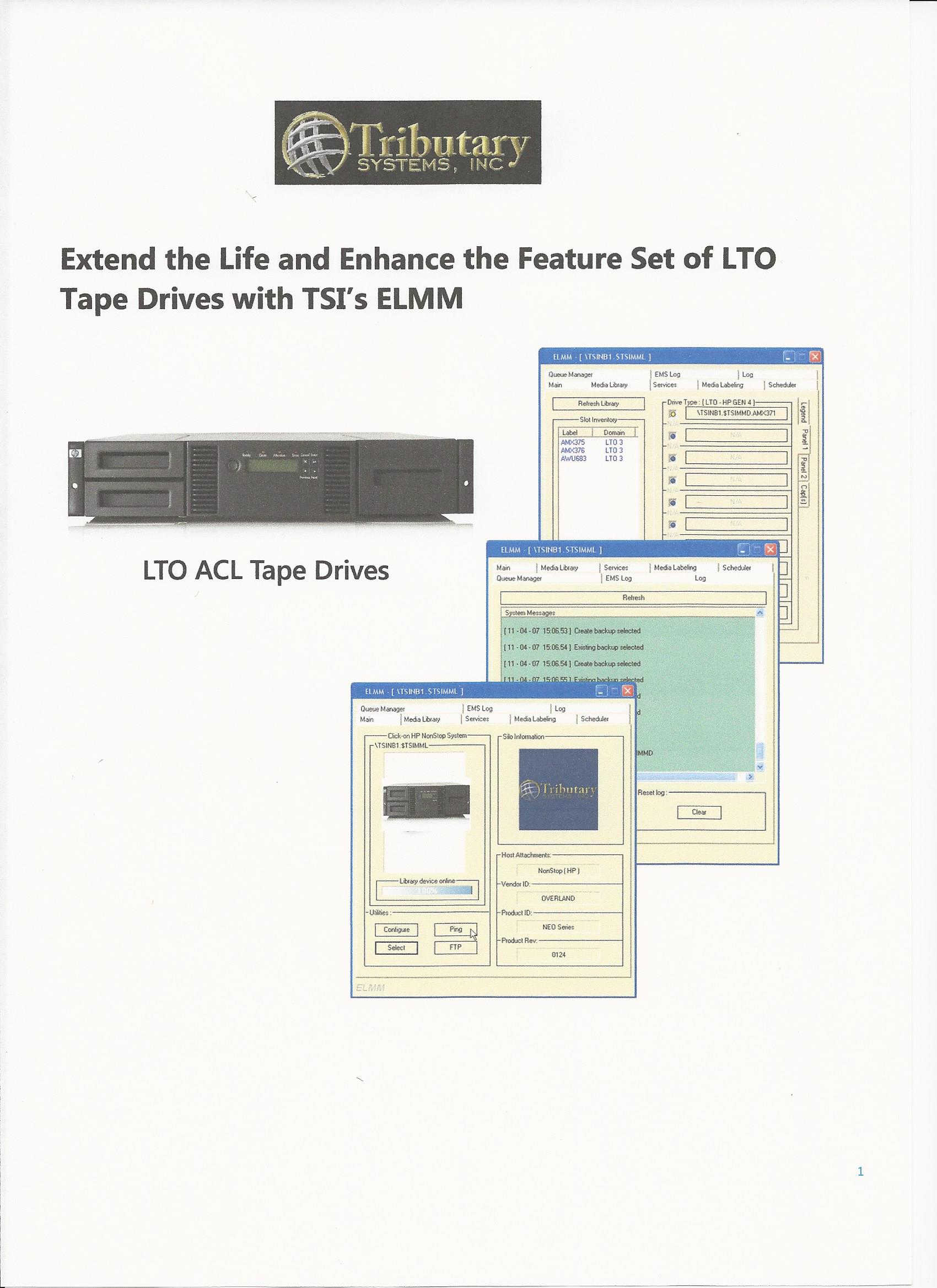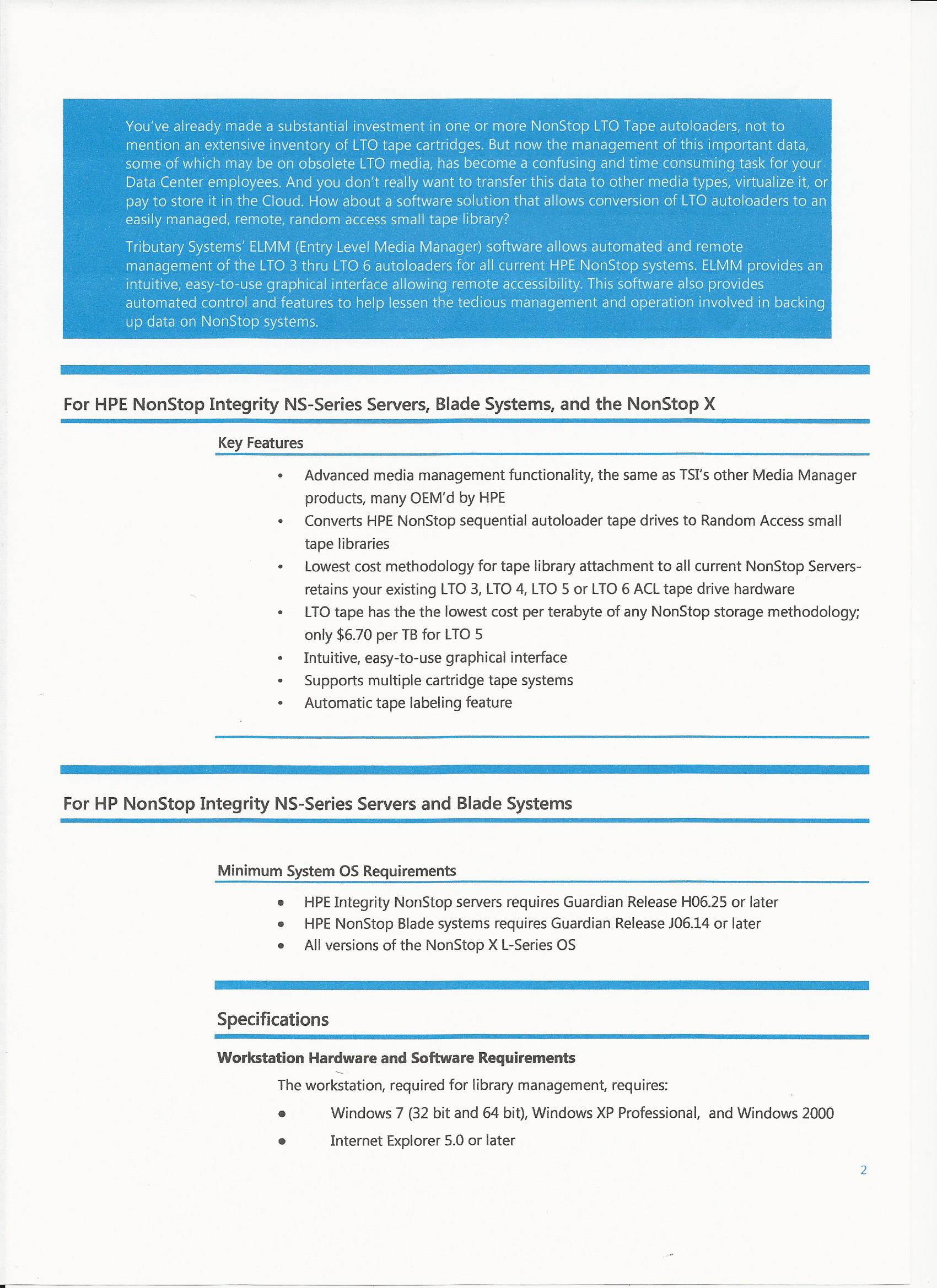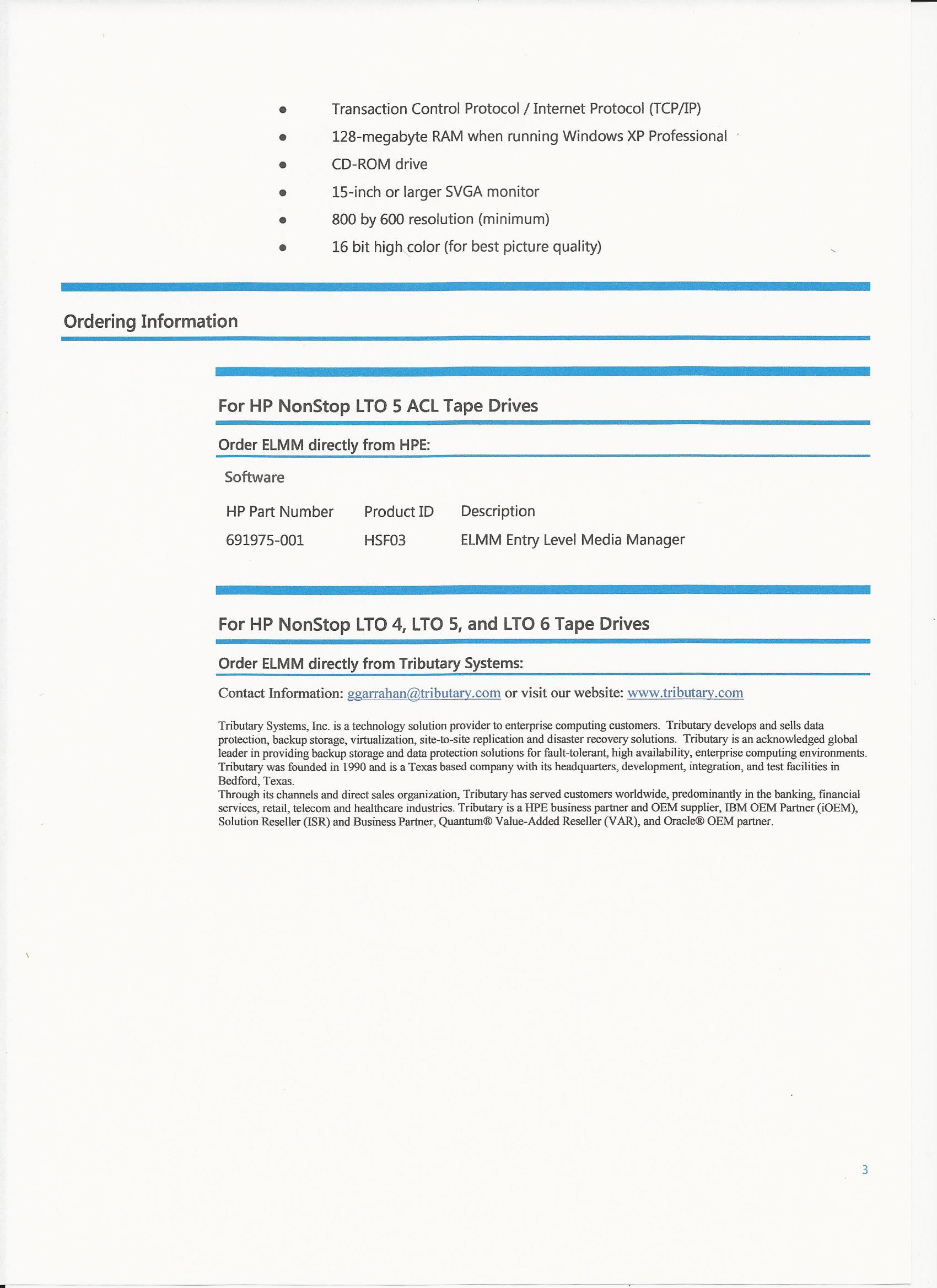 ---
Gravic's HPE Shadowbase at the HPE NonStop T.B.C

.

We greatly enjoyed the 2016 Connect HPE NonStop Technical Boot Camp held November 13-16 at the Fairmont Hotel in San Jose, CA and spending time with so many of you. We thank Connect and the HPE staff for hosting such a terrific gathering. We delivered several presentations, two with Mark Pollans of HPE, one on our

synchronous replication feature rollout, one on a case study, and one on new availability topics with Dr. Highleyman, all of which are listed below:

· HPE Shadowbase Product Suite Update, Mark Pollans, Paul J. Holenstein

· Business Continuity for Vital Applications, Mark Pollans, Paul J. Holenstein

· HPE Shadowbase Synchronous Replication Feature Rollout, Paul J. Holenstein, Keith B. Evans, John R. Hoffmann

· A BASE24 Classic Migration from a Legacy Data Replication Product to an Advanced HPE Shadowbase Solution Using HPE Shadowbase Zero Downtime Migration Technology, William G. Holenstein

·

Recent Developments in Improving Mission-Critical System Availability, Bill Highleyman, Bruce D. Holenstein

If you are interested in discussing our presentations' content or would like us to present this or other HPE Shadowbase topics to your staff, please

contact us. Congratulations to Rodney Winfield of UPS for winning our Sennheiser headphones prize!

Prior to the TBC, we also enjoyed our time with the HPE field teams, and hope to replicate that experience at other upcoming events around the world. If you attended the Gravic Partner Technical Update in San Jose this year, please share your feedback with us so that we can hone our message and material going forward.

To speak with us about your data replication and data integration needs, please visit us at www.ShadowbaseSoftware.com, email us at SBProductManagement@gravic.com, or call us at +1.610.647.6250. Hewlett Packard Enterprise directly sells and supports Shadowbase Solutions under the name HPE Shadowbase. For more information, please contact your local HPE account team or visit our website.

Please Visit Gravic at these Upcoming 2017 Events

HPE Asia Pacific Customer Dialogue—Singapore, TBD February

SunTUG Sunshine Summit—Tampa, 17 March

KNUG—South Korea, TBD May

EBITUG—London, 9-10 May

MATUG Meeting—Herndon, VA, TBD Spring

HPE SPAC-OZTUG Australasia Summit—Sydney, TBD June
---
comForte launches new Enterprise Data Protection Suite

comForte 21 GmbH ('comForte') launches its new enterprise wide Data Protection Suite known as SecurDPS. In order to integrate with a variety of business-critical applications, SecurDPS provides both simple APIs and application transparent integration options.

This results in minimal (or zero) effort for code development in order to activate data protection. The SecurDPS data protection engine is based on comForte's patented tokenization algorithm, and provides strong, secure, stateless tokenization of sensitive data.

Optional configuration capabilities exist for companies who wish to integrate with other 3rd party data protection engines.SecurDPS helps organizations to meet compliance and data protection requirements and allows them to better manage the risk and minimize the impact of potential data breaches.

Read the full story
---
Tributary Systems' energizes HPE NonStop's Bootcamp with Storage Director!
By Glenn Garrahan, Director of HP Business for Tributary Systems
Tributary Systems, HPE and the NonStop community concluded a very successful HP NonStop Technical Bootcamp on November 16, 2016. Thanks to all for attending and visiting Tributary Systems' booth. The TSI team was impressed by the level of commitment customers have for the NonStop platform, and we are so pleased with the continued product innovations provided by HPE as NonStop enters 2017.
We also want to congratulate HPE NonStop on an outstanding fourth quarter this year, and look forward to future successes with the NonStop X product line and of course the Virtual NonStop.
Tributary has a state-of-the-art and transformational Virtual Tape Library and software defined data backup, replication and DR solutions called Storage Director, Antares, Eclipse and Ignite. These are cost effective solutions that back up and protect your data and help you pass all security and compliance audit related to data backup and protection.
TSI's DR solutions offer so many compelling features, here are just a few:
Storage Director virtualizes and consolidates data backup to a single storage target in any heterogeneous datacenter-
• These products are designed for high availability computing environments and meets or exceeds data backup requirements for speed, capacity, compatibility and reliability
• Storage Director has full tape library management capabilities, allowing not only tape drive but also back-end physical tape library connection
• Storage Director has tape stacking, caching, data management, replication, monitoring and alerting capabilities; it also has the capability to be a transparent pass-through device
• Storage Director provides seamless integration of disk, tape and fully supports HPE StoreOnce, EMC Data Domain and Quantum DXI de-duplication technologies; Storage Director is an officially certified and supported solution by EMC, HPE Storage, and Quantum
• Storage Director utilizes AES 256 bit encryption
• Storage Director supports LZ compression in cache
• The product is non-disruptive to existing backup environments and applications, and enables data migration to Amazon S3, Microsoft Azure and Openstack compatible Clouds
• Supports iSCSI or Fiber Channel attachment to storage devices
• Integrates with all Backup Management Applications, including Commvault, NetBackup, TSM, and Veeam.
• Fully tested with HPE StoreOnce, EMC Data Domain and Quantum DXI de-duplication storage devices
• Storage Director has an intuitive easy to use GUI
Another important capability Storage Director provides is the ability to meet physical tape, de-duplication and remote site replication. This is a fully tested configuration which allows the use of replication features inherent in data backup systems.
Scalable and Expandable
As backup requirements change, so too can TSI's DR solutions. Additional virtual libraries, drives, and tapes are easily added through a web-based GUI. Additional disk cache enclosures can be introduced into the system and throughput performance and higher availability can be achieved through the multi-node architecture. Storage Director will meet the needs of today and protect your investment by meeting a different set of needs tomorrow.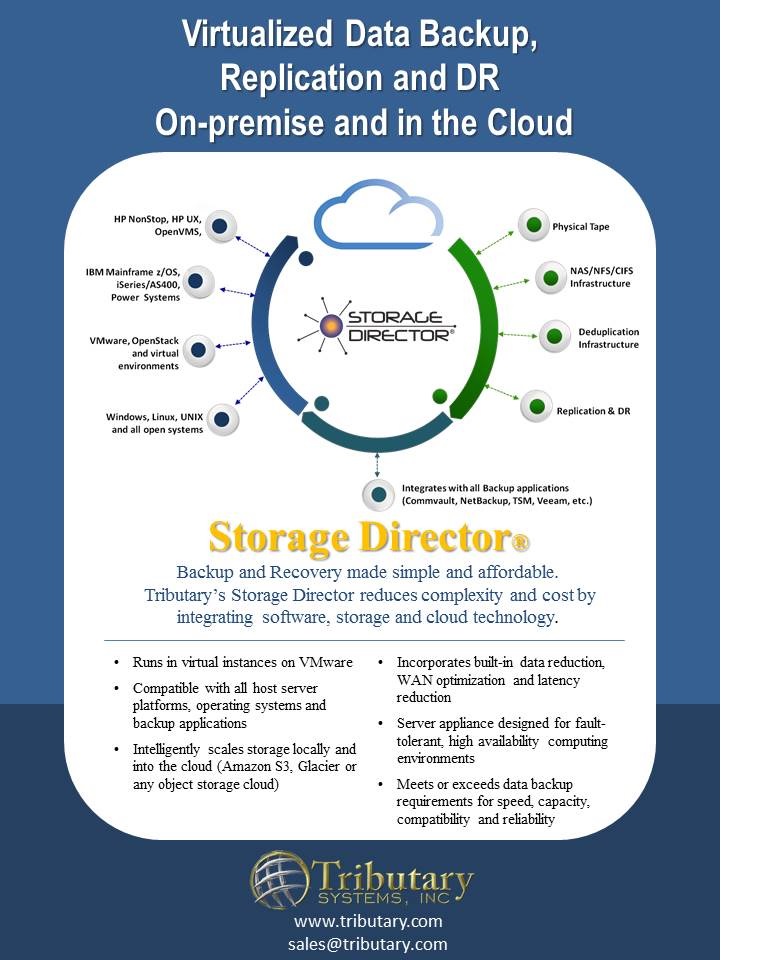 Contact Information www.tributary.com

Tributary Systems, Inc. is a technology solution provider to enterprise computing customers. Tributary develops and sells data protection, backup storage, virtualization, site-to-site replication and disaster recovery solutions. Tributary is an acknowledged global leader in providing backup storage and data protection solutions for fault-tolerant, high availability, enterprise computing environments.

Tributary was founded in 1990 and is a Texas based company with its headquarters, development, integration, and test facilities in Bedford, Texas.

Through its channels and direct sales organization, Tributary has served customers worldwide, predominantly in the banking, financial services, retail, telecom and healthcare industries. Tributary is a HPE business partner and OEM supplier, IBM OEM Partner (iOEM), Solution Reseller (ISR) and Business Partner, Quantum® Value-Added Reseller (VAR), and Oracle® OEM partner.
---
Availability Digest Discusses Amtrak Train Control in the U.S. Northeast Corridor


In the early 1990s, The Sombers Group, a custom software house that built large, real-time mission-critical systems, was awarded a contract by Amtrak to develop a train-control system along the U.S. Northeast Corridor. Sombers was founded in 1968 by Availability Digest Managing Editor Dr. Bill Highleyman. The contract came about because Amtrak, a U.S. nationwide passenger railroad service, ran into challenges with its Tandem-based control systems installed by another company.

"Controlling Amtrak Trains in the Northeast Corridor" is Dr. Bill's account of the work his team undertook with Tandem systems to operate this busy railroad line that runs from Boston, Massachusetts, to Washington, D.C.

In addition to "Controlling Amtrak Trains in the Northeast Corridor," read the following articles in the Availability Digest's November 2016 issue:

Improving Power Availability with Microgrids – Portions of the U.S. electrical grid fail on occasion. At times, that failure is huge – Superstorm Sandy in 2012 left 6 million people without power. As a result, increasing numbers of communities are considering the feasibility of deploying microgrids, local energy networks that can separate from the larger electrical grid when there is a failure.

U.S. Internet Traffic Comes to a Halt – The Availability Digest needs to backpedal from its assertion last month that the Internet cannot be shut down in most developed countries, where Internet access is provided by many Internet Service Providers (ISPs). In mid-October, the Internet was taken down over a large swath of the U.S. due to a massive DDoS attack on Dyn, a major DNS provider.

Facebook Turns Off Entire Data Center to Test Resiliency – This takes guts. To ensure that its services will survive any outage, Facebook periodically will take down an entire data center to ensure that the predicted failover to its other data centers takes place rapidly and correctly.

@availabilitydig – The Twitter Feed of Outages - Our article highlights some of our numerous tweets that were favorited and retweeted in recent days.

The Availability Digest offers one-day and multi-day seminars on High Availability: Concepts and Practices. Seminars are given both onsite and online and are tailored to an organization's specific needs. We also offer technical and marketing writing services for a variety of industries as well as consulting services on risk assessment and system architecture. We ghostwrite for others and have years of experience in writing patent disclosures.

Published monthly, the Digest is free and lives at www.availabilitydigest.com. Please visit our Continuous Availability Forum on LinkedIn. We're at 786 members and counting. Follow us as well on Twitter @availabilitydig.

---
comForte's recap of the NonStop TBC - bright future of NonStop
From start to finish, the NonStop Technical Bootcamp 2016 (NonStop TBC 2016) was jam-packed with interesting topics and relevant sessions - overall, it was well worth attending!
The opening day keynote speakers included Randy Meyer and Andy Bergholz from HPE. But before their presentations, the Connect Worldwide committee presented the "volunteer of the year" award to Michael Rossbach, retiring-CEO of comForte. His efforts with GTUG and his many decades of sponsorship with Connect and past TUG events, led to this wonderful gesture - and Michael certainly looked surprised receiving this award!
Randy Meyer, Vice President & General Manager, Mission Critical Systems at HPE, took the podium and spoke about his department, and how the NonStop sales contributions have helped support the mission critical product line. Randy mentioned that much of this is attributed to customers continuing to upgrade to NonStop X resulting in 'double-digit' growth for NonStop this year.
Read the full story.
---
DATAEXPRESS
All the reports from the NonStop Technical Boot Camp as well as our own experience there showed it to be one of the most interesting and well represented in many years. However, nothing presented there detracted from the need to keep moving files – whether from a Converged System such as we have today with NonStop systems, or from a Hybrid System where NonStop may be just one of the systems. There was agreement reached on one critical factor - there will be more files to move and that they will be bigger …
From a user perspective, there are still many NonStop users relying on scripts and simple utilities to move critical business information and in some cases, those charged with responsibility for ensuring the safe and timely movement of files can be a team. It's time to reconsider the approaches being taken by many enterprises as there are solutions available to fully automate the process no matter whether these enterprises are dependent upon SFTP, IBM Sterling Connect:Direct® (formerly, NDM) or something else that is completely proprietary to the enterprise.
DataExpress represents one such solution and it is been deployed in numerous highly sensitive operations where the failure to move a file comes with penalties. Some of the largest financial institutions in North America today rely on DataExpress where in some cases tens of thousands of files are moved on a daily basis. In this environment, you only want to hear about something that didn't work and DataExpress can provide immediate notification via whatever channel is preferred when such a situation occurs.

When it comes to Hybrid Systems, where combinations of NonStop and Linux are cooperating, this opens new doors for DataExpress. Having both a NonStop and Open Platform solution, the enterprise now has some flexibility as to where to run DataExpress and at Boot Camp, an update was provided on the first performance figures coming from testing DataExpress running on both NonStop and Linux where files were being passed between the two using NSADI (formerly Yuma).

This is a developing story for DataExpress so expect to hear more of this and the advantages that such an option can provide. Look to read about this in other posts and commentaries as 2016 draws to a close but it would be remiss of us not to thank HPE, Connect and the NonStop user community for their support of Boot Camp. As we understand it, there were more than 450 attendees and for a small company like DataExpress, Boot Camp is becoming an important forum for us and our customers.

Contact Info:
1401 Shoal Creek, Suite 250, Highland Village, TX 75077
email: sales@dataexpress.com
Sales: 972-899-3476
Corporate: 972-899-3460

---
Visit the New NuWave.com!




NuWave has a new look!

Check out their new, easier to navigate website to learn more about NonStop middleware solutions, view webinars and resources, and read their blog.
---
BITUG NEWS
Dates for your diary - coming soon:
· The 2016 Little Sig - Thursday 8th December 2016 at Barclays, Canary Wharf
There are less than two weeks until the Little SIG on the 8th December, however registration will be closing at 4pm on Monday the 5th December, so please don't leave it to the last minute as anyone who arrives on the day or doesn't register in time will not be able to get in - no exceptions, sorry.
For the first time the day will be hosted by Barclays in Canary Wharf. You'll be fed, watered and be updated with all the latest NonStop news.
Canary Wharf

Status @ 26th November 2016

Start

Duration

End

Plaza 15/16

8:45

0:15

9:00

Registration & Welcome

9:00

1:45

10:45

XYPRO

Rob Leson

Getting the Most out of XMA and XUA Part I

10:45

0:15

11:00

Coffee

11:00

1:30

12:30

XYPRO

Rob Leson

Getting the Most out of XMA and XUA Part II

12:30

1:00

13:30

Lunch (plus NTI prize-giving fun)

13:30

0:45

14:15

Bank User Session

Neil Barnes

Disaster Recovery

14:15

0:15

14:30

Coffee

14:30

0:45

15:15

comForte

John Bycroft

Tokenisation of payment data in practice – lessons learned

15:15

1:00

16:15

HPE

Iain Liston-Brown

NonStop Roadmap

16:15

0:15

16:30

BITUG AGM

16:30

2:00

18:30

Networking food/drinks (sponsored by XYPRO)
The education session in the morning will help you make the most of the on-box XYGATE security tools. The afternoon will see a Disaster Recover session by a BITUG member bank, a Tokenisation slot by comForte and lots of important news and updates from HPE.
There will be a few prizes given out throughout the day and a networking session with food and drinks provided in the evening - what's not to like?!
If you'd like to attend there is no charge, but you must register in advance via the link on the BITUG website: https://www.bitug.com/little-sig-2016/
Note to all speakers: you must register in advance and an important note to everyone: you must bring photo ID on the day - no ID, no entry!
· The European NonStop Symposium and the BIG SIG rolled into one major event (eBITUG):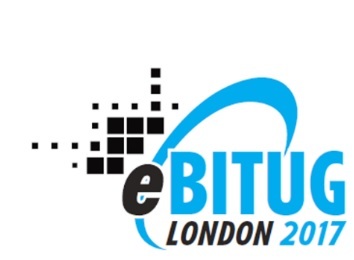 Do Not Miss Out - Mark Your Diary Now
9th and 10th MAY 2017 at the DoubleTree Hotel – Tower Of London
Your BITUG Committee along with fantastic support from our current sponsors: - comForte, CSP, Gravic, NTI, OmniPayments, Xypro, TCM, 4tech, ETI-NET, NuWave, Canam, BrightStrand and Idelji, have been busy planning this event for some time.
Here is a taste of what's to come:
Keynote sessions include Jimmy Treybig, multiple tracks with presentations from HPE, Users and Vendors. A vendor social evening prior to KO and the EBITUG networking evening sponsored by CSP.
Visit www.BITUG.com for the latest news, our current planning is to have registration open early in the New Year with options to book hotel rooms at the same time.
Kevin Poultney
Chairman, BITUG.
BrightStrand International Limited
---
comForte - Events near you
| | | |
| --- | --- | --- |
| EMEA | | |
| BITUG - Little SIG | London, England | Dec 8, 2016 |
| PCI London | London, England | Jan 26, 2017 |
| E-BITUG European NonStop Event | London, England | May 9-10, 2017 |
| USA | | |
| DUST | Scottsdale, AZ | Dec 13, 2016 |
| SUNTUG | Tampa, FL | Mar 17, 2017 |
---
MANAGE NONSTOP SECURITY WITHOUT INSTALLING ANYTHING ON YOUR NONSTOP!
Protect-X: The Future of NonStop Security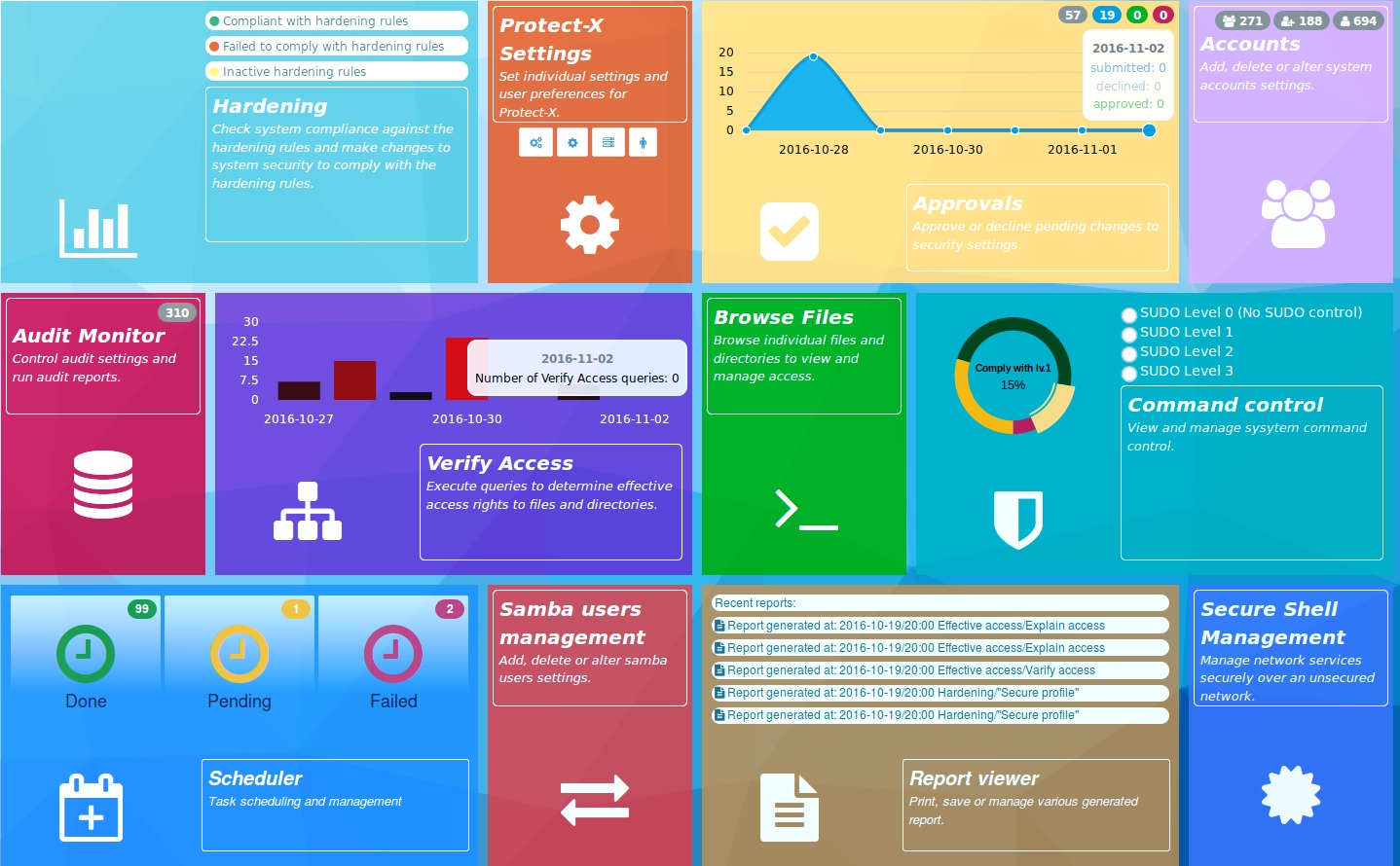 CSP proudly launched its innovative security solution - Protect-X® - at the NonStop Technical Boot Camp in San Jose this month. Now you can manage NonStop security without installing anything on your NonStop system*. Take a free test drive of this amazing new technology on our NonStop test facility without leaving your desk! Just email us here to request your free test drive. Alternatively, you can contact us for a free trial to try it with your own system(s).
Protect-X® simplifies many tasks of NonStop Security including Safeguard Users, Aliases and Groups management; Security Hardening; Compliance; OSS security management and OSS effective Access reporting. Completely browser-based, Protect-X® uses the CSP-Wiki® as a reference guide which contains over 2,000 security hardening recommendations for NonStop systems. Access to the full CSP-Wiki® is completely FREE to any Nonstop end-user. Click HERE to gain access to this incredible resource!
Protect-X® is not only a security manager and it's not only for NonStop! It features full approvals chains for authorizing changes, automated security hardening and many other features including merged audit trail support. Protect-X® provides a revolutionary way to manage Safeguard and OSS security via a mobile-friendly, HTML5 interface. It also supports most Linux and other UNIX security environments and can be used for mixed platform and virtual systems.
Protect-X® Features:
ü Nothing to Install*; runs in any web browser
ü Automatic update feature (user controlled)
ü Work flows & dialogs to manage Safeguard users, aliases, groups and Safeguard globals
ü Provides security hardening recommendations based on CSP-Wiki®
ü Automatic compliance with customizable hardening rule sets.
ü Manages NonStop security from any web browser
ü Contains built-in user roles with authorization controls
ü Handles change control using workflows
ü Has many live widgets and charts displaying system and compliance status
ü Self-hosted web application using HTML5
ü Mobile friendly
ü Provides full user audit and reports
ü Many new features planned for 2017
For complimentary access to CSP-Wiki®, an extensive repository of NonStop security knowledge and best practices, please visit wiki.cspsecurity.com
Regards,
+1 (905) 568-8900
* - Existing CSP customers do not need to install any NonStop software to use Protect-X® in their environment. New users need to install a light footprint Safeguard agent.
---
NonStop Technical Boot Camp 2016

The 2016 NonStop Technical Boot Camp was a huge success! Approximately 450 attendees: Customers/HP/Vendors participated in the 2 ½ day Conference and Pre-conference sessions.
Many thanks to the Exhibiting Partners!
30 Sponsors:
| | |
| --- | --- |
| 4Tech Software | ACI |
| Ascert | BlackWood Systems |
| comForte | CSP |
| ETI-NET | ETINET / Insider Technologies, Ltd |
| Gravic | FSS Technologies |
| HPE Security – Data Security | HPE NED |
| Infrasoft Pty Limited | Idelji |
| Lusis Payments | IR |
| Merlon | Marshall Resources |
| NuWave | Network Technologies |
| QSA Enterprises | OmniPayments |
| Striim | Resource 1 |
| TCM | TANDsoft |
| TIC Software | Third Data |
| XYPRO | Tributary Systems |
Thank you to HPE for their strong presence and high content!
Example Sessions:
APPLICATION DEVELOPMENT

HPE NonStop X application migration overview

Introduction to Python on NonStop

NonStop Development Environment for Eclipse

NonStop Languages and Tools Product Portfolio Technical Update

Towards Modern Architectures

DATABASE

Database compatibility futures

Database Multi-Tenancy

NonStop Database Product Portfolio Technical Update

MANAGEABILITY

HPE vNonStop deployment and manageability

NonStop Console and OSM Update

NonStop Manageability Product Portfolio Technical Update

NonStop Performance Update

MIDDLEWARE

NonStop Middleware Product Portfolio Technical Update

OTHER

HPE NonStop Support Program Options

PROTECT

Don't be Afraid of the Brave New World!

NonStop and PCI compliance

NonStop Security Product Portfolio Technical Update

SOLUTIONS

HPE Shadowbase Synchronous Replication Feature Rollout

Practical Use Cases of Integrating NonStop with REST and Other Web Services

Solutions for IT Problems

The OmniPayments Financial Transaction Switch - High Capacity, Continuous Availability, Immense Scalability: All for 50% Less than Your Current Transaction Processing Costs

TRANSFORM

HPE NonStop X NSADI (NonStop Application Direct Interface) overview

HPE NonStop X technical overview

HPE vNonStop technical overview

Open System Services (OSS) and NonStop OS update

Talk with Your NonStop: Integrating NonStop with Modern Devices

The Partner SIG had several fun networking activities at the Boot Camp:
Sunday Night: Beer Bust Kickoff hosted by XYPRO
Monday Night:
· Individual Vendor dinners
· Group-hosted Vendor reception at the Silicon Valley Capital Club
o Super Moon bonus!
· OmniPayments evening Reception in the Gold Room at the Fairmont
Tuesday Night: Casino Night in the Exhibit Hall!
Wednesday Lunch: Passport for Prizes!
Make plans to attend the 2017 NonStop Technical Boot Camp at our new location: Hyatt Regency San Francisco Airport – November 12-15, 2017!
Kathy Wood
NonStop Partner SIG/Vendor Chair
---
New NonStop Innovations


What's up next for NonStop? NuWave chatted with HPE's Andy Bergholz about how far NonStop has come in the last year and what we can all expect in the future. Learn more over on the NonStop Innovations Blog
---
The Room Filled with Thunder & Lightning when OmniPayments Demonstrated Its Transaction Speed on the NonStop X
Just how fast can payment transactions be processed on the NonStop X? Impressively fast if you're the OmniPayments Financial Transaction Switch. During a presentation at the recent NonStop Boot Camp, OmniPayments staff demonstrated the capability to process 5,000 transactions per second (TPS) with only half of an NSX system in use. The Switch supports up to 10,000 TPS.
In front of a large audience, Jessica Nieves, OmniPayments VP of Client Services, set up the OmniPayments Financial Transaction Switch on one NSX7 server. She configured two CPUs to run the simulator and four CPUs to run the switch. Initially, the OmniPayments Dashboards (OmniDash) indicated all six CPUs at idle. No traffic flowed through the system. Next, the simulators began to generate over 5 million complex transactions. CPU utilization grew as the transactions were processed and reached 4,000 TPS in short order. At this point, the CPUs were less than 50% busy; and the response time averaged 4 milliseconds. Jessica increased the load to 5,000 TPS, but the results were the same. CPU utilization remained at 50%, and system response time remained 4 milliseconds. According to OmniPayments CEO Yash Kapadia, "It may take some basic CPU to get things going, but the configuration was underutilized. So when we threw more transaction volume at the application, no increase in CPU utilization took place."
A thunder and lightning moment thanks to OmniPayments' powerful solution and the blazing speed of the NonStop X environment.
In real production scenarios with OmniPayments customers, the transaction switch has achieved 10,000 TPS. One customer operates 3,000 CPUs in its NonStop-based system, and 10,000 transactions per second is attained regularly.
OmniDash is a digital dashboard that permits a real-time view of transaction flow throughout the system and provides historical data for later analysis. It can be used to determine the drill-down status of every OmniPayments component. OmniDash can run on NonStop or on a separate Linux/MySQL server.
The OmniPayments Financial Transaction Switch is a switching solution for the financial and retail industries. It is deployed on NonStop for the highest availability and offers all the requisite functionality to manage credit/debit-card transactions. It manages multiple devices, hosts application interfaces, and interoperates with third-party products or other systems if required. OmniPayments easily expands to provide additional functionality when needed and supplies complete security functions for every financial transaction handled, including encryption-at-rest and encryption-in-flight. Available 24x7, OmniPayments will survive any single fault, requires no downtime for maintenance or upgrades, and supports a range of disaster-recovery solutions.
OmniPayments can be installed either as a complete, off-the-shelf solution or can be enhanced with customer-requested modifications and features to improve cost-effectiveness, efficiency, and risk mitigation. Our team of 100-plus NonStop specialists are skilled at rapid project turnarounds and meeting deadlines.
50% Less Guarantee - OmniPayments sells its popular NonStop-based financial transaction switch at a price that guarantees you 50% off your current transaction costs. Unlike other switch providers, who base your costs on transaction volume, OmniPayments sells its customers a one-time, perpetual software license. That is what makes the "50%-Less" difference. No volume fees. No transaction fees. No surprises. No penalties for company growth. It's just that simple.
OmniCloudX - OmniPayments also distributes OmniCloudX on NonStop X. OmniCloudX hosts numerous OmniPayments instances at a pay-for-use price so attractive that mid-size retailers and financial organizations now can enjoy the benefits of having their own high-capacity transaction switches. Starts at only $5,000.00 USD per month.
Preauthorization Services - The OmniPayments Preauthorization Engine is used by financial institutions in conjunction with the OmniPayments Financial Transaction Switch or as a seamless interface to other providers' switches via a custom support module (CSM). We call it the Fraud Blocker!
OmniPayments systems in production today process 700 million transactions per month, generated by point-of-sales terminals and over 14,000 ATMs. A single OmniPayments system can support up to 10,000 transactions per second. Multiple OmniPayments systems can cooperate to provide any capacity required by an application. From our seven worldwide locations, we serve as a 24×7 managed services provider for remote production monitoring.
To learn more about OmniPayments, contact Yash Kapadia at +1 408-446-9274 or at yash@omnipayments.com. OmniPayments customers and others interested in our solutions are invited to join the OmniPayments Discussion Group on LinkedIn at http://bit.ly/2bB1AGh. OmniPayments also has formalized its plans for the new OmniPayments Customer Council. OmniPayments customers interested in participating should contact Yash at the number / email address listed above.
---
tcm
It was hard to ignore just how many times references were made to services during the recent NonStop Technical Boot Camp. For a company like HPE, when it comes to it's NonStop products it has been a case of assuming that there were enough people on the ground to support NonStop once it arrives at a company's data center. But this assumption no longer holds true – there just isn't enough people on the ground.
Growth was emphasized a lot at Boot Camp with many references to the double-digit growth NonStop was experiencing. And for the second year in a row! The news of NonStop X has certainly reassured the NonStop community that investments in NonStop were no longer a potential exercise in futility. And the news that there will be a vNonStop shortly and this will allow NonStop to run as a guest of Virtual Machine hypervisors on practically any x86 server only adds to the potential for even greater growth.
Growth too will likely come about as a result of the marketplace becoming more aware of the work being done to ensure NonStop SQL/MX compatibility with Oracle. This is an ongoing project triggered by the requirements of HPE IT as they migrate away from Oracle and onto NonStop SQL/MX. According to presentations made at Boot Camp, there are more than 400,000 licenses for Oracle across enterprises worldwide – imagine capturing just 1% of this marketplace and converting them to NonStop!

And yes, that too will only add to the need for more NonStop professionals to manage those environments. NonStop systems truly do have a healthy future and are one of the bright spots for Mission Critical Systems, an organization within the Enterprise Group where NonStop systems have their home and where NonStop development and product management are grabbing a lot more HPE senior management attention of late.

If this growth in sales of NonStop is maintained for the next three years, then there will be a definite shortfall in skilled resources and even though HPE has invested in making NonStop as transparent as possible to data center operations staff, there are still numerous occasions that call upon the skills of a systems manager. The possibility that NonStop will experience even higher double digit growth might materialize as business becomes more aware of virtual NonStop (vNonStop) where any x86 server farm can add vNonStop systems seemingly at will.
It is the belief of TCM that those NonStop vendors providing managed services offerings which include the staffing of centers of excellence are well positioned to support the growth in NonStop even when it is occurring within the existing installed base – there's simply no time like now to consider leveraging the services of vendors already staffed to handle even the most complex of Hybrid System configurations.

Boot Camp was an eye opener in many ways – the numbers of attendees was up (more than 450 from the information we have received), the imminent arrival of purchasable vNonStop to complement real NonStop Converged Systems, and potentially, the deployment of NonStop on "Heavy Edge" products based on Moonshot cartridges with Xeon processors. It is becoming apparent to all in the NonStop community that there may be no limits as to where NonStop may turn up next! And this is good for the community which in turn is very good for TCM!
Tony Craig
Managing Director
TCM House, NonStop Centre of Excellence,
Saltire Centre, Pentland Park, Glenrothes, Fife, KY6 2AG
www.tcm.uk.com
+44(0)1592 770081
---
Musings on NonStop! - November, '16
The opinions expressed here are solely
those of the now self-employed author
Margo and I have just returned to Boulder, Colorado, having spent all of last week back in the San Francisco bay area where we had attended this year's NonStop Technical Boot Camp. Can't give enough thanks to all those who helped make this event possible nor can I heap enough praise on those from HPE whose direct involvement gave the event tremendous credibility. Again, many thanks to everyone and yes, looking forward to returning for next year's event which I understand will see the location change from the San Jose Fairmont to the San Francisco Fisherman's Wharf Hyatt.

Before commenting any further on Boot Camp I must add how much I am looking forward to the upcoming eBITUG – a combination of BITUG with an annual European event. As it's been noted in the autumn 2016 issue of the BITUG Newsletter, "The last time the UK hosted the European NonStop event was in 2007 in Brighton" and I recall it well. 2007 was the year Margo was on the ITUG Board even as I had wrapped up my term so it was a transitional year. It was also the first occasion where I had stepped out of my role at Insession to begin a new life at GoldenGate.

And it was a time when I was taking my first small steps into the world of social media having just launched the NonStop community blog, Real Time View. If you scroll down the posts of October, 2007, you will find considerable coverage of that earlier event: http://itug-connection.blogspot.com/2007_10_01_archive.html And yes, before you ask me, Margo and I are making plans to attend the upcoming eBITUG event, May 9-10 at the Hilton Double Tree hotel.

This past month too saw the launch of a new online publication, Nonstop Insider. An ambitious undertaking, of course, as nothing happens for free but I have to admit, the format and presentation came out a lot better than I had originally imagined. I covered the launch in my column to The Connection magazine – check out, Back for more … (Nov – Dec 2016) where the theme of the column centered on the development of a media ecosystem every bit as important as product as well as services ecosystems. There's a new web site and an optimized presentation format ideally suited to today's smartphones and tablet so the next time you are standing in line at Starbucks waiting for you Latte, check out http://www.nonstopinsider.com/
Finally, when you consider everything that was discussed at this year's Boot Camp, there is greater understanding developing around the value proposition of Hybrid Systems even as there's more than passing interest in vNonStop and about both of these products / technologies, I am very excited about their prospects within the NonStop community. This too was something that gained considerable attention at Boot Camp and I am anticipating covering this in more detail in future posts and commentaries.
But for now, check out all of the recent posts for more about my observations, opinions and much more:
Real Time View:
And this month I wrote a fourth post as I celebrated the commencement of my tenth year of blogging!
http://itug-connection.blogspot.com/2016/10/more-milestones-this-time-its-400th.html
http://itug-connection.blogspot.com/2016/10/fall-is-time-to-take-in-change-rug.html
http://itug-connection.blogspot.com/2016/10/oh-canada-nonstop-rug-ctug-enjoys.html
LinkedIn blog / Pulse:
https://www.linkedin.com/pulse/ctug-all-wrapped-up-we-back-road-richard-buckle?trk=mp-author-card
https://www.linkedin.com/pulse/new-day-dawns-welcome-nonstop-insider-publication-focused-buckle?trk=mp-author-card
https://www.linkedin.com/pulse/hpe-turns-up-volume-hybrids-nonstop-vendors-following-richard-buckle?trk=mp-author-card
NonStop Insider – a new online publication:
http://www.nonstopinsider.com/editorials/october-editorial/
Striim:
http://www.striim.com/blog/2016/10/business-intelligence-versus-business-analytics-striim-helps-you-get-out-in-front-of-whats-happening-today/
DataExpress:
https://dataexpress.com/2016/10/28/dataexpress-participate-nsadi-workshop-boot-camp-2016/
TCM Solutions:
Have you searched out NonStop?
https://www.linkedin.com/groups/8546566/8546566-6188076475497930754
Welcome to the inaugural issue of NonStop Inside https://www.linkedin.com/groups/8546566/8546566-61964321556781711141
Richard Buckle
Founder and CEO
Pyalla Technologies, LLC


Email: richard@pyalla-technologies.com
Mobile: +1.720.289.5372
---
Find out more about us at
www.tandemworld.net
---