Tandemworld eNewsletter for March 2017
---
Contents
NonStop Webinar Now Available to View
Canam Software Labs, Inc. Brings the Power of Thunder to e-BITUG 2017
NTI Introduces the EVOLUTION Program
---
eBITUG - London May 2017 Register Now
E-BITUG 2017 - Visit ETI-NET & Insider Technologies Limited
Policy Based NonStop Backup to the Cloud? Of course……..
When it comes to securely managing file transfers…....
NonStop Services @eBitug
Use Q/Tos to catalog SQL/MX and OSS backups and PAK backups. Now with catalog replication.
comForte - eBook on Modernizing Applications on the NonStop Platform
The OmniPayments Preauthorization Engine Is Your Safeguard Against Fraudulent Transactions
Spring Events and recaps
XYPRO Technology Corporation Acquires Merlon Software Corporation
comForte - With the Data Tsunami fast approaching, how do CXO adress data security?
Gravic Presents on HPE Shadowbase Synchronous Replication at SunTUG Sunshine Summit
TANDsoft's OPTA2000 Tests Your OSS Applications for the Y2038 Bug
Availability Digest Managing Editor Was the Victim of the Y2038 Bug
ASK
comForte - Events near you
XYPRO looks forward to seeing you at the upcoming shows!
Musings on NonStop! - March, 2017
MRTUG
OTUG
Current Subscribers 15127
---
NonStop Webinar Now Available to View
Did you miss NuWave's last webinar,
"Open Up Your NonStop Using REST Services"?
If so, it is now available to download for free.

This webinar provides a technical overview and some exciting demos to show how NuWave's LightWave products make it easy for NonStop applications to provide and consume REST Web services.
---
Canam Software Labs, Inc. Brings the Power of Thunder to e-BITUG 2017

Visit Canam Software Labs, Inc. at e-BITUG 2017 from May 9th to 10th to experience the power of Thunder for generating program source code for reading and writing JSON and XML messages.

Thunder is the solution of choice for developers and IT architects to process XML and JSON messages in COBOL, C and Java. Using a model-driven development approach, Thunder speeds up the time-to-market for new programs and makes it easier to respond to changes quickly. The Thunder toolset automates the creation of low-level XML/JSON conversion code thus freeing up developers to focus their expertise on the business logic in their programs.

Thunder is now available in three unique solutions.

control for a truly comprehensive code generation solution.

Schedule a one-on-one demo of Thunder at e-BITUG today! Email info@canamsoftware.com or call (289) 719-0800.

______________________________________________________________________________

To start a free 30-day trial of Thunder Lite and experience the power of a model-driven approach to code creation that JSON and XML-enables COBOL, C and Java programs, visit www.jsonthunder.com or http://www.xmlthunder.com.
---
NTI Introduces the EVOLUTION Program
Today NTI introduces revolutionary new technology and services for the Tandem community. For all of you out there who have been trapped on GoldenGate, have suffered under the lack of support, and have waited for over 2 years for Xbox support, this article and announcement is for you.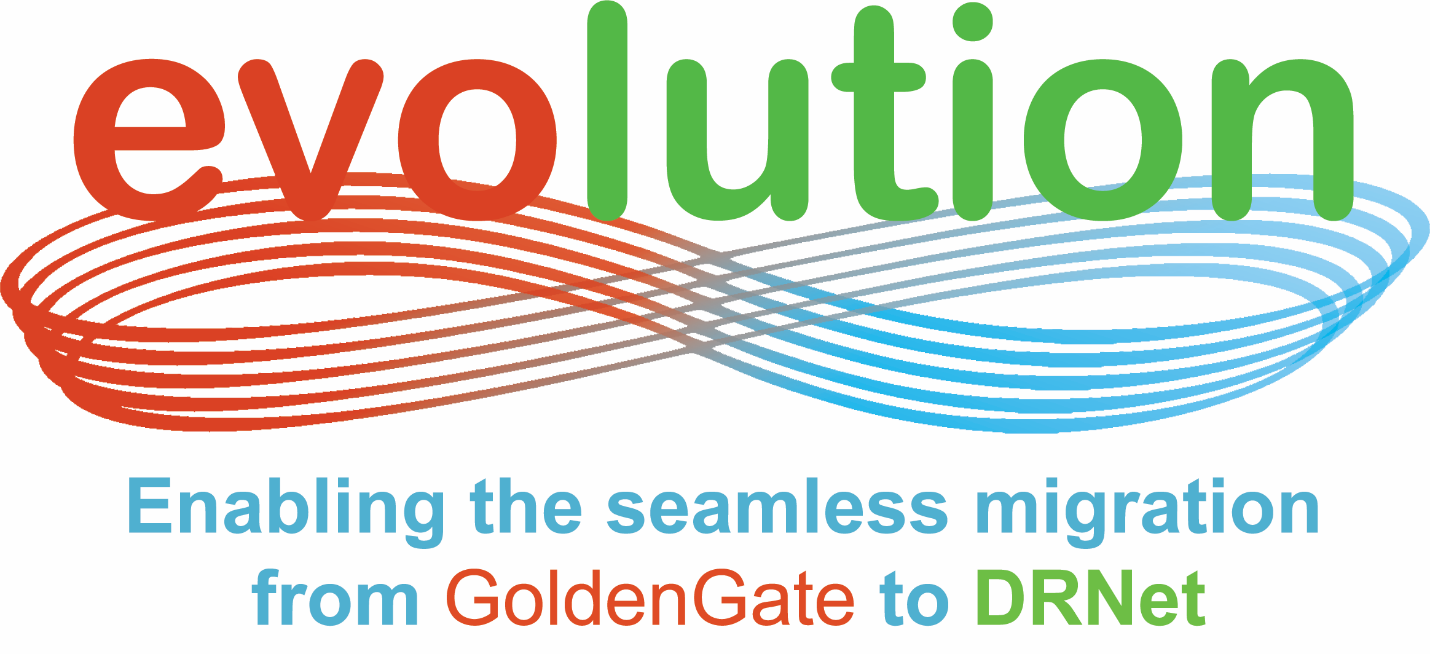 In the beginning there was DRNet®. The first data replication technology of its kind.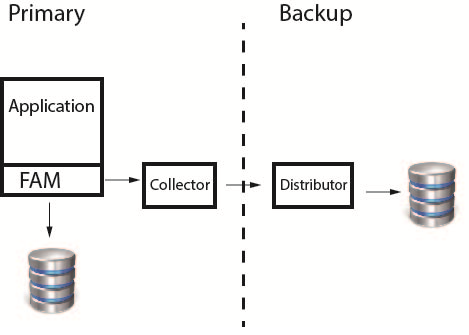 And in 1996 GoldenGate came to market with almost the exact same technology.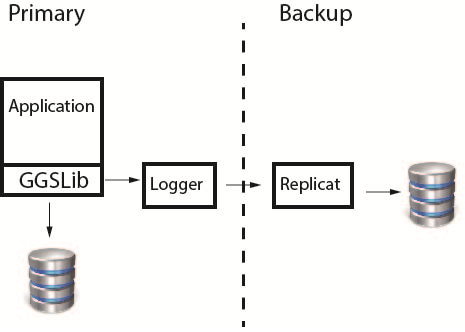 YES We Can
Recent market conditions motivated research into the feasibility of converting GoldenGate systems to DRNet within a strict set of guidelines:
· Absolutely no application downtime
· Absolutely no impact on customer facing transaction performance
· Absolutely No application programming required
· Little to no understanding of the actual Tandem application
· Enable migrations to happen over many months instead of the usual middle of the night big bang approach
· Eliminate most, if not all, risk
And now, as the result of a newer implementation approach for DRNet, these goals can all be met. Introducing the EVOLUTION PROGRAM.
How to Evolve from GoldenGate to DRNet®.
Step 1 – the landscape. Because we can consider GoldenGate to be "just another" Tandem application, we can attach DRNet to GoldenGate without any User Application interference. No outages. No impact. With little to any knowledge of the actual application or the intricacies of GoldenGate required.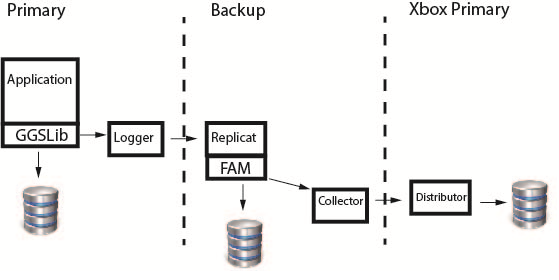 Step 2 – The User Application begins simultaneous processing on the Xbox.

Step 3 – We provide Active/Active replication back to the original application.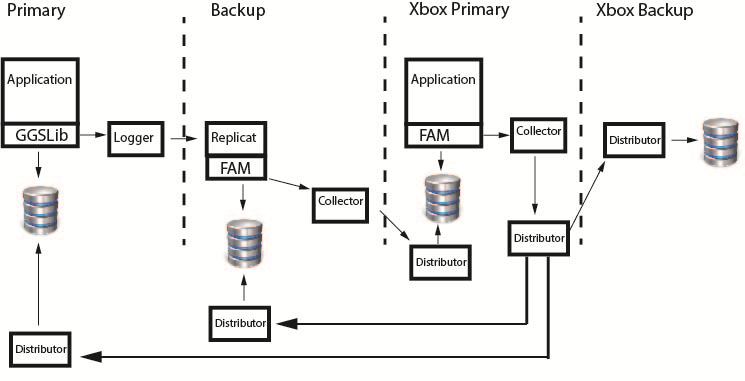 EVOLUTION is a complex task so we combine a number of surround offerings to ensure your success.
Projects begin with our FOCUS in-depth analysis of your existing GoldenGate environment. By understanding what works and what doesn't work, our experts can suggest changes/improvements for your data protection environment. FOCUS provides the project roadmap before the conversion begins.
Next we install the EVOLUTION package. EVOLUTION enables GoldenGate platforms to be converted to DRNet platforms with zero customer facing outages, zero programming, and zero loss of transactions. Installed in about a day, EVOLUTION implements the network fabric for seamless migration with little to no risk.
And because we know how complex it can be to support both your GoldenGate and DRNet environments, we have introduced a unique support offering. LiveLink provides full 7x24x365 End to End Evolution support. LiveLink experts provide full support for both GoldenGate and DRNet platforms, resulting in true project start to completion coverage for any issue that may arise. We have you covered through the entire evolution process.
With a FOCUS roadmap, EVOLUTION installed, and LiveLink working for you, you can concentrate on the intricacies of your business MIGRATION. This is the final step in your evolution experience. Our expert team will assist you with the analysis of your business transactions and the planning for the migration of these transactions over to the new platform, one business function at a time.
BENEFITS
· Upgrades can be configured and online within a matter of days.
· Once installed, the Evolution framework can be active for months and months, mirroring GoldenGate's activities onto the new platforms.
· No knowledge about the intricacies of either the customer application or GoldenGate is required.
· No outages required to switch from GoldenGate to DRNet®.
· The Customer can concentrate on shifting transaction flow from the old platforms to the new platforms.
· When you are ready, you shut down the old platforms and old GoldenGate enabled application.
Contact Evolution@Network-Tech.com for a webcast of this new technology.
---
eBITUG London 2017

The last time the UK hosted a European NonStop (Tandem) event was in 2007, in Brighton. Fast-forward ten years to 9-10th May this year and BITUG will once again be hosting Europe's largest NonStop event. It will be held at the DoubleTree Hilton just behind Trinity House in Tower Hill, London.

We have a fully-packed two day agenda full of presentations from end-users, vendors and HPE as well as Key note from our Special guest - Mr. Jimmy Treybig (the founder Tandem Computers back in 1974). We also have a special evening event planned 'evening at the aqua shard' exclusively sponsored by CSP.

Registration at the special Early Bird price of £150 is still open - but only till the end of the month - so get your registration in quick!



Click Here for the Current Agenda (PDF)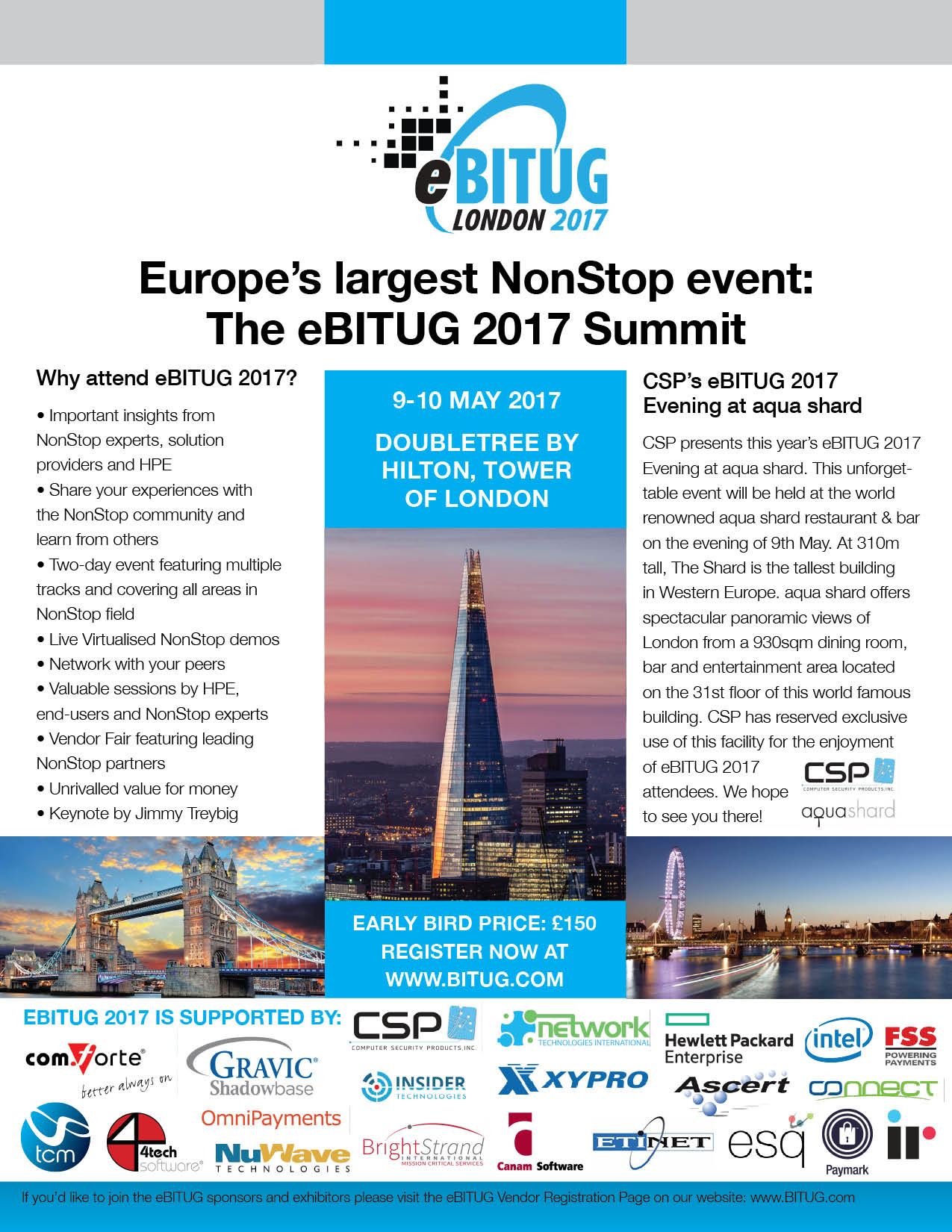 Go To www.bitug.com To Register NOW!!
---
E-BITUG 2017 - Visit ETI-NET & Insider Technologies Limited

https://www.bitug.com/ebitug-2017/

Pay us a visit at the ETI-NET booth where representatives from both companies will be available to discuss with you their class-leading Backup, Contingency and Disaster Recovery Virtual Tape solutions, along with Systems Management, real-time Payments Monitoring, and mainframe class Batch Scheduler products.

ETI-NET is the global leader in the backup of critical data for industries that never stop, developing software that allows HPE NonStop servers to access modern storage technologies. Now in our third decade of operation, ETI-NET enjoys a reputation for delivering leading-edge components to major data-centres, worldwide.

Our recent article in the 'nonstopinsider' newsletter discusses replication, backup and disaster recovery solutions using ETI-NET's BackBox product. See article here:

http://www.nonstopinsider.com/eti-net-now-adds-protection-when-operator-errors-are-encountered./

INSIDER TECHNOLOGIES

is also in its third decade, being a leading developer and provider of Payments Tracking, Monitoring and Scheduling solutions to their blue-chip customer base, including central and leading banks, financial institutions, UK Government, and Military messaging bodies.


"Single Pane of Glass" management products are utilised by our customers for HPE NonStop, Cloud, Windows, Linux, Enterprise, Card Payments, incorporating real-time tracking of diverse payments systems such as RTGS, BASE24, Alaric Authentic, Atlas.

We also design and deliver bespoke solutions in a manner you never thought possible, as witnessed in the capability of capturing and monitoring payments down to their unique token field levels, with associated drill-downs into the transaction detail.
---
Policy Based NonStop Backup to the Cloud? Of course……..

By Glenn Garrahan, Director HPE Business for Tributary Systems

You're a NonStop Operations Professional, managing a NonStop Environment with multiple server types, NonStop X, NB, NS, and who knows, maybe even the vintage S-Series here and there! True to their robust, reliable design, all are humming away running your business critical applications, old and new, without interruption. Fantastic!

But how about the backups? In the early days, the predominate methodology for NonStop data backup was removable physical media, NonStop tape, perhaps even multiple drives in large tape libraries. Then, along came the NonStop Virtual Tape Server, VTS. Emulating a tape drive, VTS employed hard disk drives as the backup storage media. Now, VTS has been obsoleted, and replaced by NonStop VTL, Virtual Tape Library, again with HDD as the backup storage media, but emulating a tape library. While each has its advantages and disadvantages, they share several common traits. Each is a NonStop proprietary product, designed exclusively for use with NonStop servers, and each must be purchased or leased from HPE. Plus, storage capacity upgrades usually mean additional customer floor or rack space will be necessary, and in the case of VTS or VTL, increasing storage capacity means a mechanical upgrade. And none are tiered/policy based or Cloud compatible!

Tiered and Policy based, what's that?

Think of tiered policy-based data backup like this- no one would rent a room in the Four Seasons Hotel to store old magazines, holiday ornaments or Grandma's used furniture! Conversely, no one would be foolish enough to rent a locker at the local bus station to store priceless first state Rembrandt etchings either! A thoughtful individual will determine the appropriate storage location based on the rarity, value, replacement cost and condition of the items being retained. So why should business data be any different? It shouldn't!

With tiered policy-based data management individual pools of data can be retained in an appropriate, cost effective location based on the criticality of the data to the business.

But is Tiered, Policy based data management available for NonStop servers?

It certainly is, with Tributary Systems' Storage Director!
Storage Director connects NATIVELY to all NonStop servers via FC (even vintage S-series) with no middleware or agents or third party software. NonStop servers see Storage Director as a native NonStop device. Storage Director's Operating System is LINUX based, not Windows.
Storage Director can securely vault (using built-in AES 256 bit encryption) NonStop customers' data to any Cloud object storage, public or private, local or remote. This includes Amazon S3 and Azure! No competing product allows this Cloud object storage attachment for NonStop servers!
The fact that Storage Director is policy based allows customers to vault appropriate data to the cloud for a second copy or disaster recovery while sending other, perhaps more essential, data to local disk or tape, all concurrently, all securely, with exceptional replication rates made possible by built-in latency management and WAN optimization algorithms. Again, it's a really simple idea, pool the data and send the pools to the most cost effective storage location!
Tributary's 20-year history with NonStop and the NonStop community means that the Storage Director Appliance is specifically designed for fault-tolerant, high availability computing environments, and meets all NonStop backup requirements. These very same Storage Director appliances can also natively (and concurrently) connect to IBM Power Systems (AS/400, i/OS) and IBM Mainframes (z/OS and z/Linux).
Storage Director can virtually present a legacy tape interface to a NonStop system while actually using more modern tape drives and/or libraries on the back end. Conversely, for those with old tape technology, Storage Director can provide "pass-through" functionality, meaning customers don't have to move data to more modern tape media or purchase new tape drives, an important consideration when archived data is not accessed frequently.
So why not modernize your NonStop Enterprise with Storage Director? Take advantage of Cloud Object Storage, control data storage costs with a tired, policy based approach! Reduce on-site hardware footprint, lease the storage capacity you need now, and seamlessly grow it in the future! Remember, even with the extreme data backup flexibility Storage Director offers, it costs less than competing solutions, and TSI knows NonStop, we've been partners and OEM suppliers for 20 years.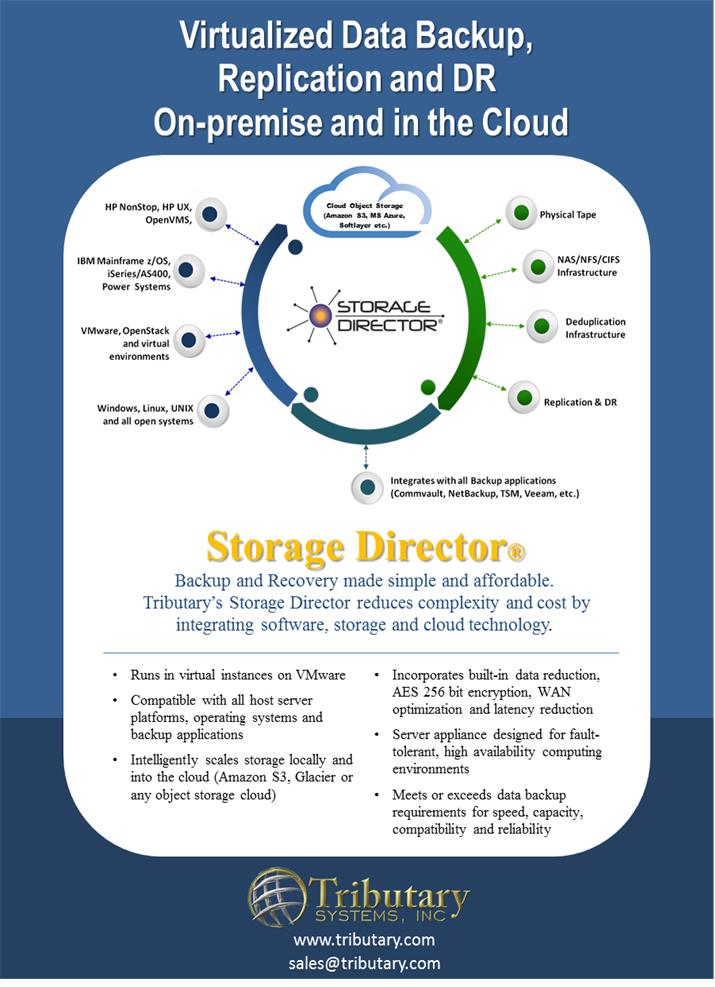 Contact Information

rclyatt@tributary.com or visit our website: www.tributary.com

Tributary Systems, Inc. is a technology solution provider to enterprise computing customers. Tributary develops and sells data protection, backup storage, virtualization, site-to-site replication and disaster recovery solutions. Tributary is an acknowledged global leader in providing backup storage and data protection solutions for fault-tolerant, high availability, enterprise computing environments.

Tributary was founded in 1990 and is a Texas based company with its headquarters, development, integration, and test facilities in Bedford, Texas.

Through its channels and direct sales organization, Tributary has served customers worldwide, predominantly in the banking, financial services, retail, telecom and healthcare industries. Tributary is a HPE business partner and OEM supplier, IBM OEM Partner (iOEM), Solution Reseller (ISR) and Business Partner, Quantum® Value-Added Reseller (VAR), and Oracle® OEM partner.
---
When it comes to securely managing file transfers, no matter the content, you still need it monitored and DataExpress has you covered … ______________________________________________________________________________
We recently published an article in the March issue of the digital publication, NonStop Insider, and if you have as yet not seen it, you can follow this link: DataExpress can just as easily move a file to a program as it can move it to a robot … For DataExpress, having multiple digital media available targeting the NonStop community is proving to be very helpful in making the NonStop community aware of our product offerings but it is also proving to be a great forum for fostering discussions. This month there was one email we received that allowed us to explain in more detail exactly what it means to provide a product to securely manage the transfer of files.

But first, it's not just FIs that move files on a regular basis, nor are they the only organizations that are challenged with securely moving lots of files routinely. And secondly, the files we do move oftentimes vary by type and just as importantly by content. For instance, what if the end point is a Computer Numeric Control (CNC) device (or multiple CNC devices) such as a cutting device, or even a highly sophisticated manufacturing company's robot? The short answer is that we just don't care about either the type of file or what is in the file.

As we explained in that article published in the March issue of NonStop Insider, here at DataExpress we don't care if there is a robot on the end, we will simply get the data out of the NonStop system to where the file is needed and yes, we can then execute programs as required. While the image of FedEx "Package Transportation" holds up, when it comes to how customers configure and rely on DataExpress, well, oftentimes it's just as valid to think "Waste Management." We go around shifting stuff and taking it from one place to another even as we don't care where it came from and don't judge the content and we don't care what happens to it when it's put down where and how we were told to deliver it.
Furthermore, we wrote that as we oversee the movement of the file, there are numerous checks involved such that any attempts at disrupting that movement are immediately detected – there are multiple ways in which DataExpress can protect the information being passed between parties at either end of the transaction. For DataExpress this is an important aspect of the capabilities inherent in the DataExpress product, tracking what is happening each step of the way. This we consider as being very important for companies moving files; we anticipate that there will always be a need to make sure there is no possibility of intercepting the transfer and altering the content.

All of this is familiar territory for our customers, but DataExpress provides something else in addition to the actual management of the file transfer. As was asked in the email referenced earlier, "What is the requirement 'Ability to monitor status of transmission' as I know with DataExpress that they 'manage' file transfers but I don't know whether DataExpress supports any monitoring of the file transfer once it has been kicked off."

The response to this email was as telling as it was swift. "Transfers that are configured in DataExpress - i.e. have Jobs or Schedules defined depending on the platform - are visible to DataExpress. So the product is able to see the incoming or outgoing transfer start, and monitor for successful completion," was the response from DataExpress President, Michelle Marost. "Once completed, DataExpress will take appropriate action, starting the next step of the Job or Schedule, based on pre-determined rules that have been configured. If it does not complete successfully then a notification will be created, either to the logs or via email depending on the actions specified in the configuration of DataExpress."
When you think about what is involved in monitoring of file transfers, there really are two considerations to be made – monitoring the end-to-end process and the systems and processes this entails but just as importantly in today's demanding business climate, there is also monitoring of the overall Service Level Agreement (SLA) goals to make sure whatever requirements the business has established are truly met. For more information about these considerations, take a look at our data sheet available on the DataExpress web site at DXNS Overview.
Here you will read of how DataExpress tracks the progress of each file as it proceeds through the transfer process. On-screen alarms alert the operator in real time and notifications can be sent to enterprise management products or other devices for remote monitoring. But also, you will read of how when DataExpress receives alerts, when critical files' transfer is completed outside a scheduled window, which is essentially a missed SLA goal, DataExpress will allow the file transmissions to complete but will notify data center operations that attention may need to be directed towards examination of system and network properties and priorities.

Yes, when it comes to securely managing and then monitoring of file transfers whatever the type or content, DataExpress has met the needs of some of the largest and most demanding FIs on the planet. If you would like to know more about what DataExpress can do to assist with getting your files to where they need to go call us or drop us an email – we would be only too happy to schedule a call and a demonstration for you at any time.

sales@dataexpress.com | +1.972.899.3476
http://www.dataexpress.com
---
NonStop Services @eBitug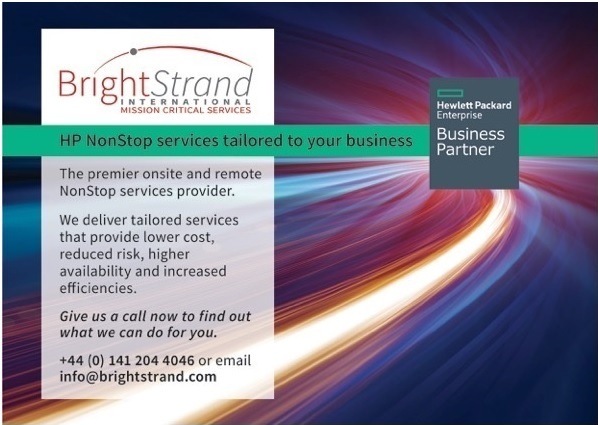 Connect with us at eBITUG
or email us at sales@brightstrand.com
---
Use Q/Tos to catalog SQL/MX and OSS backups and PAK backups. Now with catalog replication.
With the increased use of Nonstop systems with x86 processors, there has been an increased amount of data on OSS and growth of the use of SQL/MX. With that comes the need for a stronger solution for a backup catalog for OSS and SQL/MX. Q/Tos from QSA Enterprises is that solution. Q/Tos automates Backup/Restore2 (BR2) process management, reducing the input to a simple BACKUP or RESTORE command within QTOSCOM. Q/Tos creates the required define, starts BRCOM and monitors/manages all processes associated with BR2. Because Q/Tos has integrated BR2, all files and objects backed up are cataloged for ease of retrieval. This provides the same level of file backup and recovery for OSS as has been available for Guardian.

Restoring OSS and SQL/MX files and objects is a breeze using the Q/Tos GUI. Search the catalog to retrieve the objects, select the ones you want to recover, right-click and select Restore to open the BR2 restore window. There you will be guided by Q/Tos to create the correct syntax. Click the Restore button and Q/Tos takes it from there.

Another function supported by Q/Tos is cataloging backups produced by the PAK program. PAK is a way for users that don't have the need or finances for a virtual solution to perform backups without physical tape. Q/Tos treats these backups the same as any other backup, but instead of tracking tape volumes, Q/Tos tracks the archive file(s) create by the PAK process. Q/Tos formats the PAK command, starts the process and sends it the command. Q/Tos then stores the PAK file archive name in the Q/Tos database, associates it with the backup and catalogs all of the files archived by the PAK process. File retrieval is performed by a simple RESTORE command. Q/Tos knows the backup was created with PAK and where the PAK file(s) is and does what is required to restore the file(s).

Q/Tos now offers catalog replication. A mirror database can be maintained on a different node or a different location on the same node. Q/Tos also remembers what virtual tape device a backup was created on so all backups are available to restore if the virtual server has to be moved to another node.

QSA Enterprises specializes in providing the best results and ease of use in your backups and restores. Along with our media catalog/management software, Q/Tos, we provide these other useful tools.

Q/Restore removes superfluous I/Os from tape restores, thus recovering files in 15 -20% of the time normal restore takes to retrieve files. This is particularly beneficial to users of LTO tape drives. Q/Restore interfaces seamlessly with Q/Tos, TMF and DSM/TC (MEDIACOM).

Q/Sparc is a backup/restore for spooler files. This provides safe storage for spooler jobs so they can be removed from the spooler to recover spooler space. Spooler rebuilds are also simplified by using Q/Sparc.

Q/TDM is the tape drive monitor, a GUI display of all tape drives on a node providing real-time activity and mount requests. Tape drive and Mount commands can also be executed from Q/TDM.

Q/TCO is a point & click interface to MEDIACOM commands. If you use DSM/TC and Mediacom for your catalog needs Q/TCO is worth a look. Not only is an optimized user interface, it extends the functions and security of the DSM/TC environment.

For more information about Q/Tos and our other solutions, visit our web site at WWW.QSA.COM, email us at info@qsa.com or give us a call at 703-771-9447.
---
comForte - eBook on Modernizing Applications on the NonStop Platform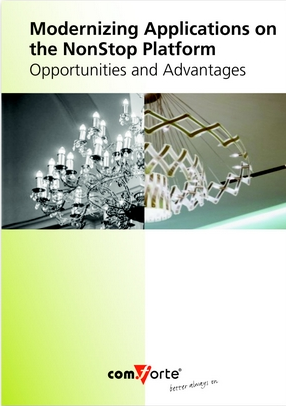 Why should you modernize your proven applications, what are the best strategies to do so and which areas should be addressed when modernizing legacy applications?
Nowadays, new and rapidly evolving enterprise IT platforms, delivery models, and capabilities provide an opportunity to increase users, innovate delivery, and extend the business value of technology across the enterprise. But to do so, IT departments must adapt, which often entails transforming proven applications to take advantage of emerging technologies.
Download the eBook
---
The OmniPayments Preauthorization Engine Is Your Safeguard Against Fraudulent Transactions
Watch out, bad guys! You can't rob the virtual bank vault if you can't get in the digital door. The OmniPayments Preauthorization Engine preauthorizes credit card and debit card transactions by identifying potentially deceptive transactions in real time and rejecting them without having to send the transactions to issuing banks for authorization. Our customers call our Engine the Fraud Blocker.
We stop fraud via a complex set of rules that define each bank's preauthorization parameters. Not only must cards be active and transactions not exceed card limits or account balances, but other restrictions also may apply. Rules change and require continual maintenance. OmniPayments offloads from the banks this time-consuming responsibility via its Transaction Screening Module. The OmniPayments Financial Transaction Switch or that of another provider will route all transactions to the Preauthorization Engine for review. Only afterwards will validated transactions be submitted to issuing banks for final approval.
Modern and easy to manage, the OmniPayments Preauthorization Engine preauthorizes millions of transactions far more effectively than its complex, compute-intensive competitors. We sell it as part of the OmniPayments Financial Transaction Switch or as a seamless interface to other providers' switches via a custom support module (CSM).
The OmniPayments Financial Transaction Switch is a switching solution for the financial and retail industries. It is deployed on NonStop for the highest availability and offers all the requisite functionality to manage credit/debit-card transactions. It manages multiple devices, hosts application interfaces, and interoperates with third-party products or other systems if required. OmniPayments easily expands to provide additional functionality when needed and supplies complete security functions for every financial transaction handled, including encryption-at-rest and encryption-in-flight.
Available 24x7, OmniPayments will survive any single fault, requires no downtime for maintenance or upgrades, and supports a range of disaster-recovery solutions. OmniPayments can be installed either as a complete, off-the-shelf solution or can be enhanced with customer-requested modifications and features to improve cost-effectiveness, efficiency, and risk mitigation. Our team of 100-plus NonStop specialists are skilled at rapid project turnarounds and meeting deadlines.
For our European Union customers, OmniPayments satisfies all GDPR requirements via our secure payments infrastructure. It is flexible and responsive yet protects the personal data of every EU resident. OmniPayments is built for Instant Payments and is ready for PDS2.
OmniPayments systems in production today process 1 billion transactions per month, generated by point-of-sales terminals and over 14,000 ATMs. A single OmniPayments system can support up to 10,000 transactions per second. Multiple OmniPayments systems can cooperate to provide any capacity required by an application. From our seven worldwide locations, we serve as a 24×7 managed services provider for remote production monitoring.
Visit OmniPayments in the Exhibition Hall at eBITUG (9-10 May) in London. OmniPayments is a platinum sponsor of the event and a co-sponsor of the ever-famous Tandem Beer Bust.
Our eBITUG plenary presentation is as follows:
Title: OmniCloudX on NonStop X: Impressive – and Affordable – Together
Abstract: OmniCloudX on NonStop X hosts numerous instances of the OmniPayments Financial Transaction Switch at pay-for-use prices so affordable that mid-size retailers and financial institutions now can operate own their high-capacity transaction switches. The OmniCloudX solution is continuously available with automatic failover to other NonStop X systems. Also supplied are complete security functions for every transaction handled. Join us as we introduce our NonStop X Thunder & Lightning demonstration. It highlights the OmniPayments capability to process 5,000 transactions per second (TPS) with only half of an NSX system in use. The Switch has been proven to support volumes as high as 10,000 TPS.
Commit the photos below to memory. Jessica Nieves, our Vice President of Client Services, and Craig Lawrance, our Vice President, New Business EMEA, will represent OmniPayments and will be co-presenters. jessica@omnipayments.com; craig@omnipayments.com.

To learn more about OmniPayments, contact Yash Kapadia at +1 408-446-9274 or at yash@omnipayments.com. OmniPayments customers and others interested in our solutions are invited to join the OmniPayments Discussion Group on LinkedIn at http://bit.ly/2bB1AGh.
---
Spring Events and Recaps

NuWave has been enjoying a busy year so far at the TUGs and other NonStop events!

You can see what has been going on over on the

News & Events section of their website, and be sure to catch them at other NonStop events this Spring!
---
XYPRO Technology Corporation Acquires Merlon Software Corporation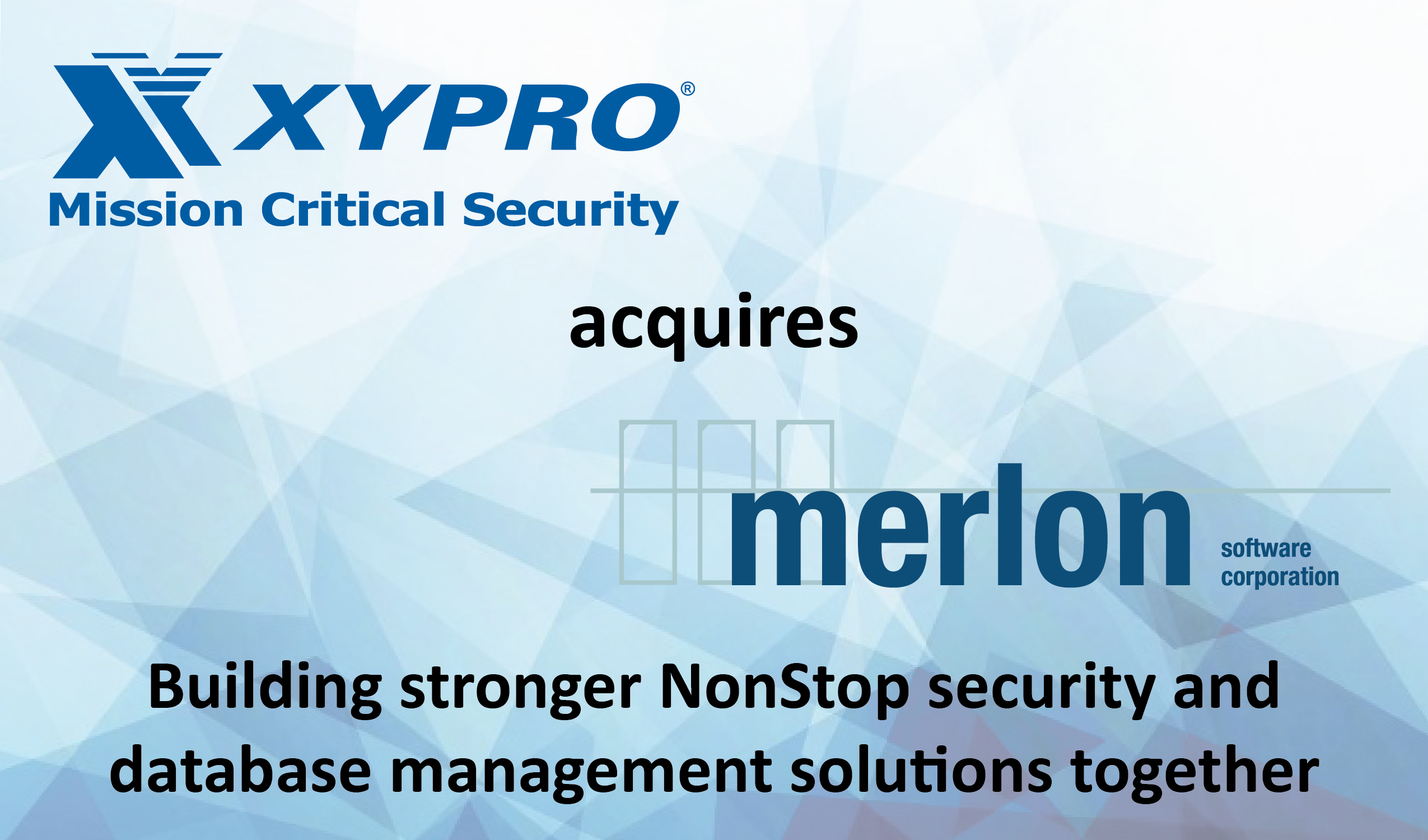 Simi Valley, CA March 21, 2017

Mississauga, ON 21 March, 2017

HPE NonStop™ server environments, today announced that it has completed the acquisition of Merlon Software Corporation, the leading provider of database management software for HPE NonStop™ servers.

In business for over 20 years, Merlon is a Toronto-based company that offers an integrated set of database management tools for HPE NonStop servers, which are fully-integrated, fault-tolerant systems delivering the highest availability, massive scalability and operational efficiency. Many of the world's leading companies in payments, financial services, retail, telecommunications, manufacturing, and healthcare use Merlon software to manage and optimize their HPE NonStop server databases (HPE NonStop SQL and Enscribe).

"Having partnered as the distribution channel for Merlon NonStop Database products for over eight years, this new, integrated company is a natural evolution of that relationship. Merlon products provide companies who rely on NonStop servers for storing and processing vast amounts of data with the means to efficiently administer even the largest, most complex database environments," said XYPRO's Kenneth Scudder, Senior Director of Business Development and Merlon's President post-acquisition.

Merlon customers trust its solutions to manage the mission-critical data in their NonStop SQL and Enscribe databases. Together with XYPRO's NonStop security products, the combined solutions of XYPRO and Merlon provide essential protection and management for mission-critical data.

"Trust is the foundation of any successful relationship, whether business or personal, and our trust in XYPRO has given Merlon confidence in knowing that we will continue to be successful and will grow together as a single organization. The natural fit of our two companies' philosophies, culture and technologies will provide an even greater customer experience for our mutual clients and help deliver a more integrated solution set to manage and protect mission critical data for the HPE NonStop marketplace",

said Rick Pettifer, Director, Merlon Software Corporation

About XYPRO Technology Corporation

About Merlon Corporation

Press Contact

Casey Krasner

XYPRO Technology Corporation

+1 (805) 583-2874

casey.krasner@xypro.com

---
comForte - With the Data Tsunami fast approaching, how do CXO adress data security?
Almost all businesses and organizations are producing more amounts of data than ever before. IBM says, around the world, every day we create 2.5 quintillion bytes of data. (What is big data?) Data comes in many forms – digital devices produce responses and metrics, companies have more and more databases with customer information, employee records, healthcare records, payment data, research data, and more. Even emails, files, and other media containing data are being produced in large volumes. Data is basically generated and gathered from, well, almost anything.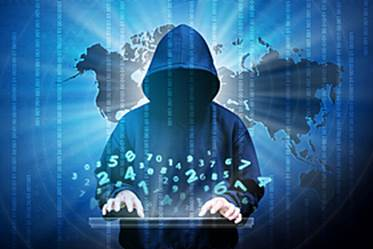 Why is data so important and what do C-Level executives make of data protection?
Read the full story
---
Gravic Presents on HPE Shadowbase Synchronous Replication at SunTUG Sunshine Summit

At last week's SunTUG Sunshine Summit in Tampa, attendees enjoyed our presentation, HPE Shadowbase Synchronous Replication Feature Rollout, announcing HPE Shadowbase Zero Data Loss (ZDL). Data loss as a result of an unplanned outage is a thing of the past with this new release.

We discussed major new HPE Shadowbase features, including:

· The pros and cons of asynchronous vs synchronous replication

· Feature rollout sequence

· Architectural flow

· What to consider when using synchronous replication

Don't be left behind and learn how zero data loss can benefit you! Please contact us if you are interested in discussing this presentation's content or having us present it to you or your colleagues.

To speak with us about your data replication and data integration needs, please visit us at www.ShadowbaseSoftware.com, email us at SBProductManagement@gravic.com, or call us at +1.610.647.6250. Hewlett Packard Enterprise directly sells and supports Shadowbase solutions under the name HPE Shadowbase. For more information, please contact your local HPE account team or visit our website.

Please Visit Gravic at these Upcoming 2017 Events

MRTUG Meeting—Chicago, 2 May

OTUG Meeting—Columbus, OH, 4 May

eBITUG Symposium—London, 9-10 May

NYTUG Meeting—Berkeley Heights, NJ, 25 May

N2TUG Meeting—Dallas, 1 June
---
TANDsoft's OPTA2000 Tests Your OSS Applications for the Y2038 Bug



If you long to return to the simpler life of the early 20th century, your wish is the Unix Millennium Bug's command. Well, almost. At 03:14:07 UTC on Tuesday, January 19, 2038, 32-bit date-time functions that are still in existence – and there will be many – will hit an integer overflow and will run out of counter space. Surprise! From an HPE NonStop perspective, your OSS programs (in-house, vendor, and system provider) with 32-bit date/time calls may freeze or will wrap around to a negative number that will be interpreted as an earlier year (1901).

How do you evaluate your company's risk to Y2038? TANDsoft's OPTA2000 can help. This
virtual clock- and time-zone simulator is the only NonStop solution available for such time-critical simulation. It eliminates the need to change system clocks for time-sensitive testing. OPTA2000 was used successfully in many Y2K testing projects to ensure proper program operation as Midnight, December 31, 1999 passed.

Y2038 is due to a limitation in the representation of time as a signed 32-bit integer. On most 32-bit operating systems, time usually is counted as the number of seconds since 00:00:00 UTC on Thursday, January 1, 1970. This is widely known as Unix time (also POSIX time or Epoch time). Beyond January 19, 2038, the number of seconds will be too large to fit into a signed 32-bit integer. A system or application that relies on a 32-bit internal clock to make measurements will not be able to tell the difference between the real time and date and the year 1901. The impact? We just don't know for certain.

Note: The NonStop Guardian O/S time functions will not be affected by the Y2038 bug because Guardian uses 48-bit, 64-bit, and 128-bit timestamps. OSS timestamps that still use 32-bit integers include Ctime, Difftime, Gmtime, gmtime_r, Localtime, Mktime, Time, and Timegm.

What we do know is that there already have been problems, most notably in applications that must forecast interest rates and payouts for 30-year mortgages, life insurance policies, and many others. In 2014, the popular YouTube video Gangnam Style surpassed YouTube's 32-bit counter limit of 2,147,483,647 views and "broke" the site. YouTube was forced to upgrade quickly to a 64-bit signed integer, which for many is the accepted fix for the Y2038 bug. A major concern is 32-bit embedded programs that rely on precise dates and that cannot be upgraded.


Here's where TANDsoft comes in. Its OPTA2000 virtual clock- and time-zone simulator can be used to time-test the performance of NonStop OSS applications to 2038 and beyond. OPTA2000 provides date/time simulation and time-zone simulation for all HP NonStop applications and data bases. Date and time simulation allows organizations to "time travel" their applications in the future or past to test all date and time-sensitive logic. Time-zone simulation allows applications to operate in any virtual time zone. It is one of TANDsoft most popular products and represents TANDsoft's expertise in interception technology.

OPTA2000 allows existing backup, test, development, and production systems to support worldwide consolidated applications. It is user-friendly, easily installed, cost-effective, and requires no application modifications. Via OPTA2000, a single system can host thousands of applications, each with its own virtual system clock. With regard to data center consolidation, OPTA2000 becomes increasingly valuable by allowing applications to operate in local date and time, independent of the current physical location or time zone of their data centers.

TANDsoft's OPTA2000

● Date and time testing with future time, past time and frozen time

● Time test critical applications - Pensions, Leap Year, Billing Cycles, Policies, Daylight Saving, Future Dates, End of Month/Quarter/Year Transactions

● Time-sensitive applications operate with virtual time zones in consolidated data center

● Applications sitting on a server in one time zone can accurately timestamp local transactions generated outside that time zone

● Applications run in "user" time, not "system" time, without interrupting normal system operation

● No need to ever change the system clock. Multiple virtual system clocks on a single NonStop server

● All Nonstop Guardian and OSS programs, programming languages and data bases (Enscribe, SQL/MP, SQL/MX) are supported

● Accommodates Daylight Saving Time (DST) transition tables

● Requires no application source-code modifications

● Supports in-house, HPE, and major third-party solutions, even those where source code is unavailable

● Available for NonStop X and all other NonStop servers.

In addition to OPTA2000, TANDsoft solutions include FileSync for automatic file synchronization, replication, and data deduplication; Sensitive Data Intercept (SDI) for protecting sensitive data-at-rest in Enscribe, SQL/MP, and SQL/MX databases; the OPTA suite of interception and trace utilities (OPTA-Trace Online Process Tracer and Analyzer, Recycle Bin, Low Pin Optimizer, and EMS Alerts Online Startup and Termination Capture Utility); Stack Monitor, which alerts developers to the impending threat of a stack overflow; Command Stream Replicator, which logs and automatically replicates TMF-audited/unaudited FUP, SQL/MP and SQL/MX DDL structure and other environment changes to target systems; AutoLib, which automatically loads a user library or a DLL for executing processes; the Enscribe-2-SQL and TMF-Audit Toolkits and the Enscribe-2-SQL Data Replicator, all of which offer flexible, affordable alternatives to more expensive conversion products or manual conversion techniques; and E2S-Lite, which permits efficient, low-cost Enscribe modifications without the need to change a program's source code.

For information about TANDsoft solutions, contact Jack Di Giacomo at +1 (514) 695-2234. Free trials are available. www.tandsoft.com.


---
Availability Digest Managing Editor Was the Victim of the Y2038 Bug

Back in 1998, when dinosaurs roamed the earth, Bill Highleyman's Microsoft Exchange email was incapacitated for two weeks by the Unix Millennium Bug. Why two weeks? It took that long to figure out that the crash of his MAPI spooler was due to the system date on Bill's computer being inadvertently re-set during a battery outage to 2099, far later than the January 19, 2038 "end of all things" for Unix 32-bit operating systems.

"Future Dates Spell Problems for IT" discusses the urgency that companies should be feeling when considering solutions for Y2038 as well as for the Y2042 bug. Y2042 is a result of the limitation in the representation of time on IBM mainframes running z/OS. Already, businesses that deal with exact calculations for the likes of 30-year mortgages and life insurance policies have been forced to upgrade their 32-bit programs to 64-bit signed integers.

In addition to "Future Dates Spell Problems for IT," read the following articles in the Availability Digest's March 2017 issue:

Airline Outages Continue to Ground Passengers – The airline industry still limps along on a core of old technology. Airline systems were developed decades ago when flights were fewer and passenger options simpler. Now those systems must operate around the clock. System faults will continue to occur. But what airlines must do is to invest in redundant backup systems that can fail over quickly when a primary system fails. Sadly, that investment so far has been lacking.

Amazon S3 Storage Taken Down by Fat Finger – Here we go again! Amazon claims eleven 9s availability when running redundant copies in multiple regions. Its S3 storage capability has been incredibly reliable. But on 28 February, the human capacity to screw up reared its ugly head in the form of a fat-finger error that downed numerous servers and dozens of major websites, including Apple. As we have often said in the Digest, "humans need to be redundant, too!"

The High-Availability Design Spectrum – Part 4 – In recent Digest issues, we focused on the first nineteen of 23 areas that Dr. Terry Critchley lists as having an impact on the availability of IT business services. In the final Part 4, Dr. Critchley discusses the next four areas. All can be found in his book, High Availability IT Services, now available for rent or purchase on Amazon's Kindle.

@availabilitydig – The Twitter Feed of Outages - Our article highlights some of our numerous tweets that were favorited and retweeted in recent days.

The Availability Digest offers one-day and multi-day seminars on High Availability: Concepts and Practices. Seminars are given both onsite and online and are tailored to an organization's specific needs. Popular seminars are devoted to achieving fast failover, the impact of redundancy on availability, basic availability concepts, and eliminating planned downtime.

In addition, the Digest provides a variety of technical writing, consulting, marketing, and seminar services. For instance, many articles that you see in publications like The Connection were ghostwritten by us for individuals too busy to write themselves. We also create white papers, case studies, technical manuals and specifications, RFPs, presentation slides, web content, press releases, advertisements, and so on.

Consider us as well for the following:

• Patent Disclosures – Dr. Bill Highleyman is the holder of a dozen-plus patents and will be happy to help you with your applications.

• Book Writing – As the author of "Performance Analysis of Transaction Processing Systems" and a co-author of the three-part series "Breaking the Availability Barrier," Dr. Bill understands the effort it takes to produce a manuscript.

• Consulting – We specialize in system architectures and risk analyses that help our customers provide the appropriate uptime, performance, and data protection for individual applications.

Published monthly, the Digest is free and lives at www.availabilitydigest.com. Please visit our Continuous Availability Forum on LinkedIn. We're at 790 members and counting. Follow us as well on Twitter @availabilitydig.

---
Ask TandemWorld
We look forward to meeting you at EBITUG in London, for more information and to register click here
Got a question about NonStop ? ASK Tandemworld
Keep up with us on Twitter @tandemworld
---
comForte - Events near you
Meet the comForte team on the following NonStop events
| | |
| --- | --- |
| Events | Date &Location |
| ChileTUG | April 25 - Santiago de Chile, Chile |
| GTUG national | April 26-27, 2017 - Hannover, Germany |
| MRTUG | May 2, 2017 - Chicago, IL, USA |
| OTUG | May 4, 2017 - Columbus, OH, USA |
| E-BITUG | May 9-10, 2017 - London, England |
| N2TUG | June 1st, 2017 - Grapevine, TX, USA |
| ATUG | September 20, 2017 - Atlanta, GA, USA |
| Technical Boot Camp | November 12-15, 2017 - San Jose, CA, USA |
---
XYPRO looks forward
to seeing you at the upcoming shows!
Western Regional Collegiate Cyber Defense Competition 2017
March 24, 2017 March 26, 2017 Cal Poly Pomona University, CA
No Confirmed Date
June 1, 2017 Grapevine, Texas
May 9, 2017 May 10, 2017 DoubleTree by Hilton, Tower Hill, London
ACI User Group Exchange – 2017
June 26, 2017 June 29, 2017 JW Marriott Desert Ridge Resort and Spa in Phoenix, Arizona, U.S
October 11, 2017 October 12, 2017HPE Canada Headquarters 5150 Spectrum Way, Mississauga
NonStop Technical Boot Camp – 2017
November 13, 2017 November 15, 2017 San Jose, Ca.
---
Musings on NonStop!
March, 2017
The opinions expressed here are solely
those of the now self-employed author
My Musings on NonStop! commentary published each month in Tandemworld is a constant reminder not only to the readership of the Tandemworld eNwesletter but also to myself. Each month I try to deliver on the tacit agreement reached with NonStop management back in 2007 to produce "more ink on NonStop!" After publishing my first post to the NonStop community blog, Real Time View, in August, 2007 it was only a matter of months before I published my first article to Tandemworld in January, 2008.
The roots of the Real Time View blog lie in an exchange I had with the ITUG Board during a board meeting in Chicago. For a couple of years I had been writing a column for The Connection magazine simply called Real Time View and at the ITUG Board's behest, I turned this column into a blog. Today, you will find the column Back for more … a regular feature of the back page of The Connection even as the blog Real Time View has flourished with more than 400 posts published with half a million words "inked on NonStop."

In that first commentary published in Tandemworld, I wrote that I had been regularly reading Tandemworld for many years. I am not sure exactly when it first appeared, but I have been reading Tandemworld ever since I was made aware of its existence. I am a firm believer in social networks, and in the technology that encourages a community to share information. And nothing has changed in all those years – very few members of the NonStop community would be unaware that I blog for a living nor would they be unaware of the number of digital as well as physical publications that now carry my articles posts and commentaries.

For all of us living in the northern hemisphere, spring has arrived and evidence of the change of season is abundantly clear, with the first fresh leaves and buds appearing on trees almost overnight. And it is a really good reminder that for all of us in the NonStop community, NonStop is undergoing its own spring rebirth. NonStop X systems, Virtualized NonStop, NS SQL as a Service (DBaaS)… who could have imagined only a short time ago that so much change will be coming from the HPE NonStop development team. But it has happened and it is all becoming available. Which is the long way around for me to say I see no lessening of material suitable for coverage in stories yet to be written! So expect to see even more ink on NonStop in the near future.
In the meantime, if you did happen to miss reading some of the articles posts and commentaries this February – March period, then check out what follows here:

Real Time View:

Three new wishes for NonStop that address the next three years!
http://itug-connection.blogspot.com/2017/02/three-new-wishes-for-nonstop-that.html
For HPE NonStop users, ATMIA US Conference and a walk down memory lane …
http://itug-connection.blogspot.com/2017/02/for-hpe-nonstop-users-atmia-us.html
Clouds in my coffee? Support for IoT will take us into clouds!
http://itug-connection.blogspot.com/2017/03/clouds-in-my-coffee-support-for-iot.html
LinkedIn blog / Pulse:


ATMIA US Conference – plenty of familiar faces!
https://www.linkedin.com/pulse/atmia-us-conference-plenty-familiar-faces-richard-buckle
If you can't see it – is it really there? The evolving world of Virtualized NonStop!
https://www.linkedin.com/pulse/you-cant-see-really-evolving-world-virtualized-nonstop-richard-buckle
This may be past tense now with the event already wrapped up, but going into the week, this post to the Pulse blog proved popular …
For the NonStop vendor community, this week all roads lead to Palo Alto ...
https://www.linkedin.com/post/edit/nonstop-vendor-community-week-all-roads-lead-palo-alto-richard-buckle
NonStop Insider:
Issue #6 – March, 2017
http://www.nonstopinsider.com/editorials/march-editorial/
To read even more of my articles, posts and commentaries, then follow this link Read More …
Cheers,
Richard Buckle
Founder and CEO
Pyalla Technologies, LLC

Email: richard@pyalla-technologies.com
Mobile: +1.720.289.5372
---
MRTUG

The Midwest Region Tandem User Group chapter cordially invites you to the 2017 MRTUG chapter meeting to be held on May 2, 2017 at the Resource 1 facility in Oak Brook, IL.

A detailed agenda and event registration is online at

http://bit.ly/2MRTUG17. Please take a moment to register today. There is no cost to attend.
---
OTUG

The Ohio Tandem User Group chapter cordially invites you to the 2017 OTUG chapter meeting to be held on May 4, 2017 at the JP Morgan Chase facility in Columbus, Ohio.

A detailed agenda and event registration is online at

http://bit.ly/OTUG17. Please take a moment to register today. There is no cost to attend.
---
Find out more about us at
www.tandemworld.net
---