Tandemworld eNewsletter for March 2015
---
Contents
XML Thunder in Action
Today I woke up in a new century and wondered
Predicting the future has never been easy but when it comes to NonStop there are trends that shouldn't be ignored!
Musings on NonStop! - March, '15
SunTUG Presentation Now Available
XYPRO - SunTUG 2015 - Much Ado about Data Security
Register for the GTUG "PanEuropean NonStop HotSpot 2015" - April 27-29, 2014 in Munich, Germany
Gravic Publishes New Case Study: Vodacom's One Year Recovery
The Shelf is for the Elf, Not Security
comForte and Insider Technologies team up to further extend their leading product solution offerings for HP Nonstop customers
NonStop Innovations Update
XYPRO looks forward to seeing you throughout 2015
comForte's Limited Edition 'HP NonStop for Dummies' Book!
Securing Data and Accelerated Applications
comForte at events near you in 2015
NonStop Advanced Technical Boot Camp
"OSS Security - what you need to know"
Ban Bottlenecks® - Continuous Improvement
Availability Digest Discusses Lessons to be Learned from the Hack of 80 Million Unencrypted Anthem Records
Enscribe-2-SQL Data Replicator is a Supplement to TANDsoft's Enscribe-2-SQL Migration Toolkit
What's Transaction-Based Pricing Costing You?
It is the Unbanked Customer's Turn to Get the NonStop X Treatment via the OmniCloudX Payment Services Hub
Celebrating 15 Years!
Current Subscribers 15023
---
XML Thunder in Action
When a large, highly regarded financial institution was looking to add value for its client base, they decided to offer a real-time reporting system for improved visibility on financial accounts. In order to accomplish this, they would need to XML-enable their HP NonStop systems to process the SWIFTNET XML Cash Reporting messages. For that, they turned to Canam Software Labs and XML Thunder™.
And, the results were undeniable: enhanced functionality for improved value for their client base. This one new offering served as a key differentiator for the financial institution to help them stand out from their competition, thus solidifying their position in the marketplace.
Backstory:
To stay competitive in the current and ever-changing landscape of the financial industry, a large, international bank wanted to upgrade the features they offer their account holders. Specifically, they wanted to take advantage of SWIFTNet's Cash Reporting solution to allow clients to monitor their payment transactions. To do this, they would need to XML-enable their NonStop systems.
Obstacles:
The bank was running COBOL applications on the HP NonStop platform. Interfacing with SWIFTNet meant that the applications would need to be modernized to work with XML, which would would require sophisticated string manipulation routines for parsing and creating XML messages.
They had three options to implement the change:
· Handwrite the code to validate, parse and create the XML messages required by SWIFTNet, which is time consuming with a very high risk of error. Ongoing maintenance and responding to changes would also be a challenge.
· Pre-process the XML messages with a generic parser, which would be faster than handwriting code, but would still require a significant time investment while increasing complexity. It also did not address the ongoing maintenance concerns.
· Employ XML Thunder for NonStop, the industry-leading solution for modernizing legacy applications for XML.
Rather than invest months and possibly years into manually writing all of the code required to XML-enable their applications, they decided to source a third party technology. After evaluating the marketplace, they turned to Canam Software Labs and XML Thunder.
XML Thunder offered them the flexibility to implement SWIFTNet's Reporting Solution to meet their client base demand, ensuring that accounts would remain in this financial institution's control.
Benefit to the business:
· Afforded the bank an opportunity to expand their services by offering features that would differentiate them from the competition.
· Delivered a new reporting feature that provided a greater level of transparency for clients to monitor their payment transactions.
· Provided a clearer view of all transactions and their status, which offered more profitable means to the clients to reinvest that money in the bank.
How it worked
Starting from purely text-based messages, XML Thunder integrated XML standards into the bank's system. This new XML-based technology allowed for faster and more flexible ways to make additional changes to the cash reporting system. And it allowed the financial giant to remain on its HP NonStop platform on HP hardware without disrupting their normal flow of business.
A sizable project with international implications took a mere seven months – with the XML-enabling work being a small portion of the effort. Had the bank decided to develop the XML processing logic themselves, the effort would have taken months (possibly years) longer to complete.
For more information about XML Thunder and how it can help modernize legacy programs, visit www.XMLThunder.com.
---
Today I woke up in a new century and wondered
Just the other day I was working on a support agreement for one of our customers and found myself typing in 2020 for the date. That shocked me that we would be talking about a support commitment out into 2020. Just when did it get to be so far into this century? When did it get to be 2015? Wasn't it just a short time ago that we were all worried about Y2K?
……….And that brings me to a story I want to share with you today. It's a story that has its beginning in the last century but will continue long into this century.
Take a trip with me for the next couple of minutes. Fly with me to Dublin Ireland. From Dublin we will take a bus 3 hours west to Galway. In Galway we will rent a car and drive another 30 minutes west to the village of Oughterard. Just 20 minutes further we finally arrive at Derrybeg. It's just 210 acres of land with pasture, water, a bog, and a mountain, but this is the place Michael Nee calls home.
Imagine a young man, just 25 years old, sitting in a small boat on the shores of Lough Corrib, the largest lake in the Republic of Ireland. He has lived and worked in the US but this land keeps bringing him home. He has worked on incredibly technical OLTP projects for ACI, but he doesn't want to work for a large company. He wants to be out on his own.
In this boat, on this lake, on this day he has a brilliant idea and wonders if the technology is possible to build his dream. It would be a few more years before it was officially called DRNet, but this was the time and place where the idea for this amazing technology was born.
Today what we do seems so simple when I present it, but look under the covers and you find 25+ years of technical innovation. You find hundreds of thousands of lines of code intercepting and synchronizing IOs. Look beyond the code and you find a team of incredible engineers dedicated to keeping the world's most demanding transactions online and in sync.
What began with a man in a boat on a lake wondering where the tides will take him has evolved into a large and loyal install base generating millions of transactions and billions of IOs each year. Each IO is critical and has to be perfectly synchronized with the backup database. It's this backup database that ensures the survival of the business in case of a disaster.
Michael Nee is Founder and CEO of Network Technologies International. This is who we are and where we came from.
DRNet® is world class NonStop Data Replication technology.
· Real-time Active/Active Data Replication
· Real-time Tandem to OPEN Data Replication
· Real-time File Synchronization
· Refreshingly Real-Time Support from Real Engineers
+1 (402) 968 3674
---
Predicting the future has never been easy but when it comes to NonStop there are trends that shouldn't be ignored!
The general elevation of hubs shouldn't be a surprise to anyone within IT. Functionally very similar to the airport hubs that dominate the airline industry, their advantages, indeed necessity, has become obvious to many, particularly in the finance industry. Gartner wrote of the elevation of hubs or, to be more precise, the payments hub in papers first published in 2008.

However, in a subsequent paper published in 2009, What's in a Payment Services Hub: Building the Next Generation of Banks' Payment Architecture, Gartner refined the term yet again, as it introduced the payments service hub. One publication providing commentary about the Gartner report remarked how "Payment service hubs (PSHs), however, could help banks overcome the traditional silos separating payments solutions and promote efficiency, the Stamford, Conn.-based research and advisory firm says.

The Payments Services Hub idea has already resonated with HP and even with NonStop solutions vendors and according to HP NonStop solutions architects, they pretty much have the 'future' system Gartner is discussing available today. There is now a growing sense that they may have to add some new payment options but with Gartner stressing not implementing the Payment Services Hub as a big bang, but bringing it up in pieces, may play nicely with what HP is now proposing for NonStop X and Hybrids.

DataExpress sees considerable value in the concept of a payments services hub as it has the potential for simplifying the task of securely transferring files. DataExpress product is a payments service in every sense, "managing the secure transfer of files between sites whether inter or intra company is our core strength and we are sure there will be more than one payments solutions vendor embracing this technology," said DataExpress CEO, Billy Whittington.

"Nothing is ever guaranteed and supporting a hub model as described by Gartner has its risks, but bringing relevant data together in the hub and then moving it to wherever it needs to go does come with added security benefits … All we can do here at DataExpress is to make sure any request we receive to support such payments services hub is addressed to the benefit of our customers and trendy or otherwise, this will always be something we pursue – customer's requests are what has led to our continued success here at DataExpress."
For the complete story, read the latest blog posting to DataExpress: Predicting the future …




Contact Info:
1401 Shoal Creek, Suite 250, Highland Village, TX 75077
email: sales@dataexpress.com
Sales: 972-899-3476
Corporate: 972-899-3460
---
Musings on NonStop!
March, '15
The opinions expressed here are solely
those of the now self-employed author
There's no denying the marketing prowess of Apple – introducing the Apple Watch even as America went on to daylight savings under the banner of Spring Forward. Cool. But then again, would we expect anything less from the marketing folks at Apple? Will I be rushing out to buy an Apple watch? Not right now, and maybe it will take a while –watches are still an item of jewelry and the technology of the more complicated watches holds a fascination for me – but with my next iPhone purchase and getting on to Apple Pay, then yes, I may reconsider this opportunity.

Shortly, we will see the launch of the NonStop X family of systems – as I write this it's only a matter of weeks now before all the details spill out across the community. Given that there's a user event being held in Chicago at the end of the month I will be making the drive up just to hear firsthand what the marketing folks have put together. It would be foolish of me to miss such an opportunity, and yet, expectations are high that with the launch of NonStop X there is a renewed, indeed elevated, belief that new solutions together with new customers will be wooed in a positive fashion – yes, everyone I have talked to believes there's a real chance to see growth return to the NonStop community.

This has been a theme of mine of late and is reflected in recent posts to numerous blog sites. In the latest post to the NonStop community blog, Real Time View I attempted to ride this wave of expectation under the banner of Can you believe it? "Pragmatism trumps spectacle"! In a post that pays homage to Apple marketing even as it congratulates the steadfast pragmatism of NonStop development as it stays true to its roots in remaining a cut above everyone else when it comes to availability, I couldn't help but quote HP Master Technologist, Justin Simonds, about this degree of pragmatism.
When it comes to NonStop systems, said Simonds, everyone involved knows of the "very clear mission – to build a computer that won't fail. All our development is in sync with the mission and every developer hardware and software has to answer the question 'what happens when this fails?' Not if, but when." Yes, all those years ago, Simonds notes, "Tandem was the first to have no single point of failure. That has been copied. Tandem was the first to have online repair. That has been copied. But NonStop after 40 years is still rated by IDC as an Availability Level 4 (AL4), a full level higher than any clustered system. NonStop still has the lead but many systems are catching up. That's why I am very happy that Wendy is relooking at Indestructible, Scalable Computing."

If as yet you haven't read this post then it is well worth checking out. There are additional comments from Simonds just as I have inserted other commentaries by Simonds into other posts, and this should surprise few within the NonStop community. Attending a number of industry and association events this past month saw me running into Simonds and I took advantage of these chance meetings to pick his brain on a number of topics. You will likely see his name come up in other posts, including ATMmarketplace.com where I routinely post. Having access to HP NonStop folk' working in real customer situations is a godsend for writers like me and I jump at every opportunity to raise issues and ask questions, and always I find their engagement extremely informative.

The launch of NonStop X may only be a matter of days away but what do we really know? Certainly, it's obvious that in switching to Xeon x86 chips and replacing ServerNet with InfiniBand not only will NonStop close the book on its journey to full commoditization but will pick up gobs of speed along the way. While it's not my place to speculate about just how much faster the initial member of the NonStop X family will be, as I too will be awaiting the official announcements, what I can state with confidence is that they will be able to handle higher volumes of transaction traffic than we have seen from any other previous generation of NonStop systems.

But is this enough? Is commoditization, openness and speed all that is needed by customers today? History has taught us that even when systems have provided blinding speed, users need a lot more. To this end, I have my fingers crossed that the pool of solutions vendors increases even as integration capabilities are improved. I would like to see the operational costs trimmed even further – NonStop today remains one of the least resource-intensive platforms when headcounts are involved. Hearing about customers operating sophisticated NonStop systems with what my IBM colleagues would call a skeleton crew has become all too commonplace and that is an oft-overlooked benefit from running NonStop.
But again, is this all really enough? For NonStop X systems to truly carve out a presence in the data centers of the Global 1000, it has to be capable of being seamlessly inserted into a heterogeneous mix of systems and exert an influence over the total data center that lifts it above the expected operational properties of what was being experienced before the arrival of the NonStop X system. Sounds straight-forward, but that's where the real magic lies and it's not purely technology that is involved, but rather the messages; the marketing; the commitment. Unwavering and indeed unquestionable support from everyone in the HP organization involved in selling to the enterprise – and I believe we are close to achieving that goal.

NonStop has to be perceived as being cool – it's a message I regularly revisit in my commentaries and posts. Apple is the master and I am not expecting HP to achieve Apple-like marketing status overnight, but why can't NonStop become the Apple of the datacenter? Pragmatism provides a solid foundation for a product with forty plus years in the marketplace but I have my fingers crossed that HP's transition from financing just corporate marketing / branding to where individual products continues and indeed, dare I add, picks up steam. Not a single HP customer should be unaware of NonStop by the time HP Discover 2015 kicks-off in Las Vegas in June. I am sure Intel would love the additional promotional value that would come their way from such an effort.

NonStop has a really knowledgeable ecosystem of partners and this simply cannot be ignored – almost everywhere you turn to, from monitoring to replication to security, there is choice. Solutions vendors? When it comes to Finance and Telco, the markets are well served but again, we need a lot more particularly in healthcare, transportation and manufacturing / distribution. There are isolated successes in place around the world – we just need a couple more. Is it all enough, though? No, unfortunately. What we really need is more of more!

More of everything, of course, but I cannot ignore that we have reached a good starting place and this is what I value most with the arrival of NonStop X. It's a great start and perhaps, arguably, long overdue. Traditionalists may argue till doomsday about the need for many of the new age tools and services being called for, but they are supercritical for the long term survival of NonStop. SQL – so much still needs to be done. Java – so much has been done that it is a viable option. JavaScript and Node.js – holds promise for attracting a new, younger generation of developers.

And hybrids? Yes, absolutely – we need to be able to better articulate when the database should be on NonStop and when it shouldn't; when the application should be off-platform and when it should be brought onto NonStop (in part or in whole). Is NonStop a transaction server? Yes, it sure as heck can be! Is NonStop a web / application server? Yes, and why not? How many acres of commodity MS boxes could a single NonStop X replace? Is NonStop a hub directing traffic? Most definitely and in the world of banking and retailing, this is likely the way forward and should play well to the strengths of NonStop X.
So much needs to be communicated and one such starting point is this month's Musings on NonStop – you are reading it and have made it to here. So, pass it around. Pin it to cubicle walls of office noticeboards. The one element that can really make NonStop cool is that we say it is and we are proud to be associated with the platform – for how many years did we sit through (and suffer) upbeat predictions about Apple from a very small cadre of Apple zealots? We are not a sporting club, we are not an association chapter and we are not a religions order but it's up to us. Is that enough? Maybe – all that is now needed is follow-through and if a NonStop becomes your fulcrum you can lever the whole data center indeed, the whole enterprise!

Richard Buckle
Founder and CEO
Pyalla Technologies, LLC
Email: richard@pyalla-technologies.com
Following my blogs? My web publications? My discussion Groups?
Check out (or copy and paste to your browser):

Real Time View at http://www.itug-connection.blogspot.com/
…. And check out the Group on LinkedIn, Real Time View
comForte at http://blog.comforte.com/
…. And check out the Group on LinkedIn, comForte Lounge
Realtime.ir at http://realtime.ir.com/
…. And check out the Group on LinkedIn, realtime.ir
WebAction.com at http://webaction.com/blog/
…. And check out the group on LinkedIn, Data Driven Apps

ATMmarketplace at
http://www.atmmarketplace.com/blogger.php?id=130763
buckle-up at http://www.buckle-up-travel.blogspot.com/
…. And check out the SubGroup on LinkedIn, Pyalla Track Days
---
SunTUG Presentation Now Available
The NuWave team is busy as ever, driving through the last hoorah of a particularly harsh New England winter. Escaping to SunTUG, an annual NonStop summit in Tampa, Florida, a much-welcomed dose of sunshine and warm weather. Ernie and Gabrielle Guerrera were part of the winning team for the yearly golf tournament (mostly thanks to their teammates Ed and Reece), and Gabrielle took home a new club for the women's longest drive!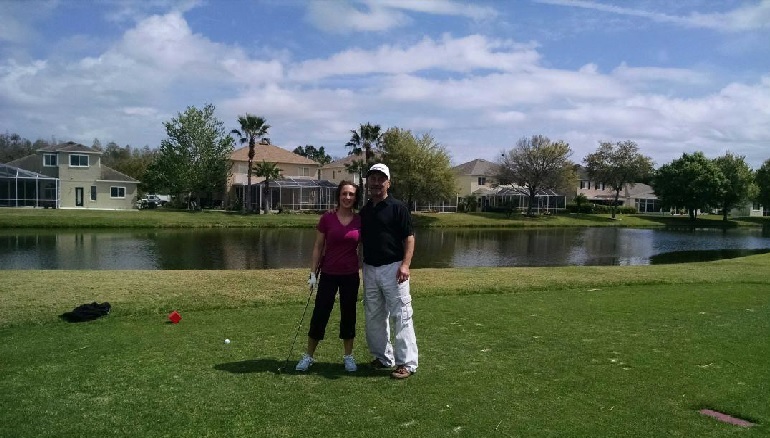 NuWave had the incredible opportunity to connect with customers and partners, forging new relationships and catching up with long standing friends. Ernie presented a comprehensive roadmap showcasing a "how-to" for connecting your NonStop applications with other platforms, entitled "Increasing Your NonStop Interoperability". Attendees learned about the benefits of interoperability, as well as how NuWave's products have enabled organizations to securely and easily expand their NonStop connectivity for over 15 years.
Did you miss out on Ernie's essential NonStop presentation (and the balmy Florida weather)? Don't worry - we've got you covered. Slides from the "Increasing Your NonStop Interoperability" talk are available to download for your convenience - view them now to see how far your NonStop applications can reach.
---
XYPRO - SunTUG 2015
Much Ado about Data Security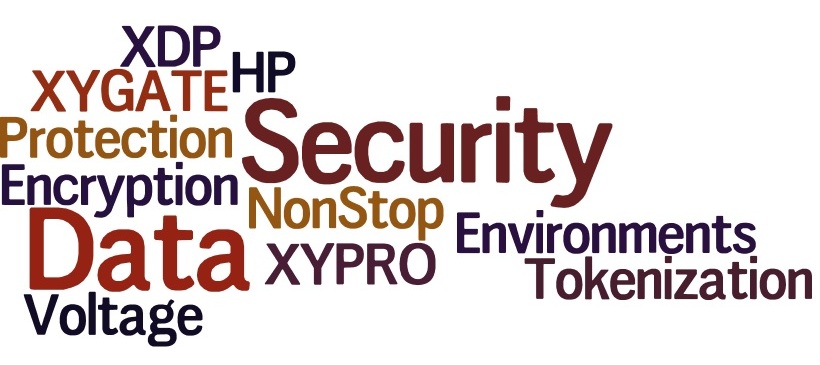 Well, another very successful SunTUG meeting just finished and, while there were other important topics (e.g., modernization, integration, replication), the predominant area of discussion was data security.
The focus on protecting sensitive data makes a lot of sense given that the SunTUG user community is composed of many sophisticated HP NonStop customers in industries like payments, financial services, and telecommunications.
---
Register for the GTUG "PanEuropean NonStop HotSpot 2015" - April 27-29, 2014 in Munich, Germany

The "European NonStop HotSpot - Conference & Exhibition" is hosted by GTUG and Connect Germany for the fifth time. Based on the great success of the past conferences we changed the frequency of the event from every two years to an annual event.

This is your chance to meet your fellow NonStop users and to discuss your requirements with HP Executives onsite. In addition, you have the opportunity to get first-hand information and to learn about the latest strategic and technical developments on NonStop from users, HP and partners - now even more up-to-date! The latest developments on HP NonStop X (x86) will be a major focus and updates from HP, vendors and users are high up on the agenda.

…. enjoy the comfortable conference facilities at the Munich Marriott Hotel, located between the Olympic Park and downtown Munich, close to "Englischer Garten" and the lively quarter "Schwabing".

…. discover Munich, home of the famous Oktoberfest, BMW and the Deutsches Museum and get a taset of the Bavarian Life Style - an inspiring symbiosis of traditional "Beer Gardens", historical monuments, elegant shopping boulevards, cultural highlights and a very dynamic and innovative economy.

Conference language is English.

For more information and registration please go to …

NonStop HotSpot 2015.

Make sure you attend comForte's talks on Security and Application Modernization.

Thomas Leeb, Business Development Manager, EMEA at comForte, will talk about 'Quantifying Risk - When your business depends on card payments'.

Harry Scott, co-founder of Carr Scott Software Inc, will be our guest speaker and his presentation is entitled 'NonStop Application Modernization - From the Ground-Up and from the User-In'.
---
Gravic Publishes New Case Study: Vodacom's One Year Recovery
Vodacom (Pty) Ltd is one of the largest cellular telephone service providers in Africa, currently supplying voice and messaging services to over 55 million customers. Prepaid calling cards are a major Vodacom service, which if unavailable, would cause much of Africa's cellular traffic to come to a halt as subscribers exhaust their cellular minutes. Therefore, Vodacom uses HP NonStop server pairs to provide prepaid calling card services via its prepaid front end (PPFE). To minimize PPFE outages, the HP NonStop server pairs implement the Shadowbase bi-directional sizzling-hot-takeover (SZT) data replication architecture to ensure multi-second recovery times. An explosion in August, 2013, nearly destroyed one of Vodacom's Tanzanian PPFE systems, and it took nearly a year to rebuild the damaged system using new hardware. This case study provides insight into architecting advanced business continuity architectures, and the lessons learned when even a large amount of extensive preparation is tested by a challenging environment and series of catastrophic events. Read this case study to consider these lessons and to apply them to your IT systems before disaster strikes. A special thanks to Brett Dismore of Business Connexion (Pty) Ltd (a Shadowbase reseller based in South Africa) for co-authoring the article with Gravic.
Another Great HP, Partner, and Customer Exchange at the 2015 SunTUG Sunshine Summit!
Customers enjoyed attending our presentation: HP and Gravic Partnership Delivers HP Shadowbase Advanced Data Replication Solutions for Business Continuity, Data and Application Integration, and Audit Compliance Requirements at the recent 2015 SunTUG/Connect Florida Sunshine Summit on March 6 in Tampa. The presentation reviewed how HP now licenses, sells, services, and supports Gravic's leading-edge Shadowbase solutions that address data replication for business continuity and heterogeneous data and application integration requirements. We provide a single point of purchase and support for these advanced replication solutions so that our customers benefit from the global reach, industry expertise, and 24x7 support available from HP. Congratulations to Teri Sears, Sr. Software Engineer, who won our Kindle Fire HD!
To speak with us about your data replication and data integration needs, please visit us at www.gravic.com/shadowbase, email us at SBProductManagement@gravic.com, or call us at +1.610.647.6250.
Please Visit Gravic at these Upcoming Events
MRTUG Meeting Chicago, 31 March, 2015
OTUG Meeting Columbus, OH, 1 April , 2015
GTUG Conference Munich, Germany, 27-29 April, 2015
MENUG Meeting Dubai, 4 May, 2015
SATUG Conference Rivonia, South Africa, 7-8 May, 2015
HP Discover Las Vegas, NV, 2-4 June, 2015
Please Visit Gravic at these Sites
---
The Shelf is for the Elf, Not Security
Businesses are managing more data than ever—and spending more money, year after year, to protect that data. Yet spending money on security doesn't equate to actually being secure.

A recent study by Osterman Research discussed how prevalent the "shelfware" problem is becoming. The report showed that businesses spent an average of $115 USD per user on security software, hardware and services in 2014, an increase of 44% from 2013, yet nearly 30% of that security investment was underutilized or never implemented.
So why are security solutions sitting around collecting dust?
Learn more
---
comForte and Insider Technologies team up to further extend their leading product solution offerings for HP Nonstop customers

comForte 21 GmbH and Insider Technologies Limited have signed an agreement to promote their respective products and services to the HP Nonstop user base. comForte is a major vendor of security, connectivity and application modernization solutions in the HP NonStop industry and Insider Technologies very successfully provides monitoring, system management batch processing solutions to users of the HP NonStop platform.

"We are very pleased to be working more closely with Insider Technologies as their software product portfolio nicely complements comForte's product solutions offerings.", says Michael Weilbacher, SVP Sales EMEA of comForte. "Our customers often have very specific monitoring and processing requirements concerning the HP NonStop platform and together with Insider Technologies we will be able to provide the very best software solutions to our customers."

To read the full announcement please go to www.comforte.com/news/insider
---
NonStop Innovations Update
As you know, NuWave's NonStop Innovations blog is a hotspot for the latest on NonStop news and the latest products - an essential resource to keep you up-to-date with emerging trends. So what has been happening on the blog lately?
Gabrielle Guerrera, the author of the blog and NuWave's marketing director, recently spoke with Information Balance co-founder and president Gabor Szirmak about application portfolio management for NonStop users. In her post "Managing Your Multi-Platform Application Portfolio from the Bottom Up", Gabrielle dives into Infobal's multi-platform solution, ib-ARM, which has recently been ported to NonStop.
In "NonStop X is Only the Beginning", NuWave participated in a mass-blogging event coordinated by HP and Connect. This article talks about the current state of NonStop and NuWave - as well as plans for the future. Find out how NonStop X can open new doors, and what the community is doing to prepare for this new phase in NonStop. Gabrielle also sheds light on what NuWave has been working on lately, including building new partnerships and a stronger European presence, as well as planning the next New England NonStop User Group (NENUG) meeting.
The NuWave team reflects on a successful 2014 in "Happy New Year From NonStop Innovations", and Gabrielle summarizes her posts from the last twelve months, including discussions on the eagerly anticipated NonStop X.

Make sure to check the NonStop Innovations blog frequently, or subscribe at www.nuwavetech.com/hp-nonstop-innovations. Stay tuned for Gabrielle's upcoming feature on healthcare fraud in the U.S. and how it could be curbed by the use of NonStop, written "in tandem" with Voltage Security's chief security architect, Luther Martin.

---
XYPRO looks forward to seeing you throughout 2015


March 19, 2015 – PCI SSC Middle East Forum
Dubai, UAE

March 24, 2015 – DUST
Phoenix, AZ

March 31, 2015 – MRTUG
Downers Grove, IL

April 2, 2015 – OTUG
Columbus, Ohio
http://www.connect-community.org

April 9, 2015 – SCTUG
Cerritos, CA

April 13-14, 2015 – The Cyber Security Show
London, UK
April 27-29, 2015 – GTUG
Munich, Germany
---
comForte's Limited Edition 'HP NonStop for Dummies' Book!
This book is for anyone with an interest in HP NonStop systems. This book is for you if you're new to the platform, have spent many years working with it, if you manage people or IT systems, or if you're a system operator or developer on/for the HP NonStop platform.
Get the book and …
· Learn more about HP NonStop systems - a lot has changed in the past few years
· Find out why the platform is unmatched in the areas of high availability and linear scalability - all out of the box
· Discover how to develop new applications on the platform and how to modernize existing ones - all using modern and standard technologies
· Explore ways to better integrate your HP NonStop systems in the Enterprise IT infrastructure
If you would like to receive a free copy of the 'HP NonStop for Dummies' book please register at … http://www.comforte.com/ns4dummies
---
Third Data Corporation
Securing Data and Accelerated Applications
888-301-2431 / sales@thirddata.com
Third Data Corporation provides numerous products which can reside on HP Nonstop and other HP hardware platforms. In addition we provide custom high performance software design and development for our clients. Don't forget to download the latest version of Sysbusy. It's FREE at www.thirddata.com/dwnlds.html
Securing Data in Flight
NxSSL – NxSSL is an SSL proxy which may be used to provide SSL encryption and authentication services to TCP/IP connections. It provides full support for certificates and multiple encryption standards. It has been carefully tuned to provide the highest performance available for any NonStop SSL connection.
NxWeb – A high performance web server which provides support for NxLib applications. It also can be used without NxLib. It provides for secure connections, virtual domains, full http support and interfaces to pathway and IPC communications.
Securing Data at Rest
SecureStore – If you are security conscience trying to become compliant (PCI, HIPAA, etc) then you know that you can not leave sensitive data readily viewable. SecureStore does three things for you. The data is encrypted so that you can become compliant. The data is compressed so that your hardware costs are reduced. As part of disaster recovery your data is sent to multiple locations so it will be available when you need it. As a bonus for those having trouble with Guardian 4K limits there is no record size. It supports Big Data with up to 18 Exabytes. It can also integrate with SQL systems (SQL MX/MP, Oracle, Postgres etc).
NxFile+ – NxFile+ provides compression and encryption to Enscribe structured files. The files are configured through an XML interface and the results are provided seamlessly to your applications, typically without any code changes. In addition this provides for dynamic key changes on the fly so data stored at-rest may have its encryption keys changed as required. Because the records can be compressed prior to encryption, it's also possible to have records which significantly exceed the current record size limitations.
Accelerated Development of High-Speed Applications
NxLib – NxLib provides a platform and utility libraries for developing a high performance multi-threaded applications on NonStop Guardian. The platform provides threading, queuing and network capabilities. This enables development of an application written single threaded style to perform as multi-threaded. Extensible command processing and help are supported. Development time can be cut to a fraction of the time it would normally take. This results in fast application development with consistent look and feel across multiple projects.
FastBuild Switch – When building a switch be it ATM-POS, Wire Transfer, EFT, Medical, or any other type of data that needs to get from one place to another, you are usually faced with three choices. Take an existing package and modify your system to match it. Get the vendor to "enhance" their system to meet your needs. Write a new system from scratch. The FastBuild Switch integrates with your existing system, or if you are building from scratch gives you a great start. The switch is also built around the latest HP technology to maximize performance. It integrates several of our other products to maximize cost savings and security in a fault tolerant manner. In a cross platform environment it also runs on other non-Guardian HP supplied platforms.
---
comForte at events near you in 2015
The Event Calendar is filling up quite quickly. Join us at these events:
| | | |
| --- | --- | --- |
| MRTUG | 31 March 2015 | Downers Grove, IL, USA |
| OTUG | 2 April 2015 | Columbus, OH, USA |
| Int'l GTUG | 27-29 April 2015 | Munich, Germany |
| MENUG | 4 May 2015 | Dubai, UAE |
| HP Discover | 2-4 June 2015 | Las Vegas, USA |
| PCI Community Meeting, North America | 29 Sept - 1 Oct 2015 | Vancouver, Canada |
| The Payment Knowledge Forum 2015 | 5-6 Oct 2015 | London, UK |
| PCI Community Meeting, Asia Pacific | 14-15 Oct 2015 | Tokyo, Japan |
| PCI Community Meeting, Europe | 3-5 Nov 2015 | Nice, France |
| Connect NonStop TBC | 15-18 Nov 2015 (tent.) | San Jose, CA, USA |
And there is more, join the security discussion in the HP NonStop [Tandem] Security Group on LinkedIn.
Last but not least, follow us on ...
NEW - comForteLounge Blog
comForteLounge LinkedIn Group
comForteLounge Twitter
comForte on YouTube
---
NonStop Advanced Technical Boot Camp

The Connect NonStop Advanced Technical Boot Camp is the

most comprehensive technical education and training event

dedicated exclusively to the global HP NonStop community.

Information and content for this event is driven

by NonStop Users for NonStop Users!

Make plans to attend:

Event Registration Opens April 2015

Pre-Conference Seminar Registration: $150

Boot Camp Attendee Registration: $1295

Early Bird Boot Camp Registration: $1095 (Register Before June 1, 2015)

Spouse/Guest Pass for Evening Receptions: $200

Watch for more details: http://www.connect-community.org/

The Partner SIG looks forward to seeing you back in downtown San Jose!

Kathy Wood

NonStop Partner SIG/Vendor Chair
---
"OSS Security - what you need to know"
CSP is proud to be a Platinum Sponsor at this year's GTUG Hotspot April 27th – April 29th in Munich - the premier European meeting of the HP NonStop community.
We look forward as usual to getting together with our European customers and partners.
As always, security is high on the priority list and CSP will be presenting our latest solutions for NonStop Security.
Don't miss our presentation "OSS Security – what you need to know" and find out how you can manage, monitor and review the security of your OSS environment and applications.
For additional information on this event, including registration, please visit http://www.gtug.de/HotSpot2015/welcome.html.
---
Ban Bottlenecks®
Continuous Improvement
I know that we only write perfect code. And the proof is that the code was accepted for production. Once it's accepted for production it's going to work perfectly, right?
I've never seen a site where the test or QA environment effectively simulates all the conditions found in production. As much as we try to cover all possibilities, our customers will submit things that we never anticipated, or in a pattern or volume that we never anticipated. Occasionally those things will find a deleterious "feature" in our code (never a "bug") that causes the system to misbehave.
This is where a dedication to "continuous improvement" enters the picture. If your team is always reviewing the system, looking for the unexplained phenomenon, and fixing it, you will stay ahead of problems. If you aren't, you will fall afoul of the Heinrich Principle, which virtually guarantees that unexamined problems will lead to a catastrophic failure.
For the last 25 years we have helped our customers find the unanticipated, unexplained issues which lead to problems. If zero downtime is your goal, give us a call.:
Contact us for a free proof of concept!
1.415.256.8369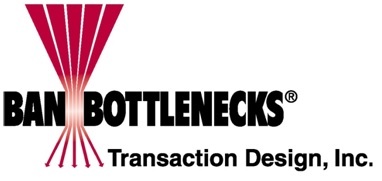 ---
Availability Digest Discusses Lessons to be Learned from the Hack of 80 Million Unencrypted Anthem Records

Anthem, Inc. is the second largest health insurer in the United States. If you are one of Anthem's 80 million customers and employees, your records may now be in the hands of clever hackers who stole your information in December, 2014. What was taken? Names, birth dates, U.S. Social Security numbers, street addresses, email addresses, income data, and insurance policy numbers. Just enough identification details for thieves to open fraudulent bank accounts, to file false tax returns, and to obtain medical care under your name.

The hack resulted from the compromised accounts of multiple Anthem database administrators, whose credentials most likely were obtained via phishing emails. Even worse, the data stolen was unencrypted. Anthem had not invested the money to protect its sensitive database.

In addition to "Anthem Loses 80 Million Records to Hackers," read the following articles in the Availability Digest's March 2015 issue (http://bit.ly/1xsavQQ).

Happy Valentine's Day – But No Flowers – It had to be Friday the 13th, one of the unluckiest days in Western superstition and in this case the day before Valentine's Day. Global Payments, Inc., one of the U.K.'s largest card-processing firms, suffered a 30-hour outage that left merchants unable to accept chip-and-pin cards as payments. Diners who could not pay in cash were turned away from restaurants, theaters, etc. Couples could not purchase gifts for each other. Retailers who count on Valentine's Day profits reported losses in the thousands of pounds.

Facebook Suffers Self-Inflicted Outage – A Facebook/Instagram outage on January 27th forced billions of users to interact by archaic forms of communication – verbally, for instance. The culprit was a change to Facebook's configuration systems, and the outage lasted only an hour. But the uproar on Social Media hinted that humanity tilted on the brink of disaster. It is pragmatic to note that throughout Facebook's 11-year existence, it has achieved an admirable four 9s of availability.

Stratus Continues its $50,000 Uptime Guarantee –Stratus Computer, like Tandem Computers, was an early innovator in the technology of continuous availability. Tandem was born in 1974 and Stratus in 1980. Both companies were founded by former HP employees. Tandem evolved to become HP NonStop. Stratus Computer is now Stratus Technologies. In 2010, Stratus offered to pay $50,000 to any customer whose fault-tolerant ftServer went down in the first six months of operation. Since then, Stratus has been obliged to pay $0 and continues the same offer to any customer with a new ftServer.

@availabilitydig – The Twitter Feed of Outages - This article highlights some of the numerous @availabilitydig tweets that were favorited and retweeted in recent days.

The Availability Digest offers one-day and multi-day seminars on High Availability: Concepts and Practices. Seminars are given both onsite and online and are tailored to an organization's specific needs. We also offer technical and marketing writing services as well as consulting services.

Published monthly, the Digest is free and lives at www.availabilitydigest.com. Please visit our Continuous Availability Forum on LinkedIn. We're at 686 members and counting. Our latest discussion was "When the mainframe was born in the 1960s, what did customers expect in the way of availability, uptime, and backup?" Follow us as well on Twitter @availabilitydig.

---
Enscribe-2-SQL Data Replicator is a Supplement to TANDsoft's Enscribe-2-SQL Migration Toolkit


The Enscribe-2-SQL Data Replicator permits real-time, or low-latency, online replication of Enscribe files to SQL tables. The Replicator modernizes legacy Enscribe files to duplicate SQL databases. For Enscribe to SQL migration, SQL/MP databases can be loaded while the Enscribe files are being updated. SQL queries can be used to access duplicate SQL/MP databases. Like all TANDsoft solutions, the Replicator requires no application source-code modifications, is available for the NonStop X and all other HP NonStop servers, and supports major third-party solutions, where source code typically is unavailable.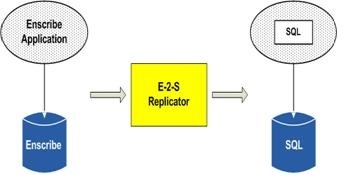 The Replicator supplements the advantages of TANDsoft's Enscribe-2-SQL Migration Toolkit, which offers a flexible, affordable alternative to more expensive conversion products or manual conversion techniques.






TANDsoft solutions also include FileSync for automatic file synchronization, replication, and data deduplication; the OPTA2000 virtual clock- and time-zone simulator; the OPTA suite of interception and trace utilities (OPTA-Trace Online Process Tracer and Analyzer, Recycle Bin, EMS Alerts Online Startup and Termination Capture Utility, Low Pin Optimizer); Stack Monitor, which alerts developers to the impending threat of a stack overflow; Command Stream Replicator, which logs and automatically replicates TMF-audited/unaudited FUP, SQL/MP and SQL/MX DDL structure and other environment changes to target systems; AutoLib, which automatically loads a user library or a DLL for executing processes; the TMF-Audit Toolkit, which permits easy conversion of non-audited TMF files to audited TMF files; E2S-Lite, which permits efficient, low-cost Enscribe modifications without the need to change a program's source code; and SDI/LOG (Sensitive Data Intercept), which logs Sensitive Data access to Enscribe files and SQL/MP tables.

For information about TANDsoft solutions, contact Jack Di Giacomo at +1 (514) 695-2234. Free trials are available. www.tandsoft.com.

---
What's Transaction-Based Pricing Costing You?
If you're considering or are experiencing the unfortunate reality of partnering with a payment processor that only offers a transaction-based pricing model, you're likely to feel the financial strain. To be sure, a transaction-based model coupled with a processor's additional interchange fees can prove extremely expensive.
The Alternative
TANGO by Lusis Payments offers flexible architecture and scalable performance while also being the most cost effective long term payments solution on the market. Our license fee pricing versus the majority of the industry's transaction based model has been a factor why financial institutions across the globe have chosen TANGO. It's also one of the reasons Lusis Payments was recognized as a TOP 20 solution provider by CIO Review. Learn how Lusis Payments can reduce your organization's costly fees while providing a PROVEN (HP benchmark tested) agile solution by contacting me for a quick 20 minute discussion or presentation. Read the full document at www.lusisblog.com
BRIAN MILLER
VICE PRESIDENT AND GENERAL MANAGER, AMERICAS
Phone: 415-829-4577
Email: Brian.Miller@lusispayments.com
Website: www. lusispayments.com

---
It is the Unbanked Customer's Turn to Get the NonStop X Treatment via the OmniCloudX Payment Services Hub
Not everyone uses a financial institution for traditional banking services. Those who don't are considered "unbanked." They either opt out of or cannot participate in traditional economic relationships for a variety of reasons, from mistrust of anything associated with government to residing in an emerging economy with limited financial resources. They do not have credit cards, bank accounts, car loans, or mortgages. Their currency is cash, and what is hidden under their virtual or physical mattresses is what makes the billions of unbanked customers worldwide so attractive to merchants eager to sell to this lucrative, untapped market.
Enter OmniCloudX, running on open, blazing-fast NonStop X. OmniCloudX hosts numerous instances of OmniPayments, the popular financial transaction switch that offers a comprehensive solution for retailers to acquire, authenticate, route, switch and authorize transactions across multiple input channels, e.g., ATMs, POS (point-of-sale) terminals, kiosks, IVR (interactive voice response) units, mobile devices, and the Internet. Based on a modern Service Oriented Architecture (SOA), OmniPayments and its next-generation OmniCloudX consist of several service components, of which the critical elements are built on NonStop.
OmniCloudX now has been configured to support the needs of unbanked customers. Via their Tax IDs, Social Security numbers, National IDs, etc., unbanked customers can be paid wages by employers, can make payments to merchants, or can receive government subsidies via the use of approved OmniCloudX Payment Centers. OmniCloudX serves as the Payment Services Hub (PSH) so that unbanked customers and member merchants easily can interact in a vibrant virtual marketplace.
OmniPayments, Inc.'s new deployment of the OmniCloudX Payment Services Hub is for the milk producers of a Latin American country. Over 700 factories produce milk products and sell their goods through four country-wide corporations. The milk is provided to the factories by millions of farmers, many of whom are unbanked. In partnership with one of the country's payment processors, OmniPayments has established a network of participating stores that serve as payment centers, or cashiers, for unbanked customers. The stores are connected via the payment processor to the OmniCloudX Payment Services Hub. Who registers for Hub membership are the factories, the farmers, and the merchants who wish to sell goods to other members. Registered farmers download an OmniPayments-developed Android app for use as a mobile payment center. When they are notified that the factories have paid them, the farmers can choose to receive their payments in cash at one of the payment centers or to redirect their payments to the purchase of goods from Hub-registered merchants.
The OmniCloudX Payment Services Hub keeps track of what is sold to the factories, what is owed to the farmers, what is paid to the farmers, and what transactions are made between merchants and other Hub members. Its infrastructure provides a real-time, 24x7 centralized view of all payment activities taking place. Highly efficient, fault-tolerant, and cost-effective, the Hub's enormous transaction capacity comes courtesy of the NonStop X environment on which it runs. OmniCloudX also provides preauthorization services via the OmniPayments Preauthorization Engine and seamlessly connects Linux-based and Windows-based applications to NonStop. Backup systems make any system outage immediately recoverable by switching Hub activities to another system in the cloud. Also supplied are complete security functions for every transaction handled, including encryption-at-rest and encryption-in-flight.
Available around the clock, OmniCloudX will survive any single fault, requires no downtime for maintenance or upgrades, and supports a range of disaster-recovery solutions. It is easily expandable to provide additional functionality when needed. Additionally, OmniCloudX can manage multiple devices, can host application interfaces, and can interoperate with third-party products or other systems if required. Like OmniPayments, OmniCloudX supports EMV smart-card technology. It serves as an affordable financial transaction switch for mid-size retailers, provides PSH benefits to industries requiring centralized data integration, and now offers unbanked customers access to financial opportunities without the need for traditional banking services.
OmniPayments, Inc. is the product arm of Opsol Integrators Inc., a leading HP NonStop system integrator. For further information, visit www.omnipayments.com. Contact Yash Kapadia at +1 408-446-9274 or at yash@omnipayments.com.
---
Celebrating 15 Years!
BlackWood Systems' MOMI has been the superior Real-Time tool for NonStop monitoring, diagnosing and troubleshooting System operations:
User Friendly
Budget Friendly
Resource Friendly
Reliable, Technical Excellence and Strong Customer Support!
All MOMI features are transitioned to the new NonStop x86 and ready to go!
Contact us for a 60-day trial password.
When Your System Demands Quick Attention...®
Kathy Wood
BlackWood Systems, Inc.
www.momi.com
602-569-8766
---
Find out more about us at
www.tandemworld.net
---