PIVOTAL PAYMENTS BECOMES INTERAC ASSOCIATION DIRECT CONNECTOR, STRENGTHENING ITS CANADIAN PAYMENTS INFRASTRUCTURE
TANDsoft's FileSync OSS and NonStop X – Perfectly Merged for Speed and Reliability
XYPRO - Bank Protects BASE24/XPNET Audit Files with XYGATE Data Protection
Gravic Publishes New White Paper - "Hardware vs Software Data Replication for Business Continuity"
AN OMNIBUS SOLUTION FOR PAYMENTS – ESPECIALLY IN HIGH VOLUMES
U.S. Retailers Declare War on PCI Council - comForte Perspective
---
TAKE A LOOK!!
BrightStrand International Limited have been the number one supplier of NonStop Services since 1999. Delivering tailored services that provide lower cost, reduced risk, higher availability and increased efficiencies, both onsite or remote
This announcement is to launch our new website. Take a look to see our portfolio of services, our customer testimonials and see for yourself why BrightStrand is considered the premier NonStop services provider throughout EMEA.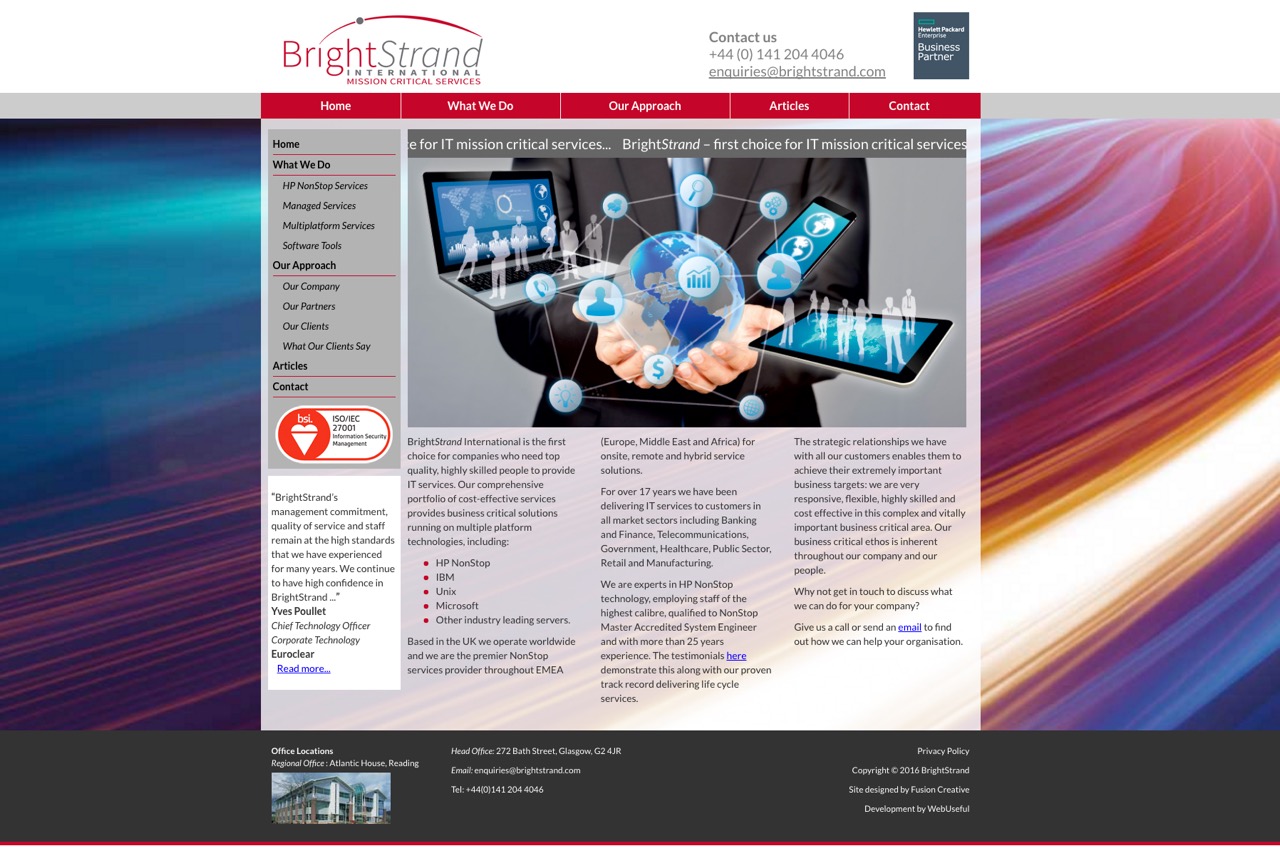 Why don't you contact us and see what we can do for you.
---
Who would have thought!
Yesterday I was talking with some old friends about a product I created back in 1990. That's inspired me to shake things up a bit and use this month's Tandem newsletter to talk about the Stratus. Yep, I said Stratus. Parts of this article are about something totally unrelated to the NonStop. But let me first take you back to my early ACI days.
It's 1979 and we were working on the first version of Base24. It was very innovative stuff and we were still learning what OLTP was. The 100 hour weeks rolled on. I headed the systems & comms group and it seems like we worked 7 days a week for years. By 1983 we had a growing install base and ATM's were popping up everywhere. Bank branch VP's were grilling hot dogs in the parking lot, in front of their new ATM's, trying to convince customers to use the ATM and not their pass books. We were so early to the OLTP game that we were the innovators. We had a hit on our hands. We were rolling our ATM networks left and right (POS wasn't invented until 1987). Dozens of ATMs became hundreds. Dozens of customers interconnected into massive global networks. OLTP was born and it was all happening on the Tandem.
Back in those days Tandem was the only technology around offering fault tolerance, and it was outrageously expensive. Everybody wanted to buy the smallest box possible. Our customers had no way to predict customer growth or customer usage rages. We were clueless as to what a transaction per second was. We had no concept of capacity planning and planning for upgrades. We had no time to think about this stuff. We were working a million hours a week and completely out of control.
By 1983 10% of all Tandem hardware in the world was running Base24. By 1984 our early customers were running out of capacity. We were trying to squeeze a few more transactions per second out of a customer's hardware. I just Googled up "Performance Measurement Tools" and got 6.8 million hits. Today we are tripping over performance tools but back in the 1980's there were few tools around to measure performance and assist with capacity planning. Everything was "home grown". Proper tools and formal consulting groups were still years away. When you ran out of capacity you bought a bigger Tandem. ACI had a team who spent months at Tandem's high performance lab in Germany working on streamlining Base24. I remember it being an expensive investment for a small company.
One of my old friends, Paul Bach (God rest his soul), was a bit of a savant when it came to Tandem performance. Paul could inspect the physical Tandem, look over the configurations, lay his hands on top of the disk drives, and make suggestions on rebalancing files. You are probably thinking this was crazy stuff but you have to remember that back in those days the disk drives actually spun. They had motors and brushes and disk heads that chattered back and forth to position over the data you needed. The busier the disk got the more they vibrated. The higher the IO rate the more it shook. Paul was using sensory touch to balance files. It sounds a bit goofy but Paul was damned good at it and made a big difference. That's not so easy to do today with solid state disks. You can't exactly feel the bits vibrate.
In the 1990's measurement tools began to appear. That's when I ran into Jon Schmidt from Transaction Design. Jon was working in performance consulting for Stratus. More than 30 years ago Jon pioneered a service to correlate business transactions to system performance. He was searching for transaction bottlenecks. His goal was to predict bottlenecks and to proactively suggest changes BEFORE they impact your business. What Jon created 30+ years ago is still very relevant today. Jon continues to be active today on the Stratus and the Tandem. Check him out at www.banbottlenecks.com.
Jumping back in the late 80's I was the founder of a Stratus based software house called Grapevine Systems. We worked closely with Stratus Technology rolling out their early transaction machines. The Stratus was Tandem competition for the exploding OLTP market. Like other hardware companies of that age, there were no performance measurement tools around. When you ran out of capacity you had to upgrade.
Back in those days I convinced Stratus to invest in operating system performance metrics. It was 1989 and the project was called Performance Measurement & Reporting (PMRS). I was awarded the contract but I knew nothing about system performance. I hired an engineer from MIT and a young engineer from Cal State Fullerton to design and develop this project. We designed the metrics, applied them to the VOS operating system, then provided the collection and presentation services for analysis and capacity planning. We created a companion product called MAXpro that transformed performance metrics from "rocket science stuff" to useful data. Thru the late 1990's MAXpro evolved to become the premier performance tool on the Stratus.
The MIT Engineer was Clark Hodder, who went on to work for Microsoft. The Cal State Fullerton Engineer was Kelly Hennigan (now Kelly McFadden). Kelly continues to work on Stratus performance and is one of the top experts in the world.
I name drop Kelly and the Stratus because I just had a conversation with a company that continues to use MAXpro to this day. They have dozens of high volume mission critical platforms and this tool is just as important today as it was when it was introduced 26 years ago.
Which brings me around to my current passion. Data replication is another one of those building block technologies that's been around a long time and will continue to be here for decades to come (yep I said decades).
Mike Nee invented Data Replication in the late 1980's. He was the first in the industry. Before his time there were no other replication tools on the Tandem. There were no replication tools on the Stratus. There were no replication tools on Oracle. There were no tools for IBM (which seemed to crash all the time). Nothing. Nada. Zilch. DRNet was the first.
Like other inventions of its kind, DRNet was born of customer necessity. Mike was an entrepreneur who saw an opportunity and thought he would "give it a try". He took a chance and decades later it still works for him. DRNet has led our customers from K to S to NS to Blades, and now to Xbox with ZERO DOWNTIME MIGRATIONS. NTI pioneered this technique in the mid 1990's when we first began to migrate our K customers to S boxes. I am keenly aware that the work we do today may very well be around for decades to come.
Our latest innovation comes with the Xbox. I am proud to say that in June of 2015 we shipped our first copy of DRNet for Xbox to a customer site. We were the first to confirm that it could be done. We were the first to complete a ZERO DOWNTIME MIGRATION from Blades to Xbox. We were the first replication solution to go into production on the Xbox. Today DRNet for Xbox is in production on Base24-Classic and Connex. One of our Base24-Classic Xbox customers is planning on a migration to Base24-eps. Once again, we are ready to go.
It's easy to get overwhelmed by the day to day activities of a demanding install base. Some days I get tired and worn out. It can be hard to dedicate some fresh brain cells to new ideas. But then something happens to shake off the cobwebs. In my case it was HPE's virtual NonStop cloud focus. It's got me on fire. I see all sorts of opportunities for entrepreneurs to create the technical bits and pieces we will need to make this new vision happen.
Here comes my shameless plug. We have been replicating Tandem-2-Tandem….for about the past 30+ years. We have been replicating Tandem-2-OPEN… for about the past 7 years. We have been replicating Tandem-2-CLOUD…. For about the past year. Every Second of Every Day Millions of transactions all over the world are protected with our technology
DRNet® is world class NonStop Data Replication technology.
· Real-time Active/Active Data Replication
· Real-time Tandem to OPEN Data Replication
· Real-time File Synchronization
· Refreshingly Real-Time Support from Real Engineers
Cheers
+1 (402) 968 3674
---
OmniPayments is Now an Authorized NonStop and Atalla Reseller in Latin America
OmniPayments Inc., creator of the NonStop-based financial transaction switch of the same name, is now an authorized reseller in Latin America of HPE NonStop servers and HPE Atalla security products.
OmniPayments is the product arm of Opsol Integrators, a leading HPE NonStop system integrator. Opsol is short for Open Solutions, and the company specializes in porting open-source solutions to NonStop servers running under OSS. That background allows the OmniPayments team to upsell to existing NonStop customers as well as to introduce the value of NonStop technology to companies who want to port their other open-source systems to a fault-tolerant, always-on architecture. OmniPayments also has built a reputation for rapid responses to customer requests.
OmniPayments serves a global audience, with seven data centers worldwide. The company's presence in Latin America has been particularly successful, with a large installed base in several countries. In areas where HPE does not offer 24x7 support, Opsol provides managed services for remote production monitoring.
OmniPayments success stories in Latin America include: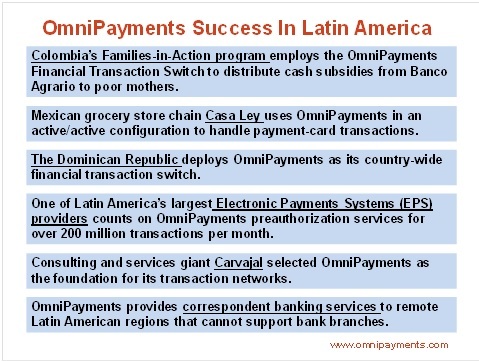 OmniPayments is a switching solution for the financial and retail industries. It is deployed on NonStop for the highest availability and offers all the requisite functionality to manage credit/debit-card transactions. It manages multiple devices, hosts application interfaces, and interoperates with third-party products or other systems if required. OmniPayments easily expands to provide additional functionality when needed and supplies complete security functions for every financial transaction handled, including encryption-at-rest and encryption-in-flight. Available around the clock, OmniPayments will survive any single fault, requires no downtime for maintenance or upgrades, and supports a range of disaster-recovery solutions.
OmniPayments can be installed either as a complete, off-the-shelf solution or can be enhanced with customer-requested modifications and features to improve cost-effectiveness, efficiency, and risk mitigation. Our team of 100-plus NonStop specialists are skilled at rapid project turnarounds and meeting deadlines.
OmniPayments also distributes OmniCloudX on NonStop X. OmniCloudX hosts numerous OmniPayments instances at a pay-for-use price so attractive that mid-size retailers and financial organizations now can enjoy the benefits of having their own high-capacity transaction switches. Starts at only $5,000 USD per month.
The OmniPayments Preauthorization Engine is used by financial institutions in conjunction with the OmniPayments Financial Transaction Switch or as a seamless interface to other providers' switches via a custom support module (CSM). We call it the Fraud Blocker!
OmniPayments systems in production today process 700 million transactions per month, generated by point-of-sales terminals and over 14,000 ATMs. A single OmniPayments system supports up to 10,000 transactions per second. Multiple OmniPayments systems can cooperate to provide any capacity required by an application. From our seven worldwide locations, we serve as a 24×7 managed services provider for remote production monitoring.
For further information, contact Yash Kapadia at +1 408-446-9274 or at yash@omnipayments.com.
---
BITUG NEWS
Coming soon:
· Autumn Newsletter - make sure you register for your copy by joining the BITUG mailing list at www.bitug.com
· Little Sig - This event will take the form of an education/training session in the morning, a user and HPE presentations in the afternoon, BITUG AGM and a social evening.
Do Not Miss Out - Mark Your Diary Now
Thursday 8th December 2016 at Barclays, Canary Wharf
Watch this space for more detail on the Little Sig agenda next month.
· The European NonStop Conference and Exhibition and the BIG SIG rolled into one major event (eBITUG):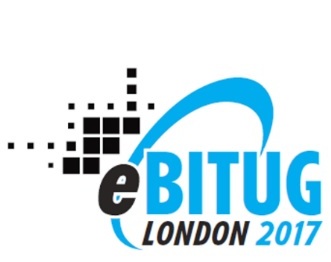 Do Not Miss Out - Mark Your Diary Now
9th and 10th MAY 2017 at the DoubleTree Hotel – Tower Of London
For the latest information on all BITUG activity and to ensure you are first to know when event registration is open for the above events (there will be limited spaces – so registration will be on a first come, first served basis) please visit http://www.bitug.com and join the BITUG mailing list. Any questions please email chairman@bitug.com
Kevin Poultney
Chairman, BITUG.
BrightStrand International Limited
---
With hybrid comes open! DataExpress Open Platform living side by side with HP NonStop is no longer a pipe dream!
There is no question at all about how rapidly NonStop systems are evolving. Nor should there be any questions about how strongly HPE is committed to NonStop systems; as we all know, development doesn't come cheap. From the presentations we have seen these past twelve months our estimate on just how big a commitment HPE has made in support of NonStop varies from a couple of hundred million dollars to almost a billion dollars. With this level of investment we also have to believe HPE has renewed enthusiasm for NonStop along with an expectation of deriving serious revenues from such investments.

Anecdotal evidence coming from fellow vendors suggests that the roll out of the new NonStop X systems is happening now in earnest. Here in the Americas we have heard of one solutions vendor that now has ten NonStop X systems deployed and this includes several NonStop X systems deployed in-house in support of their own development. Furthermore, coming from another vendor company working with some of the largest financial institutions, there are four or five large NonStop X systems deployed in support of production applications. So perhaps the expectations of HPE for NonStop are beginning to realize.

Here at DataExpress we are not only watching what is happening among our customers with respect to NonStop X systems but we are also in dialogue with other members of the NonStop vendor community. This is a message I think every stakeholder in NonStop needs to become a lot more aware of – vendors are talking among themselves and partnerships are forming and this is goodness for everyone involved. For a long time now, HPE has been encouraging such dialogues and from what we are seeing first hand, this is positive for all involved.

"You have to keep your eyes open for the business opportunities, "said Michelle Marost, President, DataExpress. "Working with partners, particularly those who have a much stronger relationship with HPE, can prove extremely beneficial to both parties involved. Yes, we move data and a lot of it but we are aware that our customers have options as to where our solution resides. Partners providing new and innovative connectivity options will naturally be of interest to DataExpress."

For the May 18, 2015, post We may want to leave a Legacy, but NonStop stands apart! published in the NonStop community blog, Real Time View, Marost had said, "I think we're driven by our customers, and they are driven by their customers in turn, it's a lifecycle in which the software vendor is the bottom feeder. In all honesty, in an economy which, despite what Wall Street is telling us, is still under stress, and flooded with software vendors trying to catch a break, we have no choice but to be customer driven." Or more accurately, driven by all involved today in the NonStop ecosystem.

What is equally as important to know is that with all that has happened these past twelve months, the staggering amount of money being spent by HPE in support of NonStop, all stakeholders have options and this is bringing renewed focus on DataExpress NonStop (DXNS) as well as DataExpress Open Platform (DXOP). We have written about DataExpress having two implementations – one for NonStop and another for Linux / Unix / Windows (LUW) but we are anticipating now that with so much coverage of hybrid systems by HPE, that interest in our DXOP running on Linux will have even more appeal.

The majority of our existing DXNS customers are running on NonStop i systems – blades populated by Itanium chips. In reality, this will likely continue for several more years as the very large financial institutions we support have traditionally exhibited cautiousness when it comes to changing systems. But here's the new wrinkle, even among these users, the performance, the price and the promotion from HPE is making an impact and we have begun our own discussions with one such NonStop user about deploying NonStop X systems in the future. For many of these users references to hybrid simply refer to hybrids of NonStop i and NonStop X systems and for good reason - this is what they will be dealing with for many years to come.

" While we don't as yet have any customers running today on NonStop X we are in discussion with an existing Blade customer and there's a lot of unknowns we having to look at. With as dramatic an improvement in price / performance as there is with NonStop X, like all of our fellow NonStop vendors, coming to grips with pricing is among the unknowns we are working with but here again, we remain optimistic," said Billy Whittington, CEO, DataExpress.

But Whittington, like Marost, is keeping his eyes open to potential new business and confirmed his optimism in a June 28, 2016, post It's good to be alive right about now … NonStop rocks! Published in Real Time View. "Full of anticipation, coupled with a little trepidation together with an acute awareness that while we can react to what we see coming, we may not be quite as relaxed about the new NonStop as we are when relaxing by the pool this summer. But there is no denying that among the team here at DataExpress, there is excitement developing over the future of NonStop."

When our customers' attention begins to focus on hybrids of NonStop and Linux, as we see happening at some point and where the solutions from HPE NonStop development are readied for prime time, we believe we will be ready having already increased the investment in DXNS and DXOP. But again, we will likely be working with partners.

"When it comes to DXNS, we are already working with one partner following HPE's presentations about Yuma / NSADI," added Whittington, "and this looks to hold great promise for us here at DataExpress. Yes, it is exciting if for no other reason that we get some statistical data out of it AND familiarity. While we do not as yet have a hard driven project, we will certainly hope to have something done that we can talk about at the upcoming NonStop Technical Boot Camp in November, 2016. As for DXOP, we have V6 that is delivering as anticipated in the field, with a completely revamped GUI and some huge enhancements in redundancy. We have performed our best QA effort ever on this product and are proud of it. Running in Linux as part of a hybrid NonStop / Linux system shouldn't present a problem for us whenever the need arises."
NonStop X! Open Platforms! Hybrids! The big investment being made in NonStop by HPE! There are so many talking points of late but that is all contributing to our optimism and to where we too are headed. If you need to know more about DataExpress for your environment then yes, visit our web site or simply reach out to us using the contact information below.
DataExpress, Inc.
1401 Shoal Creek, Suite 250, Highland Village, TX 75077
972-899-3476 (sales)
972-899-3460 (corporate)
sales@dataexpress.com
www.dataexpress.com
---
PIVOTAL PAYMENTS BECOMES INTERAC ASSOCIATION DIRECT CONNECTOR, STRENGTHENING ITS CANADIAN PAYMENTS INFRASTRUCTURE
Membership provides Pivotal Payments with deeper integration into Canada's national debit card network
MONTREAL, June 29, 2016 (GLOBE NEWSWIRE) -- Pivotal Payments, a leading provider of technology-driven global payment processing solutions, announced today it has achieved certification as Direct Connector to the Interac Association Inter-Member Network. With full debit authorization and settlement services, Pivotal's Interac Association membership allows it to become a single source provider for end-to-end debit card payment solutions to its partners and merchants across Canada.
Pivotal's Interac Association certification delivers merchant benefits such as improved billing flexibility, faster funding times, plus a single statement and settlement for both credit and debit card transactions, including one merchant deposit. The certification furthers Pivotal's goal of owning every aspect of the merchant relationship to provide a better overall payments experience by simplifying and reducing dependency on third-party providers. Pivotal's front-end technology platform, TANGO, provides direct connectivity, processor independence, margin enhancement and other efficiencies…
"We found that consumer behavior is a major driver in the future of payments innovation," said Keith Birdsong, chief technology officer of Pivotal Payments. "Our merchants have indicated what their customers want are better payment security, convenience and ease of use at the checkout. The Interac network has these features and more. Our TANGO platform allows us to scale our solutions so our clients can take advantage of payment technology that not only meets, but exceeds the needs of their businesses and their customers."
Click HERE to read the complete press release or contact us to find out why more and more North American banks and financial institutions are choosing TANGO.
BRIAN MILLER
GENERAL MANAGER
Phone: 415-829-4577
Email: Brian.Miller@lusispayments.com
Website: www. lusispayments.com
---
TANDsoft's FileSync OSS and NonStop X – Perfectly Merged for Speed and Reliability

It's official. TANDsoft Inc. customers using FileSync OSS on NonStop X can't stop talking about the speed, performance, and reliability they gain from this perfect merger of application and hardware.

FileSync is one of TANDsoft's most popular flagship products. It is feature-rich and boasts one of the lowest Total Costs of Ownership (TCO) in the industry. FileSync automatically monitors, replicates and synchronizes source files, program environments, application environments, configuration files, programs – anything non-database that needs to be kept current across the network. TANDsoft customers use FileSync for system migrations, disaster recovery, upgrades, and backups. It works closely with all NonStop real-time data replication products to provide a comprehensive solution for maintaining duplicate system and application environments.

FileSync Features and Benefits

• Available on all HP NonStop servers
• Supports - Enscribe files: audited, non-audited, structured and unstructured
• Supports - OSS files, SQL/MP and SQL/MX Catalogs, Schemas, Tables and Partitions
• Supports Expand and TCP/IP
• Automatic or scheduled file synchronization for Guardian and OSS
• Uses TCP/IP to migrate current system to new system with same node name
• Complements NonStop real-time data replication products

The FileSync solutions suite includes several options:

FS-AppendOnly works with very large, unaudited files that must be synchronized every few minutes. Changes made to a file are "appended" to the end of the file. When FS-AppendOnly checks for changes since the last synchronization, it needs only to look at the end of the last changed data update. For one TANDsoft customer with large transaction log files that required frequent synchronization, FS-AppendOnly reduced the processing time from seven minutes with whole file synchronization to less than five seconds with AppendOnly.

FS-Data Deduplication significantly reduces bandwidth requirements and the size of backups by streaming to the backup database only changed data, not entire files.

FS-Incremental minimizes the time by synchronizing only files that have changed or are new since the last incremental synchronization.

In addition to FileSync, TANDsoft solutions – all certified on NonStop X - include the OPTA2000 virtual clock- and time-zone simulator; the OPTA suite of interception and trace utilities (OPTA-Trace Online Process Tracer and Analyzer, Recycle Bin, Low Pin Optimizer, and EMS Alerts Online Startup and Termination Capture Utility); Stack Monitor, which alerts developers to the impending threat of a stack overflow; Command Stream Replicator, which logs and automatically replicates TMF-audited/unaudited FUP, SQL/MP and SQL/MX DDL structure and other environment changes to target systems; AutoLib, which automatically loads a user library or a DLL for executing processes; the Enscribe-2-SQL and TMF-Audit Toolkits and the Enscribe-2-SQL Data Replicator, all of which offer flexible, affordable alternatives to more expensive conversion products or manual conversion techniques; E2S-Lite, which permits efficient, low-cost Enscribe modifications without the need to change a program's source code; and SDI, a seamless sensitive data intercept API for Enscribe, SQL/MP, and SQL/MX.

For information about TANDsoft solutions, contact Jack Di Giacomo at +1 (514) 695-2234. Free trials are available. www.tandsoft.com.



---
XYPRO - Bank Protects BASE24/XPNET Audit Files with XYGATE Data Protection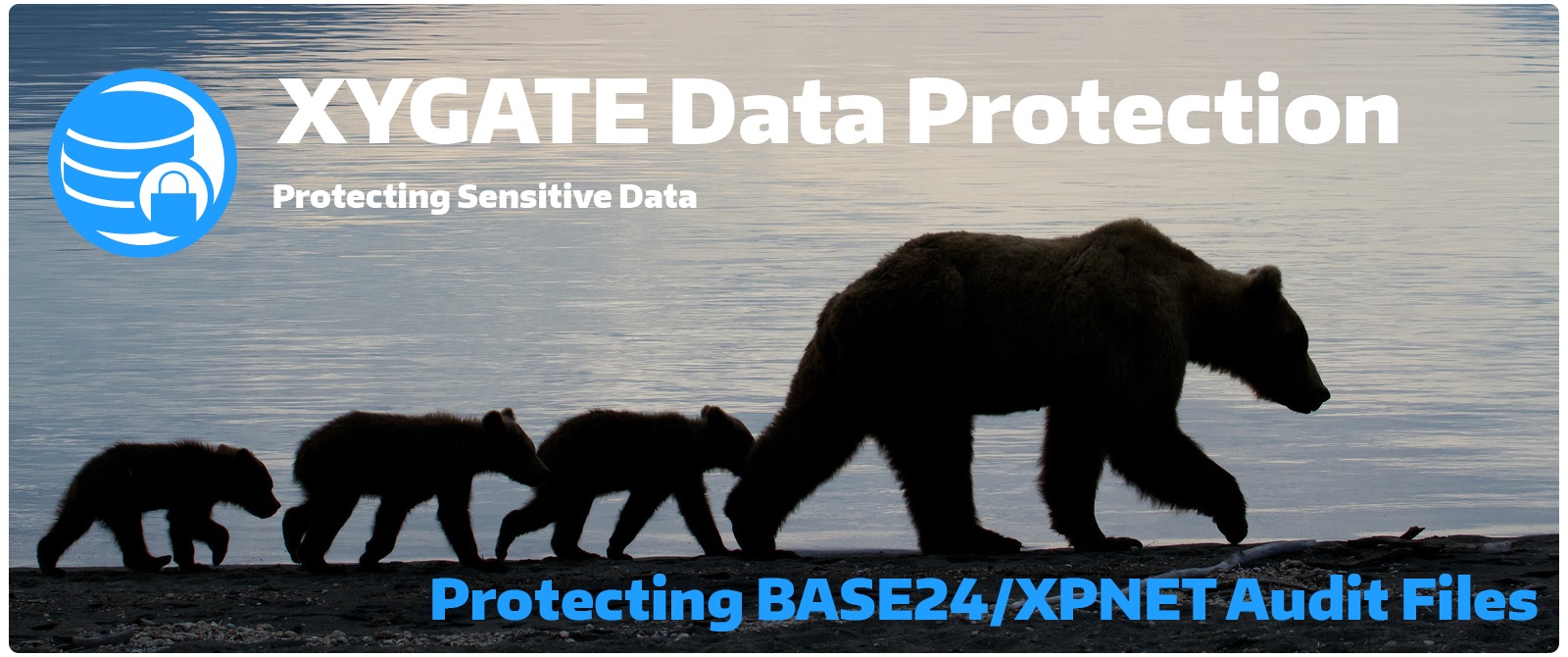 Bank Protects BASE24/XPNET Audit Files with XYGATE Data Protection
XYPRO has been working with our customers to implement XYGATE Data Protection (XDP) in a variety of different environments. One of our customers, a top 10 U.S. bank, runs a sizeable BASE24 installation, over multiple HPE NonStop Servers and physical locations. BASE24's middleware component, XPNET, provides an audit feature, essentially a trace function, for troubleshooting and other support functions. This customer uses XPNET audits extensively throughout their enterprise, and their PCI assessors noted that those files can contain sensitive data, including PANs, and must be protected according to PCI DSS 3.4 requirements.
Encryption on HPE NonStop with no application code changes
The bank, already an HPE SecureData (formerly Voltage) enterprise user on other platforms, had previously hesitated to implement SecureData on NonStop because of the perception that implementing it would require extensive code changes. However, XYPRO's XDP product, through its Intercept Library, provides access to all HPE SecureData functionality with zero code changes to the core application. The XDP Intercept Library intercepts all I/O calls and transparently invokes SecureData to apply either Format Preserving Encyption (FPE) or Secure Stateless Tokenization (SST) to protect any sensitive fields in the data being processed. This results in no sensitive data being written to disk in the clear, and allows customers to meet PCI and other regulatory requirements, without making costly changes to their application.
XYPRO tested XDP extensively with XPNET, requiring some careful engineering work with our own in-house BASE24/XPNET installation, as XPNET is supplied in object code form only, unlike most BASE24 components which ship with source. While we were able to confirm that the vast majority of XPNET I/Os were already covered by the existing XDP functionality, there were a few unusual use cases that required some additional code in XDP.
Sensitive data protected in multiple environments
After that development work completed, we provided a new version of XDP to the customer, who were thrilled to have such significant concerns addressed and they have now gone live in a number of their environments. The XPNET audit files, and the sensitive data they contain, are now protected, and the customer can move on with other business needs.
Going forward, XDP will be used to protect other parts of the customer's BASE24 environment, and we look forward to working with them on those projects.
For more information on how XDP can help you address your data protection needs, please see the #3 entry in our Top 10 NonStop Security Fundamentals, XDP on our website, or contact your XYPRO sales rep.
Andrew Price

---
comForte - The Board of comForte 21 GmbH appoints a new CEO

Wiesbaden, Germany – 1 July 2016 – comForte 21 GmbH announced today the appointment of Michael J. Deissner as their new CEO. He will assume responsibilities on 1 July 2016 and will succeed Dr Michael Rossbach, who will retire from this position on 30 September 2016.

'We are very pleased to welcome Michael Deissner at comForte', says Patrick Eyrich, Chairman of comForte's Supervisory Board. 'Michael has a long history and track record of successfully growing organizations in demanding environments. We are looking forward to working with Michael going forward and to open a new chapter in comForte's history.'

Michael Deissner is joining comForte from Cytonet, a biotech company, where he was one of the Managing Directors for the last 15 years. Michael started his career as a Managing Director of a medium-sized services company, before joining SAP AG in 1997 working as the Executive Assistant to the Board of Directors at SAP AG. During this period, he held different positions with varying responsibilities for SAP's internal and external projects.

Read the full story
---
XYPRO - Safeguard Auditing: When is Enough Enough?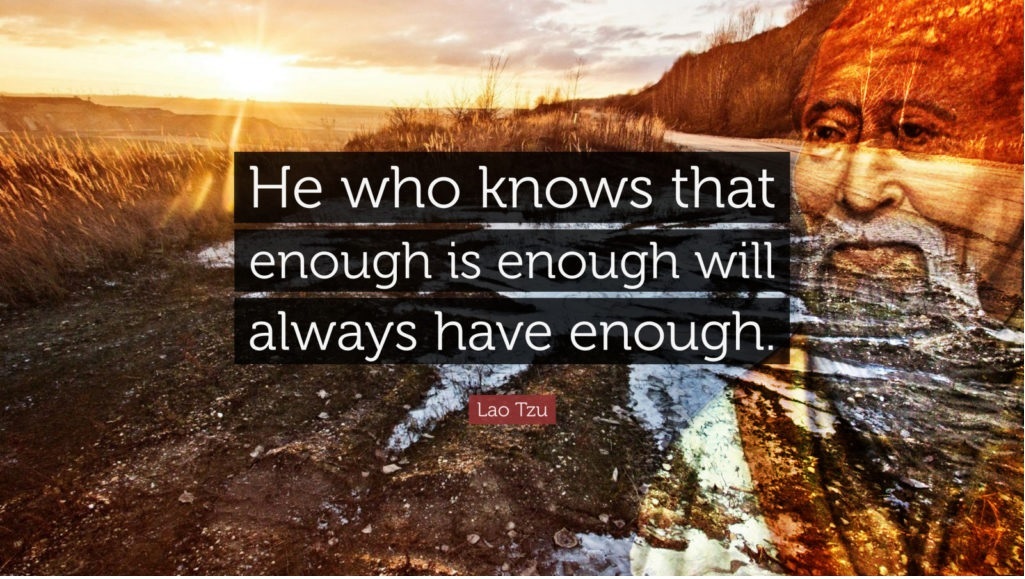 Safeguard Auditing: When is Enough Enough?
Auditability is a major principle of access control and a requirement of PCI-DSS. Monitoring complements accountability, authentication, and authorization by showing how security controls are actually protecting a system. Without monitoring, individual accountability, authentication, and authorization cannot be shown to have worked.
Monitoring must discover all occurrences of unusual authorized activities such as changing the security configuration or adding a user, and all occurrences of unauthorized activity such as a bad logon or denied file access.
On an HPE NonStop server, without additional third-party controls, authentication and authorization are controlled by the Safeguard subsystem. The Safeguard audit service provides for monitoring of authentication and authorization actions. It allows you to record and retrieve information about a wide range of events. Audited events are recorded in the Safeguard audit files, collectively referred to as the audit trail. With a tool such as XYGATE Merged Audit (XMA), you can easily collect Safeguard audit data and retrieve data in the form of queries and reports, using the easy to use XYGATE Report Manager (XRM) tool and also be notified in real-time of audit events that are too critical to wait for a report.
Determining what to audit seems simple enough. Why not just switch-on all available auditing and be done with it? Why not, indeed?

---
Gravic Publishes New White Paper
"Hardware vs Software Data Replication for Business Continuity"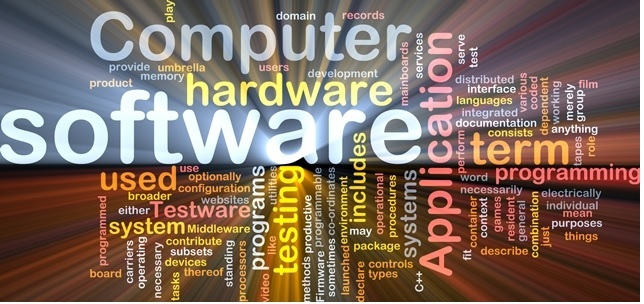 This month, Gravic published a new white paper, Hardware vs Software Data Replication for Business Continuity. Business continuity encompasses activities that an enterprise performs to maintain timeliness, consistency, and availability of its data, operations, and services. Application availability depends upon the ability of IT services to survive any fault, whether it is a server failure, a network fault, or a data center disaster. Data availability depends on the existence of up-to-date backup data copies. Data replication is an enabling technology for achieving high or continuous availability for application services and the timely backup of important data. There are two primary data replication technologies, hardware replication and software replication. In this paper, these two technologies are compared, concluding that a business continuity architecture built on software-based transactional data replication is the best solution to meet the highest levels of service availability and protection against data loss for mission-critical applications.
To speak with us about your data replication and data integration needs, please visit us at www.ShadowbaseSoftware.com, email us at SBProductManagement@gravic.com, or call us at +1.610.647.6250. Hewlett Packard Enterprise directly sells and supports Shadowbase Solutions under the name HPE Shadowbase. For more information, please contact your local HPE account team or visit our website.
Please Visit Gravic at these Upcoming 2016 Events
VNUG Conference—Stockholm, 12-14 September
New York/New Jersey Meeting—Berkeley Heights, NJ, 21 September
ATUG Meeting—Atlanta, 29 September
MATUG Meeting—Herndon, VA, 18 October
CTUG Conference—Toronto, 19 October
NENUG Meeting—Andover, MA, 20 October
Connect NonStop TBC—San Jose, CA, 13-16 November
Please Visit Gravic at these Sites
---
XYPRO looks forward
to seeing you throughout 2016
September 13, 2016 September 14, 2016
Stockholm, Sweden Event Website >
HPE Protect 2016 September 13, 2016 September 16, 2016
Fort Washington, MD, USA Event Website >
PCI North America 2016 September 21, 2016 September 22, 2016
Las, Vegas, NV Event Website >
Greater New York/New Jersey Area HPE & Partner NonStop Information Day September 21, 2016
DUST – October 2016 October 4, 2016
MATUG 2016October 18, 2016Event Website >
PCI Europe 2016 October 19, 2016 October 20, 2016
Edinburgh, Scotland Event Website >
CTUG 2016 October 19, 2016 June 20, 2016
Mississauga, Ontario, Canada Event Website >
NonStop Technical Boot Camp – 2016 November 13, 2016 November 16, 2016
San Jose, CA, USA Event Website >
PCI Asia Pacific 2016 November 16, 2016 November 17, 2016
---
Musings on NonStop!
July, '16
The opinions expressed here are solely
those of the now self-employed author
It's rare for me to take sides. After all, I have a business to run. But the events of the past few weeks have me a tad overwhelmed – Martin Fink has retired, the industry is abuzz with rumors of HPE offloading so many of its recent software acquisitions (anyone want Autonomy, by chance?) and yes, could it be true – HPE is out of not just services but software too? But if I do have to take sides then I am firmly in the camp of NonStop.

Far be it for me to comment or to fan the fires further. Simply, as an analyst and indeed an amateur futurist, I simply don't know! Fortunately, those I am close to at HPE have been judicious in the information that they have provided and so, as of right now, my guess is as good as anybody's! As the old saying goes (and yes, I have already quoted this in a recent post), if it's too good to be true, it's probably not true so don't believe everything that's published in the press these days.

What you can expect from me in the coming months is more of my own speculation – and yes, it is best categorized as speculation although after almost ten years, there are many folks within HPE that take it to heart even now. But in July I will be posting to the NonStop community blog my precursor to my traditional (yes, every three years since February 12, 2008) post about "My three wishes for NonStop" … If you haven't checked them out recently, and there is more than one, you may be surprised. Go to the label and read them all:

http://itug-connection.blogspot.com/search/label/Wishes
As for this past month, it's been a case of being heads down an blogging and if you have missed the body of work I have produced this past June, then check out all that follows here starting with my latest posts to the NonStop community blog, Real Time View:
Real Time View:
http://itug-connection.blogspot.com/2016/06/partner-summit-peaks-interest-of.html
http://itug-connection.blogspot.com/2016/06/what-we-discovered-in-vegas.html
http://itug-connection.blogspot.com/2016/06/hybrids-connectivity-analytics-and.html
http://itug-connection.blogspot.com/2016/06/its-good-to-be-alive-right-about-now.html
ATMmarketplace:
http://www.atmmarketplace.com/blogs/burgers-for-cash-or-burgers-and-cash/
http://www.atmmarketplace.com/blogs/the-terrible-toll-of-going-cashless/
Banking Technology:
http://www.bankingtech.com/499022/with-the-acceleration-of-time-will-we-run-out-of-cash/
And if you subscribe to their magazine, you will find a feature published in the June issue on page 40:
Cash continues as the only option … (a reprint of the post of April, 2016)
LinkedIn blog / Pulse:
The first couple of posts came fresh from HPE Discover and appeared on a daily basis:
https://www.linkedin.com/pulse/first-day-site-vegas-hpe-discover-2016-event-richard-buckle?trk=mp-author-card
https://www.linkedin.com/pulse/second-day-hpe-discover-ceo-meg-whitman-gives-us-news-richard-buckle?trk=mp-author-card
https://www.linkedin.com/pulse/third-day-hpe-discover-transformation-along-richard-buckle?trk=mp-author-card
https://www.linkedin.com/pulse/day-four-its-wrap-richard-buckle?trk=mp-author-card
https://www.linkedin.com/pulse/what-we-discovered-hpe-discover-2016-richard-buckle?trk=mp-author-card
The next post introduces my latest client referenced above and the new LinkedIn Group set up devoted solely to them – TCM NonStop Experts – HPE NonStop / Tandem Services and Solutions
https://www.linkedin.com/pulse/join-me-new-linkedin-group-tcm-nonstop-experts-hpe-tandem-buckle?trk=mp-author-card
Striim:
http://www.striim.com/blog/2016/06/running-real-or-running-virtual-nonstop-remains-in-the-race-striim-ensures-nonstop-is-winning/
http://www.striim.com/blog/2016/06/its-all-about-focus-and-when-it-comes-to-nonstop-striim-is-in-the-spotlight/
IR
http://www.ir.com/blog-pay/servers-big-data-clouds-and-hybrids-are-changing-landscape-but-prognosis-sees-all
http://www.ir.com/blog-pay/how-ready-are-nonstop-users-for-hybrid-infrastructure
DataExpress:
http://dataexpress.com/2016/06/24/nonstop-initiatives-relaxed/
Tandemworld (Musings on NonStop):
http://www.tandemworld.net/newsletter_jun16.html
Buckle-Up-Travel:
http://buckle-up-travel.blogspot.com/2016/06/travel-took-us-down-different-paths-but.html
OK, so have you read down to this point? Do I write too much? Can you keep up? Have you found something that your management should really know more about? Then of course, contact me directly – I answer everyone's emails.

Richard Buckle
Cofounder and CEO
Pyalla Technologies, LLC
Email: richard@pyalla-technologies.com
---
comForte - uLinga Takes Flight With NonStop X
comForte - uLinga Takes Flight With NonStop X
The numerous Regional User Group events held over the course of the first half of 2016 have been consistent on one point – the sales of NonStop X systems are ramping up nicely. With little fanfare across the greater HPE community, NonStop X systems are being used as upgrades to existing NonStop systems, as complementary systems in support of adjacent applications to existing NonStop systems, and even in support of brand new applications. The first member of the NonStop X family, the NonStop X NS7 X1, is proving to be a monster, delivering a minimum of 50% more raw performance power than the biggest members on the Itanium based NonStop i family of systems.
After selling well into the NonStop vendor community – particularly with the latest member of the NonStop X family, the NonStop X NS3 X1 (NS3) – deliveries to the broader user community are beginning to tally up. In fact, comForte has already taken delivery of NS3 for internal purposes! One very large big box retailer, having rolled out support for credit card processing as the main application and running it full blast last shopping peak season, is now moving towards all tendering applications being run on NonStop X.
"These NonStop X boxes are screaming," was the report the retailer gave to NonStop sales management.
At the DUST event in Phoenix, AZ, we heard NonStop sales tell of taking an order for four NonStop X systems, and then at N2TUG in Plano, TX, we heard NonStop sales tell of taking another big order, this time for five NonStop X systems. Only a short time later, OmniPayments, Inc. CEO, Yash Kapadia, reported that before the year is out, he will increase his order for customer-delivered NonStop X systems from four to six, and this comes after having taken delivery of three NonStop X systems to populate a multi-location cloud computing environment based solely on NonStop.
Read the full story
---
NuWave Upcoming Events

NuWave Technologies will be at some great events coming up this year. Mark your calendars and we hope to see you there! Learn more about these events and how to contact NuWave to schedule a time to catch up here.
VNUG - September 13-14
Greater New York/New Jersey Area HPE & Partner NonStop Information Day - September 21
ATUG - September 29
PKF - October 3-4
MATUG - October 18
CTUG - October 19
NENUG - October 20
Connect NonStop TBC - November 13-16
BITUG Little Sig - December 8
---
AN OMNIBUS SOLUTION FOR PAYMENTS – ESPECIALLY IN HIGH VOLUMES
www.financialit.net reviews TANGO by Lusis Payments
TANGO is the transaction processing system developed by Lusis Payments for banks, merchants, processors and retail companies that deal with large volumes of payments. It is hardware and software agnostic. That means that it can run on any hardware and operating environment including HP NonStop™. The main strength ofTANGO is in its ability to handle any type of payment. It works for all industries, and not just banks and financial institutions. Lusis has customers in all regions of the world.
Lusis Payments built the TANGO platform around the concept of a single payment hub that connects all the functions and devices necessary to process a transaction in a single chain. The core architecture of the product is written in C++ and is service oriented which makes it interoperable with information from multiple sources. However, the most compelling feature of TANGO is its flexible configuration. This allows users to deploy the solution as an entire payment ecosystem or choose a certain functional component and integrate it with their own existing transaction processing system. And it can be integrated with the user's own KYC, CRM or other application.
READ THE COMPLETE REVIEW AT: https://financialit.net/publications/product-reviews/omnibus-solution-payments-especially-high-volumes# then schedule a webcast to learn more about TANGO by Lusis Payments.
BRIAN MILLER
GENERAL MANAGER
Phone: 415-829-4577
Email: Brian.Miller@lusispayments.com
Website: www. lusispayments.com
---
Availability Digest Investigates the Looming Threat of a Solar Superstorm

On average, solar superstorms take place every 150 years. The last one was 157 years ago. It was the Carrington Event, named after the British astronomer Richard Carrington, who was among the first to recognize the link between solar activity and geomagnetic disturbances on Earth. That solar superstorm took place long before the introduction of electrical grids. The innovative technology of the time was the telegraph, and telegraph systems worldwide failed. Imagine how a Carrington-class solar superstorm could impact our lives today.

Less severe geomagnetic storms took place in 1921 and 1960. In March, 1989, a geomagnetic storm disrupted power across much of Quebec, Canada. A near miss (whew!) took place on 23 July, 2012, when the trajectory of a Carrington-class solar superstorm barely missed the Earth. What are governments doing to prepare their populations for the solar superstorm that doesn't miss? That is the focus of this Digest article.

In addition to "The Looming Threat of a Solar Superstorm," read the following articles in the Availability Digest's July 2016 issue:

Salesforce Takes a Dive – The Salesforce outage in May 2016 ranks as one of the worst ever cloud failures. Compounding the outage was a recovery hampered by Saleforce's inability to fail over from its Washington data center to its backup data center in Chicago. The Availability Digest repeatedly emphasizes the need for thorough testing of failover procedures. Salesforce didn't listen.

Power Outages Caused by Animals – Oh, sure! Blame the innocent critters for one power outage after another. Yet in many cases, animals are the culprits. Just check out cybersquirrel1.com for the number of outages caused by squirrels, birds, raccoons, snakes, even rats (not the human kind). In fact, experts agree that the #1 threat to the U.S. electrical grid isn't Russia; and it isn't China or any other country. The #1 threat is squirrels.

Hospitals Under Ransomware Attack – Hackers always are looking for soft ransomware targets. Within the healthcare industry, they have found numerous victims. Cybersecurity is poor within many healthcare facilities, yet the well-being of patients is so critical that hospitals are willing to pay ransom to regain access to compromised patient information. What defenses can hospital deploy?

@availabilitydig – The Twitter Feed of Outages - Our article highlights some of our numerous tweets that were favorited and retweeted in recent days.

The Availability Digest offers one-day and multi-day seminars on High Availability: Concepts and Practices. Seminars are given both onsite and online and are tailored to an organization's specific needs. We also offer technical and marketing writing services for a variety of industries as well as consulting services on risk assessment and system architecture.

Published monthly, the Digest is free and lives at www.availabilitydigest.com. Please visit our Continuous Availability Forum on LinkedIn. We're at 768 members and counting. Follow us as well on Twitter @availabilitydig.

---
NonStop Technical Boot Camp 2016

Click here to LEARN MORE AND REGISTER NOW:
Registration Information:
EARLY BIRD: $1295 (before 9/29/16)
REGULAR FEE: $1595 (after 9/30/16)
Pre-Conference Seminar Registration: $150
Guest/Spouse Pass for Evening Events and Receptions: $100
Call for Papers is OPEN:
Learn more and submit your paper here.
Call for Papers closes on September 1st.

The Partner SIG looks forward to reuniting with Customers and HPE this fall!
Kathy Wood
NonStop Partner SIG/Vendor Chair
---
U.S. Retailers Declare War on PCI Council - comForte Perspective
Introduction – selling basic security software and being too early
We have been working in the context of Payment Card Industry (PCI) for a rather long time — more than a decade, in fact. We have been active in computer security approximately five years longer; time certainly flies.
Working for a software vendor that makes a significant part of its revenue by selling security software might make us biased; but we have always tried to only develop, market, and sell software that in fact makes customers more secure.
We do remember that, for a long time, selling any software securing HPE NonStop systems was very much an uphill battle; and vividly recall giving presentations to technical folks who would pick up on the fact that they weren't, in fact, very secure, but who you could tell weren't particularly concerned.
It took us awhile to figure out that we were ahead of the curve. Imagine being one of the first seatbelt salesmen, but you're in the early 1930s and there is no mandate whatsoever for safety features, and folks are simply not concerned about getting hurt in accidents. After all, cars are new and exciting; so why worry about safety? In the car world, the attitude toward seatbelts has certainly changed in this day and age.
Enter PCI — the rules change and so do we, in 2005. At the time, it was the first well-written security standard we'd ever come across — and there were numerous others. The first version of PCI-DSS was created by the PCI Security Standards Council, and it was reasonably short, concise — and, most importantly, it had "teeth."
Noncompliance was different than being audited internally and filing the results away. Noncompliance could have severe consequences, depending on many factors.
We were thrilled at the time and attended several conferences wherein we met fellow security professionals who we felt were trying to make the computer world more secure. Eventually, in 2011, comForte joined the PCI Council, giving us more "street cred" and also more insight into the organization, including the ability to participate actively.
Over the next several years, we would read the PCI standards in their various incarnations. And then, do it again. . .and again. We would reflect on how to apply it to the somewhat secret platform of HPE NonStop servers. We did plenty of presentations over the years and wrote plenty of white papers on the topic.
Read the full story
---
Register Now for the MATUG Fall Users Meeting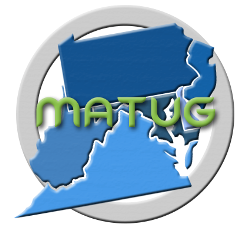 Please register via EventBrite for the Mid-Atlantic Tandem User Group (MATUG) meeting scheduled for 8am-5pm on Tuesday, October 18, 2016 at the HPE Headquarters, Herndon, VA USA. (Click https://eventbrite.com/event/16902004350/ for more information.) The MATUG meeting is open to all HPE NonStop customers, partners, users, consultants, or interested parties. Members are usually from the following states: Pennsylvania, New Jersey, Maryland, Delaware, Virginia, Washington, D.C., and West Virginia, although anyone can attend. MATUG provides members with the opportunity to participate in quality informational sessions, learn about new HPE products and services, and interact with fellow HPE NonStop users.
Please share this information with others in your organization who may be interested in attending. If you are interested in speaking, please email Susan Loeliger, MATUG Secretary/Treasurer. User presentations take preference and are free. There are ONLY two 25-minute vendor presentation slots left; they include a small sponsorship fee (TBD based on overall meeting expenses, including meals), and will be filled on a "first-come first-served" basis, based on the time of your email response. Please note that MATUG is on Tuesday, October 18, CTUG is on Wednesday, October 19, and NENUG is on Thursday, October 20, which creates a tight travel schedule for vendors who will be attending all three events; however these meetings/locations should allow for sufficient time for evening travel.
---
comForte at events near you in 2016
| | | |
| --- | --- | --- |
| VNUG | 12-14 Sept 2016 | Stockholm, Sweden |
| NY/NJ NonStop | 21 Sept 2016 | Berkley Heights, NJ, US |
| Payment Knowledge Forum | 3-4 Oct 2016 | London, UK |
| DUST | 4 Oct 2016 | Texas, US |
| MATUG | 18 Oct 2016 | Herndon, VA, US |
| CTUG | 19 Oct 2016 | Canada |
| NENUG | 20 Oct 2016 | US |
| NonStop TBC | 13-16 Nov 2016 | San Jose, USA |
| PCI Europe | 24 Nov 2016 | Amsterdam, NL |
Please contact us if you would like to arrange meetings with our team at any of these events.
---
Integrated Research
June is the final month of our financial year, so the focus for the IR team was to finish strong and end the year on a high point. It is also a time for us to reflect back on our performance for the entire year. It is worth noting how committed our NonStop customers are to the platform. One specific item of note is that over the past 12 months we began to see the first production deployments of NonStop X systems across our customer base.

There are now approximately half a dozen NonStop X systems at our customer's sites, spread across the US, Canada, and Mexico. Some are test systems and some are involved in Proof of Concepts (PoCs), but some are already in production environments. We have believed for some time that NonStop X systems have the potential to be game changers for HPE with significantly improved price performance characteristics and this promise is beginning to be realized.
The mission critical workloads that our customers are running on their NonStop systems remains the most important consideration for IR. Prognosis and NonStop still support a significant number of system that do the "heavy lifting" for clients in the financial services and telco segments. We hope that the newer NonStop X systems will now open the doors to other markets as well.

The general population takes it for granted that the swipe of a card or dip a chip at a POS terminal automagically means that their purchases will be approved. Folks outside of our business just do not understand how many players there are in the typical transaction path and how many interactions is takes for a single authorization transaction to be completed in the few seconds that they stand at a checkout counter or an ATM.


The assumption that it all "just works" is now just an imbedded part of our daily lives, and yet with how complex things are it is somewhat remarkable that it works at all! The underlying infrastructure has become incredibly complex, with an ever increasing number of moving parts. The good news for us is that Prognosis continues to be a critical component in the transaction processing fabric, helping our users to manage the complexity and minimize any negative impacts to consumers.

Based on the dedicated efforts of the entire Prognosis team, the biggest network owners and switches continue to run Prognosis and provide input that underpins our development plans for the future. It's not just about making sure Prognosis supports the new NonStop X family of systems. It's also about staying out in front of changes under way within the payments marketplace as a whole. The barriers to entry for vendors offering new payment processing options and solutions continue to shrink, so that even the biggest players need to work hard to stay competitive and relevant. Their expectation is that we will be right there with them.
As our customers embrace clouds, big data and offer even more services for their mobile phone users, the complexity of transaction processing systems will only continue to increase. If you haven't read the IR blog post of June 26, 2016, Managing Multi-party Transactions in a Complex Payments Eco-system, I suggest that you check it out. John Dunne, who is our Solutions Officer here at IR, takes a look at this growing complexity as he discusses the emergence of multi-party transactions as consumers and processors demand an even better payment experience.

With another year behind us, plans for FY17 are well underway. One thing is for sure - our business will continue to be influenced by where our customers are headed. It remains our goal at IR that Prognosis will continue to help customers monitor, manage and visualize all the moving parts within their systems in a way that protects their own customers and allows them to focus on the business of payments.

Andre Cuenin
andre.cuenin@ir.com
+1 303 390 8732


---
File Integrity Monitoring on NonStop Systems
NonStop systems are now being used in far more dynamic situations and have more external connections than ever before. Any compromise in security is likely to have far reaching consequences, both for the immediate damage that may be done in terms of financial loss and for the wider damage done to a merchant's reputation. Needless to say, the security of personal cardholder information has become paramount.
FIM and PCI DSS
File Integrity Monitoring (FIM) is an important requirement of the PCI data security standard for maintaining confidential (e.g. cardholder) information and is considered a crucial part of protecting business assets.
PCI DSS Requirement 11.5 stipulates that providers must "Deploy a change-detection mechanism (for example file-integrity monitoring tools) to alert personnel of unauthorized modification of critical system files, configuration files, or content files; and configure the software to perform the critical file comparisons at least weekly."
It is clear that FIM is an important security necessity and a FIM solution must be implemented on any system that handles cardholder information. However, the detection of any particular change is just the start of the process. To be effective, FIM solutions must differentiate low-risk from high-risk change; integrate with other security solutions for log and security event management (including real-time alerts) and support a fully-managed history database of changes.
File Integrity Checker (FIC)
CSP's File Integrity Checker (FIC) is widely used by financial institutions to deliver FIM in NonStop Guardian and OSS environments. It is also tightly integrated with CSP's other solutions for audit, compliance and Safeguard, EMS and real-time event monitoring.
File Integrity Checker (FIC) provides the ability to check multiple filesets, enabling the verification of groups of critical files more often (i.e. daily) and less critical files less often, (i.e. weekly). FIC takes a unique fingerprint of all selected files based on chosen attributes, including MD5/MD5-Inc, File Type, Last Modified, Owner, Security Mask, Set UId, Set GId etc.
FIC's new Multi-Node "Guardian Fileset Compare" feature permits the attributes of any two file sets on any two systems to be compared against each other, e.g. between production and disaster recovery systems. This is to ensure that no unwanted or unauthorized changes occur during the synchronization of files between systems. A record count difference threshold is used to reduce false positives due to latency across nodes.
Real-time alerts with Alert-Plus
Some files are too sensitive to wait for changes to be analyzed. In this case, event monitoring solutions like CSP's Alert-Plus can be used to immediately invoke both notifications (alerts) and investigative or remedial actions. Alert-Plus receives data from Safeguard Audit, EMS messages, ACI's BASE24 messages and CSP solutions like PassPort, CRM & FIC.
Alert-Plus can extract events in real time, evaluate the events against any user-defined rules to see if they are of interest and then forward them to any number of data warehouse products such as HP ArcSight, RSA Envision and NETIQ Log Management.
For more information on CSP solutions visit www.cspsecurity.com
Regards,
The CSP Team
+1(905) 568- 8900
---
Special Announcement
NuWave Technologies is extremely excited to announce the appointment of Gabrielle Guerrera to the position of CEO.
This move could not come at a better time as we continue to grow and evolved with the ever-changing NonStop space. Congratulations, Gabrielle!
Read more about the transition here.
---
TCM Solutions
The new LinkedIn Group for TCM Solutions (HPE NonStop / Tandem Services and solutions) has now been launched and membership has climbed steadily from the very beginning. Already our first goal is in sight and by the time you read this, there will likely be a lot more members. The focus of this group is to create a community that is interested in NonStop services in general; of value to people from the Nonstop user base including Nonstop consultants. Understand what services are available, understanding services that NonStop customers want and specifically, the types of services being provided by TCM.

Why this is important? Well, with the arrival of the NonStop X and the new price / performance metrics we see being established, and with the talk about the imminent arrival of a virtual NonStop (vNonStop), the likelihood of there being many more sites running NonStop is highly likely and there just isn't enough skilled staff to go around. This LinkedIn group will help all members of the NonStop community looking for NonStop services and NonStop experts to provide services via an established (20 + years) proven NonStop service provider. And yes, TCM has been the dedicated pioneer and provider of NonStop service solutions for longer than anyone we know. If as yet you haven't joined the LinkedIn group, then check out:
TCM NonStop Experts – HPE NonStop / Tandem Services and Solutions
Or simply follow this link:
https://www.linkedin.com/groups/8546566
Right from the beginning I was impressed with the speed with which comments began appearing. The one conversation that I was particularly drawn to was started when Richard Buckle, Cofounder and CEO, Pyalla Technologies, LLC, asked rather candidly, There is this story, right - the two systems managers in the corner ... that can also be accessed by following this link:
https://www.linkedin.com/groups/8546566/8546566-6154108416005599233
Richard posed the question of "whether anyone needed to worry about the expense of having two folks tending to NonStop that everyone else in the data center knew very little about - how do we even know they are doing a good job? How can we even assess their value proposition?" Continuing with the question, he then asked, "Can we run our systems like this? Can we afford those two attentive systems managers (somewhat aging by now - which is OK for me to observe as I too am aging, ok?) or do we turn to professionals that look after many such systems?"
Of course, I couldn't resist responding to several of the comments as this is central to why we have succeeded in business for as long as we have. TCM believes that yes, you can look outside of your IT to companies such as ourselves. And yes, as we see it, it all comes down to skill embedded Service Delivery management that knows exactly what is needed to support HPE NonStops more than anything else. NonStop is special, and we are all special - most of us have grown up in the NonStop Tandem culture – critical is normal for us!!! And the 2 folks tending to the NonStops? What happens to them? Well, they hopefully become part of the TCM NonStop community, where their skills are recognized, appreciated and core to our business – and enjoy a great nonstop future!

Among the first comments some came from well-known NonStop supporter, Mike Hoare. As Mike responded, "The problem comes when you need 'hands on' to the systems. Things like release changes, major reconfigurations, etc. are best done on-site and in direct co-operation with the customer." Mike touches on the need for "hands on" which is a very valid point, that's why TCM's remote services include regular on-site working, not only for the major changes, etc. but also to help embed into the customer's culture, become part of the team, be seen, and for all practical purposes, be the "champions" of NonStop.
Furthermore, it has been our experience that as we see remote services develop, this will bring great opportunity and assurance to the NonStop community. Not only will customers have great, cost-effective and reliable solutions available but NonStop consultants will also be able to deliver their value to a global market through experienced HPE NonStop service providers such as TCM and such service providers must plan for periods of on-site team work, the "face to face" stuff, that has already been mentioned including understanding the team ethos, the mechanics, the personalities and the culture. It is all very important – it helps when you know who you are working with, even if it is an ugly old NonStop-er like me!
"It might make sense to turn Richard's question around and ask whether enterprises still can afford to run those currently prevailing standards-based IT systems, requiring significantly more manpower and running at somewhat less-than-ideal service levels. The answer is a clear 'No', that's why we see that strong trend towards cloud computing," for instance, writes NonStop advocate, Gerhard Schwartz, and a reference to just how "expensive" it is to run many prevailing industry standard and open product offerings. Just take a look at how expensive (on human resources) it is to run Oracle, for instance. He then goes on to say, "In those niches where there are well-working NonStop applications, the best recipe for wasting money and annoying customers is to replace those with plain vanilla applications (doesn't matter much whether they run onsite or in the cloud). And yes, locally run NonStop applications can of course be managed remotely by specialized service providers."
As Gerhard asks, "can enterprises still afford to run those currently prevailing standards-based IT systems requiring significantly more manpower?" This will surface time and time again we believe as customers understand just how NonStop too is becoming as much an industry-standard and open product where we can respond differently. "Well, YES; these customers of NonStop X systems can afford NonStop X if we at TCM help make HPE NonStop support affordable and reliable – and this is what solutions like TCM's remote services have achieved; affordability and peace of mind for NonStop users and customers – delivered by NonStop experts throughout the world, managed by experienced NonStop service managers who's DNA, blood, life is NonStop Tandem! NonStop Tandem! Nonstop Tandem!
This is just one example of what the conversations on this new LinkedIn group are covering and we expect to see a lot more but the real winner here is the NonStop community. Increasingly, we are a tightly knit community quick to ask questions and yes, quick to respond when we see the situation calls for a response. This is a new endeavor for TCM but we hope all interested in embracing NonStop and yet, equally interested in keeping the costs of operation manageable, will join us at TCM NonStop Experts – HPE NonStop / Tandem Services and Solutions We look forward to welcoming you …
Kind Regards
Tony Craig
Managing Director
---
Find out more about us at
www.tandemworld.net
---