Tandemworld eNewsletter for July 2015
---
Contents
N2TUG Slides Now Available
OmniPayments' OmniCrypto – Bulletproof Security for HP NonStop
Musings on NonStop! - July, '15
To gain a big audience, NonStop goes small!
2015 is looking BIG!
New comForte article in The Connection
Third Data Corporation
Canam Software Labs Inc. Launches THUNDER SUITE SOFTWARE TO JSON AND XML-ENABLE COBOL AND C PROGRAMS
Implement That Security Software You're Buying
comForte's Limited Edition 'HP NonStop for Dummies' Book!
Gravic Publishes New Article on Risks and Downtime Costs of Active/Passive Business Continuity Solutions
NonStop Technical Boot Camp 2015
Data Analysis and Distribution with Cypress
Availability Digest Explains Why July 8th was a "Human Triple Whammy"
XYPRO looks forward to seeing you throughout 2015
comForte at events near you in 2015
Registration Now Open for the MATUG Fall Users Meeting
Current Subscribers 15042
---
N2TUG Slides Now Available
NuWave Technologies' most recent presentation, "
Integrating NonStop Applications with Web Services," is now available for download. View the slides to learn
how you can integrate information from Web services into your HP NonStop applications, as well as how you can use Web services to share data with other platforms.
Harness the power of Web services to increase the functionality of your HP NonStop servers:
§ Access your supplier's inventory from a Pathway application
§ Allow your customers to place and track an order on your HP NonStop server
§ Accumulate data from across your enterprise to update your NonStop database
§ Check your NonStop system performance from a mobile device or browser

These are just a few of the ways to boost the functionality of your HP NonStop applications. Download the PowerPoint slides to learn how to bring your NonStop systems into the modern age and make them an integrated part of your IT infrastructure.
---
OmniPayments' OmniCrypto – Bulletproof Security for HP NonStop
Look no further than OmniPayments, Inc. for bulletproof security. Our OmniCrypto suite of security products is valued by retail and financial networks that manage and deploy unique keys for automatic teller machines (ATMs) and point-of-sale (POS) devices. Flexible and customizable, OmniCrypto delivers role-based and permissions-based authentication and authorization, hardware and software encryption for data-at-rest and data-in-flight, management and migration tools to simplify and speed implementation, and digital certificates and signatures for e-commerce applications.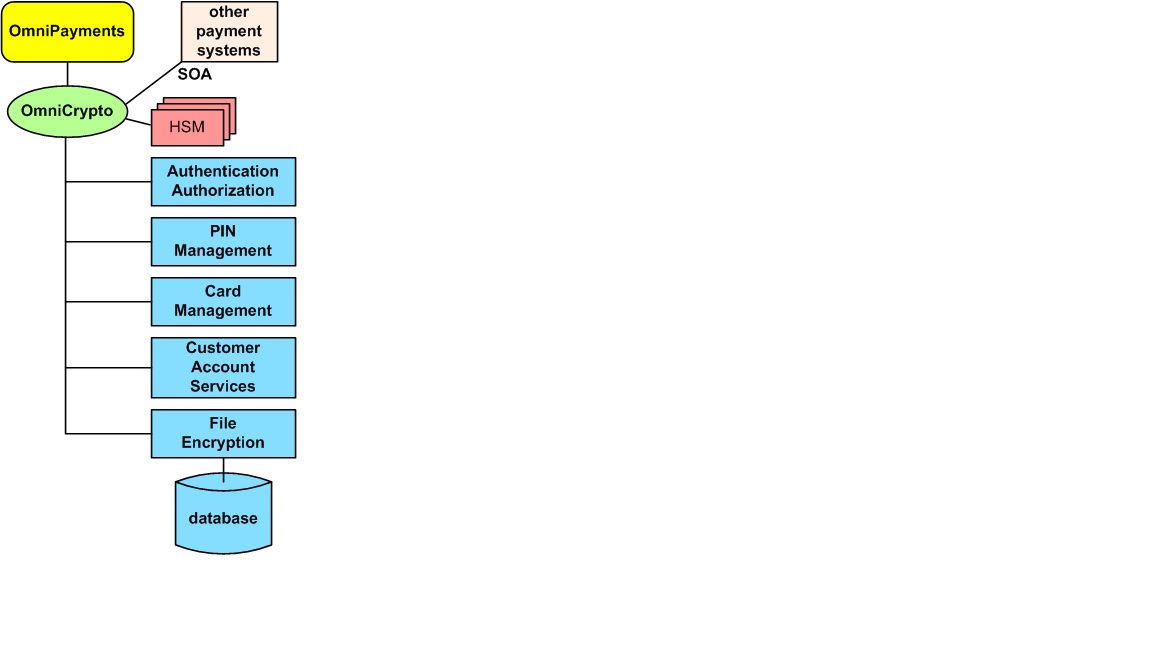 In addition to its role as a critical component of the OmniPayments Financial Transaction Switch, a popular BASE24 replacement, OmniCrypto is sold separately and seamlessly integrates with other payment systems. HP NonStop, Windows, UNIX and Linux are supported platforms.
Based on a modern, component-based design and an open SOA environment, OmniCrypto includes modules for ATM/POS transaction security ● ATM key management ● Public Key Infrastructure (PKI) ● encryption and tamper proofing of database/files, passwords and credentials-based user authentication ● and role-based Access Control Lists (ACL) for user authentication. It offers complete card and PIN management services that are fully compliant with ANSI X9.8 (3DES) and ANSI X9.24 (Unique Keys), works with third-party products to provide two-factor authentication, and supports the CVV, CVV2, iCVV, ARQC, CSC, and CVC verification codes.
OmniCrypto is PCI-DSS compliant and conforms to all industry standards. It can be accessed from other computers via standard SOA application servers so that companies can use OmniCrypto as their centralized authentication security service. Via a common interface, OmniCrypto offloads encryption to Hardware Security Modules (HSM) such as HP Atalla and Thales. For high volumes, OmniCrypto will route transactions to a pool of HSM devices to achieve fault tolerance and load balancing.
OmniCrypto's SecureChannel allows client applications to communicate securely with server applications via SSL (secure socket layer). SecureFile Transport encrypts any type of file for transfer from one place to another.
OmniPayments is a comprehensive architecture by which financial institutions acquire, authenticate, route, switch and authorize transactions across multiple input channels such as ATMs, POS terminals, kiosks, IVRs and the Internet. It supplies a full set of functionalities to support payment transactions. Based on a modern Service Oriented Architecture (SOA), OmniPayments consists of several service modules. The critical payment components are built on NonStop for the highest availability.
OmniPayments easily expands to provide additional functionality when needed and supplies complete security functions for every financial transaction handled. It will survive any single fault, requires no downtime for maintenance or upgrades, and supports a range of disaster recovery solutions. Now available on NonStop X.
The OmniPayments pricing model is based not on transaction volume but instead on a one-time software license. This results in huge savings.
OmniCloudX, running on NonStop X, hosts numerous instances of OmniPayments at a price so attractive that mid-size retailers now can enjoy the benefits of their own high-capacity transaction switches. Starts at only $5,000 per month.
OmniPayments, Inc. is the host of ITUGLIB, a downloadable library with a wealth of software utilities, both legacy NonStop and Open Source. OmniPayments provides space, maintenance, power, and bandwidth at no cost to the NonStop community. http://bit.ly/1D3mn8j.
OmniPayments, Inc. (www.omnipayments.com) is the product arm of Opsol Integrators Inc.,

a leading HP NonStop system integrator.

For further information, contact Yash Kapadia at +1 408-446-9274 or at
yash@omnipayments.com.
---
Musings on NonStop! - July, '15
The opinions expressed here are solely
those of the now self-employed author
It was a matter of packing up the company command center with food and drinks, loading into the wardrobes suitable business attire, and making sure all the tanks that needed fluids were full and those that didn't were empty. Then it was a matter of checking the maps and heading out – this moth we bracketed a number of user events and vendor meetings that have seen us on the road for three weeks. We extended our range considerably by hooking up the trailer with a car we could use to commute and even though this made our vehicle rather long, and hence limited the number of places where we could park, we liked having the option to drive anywhere we wanted.
Looking at the setup from the driver's seat, the company command center (or simply, the RV, as it's also known) suffers from a distinct lack of useful driver feedback. As with our office designs, there's a predisposition for most involved in technology to demand a pair of monitors at a minimum, so why not have the same set up across the dashboard of our RV? There's plenty of room up front and as long as it didn't obstruct the view, why not? The dual monitors displaying the route – one showing the roads (with the right lanes to be in highlighted) the other, a satellite view so as to be aware of obstructions like overhanging branches or changing road surfaces are very much missing!

Not too much to ask, and definitely anything that leverages technology I already use on a daily basis would be a god-send. I'm just impatient about using a device with its interface standing in the way of what I need to do and the same should be true whenever we jump behind the wheel of our favorite vehicle. After all, I now know about apps and the functions of various keys and can interact with in a minimalistic way, without the process being too disruptive. Driving past big 18-wheelers it's quickly apparent that nearly all of them contain an integrated laptop with monitor and keyboard fully visible –I don't need the keyboard these days, just two really big monitors!

Reading the August 2015 issue of the magazine, Motor Trend – one of my newfound primary sources for all things technical – Editor-in-Chief, Edward Loh, writes of connecting cars. And in his closing remarks he states, "For (Qualcomm's SVP of automotive production, Nakul) Duggal, the ubiquity and rapid evolution of the smartphone make it the high tech pacesetter in an ecosystem that seamlessly connects everything in your smart home (from your smart refrigerator to LED lightbulbs) to your wearables (health monitoring watch and clothing) to yes, your car: 'I can't imagine that the car will be relevant for you as a connected device if it will not coexist on the same larger platform as your phone.'"

Furthermore, writes Loh, "Duggal understands that it's quite a scary thing for carmakers to contend with: "'It's not their business,' he says. But it will have to be, because some very powerful outsiders are working with the auto industry to set the connected car agenda." Now, from my perspective as someone who simply derives pleasure from driving and wants nothing standing in the way of the actual task of assuming control of the vehicle, it's become the business of car manufacturers to "accommodate the seemingly endless array of technologies that continue to pop up from all directions."

But what of the other way round? No, not whether our computers should become more car-like in the way we use them, but rather, what's inside our data center. Should these systems loose relevance for us, as an accessible, "connected, device if it will not coexist on the same larger platform as your phone?" If we walk to the console of the latest NonStop system, should it indeed be as easy to access and indeed parallel to some extent, the way we use our smartphones or tablets? In fact, should our latest NonStop system come with a console at all, just a smart wireless way to connect to our smartphone, tablet or even wearable device?

To some extent, this has been a reoccurring theme of conversations I have had with several folks at IR looking at ways to streamline the use of their premier applications management and monitoring solution, Prognosis. The realization is that almost everyone in IT is on the move and this includes operations staff. A recent visit deep inside the bowels of one of HP's massive data centers, where the ATC systems are installed, there's no evidence of any consoles at all – it's all remote and so essentially, could be viewed from practically any device out there capable of emulating a Prognosis console and this is exactly what I expect to see develop further in the coming years. No, a NonStop system as we know it today will not be relevant if we cannot work with it just as we interface to any other device we rely upon, and that increasingly has become our phone.

Likewise, even earlier, comForte CTO Thomas Burg demonstrated access to an application on NonStop via mobile phone – something he demoed at a number of events, as I recall. However, before we get too carried away with all of this remember, the substance of what is written here was influenced by a car magazine and yet, as you throw the data center doors open even wider, there's the Internet of Things about to make an even bigger splash on IT. "Whatever you saw yesterday will be irrelevant two years from now as far as technology goes," says Duggal. "Once the automotive industry realizes that embracing an ecosystem that keeps their products and their customers much more current, they'll have happier customers. They'll have much more interesting experiences to offer." And catering for our own customers interesting experiences is what will continue to drive IT forward and NonStop needs to be on top of its game to stay relevant.

The RV is now back in Boulder with a little over 4,000 miles added to the odometer. As for the car we towed with us, it added another 1,000 miles over the three weeks. Shortly the RV will go in for a minor service as we repair a couple of odds and ends but will we be adding the big screens as I would like to do? Unfortunately, no! It's just not going to happen – but if I can mount a couple of tablet holders I may just be able to repurpose some older iPads we have lying around the house. Driving our command center based on input from some familiar old friends - well, that might just do the trick.
Richard Buckle
Founder and CEO
Pyalla Technologies, LLC
Email: richard@pyalla-technologies.com
Following my blogs? My web publications? My discussion Groups?
Check out (or copy and paste to your browser):

Real Time View at http://www.itug-connection.blogspot.com/
…. And check out the Group on LinkedIn, Real Time View
comForte at http://blog.comforte.com/
…. And check out the Group on LinkedIn, comForte Lounge
ir.com Payments and Infrastructure at http://www.ir.com/blog-pay/
…. And check out the Group on LinkedIn, realtime.ir
WebAction.com at http://webaction.com/blog/
…. And check out the group on LinkedIn, Data Driven Apps

ATMmarketplace at
http://www.atmmarketplace.com/blogger.php?id=130763
… And check out the Group on LinkedIn, ATM Industry Association
buckle-up at http://www.buckle-up-travel.blogspot.com/
…. And check out the SubGroup on LinkedIn, Pyalla Track Days
---
To gain a big audience, NonStop goes small!
At DataExpress we have always believed in the saying "the proof of the pudding is in the eating" because the products we have in both in NonStop as well as Open Systems quietly go about their daily business moving critical files to where they need to be moved, managed, on time, automatically and securely. In fact the only time you hear from our products is when something did not go as scheduled.
In our industry, marketing has never been a fixed discipline; simply cranking out the same message, day after day. Unless, of course, you are in the soap business which clearly, technology is far removed from – if we turn away from our market for only a moment the world changes around us often in dramatic and unexpected ways. However, perhaps the world of marketing is coming around to how we have done business for as long as we have been in business; what real customers are doing with a solution counts for far more today than ever before.


From a direct marketing perspective, we are more reliant on what transpires at user events around the world where presentations are given that highlight our capabilities to audiences we are sure haven't heard the complete story. We have been on the perimeter of many companies radars and that's been mostly due to our reliability. No dramas or alarms, and we are soon pretty much out of the limelight at most sites, which is how our customers like it. At the recent N2TUG NonStop regional user group meeting, here in Dallas, we elected to have Pyalla Technology, LLC, Cofounder and CEO present on our behalf and this is consistent with how we have traditionally marketed DataExpress.

With so many products in the marketplace the only tangible differentiator that all prospective customers readily identify with is the references that come from actual users. And when it comes to securely managing the movement of files from one system to another, nothing could be simpler, or so it would seem on paper or the whiteboard. And yet, so much can go wrong – an automated process fails to kick off somewhere along the path, a new release of software can be introduced without ensuring all dependent products continue to work, costly SLA's can be missed or a network software upgrade brings down a complete data center as we just witnessed this past week at the New York Stock Exchange.

Yes, so much can go wrong – and when it does, it can cost not just the reputations but real money. Dealing with any government always comes with a cost. Mess up and you have to pay up and it's only through the presentations by those exceedingly pleased with being left out of the spotlight that others get to know of a proven product's qualities and DataExpress is no exception on that score. With DataExpress, so much goes right that there will always be a marketplace for the solution, and this is where the changing world of marketing may be of benefit to customers and prospects of DataExpress.

In our most recent post to the News / Blog pages on the DataExpress website: EVENTS PAST, PRESENT AND FUTURE….


Reference is made to the arrival of lower cost, entry-level members of the just announced NonStop X family of systems. Based on the Intel x86 architecture, their support of industry standards at much lower price points will ensure more widespread deployment and in many situations, this will include NonStop X deployed in the former domain of smaller distributed data processing systems, many of which have long outlived their usefulness. But the availability of DataExpress on both NonStop and Open Platforms will ensure news about deployment on either one will reach the other. Our marketing program will continue with just the simple task of ensuring the story is told in a presentation or a feature article.

It may be an unfair accusation to simply write-off marketing as many in that discipline are exceptional at what they do, but just as IT folks have always gravitated to Silicon Valley, marketing types head to Madison Avenue. Not to Poughkeepsie or Flower Mound or even St Paul! But we can travel and we can highlight customer successes and in the end, even as the world of marketing continues to turn and pay greater attention to the customer (versus the image or the fad), this is what we truly welcome – look for us at the next event you attend as we will likely have a presence and yes, talk to us and hear of more of what we do in the real world, with real customers solving real file transmission problems with minimal fanfare!
Contact Info:
1401 Shoal Creek, Suite 250, Highland Village, TX 75077
email: sales@dataexpress.com
Sales: 972-899-3476
Corporate: 972-899-3460
---
2015 is looking BIG!
A little over halfway through 2015, and it's shaping up to be a great year for XYPRO. HP's acquisition of our longtime partner Voltage Security has boosted interest in this critical data security technology, and we're talking to many customers about how XYGATE Data Protection optimizes Voltage for the HP NonStop. We've also been keeping busy with new releases of our software to support the new NonStop X Server, and have the first of our customers going live on this platform currently. Our other product development is also continuing at the usual high velocity, so things are busy!
Maintaining this pace takes lots of great people, and while our current team is awesome, they need help! We have a number of exciting job openings currently advertised on our careers page at:
https://www.xypro.com/xypro/about_us/Careers
We have positions available in sales, development, QA and sales support – if any of the job descriptions seem like something you could get your teeth into, please send your resume to jobs@xypro.com
---
New comForte article in The Connection
This is a pre-view of a new comForte article which will be published in the July/August issue of The Connection.
Tokenization - Your Last Line of Defense
Introduction to Tokenization products for HP NonStop
The PCI data security standard requires that credit card numbers need to be protected when stored on disk: PCI 3.4
can be paraphrased as "Thou shalt not leave PAN data on disk to be readable in plain". Tokenization has emerged as a favourite technology to implement PCI 3.4 and several articles in this magazine have described both the technology as well as the motivation of using a Tokenization product in detail.
As of today, several vendors offer products on the HP NonStop platform which perform the following basic tasks:
• Provide the mechanics of "Tokenization" by mapping individual credit card numbers (PANs) to a so-called "Token" and doing the reverse operation. Products for HP NonStop are available from comForte (running exclusively on HP NonStop) and HP Security Voltage (running on multiple platforms)
• Provide an "integration Framework" which enables existing applications to use tokenization for data protection without having to change the source code. Products for HP NonStop are available from XYPRO ("XDP") as well as comForte ("SecurData")
For most HP NonStop customers, only the combination of the tokenization engine and the Integration Framework provides a practical solution as the changes of the underlying application are simply not feasible.
Use cases - Overview
As mentioned in the Introduction, the most typical use case and driver is compliance with PCI 3.4. Following a still growing
trend and impact generated by data breaches affecting the card payments industry, auditors are increasingly focusing on the protection of stored data. It is obvious there is already decreasing tolerance for compensating controls in this area making the implementation of a tokenization solution the only option. The PCI Security Standards Council has just released its second document in April 2015 providing guidance for implementing Tokenization of Cardholder details.
In this article we will also look at some other, less obvious, use cases:
• Scope reduction
• Generation of secure test data
• Improving partitioning efficiency
• Encryption of password databases
Read the full article in the July/August issue of The Connection.
---
Third Data Corporation
Securing Data and Accelerated Applications
888-301-2431 / sales@thirddata.com
Third Data Corporation provides numerous products which can reside on HP Nonstop and other HP hardware platforms. In addition we provide custom high performance software design and development for our clients. Don't forget to download the latest version of Sysbusy. It's FREE at www.thirddata.com/dwnlds.html
Securing Data in Flight
NxSSL – NxSSL is an SSL proxy which may be used to provide SSL encryption and authentication services to TCP/IP connections. It provides full support for certificates and multiple encryption standards. It has been carefully tuned to provide the highest performance available for any NonStop SSL connection.
NxWeb – A high performance web server which provides support for NxLib applications. It also can be used without NxLib. It provides for secure connections, virtual domains, full http support and interfaces to pathway and IPC communications.
Securing Data at Rest
SecureStore – If you are security conscience trying to become compliant (PCI, HIPAA, etc) then you know that you can not leave sensitive data readily viewable. SecureStore does three things for you. The data is encrypted so that you can become compliant. The data is compressed so that your hardware costs are reduced. As part of disaster recovery your data is sent to multiple locations so it will be available when you need it. As a bonus for those having trouble with Guardian 4K limits there is no record size. It supports Big Data with up to 18 Exabytes. It can also integrate with SQL systems (SQL MX/MP, Oracle, Postgres etc).
NxFile+ – NxFile+ provides compression and encryption to Enscribe structured files. The files are configured through an XML interface and the results are provided seamlessly to your applications, typically without any code changes. In addition this provides for dynamic key changes on the fly so data stored at-rest may have its encryption keys changed as required. Because the records can be compressed prior to encryption, it's also possible to have records which significantly exceed the current record size limitations.
Accelerated Development of High-Speed Applications
NxLib – NxLib provides a platform and utility libraries for developing a high performance multi-threaded applications on NonStop Guardian. The platform provides threading, queuing and network capabilities. This enables development of an application written single threaded style to perform as multi-threaded. Extensible command processing and help are supported. Development time can be cut to a fraction of the time it would normally take. This results in fast application development with consistent look and feel across multiple projects.
FastBuild Switch – When building a switch be it ATM-POS, Wire Transfer, EFT, Medical, or any other type of data that needs to get from one place to another, you are usually faced with three choices. Take an existing package and modify your system to match it. Get the vendor to "enhance" their system to meet your needs. Write a new system from scratch. The FastBuild Switch integrates with your existing system, or if you are building from scratch gives you a great start. The switch is also built around the latest HP technology to maximize performance. It integrates several of our other products to maximize cost savings and security in a fault tolerant manner. In a cross platform environment it also runs on other non-Guardian HP supplied platforms.
---
Canam Software Labs Inc. Launches THUNDER SUITE SOFTWARE TO JSON AND XML-ENABLE COBOL AND C PROGRAMS
MISSISSAUGA, Ontario (July 22, 2015) – Canam Software Labs, Inc., a global information technology solutions company providing application development products and services to blue chip organizations around the world, expands the power of its popular XML Thunder product with the introduction of Thunder Suite, a comprehensive software package for generating COBOL and C code to process JSON and XML efficiently and effectively.
As the complete solution for both JSON and XML code creation, the Thunder family of products now includes XML Thunder for COBOL and C code creation, JSON Thunder for COBOL code creation, and Thunder Suite, a single software package comprised of both JSON Thunder and XML Thunder plus versioning control.
"With XML Thunder, we were able to redefine the process for XML-enabling COBOL and C programs," explains Peter Prager, Director of Canam Software Labs. "Instead of handwriting code that can take months or longer, XML Thunder automates the process and reduces the development time to a matter of days. Because the response was so strong and many of the same inefficiencies exist with JSON compliance, we knew we could apply this approach for JSON-enabling COBOL programs as well. From there, it was a natural extension to package them together as a complete solution for enterprises needing both JSON and XML capabilities."
Thunder takes the complexities out of XML and JSON by automatically generating COBOL and C code, enabling companies to go to market faster. The Thunder toolset creates Readers and Writers in three easy steps. The first two steps – derive and bind - determine the program fields and XML/JSON structure as well as the mapping between them, resulting in a Handler Design that is used for the third step, to generate all of the source code required to read, write and validate XML or JSON messages.
Because it uses a model-driven approach to code creation, Thunder makes it easier to respond to changes quickly and implement new schema versions with minimal effort, which frees up developers' time to focus their expertise on the business logic in their programs.
A truly comprehensive, platform-independent solution for JSON and XML-enabling COBOL and C programs, Thunder supports HP NonStop, z/OS, iSeries (AS400), Unisys, RM COBOL, ACUCOBOL, Micro Focus COBOL, CA Realia, COBOL-IT, HP-UX and many more.
For more information about Thunder Suite, JSON Thunder or XML Thunder, visit www.canamsoftware.com or call (905) 712-3840.
To start a free 30-day trial of Thunder Lite and experience the power of a model-drive approach to code creation that JSON and XML-enables COBOL and C programs, visit www.jsonthunder.com or http://www.xmlthunder.com.
---
Implement That Security Software You're Buying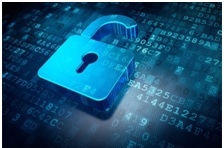 Businesses are managing more data than ever—and spending more money, year after year, to protect that data. Yet spending money on security doesn't equate to actually being secure.

A recent study by Osterman Research discussed how prevalent the "shelfware" problem is becoming. The report showed that businesses spent an average of $115 USD per user on security software, hardware and services in 2014, an increase of 44% from 2013, yet nearly 30% of that security investment was underutilized or never implemented.
Small businesses, those with less than 1,000 users, were impacted more, with an average spending of $157 per user, yet the same underutilization pandemic still exists.

"The numbers were pretty eye popping," said Josh Shaul, Trustwave's vice president of product management. "We expected some security software on the shelf. What we found was companies are pouring money down the drain, while the folks approving these purchases are getting a false sense of security."
So why are security solutions sitting around collecting dust?
---
comForte's Limited Edition 'HP NonStop for Dummies' Book!
This book is for anyone with an interest in HP NonStop systems. This book is for you if you're new to the platform, have spent many years working with it, if you manage people or IT systems, or if you're a system operator or developer on/for the HP NonStop platform.
Get the book and …

· Learn more about HP NonStop systems - a lot has changed in the past few years

· Find out why the platform is unmatched in the areas of high availability and linear scalability - all out of the box

· Discover how to develop new applications on the platform and how to modernize existing ones - all using modern and standard technologies

· Explore ways to better integrate your HP NonStop systems in the Enterprise IT infrastructure
If you would like to receive a free copy of the 'HP NonStop for Dummies' book please register at … http://www.comforte.com/ns4dummies
---
Gravic Publishes New Article on Risks and Downtime Costs of Active/Passive Business Continuity Solutions

Gravic published the article, Why an Active/Passive Business Continuity Solution is Not Good Enough, in the July-August issue of The Connection. The costs of prolonged downtime of critical business IT systems are significant (potentially to the point of closing the company). These potential costs are compounded by the fact that the many events which can lead to such outages are not rare; it is a case of when, not if. This likelihood of outage events is only acceptable if you have a complete, documented, and well-tested business continuity plan in place. Maybe you think that you do, but the data simply does not support this idea. Many users select, and never get beyond, a basic active/passive architecture, but it has many issues, which can prevent a successful and timely failover to a standby system. Read this article to see whether this false sense of security applies to you, and how Shadowbase sizzling-hot-takeover (SZT) and fully active/active data replication architectures make failover faults and extended outages a thing of the past.

Gravic Presents on HP Shadowbase Streams at N2TUG in Dallas

Gravic recently attended and presented at the N2TUG Meeting in Arlington, TX on Winning the Battle Against Internet Banking Fraud by Leveraging HP Shadowbase Streams Real-Time Data and Application Integration. Special thanks to Diane Funkhouser and Bill Honaker for running an excellent and well-attended show! Please contact us if you are interested in discussing our presentation's content or having us present it to you or your colleagues. Congratulations to Tom Fisk of Accenture who won the drawing for our Kindle Fire HD!

For more information on Shadowbase solutions, please visit: www.gravic.com/shadowbase. To speak with us about your data replication and data integration needs, please visit us at www.gravic.com/shadowbase, email us at SBProductManagement@gravic.com, or call us at +1.610.647.6250.

HP now directly sells and supports Shadowbase Solutions under the name HP Shadowbase. For more information, please contact your local HP account team.

Please Visit Gravic at these Upcoming 2015 Events

MATUG Meeting Herndon, VA, 17 September

The Payment Knowledge Forum London, 5-6 October

NENUG Meeting Andover, MA, 18-19 October

CTUG Conference Toronto, 21-22 October

Connect HP NonStop TBC San Jose, CA, 15-18 November

HP Discover 2015 EMEA London, 1-3 December

BITUG BIG SIG London, 4 December

Please Visit Gravic at these Sites
---
NonStop Technical Boot Camp 2015

Registration is open!
www.etouches.com/nonstopTBC2015
2015 NonStop Technical Boot Camp Attendee Registration: $1295
Early Bird Registration: $1095 until August 1, 2015
Pre-Conference Seminar Registration: $150
Guest/Spouse Pass for Evening Events and Receptions: $200
Hotel info:
Fairmont San Jose 1-800-346-5550
Now available online! (see Travel link)
The room rate for Boot Camp attendees is $209 per night (plus taxes).
The cutoff date for our special room rate is Friday, October 23, 2015. Please reserve your room before 10/23/15 to secure the special room rate.
2015 NonStop Technical Boot Camp
Confirmed HP Sessions
PLATFORM

HP NonStop X technical overview

HP NonStop X InfiniBand technical overview

HP NonStop X YUMA (User Mode InfiniBand) overview

HP NonStop X application migration overview

OSS architecture overview

Open System Services (OSS) and NonStop OS update

NonStop performance update

MANAGEABILITY

NonStop Manageability Update

NonStop Console and OSM Update

NonStop Essentials Update

SECURITY

NonStop security hardening overview

What's new in financial transaction security at HP? (an update on the Atalla NSP)

DATABASE, BIG DATA, APP DEVELOPMENT

NonStop Development Environment for Eclipse update

Introduction to Python on NonStop

OTHER SESSIONS

NonStop quality overview
The Partner SIG looks forward to reuniting with Customers and HP this fall!
Kathy Wood
NonStop Partner SIG/Vendor Chair
---
Data Analysis and Distribution with Cypress

Compiling and leveraging NonStop data to help your business can be a challenge at times. The disparate document and data types stored, that need to be accessed and integrated into cohesive and comprehensible information, can make this task seem daunting. But fear not, help is on the way in the name of ASG-Cypress.

ASG-Cypress is an integrated document assembly and distribution system for greatly enhanced data storage, management, accessibility and analysis. Designed for rapid deployment and requiring little or no user training, ASG-Cypress provides a solution for universal document capture and storage regardless of the document format or author application to integrate your NonStop data with the rest of the enterprise.

Read Blog If you would like to learn more about this tool, join our Webinar "Modernizing NonStop Print Management with ASG-Cypress" this Thursday July 30th at 2:00pm EST: https://attendee.gotowebinar.com/register/8359733509027148545

Phil Ly
TIC Software
www.ticsoftware.com

---
Availability Digest Explains Why July 8th was a "Human Triple Whammy"
IT outage statistics indicate that about 40% of all system outages are caused by humans and that approximately 70% of outages include humans in one way or another. Human frailties combined on Wednesday, July 8th, to take down three major systems – the New York Stock Exchange, United Airlines, and the Wall Street Journal.

These outages highlight the often ignored reality that redundancy should apply to humans as well as to systems. Any human action that represents a single point of failure ought to be undertaken by a team of at least two people, one proposing and doing the action and another checking and approving it. In "Human Triple Whammy – NYSE, UA, WSJ," the Digest examines what considerations should be taken to remove human error as a cause of outages.

In addition to "Human Triple Whammy," read the following articles in the Availability Digest's current issue: http://bit.ly/1eur3hZ

United Airlines Bug Bounty Program – As of May 2015, United Airlines has established a bug bounty program, in which it will pay security researchers ("white hat" hackers) frequent flyer miles for information on security flaws. Though bug bounties have been offered by many companies for several years, including Google, Facebook, and Microsoft, United's program is the first in the airline industry. Recently, two cybersleuths were each paid 1 million loyalty reward miles for uncovering gaps in United's web security.

The Government OPM Hack Gets Worse – In our June 2015 article, "A Massive Hack on the U.S. Government," we reported that the personal information of an estimated 4 million current and former U.S. federal employees had been compromised. That number was a huge understatement. Further investigation resulted in a new estimate - 21.2 million employees compromised in what now appears to have been not one but two separate attacks.

A Look at Today's Data Center Availability – Organizations face increasing demands for "always on" availability. How are they faring? A 2014 survey by Veeam Software concludes that most companies are struggling to keep up with the increasing demands of IT.

@availabilitydig – The Twitter Feed of Outages - This article highlights some of the numerous @availabilitydig tweets that were favorited and retweeted in recent days.

The Availability Digest offers one-day and multi-day seminars on High Availability: Concepts and Practices. Seminars are given both onsite and online and are tailored to an organization's specific needs. We also offer technical and marketing writing services as well as consulting services.

Published monthly, the Digest is free and lives at www.availabilitydigest.com. Please visit our Continuous Availability Forum on LinkedIn. We're at 698 members and counting. Follow us as well on Twitter @availabilitydig.
---
XYPRO looks forward to seeing you throughout 2015
<![if !vml]>
<![endif]>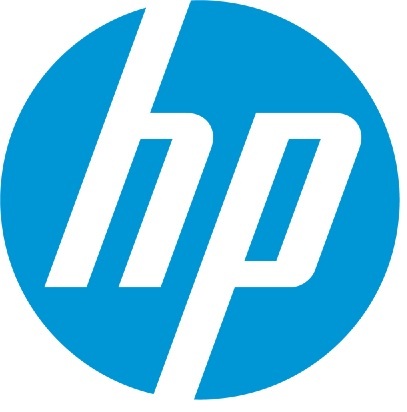 Aug. 12, 2015 – Taiwan HP Customers Forum
Taipei, Taiwan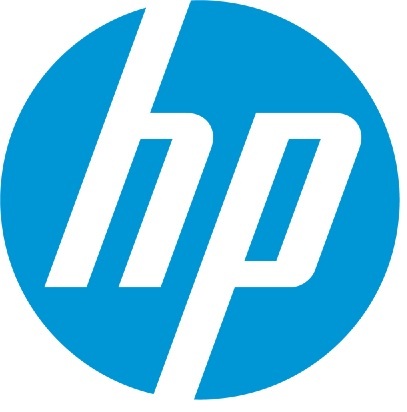 Aug. 14, 2015 – Korea NUG
Seoul, Korea

<![if !vml]>
<![endif]>
September 9, 2015 – E-Crime Congress
Abu Dhabi, UAE

<![if !vml]>
<![endif]>
September 17, 2015 – MATUG
Herndon, Virginia

<![if !vml]>
<![endif]>
September 29 - October 1, 2015 – North American PCI SSC Community Meeting
Vancouver, BC, Canada

<![if !vml]>
<![endif]>
October 5-6, 2015 – Payments Knowledge Forum 2015
One Great George Street, London

<![if !vml]>
<![endif]>
October 14-15, 2015 – Asia Pacific PCI SSC Community Meeting
Tokyo, Japan

<![if !vml]>
<![endif]>
Oct. 19, 2015 – NENUG
Boston, MA

<![if !vml]>
<![endif]>
October 21- 22, 2015 – CTUG
Mississauga, Ontario

<![if !vml]>
<![endif]>
November 3-5, 2015 – EMEA PCI SSC Community Meeting
Nice, France

<![if !vml]>
<![endif]>
November 15-18, 2015 – Connect NonStop Boot Camp
San Jose, CA

<![if !vml]>
<![endif]>
December 4, 2015 – BITUG BIG SIG
Trinity House, London
---
comForte at events near you in 2015
| | | |
| --- | --- | --- |
| MATUG | 17 Sept | Herndon, VA, USA |
| NENUG | 19 Sept 2015 | Boston, USA |
| PCI Community Meeting, North America | 29 Sept - 1 Oct 2015 | Vancouver, Canada |
| The Payment Knowledge Forum 2015 | 5-6 Oct 2015 | London, UK |
| PCI Community Meeting, Asia Pacific | 14-15 Oct 2015 | Tokyo, Japan |
| CTUG | 21 Oct 2015 | Toronto, Canada |
| Connect NonStop TBC | 15-18 Nov 2015 | San Jose, CA, USA |
| BITUG BIG SIG | 4 Dec 2015 | London, UK |
Please get in touch if you would like to arrange meetings with our team at any of these events.
---
Registration Now Open for the MATUG Fall Users Meeting
Calling all VENDORS, ISV's, and SOFTWARE PROVIDERS: There are only four 25-minute vendor presentation slots still available, for a small sponsorship fee (TBD based on overall meeting expenses, including meals). These slots will be filled on a "first-come first-serve" basis, based on the time of your email response to Susan Loeliger, MATUG Secretary/Treasurer. (User presentations take preference and are free.)
Please register via EventBrite for the Mid-Atlantic Tandem User Group (MATUG) meeting scheduled for 8am-5pm on Thursday, September 17, 2015 at the HP Headquarters, Herndon, VA USA. (Click https://eventbrite.com/event/16902004350/ for more information.) Expect several informative HP and vendor presentations, as well as a special presentation by Dr. Bill Highleyman.
The MATUG meeting is open to all HP NonStop customers, partners, users, consultants, or interested parties. Members are usually from the following states: Pennsylvania, New Jersey, Maryland, Delaware, Virginia, Washington, D.C., and West Virginia, although anyone can attend. MATUG provides members with the opportunity to participate in quality informational sessions, learn about new HP products and services, and interact with fellow HP NonStop users. Please forward this announcement to others in your organization who may be interested in attending.
---
Find out more about us at
www.tandemworld.net
---