Tandemworld eNewsletter for January 2014
---
Contents
Billions and Billions Served
Upcoming NonStop Webinar: "Incorporating Mission-Critical Data into Your Company's Mobile Apps"
use Q/Tos to catalog SQL/MX and OSS backups and PAK backups
Gravic Publishes New White Papers on Application and Data Inergration
Resolve problems faster - Let TIC LogWatch help you track issues in OSS and Guardian logs
Ban Bottlenecks®
Are You An Adrenalin Junkie?
Or Are You A Serious Professional?
comForte near you in 2014
TANDsoft's FileSync Version 3.1 with Data Deduplication Now Available for Shipping
Musings on NonStop! - January, '14
Register for the GTUG "PanEuropean NonStop HotSpot 2014" - April 2-4, 2014 in Hamburg, Germany
Stay connected with comForte
comForte's SecurData product suite gains traction around the world
New Articles Posted on NonStop Innovations
Third Data Corporation
High Performance Switching and Secure Data Storage
Availability Digest Article Asks, "Are Our Power Grids Vulnerable"
BrightStrand Health Check Service

Maximise your hp NonStop Server environment.

CSP's products assist Bankart in meeting its compliance requirements - our latest customer success story!

Lusis Celebrates the New Year in a New Region

Pressure in the Value Chain

Win a $100 Amazon Gift Card

TAL made transparent and easier to understand with ITP-PANORAMA

NSDEE

Current Subscribers 14

927
---
Billions and Billions Served
Most around the world have heard of Warren Buffett. Buffett is founder and chairmen of Berkshire Hathaway. Each year Warren hosts his annual shareholder's meeting in Omaha Nebraska. Many of the world's richest descend on Omaha for 3 days of Berkshire activities. Often one of those guests is Bill Gates (from Microsoft fame).
The locals know that at some point over the weekend Bill and Warren will sneak off to some local spot for a burger. They go somewhere where they won't be bothered. They just walk in, sit down, and order. A number of times it's been at a local spot called Pietro's. One year Pietro's put up a sign that read "Billions & Billions Served".
Seeing that sign reminds me of NTI.
·
We work with the most high profile transaction processors in the world.
·
We integrate into their mission critical applications without interfering with their transaction flow or performance.
·
We protect their most sensitive transactions.
·
And if our Customers ever need help, we answer the phone 24x7x365 with our Real-Time expert team.
Over the past quarter century we've protected billions and billions of transactions. This is what NTI does. This is all that NTI does. And that's why many of the top online transaction providers in the world trust us with the safety of their businesses.
DRNet® is world class NonStop Data Replication technology.
· Real-time Active/Active Data Replication
· Real-time Tandem to OPEN Data Replication
· Real-time File Synchronization
· Refreshingly Real-Time Support from Real Engineers
+1 614 794 6000
---
Upcoming NonStop Webinar: "Incorporating Mission-Critical Data into Your Company's Mobile Apps"
This webinar, presented by NuWave Technologies' Gabrielle Guerrera and Dave Belliveau, will be held at 12 noon (EST)/9am Pacific Time, on Thursday, February 13th. It will cover the recent trends in mobile technology that have shaped the competitive mobile app landscape, as well as a way for you to harness your mission-critical HP NonStop data as part of your company's mobile strategy. The webinar will provide: an overview of a product that helps you incorporate your NonStop data into your organization's mobile apps, and a look at the technology and security features behind the product. Senior software architect Dave Belliveau will give a demo and a behind-the-scenes look at how the demo works.
Register now to reserve your seat.
---
use Q/Tos to catalog SQL/MX and OSS backups and PAK backups
There is now greater emphasis placed on the OSS operating system and the use of SQL/MX on the HP NonStop platform. With this comes the need for a stronger solution for cataloging objects and files backed up from OSS. QSA Enterprises has that solution, Q/Tos. All that is required of the user is a backup command using the correct Backup/Restore 2 syntax. Q/Tos automates all of the operations functions required when using BR2. Q/Tos creates the tape define, starts Brcom and monitors/manages all processes associated with BR2. Not only does Q/Tos make BR2 easy to live with, it catalogs every file and object that is backed up for easy retrieval. Object and file retrieval is performed in the same easy method as the backup. Simply issue a restore command through qtoscom and Q/Tos does everything else.
Another type of backup supported by Q/Tos is PAK backups. PAK is a way for users that don't have the need for a full-blown virtual solution to perform backups without physical tape. Q/Tos treats these backups the same as any other backup, but instead of tracking tape volumes, Q/Tos tracks the file(s) create by the PAK process, treating them as tape volumes. As with all other Q/Tos operations, all the user has to do is issue a backup syntax within the qtoscom command and Q/Tos handles the rest. Q/Tos formats the PAK command, starts the PAK process and issues the command to that process. Q/Tos then stores the PAK file archive name in the Q/Tos database and associates it with the backup. File retrieval is performed by a simple RESTORE command. Q/Tos knows this backup was created with PAK and where the PAK files are and does what is needed to recover the file(s).
For more information about Q/Tos and our other solutions, visit our web site at QSA.COM, email us at info@qsa.com or give us a call at 703-771-9447.
---
Gravic Publishes New White Papers on Application and Data Inergration
Gravic recently published two new white papers: Shadowbase® Streams for Data Integration and Shadowbase® Streams for Application Integration. Shadowbase Streams is a powerful and flexible facility that enables diverse applications to interoperate with each other at the data level (called data integration) and the event-driven level (called application integration). This capability is provided even for legacy applications that cannot be directly modified and that were never intended nor designed to work together. Shadowbase Streams is a member of the Shadowbase product suite that leverages change data capture (CDC) technology to distribute updated information in real-time throughout the enterprise. It rapidly delivers information where and when it is needed, in the format needed, without customer application modification. With Shadowbase Streams for data and application integration, new and valuable services may be generated to enhance competitiveness, to reduce costs or to increase revenue, to satisfy regulatory requirements, and to generally improve the user experience.
Gravic Labs Wins Important E-Commerce Patent
Paul J. Holenstein, Bruce D. Holenstein, and Wilbur H. Highleyman were awarded US Patent No. 8,458,150 entitled "Method and article of manufacture for ensuring fair access to information using a fair propagation delay period in a transaction ownership step."
Please Visit Gravic at these Upcoming 2014 Events
Please stop by Gravic's booth or table at these upcoming tradeshows and meetings to speak with us about your data replication and data integration needs or just to say hello. We look forward to attending and presenting at the following events:
SUNTUG Summit, Tampa, FL, 7 March
GTUG Conference & Exhibition, Hamburg, Germany, 2-4 April
SATUG Conference & Tradeshow, Vanderbijlpark, South Africa, 7-9 April
For more information, please visit: www.gravic.com/shadowbase. Interested parties may contact us at +1.610.647.6250 or SBProductManagement@gravic.com to discuss their specific situation and to learn more about the solutions we offer.
<![if !vml]>
<![endif]> https://twitter.com/GravicSB
<![if !vml]>
<![endif]> http://www.linkedin.com/company/gravic-inc./shadowbase-data-replication-305119/product
<![if !vml]>
<![endif]> http://www.facebook.com/pages/Gravic-Shadowbase/116969767814
<![if !vml]>
<![endif]> https://plus.google.com/b/117288516055822969721/117288516055822969721/posts
Trademarks mentioned are the property of their respective owners.
---
Resolve problems faster - Let TIC LogWatch help you track issues in OSS and Guardian logs
Are your monitoring your application logs for errors and other anomalies? Are you aware of what errors are in your Java, iTP Web server or third party logs? If not, you may be vulnerable to undetected issues potentially leading to extensive down time. Monitoring empowers you to catch complications before they develop into problems. Learn how TIC's LogWatch product can help you monitor OSS and Guardian logs, automatically and painlessly, to increase your productivity and support level quality.
Learn more about how LogWatch helps you resolve problems faster: http://ticsoftware.com/blog/?page_id=881

For more information about Logwatch contact sales-support@ticsoftware.com
Phil Ly
TIC Software
---
Ban Bottlenecks®
Are You An Adrenalin Junkie?
Or Are You A Serious Professional?
At the NonStop Tech Boot Camp I was surprised when a senior tech came up to the booth, looked at our banner and said: "You can't anticipate performance problems!" Nothing could be further from the truth. It takes work, but we've been doing it (and keeping our customers out of trouble) for over 20 years.
Of course, some among us love to feel important. We love to get the call about a problem, and then ride in on our white horses (figuratively speaking) and save the day. I've even known admins to manufacture a crisis by pre-allocating dummy files so that disk space alerts would go off, and they could then solve the issue by deleting the file and making more space available. Cute, but hardly productive.
Computers follow the laws of physics. A five-pound bag is a five pound bag. If you over-fill the bag, you'll have problems.
So too the transaction workload on a system follows predictable cycles. Its growth is measureable. If you're doing your job right, your business partner will keep you informed of special business events such as mergers or marketing promotions.
Yes, it takes a lot of work, but relating the utilization of the system to the workload, and then projecting those numbers will let you anticipate and avoid performance issues. We know. That's what we do. Let us turn your team into serious professionals by helping you anticipate and avoid performance problems.
Contact us for a free proof of concept!
1.415.256.8369


---
comForte near you in 2014
Join us at these events:
SUNTUG, Tampa, FL, USA, March 7-8, 2014
DUST, Phoenix, AZ, USA, March 18, 2014
European GTUG, Hamburg, Germany, April 2-4, 2014
HP Discover, Las Vegas, USA, June 10-12, 2014
EBUG Knowledge Forum, London, Sept 29-30, 2014
---
TANDsoft's FileSync Version 3.1 with Data Deduplication Now Available for Shipping
FileSync 3.1 from TANDsoft, Inc. is now available for shipping to new and current customers. This latest version of FileSync, one of TANDsoft's popular flagship products, offers data deduplication, which significantly reduces bandwidth requirements and the size of backups by streaming only data that has changed within a file or database. Redundant data is not transmitted.

FileSync automatically monitors, replicates and synchronizes source files, program environments, application environments, configuration files, programs – anything non-database that needs to be kept current across the network. It supports qualified expressions and referential integrity as well as the synchronization of SQL/MX catalogues, schemas, tables, partitions, and indices. In addition, FileSync supports the SQL/MX filter, SQL/MX 3.x, and all earlier SQL/MX versions.

The new data-deduplication feature allows FileSync to improve synchronization / replication times for large files. Only changed data, not entire files, are sent to the backup database. FileSync deduplication – or client deduplication - takes place at the system hosting the primary database. The FileSync deduplication algorithm detects what changes have been made to an already replicated file and transmits only the unique data. In addition to reduced backup sizes and bandwidth requirements, FileSync deduplication decreases disk loads, increases Recovery Point Objective (RPO), and reduces Recovery Time Objective (RTO).

FileSync supports a wide variety of file types, including all Enscribe files – audited, non-audited, structured and unstructured; all OSS files; NonStop SQL/MP Catalogs, Tables and Partitions; NonStop SQL/MX Catalogs, Schemas, Tables and Partitions; program source and object files; and configuration and TACL files.

TANDsoft customers use FileSync for system migration, disaster recovery, upgrades, and backups.
The software works closely with all NonStop real-time data replication products to provide a comprehensive solution for maintaining duplicate system and application environments.

Visit http://tandsoft.com/files/products/FileSync.html for more information on FileSync and its new data deduplication feature.

TANDsoft's "best of breed, best in price" philosophy offers highly competitive value for all TANDsoft solutions. In addition to FileSync with data deduplication, they include: the OPTA2000 virtual clock- and time-zone simulator; the OPTA suite of interception and trace utilities (OPTA­Trace Online Process Tracer and Analyzer, Recycle Bin, EMS Alerts Online Startup and Termination Capture Utility, Low Pin Optimizer); Stack Monitor, which alerts developers to the impending threat of a stack overflow; Command Stream Replicator, which logs and automatically replicates TMF-audited/unaudited FUP, SQL/MP and SQL/MX DDL structure and other environment changes to target systems; AutoLib, which automatically loads a user library or a DLL for executing processes; the Enscribe-2-SQL and TMF-Audit Toolkits and the new Enscribe-2-SQL Data Replicator, all of which offer flexible, affordable alternatives to more expensive conversion products or manual conversion techniques; E2S-Lite, which permits efficient, low-cost Enscribe modifications without the need to change a program's source code; and SDI (Sensitive Data Intercept) for Enscribe and SQL/MP.

TANDsoft products require no application source-code modifications, are available for all HP NonStop servers, and support major third-party applications. Free trials are available. For information about TANDsoft solutions, contact Jack Di Giacomo at +1 (514) 695-2234. Our Enscribe to SQL Migration Forum on LinkedIn is at 180 members and counting. TANDsoft will exhibit at SunTUG on March 7, 2014. www.tandsoft.com.


---
Musings on NonStop!
January, '14
The opinions expressed here are solely
those of the now self-employed author
This year may indeed be considered a watershed year for NonStop. The timeless architecture of NonStop will be reborn supporting the most popular chip technology in the world – the Intel x86 architecture. It will even see the glue that holds NonStop – the very fabric recognized for years as the special sauce within NonStop – embrace InfiniBand (IB). When I think of what I may be writing in a year's time, as we begin 2015, I have to believe we will have witnessed numerous new opportunities for NonStop some of which will prove to be pleasant, indeed, unexpected surprises.

As I prepared to write this month's Musings, I took a quick tour of this site and paged back through previous issues until I came to January, 2009. Five years ago, these Musings were published under a slightly different heading: NonStop - A Running Commentary. At the time, I was still part of the GoldenGate organization even as I was coming off two years of participation on the board of IBM's mainframe user group, SHARE. I still find it amusing that someone with the public credentials tied as firmly to NonStop as there were, that I had would be welcomed by IBM users. But I was, and the reception was particularly warm, so much so, that I am still in contact with past and current presidents even now.

Five years ago, however, I wrote that the coming year would hold many surprises and the economy will turn the tables on many of our plans. I observed how capital budgets would likely disappear and we would all face doing a whole lot more just to stay in business with a lot less. Legislation, and regulatory mandates, are all going to take a huge toll on what we could and could not do – with security topping the list. Now, it's 2014 and who would argue that considerable government intrusion remains or that security isn't once again top of the list!
Putting 2008 into perspective was the lead article of January 2009. Submitted by Jim McFadden of NTI, it opened with "2008 was definitely a roller coaster year for everyone. The year started out pretty typical. World financial markets were strong. Our jobs were secure. We all had established plans in place to grow our businesses. Life was great! Then the world financial markets crashed. Housing, banking, credit, savings, and employment all took a major hit. By September we were hiding under our desks, scrambling for a safe place to be."

Dramatic? Yes, but I do think it captured the sentiment we all shared as we turned the corner and began 2009. For me, speculating about change and of tables being turned, the year proved to be a major turning point in my own career. As 2009 came to an end I found myself living the life of an independent contractor as I operated a small business and somewhat fearful of what lay ahead in the years to follow. Turns out I had little to worry about.

Sitting through the presentation by Yash Kapadia, CEO of OmniPayments, during last year's NonStop Advanced Technical Boot Camp (TBC), I was particularly impressed with his win in Columbia with NonStop where a very public Unix system was replaced by NonStop. Wins like this are worth publicizing and most of us are now aware of OmniPayments achievements. Following the presentation I was able to sit down with Yash but the discussion quickly turned to HP's plans for NonStop to support the x86 architecture.

What followed in that brief exchange I covered in a post To a needy mother, a fingerprint's as good as a PIN to the industry blog, ATMmarketplace (check it out on AMmarketplace.com if you haven't already). "With the x86 architecture in the plan, this changes the game for NonStop users and prospects everywhere. They will have options and this will be a new experience for them," Yash told me. "We are ready — HP ensures application compatibility and while we trust, we plan on taking up the chance to test and to validate out solution."

The sense of relief if not outright enthusiasm coming from Yash was unmistakable – specializing in the switch business he is seeing continued success with NonStop central to his marketing – so much so that the centerpiece of his TBC presentation had to be the declaration of the Opsol Price Guarantee! "For existing HP NonStop customers, we will be below or will match 50% of your total operational cost," said Yash throwing down the gauntlet to all solutions vendors in the payments marketplace.

Every now and then, it takes measure like this to grab market attention and by all accounts, in the markets Yash is active in, the requests for proposals (RFPs) are coming thick and fast! Yash has enjoyed early success from the new low price-point of the NS2100 and with the starting prices likely to drop even further with the first shipments of NonStop on the Intel x86 architecture, he believes, "for the markets we serve, this will be taken as very good news!" Yash is on a course to re-write the cost of solutions on NonStop and there are customers and prospects alike pleased with his fresh take on value pricing.
The sense of game changing that x86 supports elicits from vendors didn't just come from Yash at Opsol / OmniPayments. Readers who follow my posts to the IR web publication, realtime.ir.com should have picked up even more on this topic. Game changing situations occur rarely in our industry but when they do, they trigger considerable user interest. So when Integrated Research's (IR) General Manager – Products & Alliances, John Dunne acknowledged in the post As business prizes value, NonStop embraces x86; IR is preparing to capitalize on opportunities that arise! that, "There were concerns that Itanium would be the undoing of NonStop" there were few who would have disagreed.

However, Dunne then added, "With the architecture moving to a mainstream chipset, as is the case with the x86, NonStop won't fall off the 'chipset cliff' as Itanium reaches end of life and is discontinued." Chipset cliffs, game-changing, and indeed, as HP VP and GM of Integrity Servers Randy Meyer summed it up in his TBC presentation, NonStop continues to demonstrate that it "is a timeless architecture." When I later asked Meyer to sum up the top two or three major newsworthy achievements of 2013, he simply said the announcement of NonStop support of x86 dwarfed everything else.

Delivering on the plans this year will likely dwarf everything else coming from HP NonStop development. Execution always looks simple on whiteboards and in slideware. There will be challenges but there will also be opportunities and in recognizing this, will energize the NonStop community in ways we may not have seen in decades. Yes, 2014 will most likely be a watershed year for NonStop and to be as immersed in NonStop as I am, is something that I would not have predicted five years ago. If he hasn't done it already, perhaps it's time to tell Jim McFadden that it's now safe to come out from under his desk – just as it's time for all of us to advocate the positive about NonStop (and it's future) to all and sundry!
Richard Buckle
Founder and CEO
Pyalla Technologies, LLC
Email: richard@pyalla-technologies.com
Following my blogs? My web publications? My discussion Groups?
Check out (copy and paste to your browser):

Real Time View at http://www.itug-connection.blogspot.com/
…. And check out the Group on LinkedIn, Real Time View
comForte Lounge at http://comfortelounge.blogspot.com/
…. And check out the Group on LinkedIn, comForte Lounge
Realtime.ir at http://realtime.ir.com/
…. And check out the Group on LinkedIn, realtime.ir

ATMmarketplace at
http://www.atmmarketplace.com/blogger.php?id=130763
buckle-up at http://www.buckle-up-travel.blogspot.com/
…. And check out the SubGroup on LinkedIn, Pyalla Track Days
---
Register for the GTUG "PanEuropean NonStop HotSpot 2014" - April 2-4, 2014 in Hamburg, Germany

Attend the main NonStop Community event in Europe 2014! This conference & exhibition is presented in the tradition of ITUG Europe for the third time by GTUG and Connect Germany. It takes place every two years with a focus on NonStop (2012 in Dresden, 2009 in Darmstadt).

This is your chance to meet your fellow NonStop users and learn the latest on NonStop from users, HP and solution partners. The organizers are going to put together a strong international agenda, featuring keynotes from HP and others, as well as user and vendor presentations while also offering educational and networking opportunities for users of other platforms. Further more workshops will provide detailed insights in actual NonStop topics.

Enjoy the comfortable conference facilities at the luxury Hotel Atlantic Kempinski, located in the heart of Hamburg next to "Außenalster". Discover the Hanseatic Spirit of Hamburg and get a glance of the tradition, present and future of this magnificent city.

A number of social events will provide a relaxed and inspiring environment for networking with your peers in the NonStop Community.

Conference language is English.

For more information and registration please go to … http://www.gtug.de/HotSpot2014/
---
Stay connected with comForte
We have posted our latest Newsletter on our website and we invite you to read up on our company and product news. The comForte Newsletter is available online at http://www.comforte.com/ecomaXL/get_blob.php?name=cF_Newsletter_November_2013.pdf.
And there is more, join the security discussion in the HP NonStop [Tandem] Security Group on LinkedIn.
Last but not least, follow us on ...
comForteLounge BlogSpot
comForteLounge LinkedIn Group
comForteLounge Twitter
comForte on YouTube
---
comForte's SecurData product suite gains traction around the world

An increasing number of comForte customers around the world see the benefits of a solution such as SecurData which allows organizations to monitor and log access to sensitive data (SecurData/Audit) and which provides a tokenization solution on HP NonStop (SecurData/Base and SecurData/24 for BASE24-classic users). Numerous proof of concepts, imminent go-lives and customers in production worldwide are impressed by the robustness and performance of the solution.

One of the main drivers for the growing demand is PCI but also customers realize in general that it's a good practice to properly protect their data at rest.

In case of PCI, PCI requirement 3.4 demands PANs to be "rendered unreadable anywhere it is stored" by encryption, tokenization or other suitable mechanisms.

SecurData/24 provides a fully compliant solution for the protection of PANs in BASE24-classic, enabling processors to take complete control of their sensitive data, lowering compliance costs and significantly reducing the risk of data breaches – all without any changes to the BASE24 application.

We put together a series of whiteboard sessions on this topic which will help you understand why you might want to start looking at options and then explains the solution comForte is offering.

In

Part 1

, we explain why you should care about tokenization of PAN data

In

Part 2

, we take a look at how you can get PCI 3.4 compliant using SecurData/24 from a high level.

And lastly, in Part 3, we'll show you how SecurData/24 works in detail.

Visit

www.comforte.com/securdata24

to learn more.
---
New Articles Posted on NonStop Innovations
If you haven't seen the latest articles on the NonStopInnovations blog, you're missing out!
In the past month, we've interviewed nearly half a dozen movers and shakers in the HP NonStop space in order to cover all of the latest product releases and news in the space.
The CEO of CS Software talks about their new NonStop product called CS-PDFGEN in the article titled "Generating PDFs From Your NonStop Server".
And Tributary Systems' Chairman and CEO covers their new virtual media manager solution for HP StoreOnce, their new partnerships, and an upcoming announcement in "Shawn Sabanayagam on Tributary's Latest Innovations".
In February, keep your eye out for articles on these topics:
A product called TANGO from Lusis Payments and their new US headquarters
The future of a new NonStop company called WebAction and x86 (this article will be a follow-up to the NonStop Innovations Deep Dive published in the Jan/Feb issue of The Connection)
TANDsoft's CEO on FileSync 3.1 and Enscribe-2-SQL Data Replicator
---
Third Data Corporation
High Performance Switching and Secure Data Storage
888-301-2431 / sales@thirddata.com
Third Data Corporation provides numerous products which can reside on HP Nonstop and other HP and Non-HP hardware platforms. In addition we provide custom high performance software design and development for our clients.
FastBuild Switch – When building a switch be it ATM-POS, Wire Transfer, EFT, Medical, or any other type of data that needs to get from one place to another, you are usually faced with three choices. Take an existing package and modify your system to match it. Get the vendor to "enhance" their system to meet your needs. Write a new system from scratch. The FastBuild Switch integrates with your existing system, or if you are building from scratch gives you a great start. The switch is also built around the latest HP technology to maximize performance. It integrates several of our other products to maximize cost savings and security in a fault tolerant manner. In a cross platform environment it also runs on other non-Guardian HP supplied platforms.
SecureStore – If you are security conscience trying to become compliant (PCI, HIPAA, etc) then you know that you can not leave sensitive data readily viewable. SecureStore does three things for you. The data is encrypted so that you can become compliant. The data is compressed so that your hardware costs are reduced. As part of disaster recovery your data is sent to multiple locations so it will be available when you need it. As a bonus for those having trouble with Guardian 4K limits there is no record size. It supports Big Data with up to 18 Exabytes. It can also integrate with SQL systems (SQL MX/MP, Oracle, Postgres etc).
NxLib – NxLib provides a platform and utility libraries for developing a high performance multi-threaded applications on NonStop Guardian. The platform provides threading, queuing and network capabilities. This enables development of an application written single threaded style to perform as multi-threaded. Extensible command processing and help are supported. Development time can be cut to a fraction of the time it would normally take. This results in fast application development with consistent look and feel across multiple projects.
NxWeb – A high performance web server which provides support for NxLib applications. It also can be used without NxLib. It provides for secure connections, virtual domains, full http support and interfaces to pathway and IPC communications.
NxFile+ – NxFile+ provides compression and encryption to Enscribe structured files. The files are configured through a GUI interface and the results are provided seamlessly to your applications, typically without any code changes. In addition this provides for dynamic key changes on the fly so data stored at-rest may have its encryption keys changed as required. Because the records can be compressed prior to encryption, it's also possible to have records which significantly exceed the 4k record size limitations.
NxSSL – NxSSL is an SSL proxy which may be used to provide SSL encryption and authentication services to TCP/IP connections. It provides full support for certificates and multiple encryption standards. It has been carefully tuned to provide the highest performance available for any NonStop SSL connection.
NxUndelete – Files accidentally deleted can be a real problem. Even when a backup is available, it is frequently a significant effort to retrieve it from a backup tape. NxUndelete implements a recycle bin function on the the HP NonStop system. Files deleted may be easily recovered using its GUI interface.
---
Availability Digest Article

Asks, "Are Our Power Grids Vulnerable"

The American power grid is aging and vulnerable to collapse. From 1989 to 2009 – a 20-year period – there were 54 major power outages. Most of these failures were weather-related. However, the danger of weather is now being compounded by the danger of cyberattacks. Thousands of cyberattacks hit the U.S. power grids every day. So far, they have been stopped by firewalls and other intrusion-prevention systems. A recent exercise called GridEx II revealed the damage that determined terrorists could inflict on power systems in the U.S.

It is probable that power utilities around the world are subject to these same challenges. Thus, it is incumbent upon all utilities to gauge their exposure to terrorism and to introduce appropriate protective policies. Read our article on power-grid vulnerability in the December Availability Digest. http://bit.ly/19uStBl

Among Digest articles in our December and January issues:

Active/Active Data Centers – The requirement for extreme availability has led to the deployment by many organizations of active/active data centers, in which no component failure or even the loss of an entire data center will affect the services that are being provided.

Target Compromises Millions of Cards –

Digest Managing Editor Bill Highleyman discovered he was a victim of the Target breach when his credit-card fraud service called to ask if he had just purchased $900 worth of lobster. Target realized on December 15th that point-of-sales (POS) systems in its U.S. stores had been infected with malware that captured the magnetic-stripe information of 40 million cards that had been swiped. Target, the third largest U.S. retailer, later announced that additional data had been stolen from 70 million more cards.

Flywheel UPS Systems – An uninterruptible power supply (UPS) is a requirement for modern-day data centers. The classic UPS uses acid-lead batteries, which are environmentally unfriendly, have questionable reliability, and are expensive to maintain. The newer flywheel-based UPS systems are virtually maintenance-free, are environmentally friendly, and last far longer than acid-lead batteries.

Also in recent Digests: "HP Serviceguard Cluster Arbitration," "Going Prices for Personal Information," "RBS Suffers Multiple Outages," and "Verisign DDoS Mitigation Services."

The Availability Digest offers one-day and multi-day seminars on High Availability: Concepts and Practices. Seminars are given both onsite and online and are tailored to an organization's specific needs. We also offer technical and marketing writing services as well as consulting services for achieving high availability.

Published monthly, the Digest is free and lives at www.availabilitydigest.com. Please visit our Continuous Availability Forum on LinkedIn. We're at 611 members and counting. Follow us on Twitter @availabilitydig.
---
BrightStrand Health Check Service
Maximise your hp NonStop Server environment.

The BrightStrand International hp NonStop Server Health Check Service has been created in order to provide users of hp NonStop Servers with a situation report as to the status of their hp NonStop systems and service environments.

The service has been designed by BrightStrand, to assure customers that they are getting the optimum from their current hp NonStop Server environments. The Health Check will provide a guide to assist customers in making improvements to various service areas. It can also be used as a tool to aid the decision-making process in such key areas as hardware purchasing, system migration and Service Level Agreement (SLA) planning.

The service will take into account a number of factors depending on the pre-defined scope. These may include - procedures, strategies, system performance, configurations and security. The service will involve the monitoring of system metrics, an assessment of general procedures, a review of software revision levels and a general check of the installation.

Service Objective

The objective of the Health Check is to provide high quality reviews of service areas that have been identified, by the customer, as being of concern or of interest. The main goals of the service will be:

· To advise on compliance with standards.

· To report on efficiency and performance.

· To identify possible problem areas and recommend solutions.

· To advise on current or future strategy.

This will be achieved by engaging a fully qualified and experienced BrightStrand consultant that will work closely with the customer to agree the scope of the engagement and to identify areas of special interest or concern, use BrightStrand tools and solutions to gather the necessary information and documentation, analyse the information and deliver the agreed reports. Consultancy will be provided in the areas of Performance, Capacity Planning, Disaster Recovery, Operations, Database Management, System Security, System Management and Hardware Maintenance.

For further details please contact Dave Stewart today on +44 (0)7831 775115 or email him on

dstewart@brightstrand.com.
---
CSP's products assist Bankart in meeting its compliance requirements - our latest customer success story!
Bankart D.O.O are the major provider of credit card, ATM and POS terminal processing in Slovenia. In 2011, Bankart set an objective to improve security, productivity and staff efficiency by implementing new monitoring of access to sensitive data, user activity and BASE24 events.
In 2013, with CSP's help and technology, Bankart achieved those goals. Bankart leveraged CSP's unique product suite to meet their compliance and security objectives with real-time alerts, file integrity monitoring, access and session control – all managed and controlled through a simple but powerful set of GUI management tools. Upon request by Bankart, CSP was able to readily extend its solutions to include Base24 OMF logs, and add these to the information and event stream available to their security and application monitoring team.
Gregor Pirc, IT manager of Bankart, commented:
"CSP products have given us a new level of visibility on key system and application events, improving our control, security and productivity'". Gregor went to say that " We were impressed by CSP's responsiveness in extending their product support to base24 OMF logs. They are truly committed to fulfilling their customers needs.".
Get the full case study at www.cspsecurity.com and find out how CSP can help you.
---
Lusis Celebrates the New Year in a New Region
- White Paper by Lusis Payments
In business since 1999, Lusis Payments recently expanded its footprint to North America. Based in France, Lusis has an office in the United Kingdom and has recently opened an office in San Francisco with an additional satellite in Omaha. Lusis is a European software and service provider that initially addressed the European market and currently has customers throughout EMEA, Asia Pacific and the Americas. Lusis offers state-of-the-art software solutions to the global retail payments industry for mission-critical online transaction processing.
To introduce you to its North American operations, Lusis has prepared a company and product overview, which features customer success stories, as well as information about the company and its TANGO payment solution.
To view the Lusis Payments Company and Product Overview, visit http://www.lusispayments.com/LusisUSA_Presentation or contact Brian Miller at brian.miller@lusispayments.com for more information.
Lusis Payments, North America
Brian Miller
(415) 829-4577
Brian.Miller@lusispayments.com
San Francisco, CA
---
Pressure in the Value Chain

- White Paper by Lusis Payments

Pressure is coming from all corners of the value chain, it has never been more difficult to differentiate and remain price-competitive


Today's climate puts immense pressure on organizations. Around the world financial institutions have never been under so much pressure: regulation is increasing and customers are demanding improved service with ever more emphasis on convenience and simplicity. In short, pressure is coming from all aspects of the card payment value chain.

Studies have suggested that financial institutions are struggling to split their budgets appropriately. In many cases at least 85% of IT spend on retail payment systems is linked to maintenance and mandate uplifts. A very small proportion of the money spent delivers new features, functions or value for the operating organization.

To download the complete white paper http://www.lusispayments.com/pressure-in-value-chain or contact Brian Miller at Brian.Miller@lusispayments.com for more information.

Lusis Payments, North America

Brian Miller

(415) 829-4577

Brian.Miller@lusispayments.com

San Francisco, CA
---
Win a $100 Amazon Gift Card
Take this HP NonStop connectivity survey by February 7th for the chance to win a $100 Amazon gift card. The survey only takes about 2 minutes, and the winner will be selected at random. The results of the survey are for internal use only, and will not be shared. Thanks for your participation!
https://www.surveymonkey.com/s/WK2PFHN
Sponsored by NuWave
---
TAL made transparent and easier to understand with ITP-PANORAMA
ITP Software Systems have released the new scanner for TAL. The representation in the OLAP HyperCube Repository is integrated with COBOL and SCOBOL.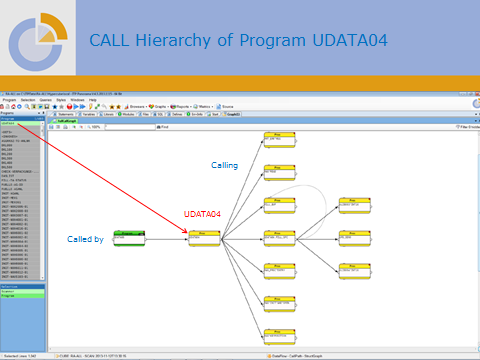 There are not many developers around who master TAL. ITP-PANORAMA is now helping them to make changes faster with higher quality.
You will not believe it before you have seen it. So, mails us a day and time for a free Webinar.
Juergen.Overhoff@itp-panorama.com
---
NSDEE
Hi All,

I was wondering what the prevalence of the use of different versions of NSDEE are out there.
It correlates to ECLIPSE versions, so here's the question.
What version(s) of NSDEE are you using?

2.x (ECLIPSE Helios)
3.x (ECLIPSE Indigo)
4.x (ECLIPSE Juno)

I'm asking because we're looking at dropping Helios and Indigo support shortly for our ECLIPSE eco-system products.
Feel free to respond privately.
I'll keep everything anonymous (rsbecker@nexbridge.com) but will post a summary if I get a bunch of answers.

TIA,
Randall
---
Find out more about us at
www.tandemworld.net
---