Tandemworld eNewsletter for February 2016
---
Contents
Name That Tune
Exciting times for NonStop!
Migrate to the OmniPayments Financial Transaction Switch
---
Big SIG 2016
DataExpress
The U.S. Government's IT Fossils
XYPRO – XYGATE Data Protection XDP can be purchased from HPE!
comForte - How a 1932 Court Case and Data Security Intersect at SunTUG 2016
Canam Software Labs, Inc. Brings the Power of Thunder to SunTUG 2016
Musings on NonStop! - February, '16
Prognosis
comForte - The End to Security as an Afterthought: 2016 Trends
NuWave Upcoming Spring Events
Got Integrity? Check your Files
Please Visit Gravic at these Upcoming 2016 Events
How to Survive the Zombie Apocalypse (and Other Disasters) with Business Continuity and Security Planning
comForte at events near you in 2016
XYPRO looks forward to seeing you throughout 2016
MRTUG
OTUG
Current Subscribers 15102
---
Name That Tune
From 1953 thru 1959 there was a radio show in the USA called "Name That Tune". Contestants would bet on the minimum number of notes they needed to guess the tune. While I was too young to listen to the show in the 50's the radio show eventually made its way to the TV where I saw late 70's episodes of contestants trying to guess a tune from just a single note.
I feel like the data protection industry is heading that way.
In 1970 we said "If you crash you're dead".
In 1975 we said "I can protect your data with tape backups".
In 1980 we said "I can protect your data with mirrored disks".
In 1985 we said "I can protect your data on virtual tape".
In 1990 we said "I can protect your data by replicating it to another Tandem".
And now, in 2015, we say "I can protect your data …. and I don't even need another Tandem".
WOW… that's "Name That Tune" with only one Tandem Note. I keep looking for Bob Barker to jump out and give away that new car (or maybe Bob Monkhouse for my UK friends).
About a year ago the smart engineers at NTI responded to a challenge. I asked them if it was possible to replicate Tandem images to the cloud, and eventually reload the Tandem from the cloud. I thought that this would be a way for a customer to protect their data when they only had 1 box. Maybe it would be a small account. Maybe it would be only a temp situation. Maybe it would be in support of a testing environment. I had no idea how it would be used but I thought it would be a cool new addition.
At first they told me no (but that's what techies always say to me). Then after a few months they came back and said it was ready to go. Shock Face!
So now I have this cool new feature that nobody has installed yet. I have had at least 1 conversation with a customer about reducing propagation delays with multipoint data distribution using the cloud. Whew!
It's yet another example of NTI's ongoing investment in our technology as the landscape shifts.
We replicate Tandem-2-Tandem Active/Active sub second.
We replicate Tandem-2-OPEN sub second.
We replicate Tandem-2-CLOUD sub second.
Where is all this going? I haven't a clue but I am reminded of what my friend Buzz Lightyear says "To Infinity and Beyond".
DRNet® is world class NonStop Data Replication technology.
· Real-time Active/Active Data Replication
· Real-time Tandem to OPEN Data Replication
· Real-time File Synchronization
· Refreshingly Real-Time Support from Real Engineers
+1 (402) 968 3674
---
<![if !vml]>
<![endif]> Exciting times for NonStop!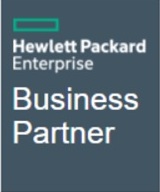 Make sure you are ALWAYS ready!
First, we would like to take this opportunity to thank our NonStop customers and partners for their continued trust in BrightStrand. We really appreciate your continued business and your references Thank you.
There is no doubt that this is a very exciting time in NonStop. With the ongoing and more recent developments, customers will be able to rely on this platform to deliver their business-critical applications for many, many years to come

The platform is the best available but there is an increasing need to ensure you have the people skills you need in future. Whether it be for cost cutting reasons or the increasing dearth of skills available for this technology platform, or indeed both, there is a way to ensure this won't be a problem or a challenge for you
HOW?
For nearly twenty years, BrightStrand International Limited has been delivering life cycle services to NonStop customers. Whether that is our remote, onsite, discrete or ongoing managed services, our highly skilled people continue to gain excellent references from customers. We become a strategic partner with our customers, not just a supplier. This enables us to understand our customers' continuing business drivers, and to work with them to deliver - and crucially - add value to their businesses.
There are many areas of service that NonStop customers require during the lifetime of their NonStop infrastructure and we believe we have those covered. For example, we know Security is at the forefront of most NonStop user concerns. Also whether your NonStop infrastructure is operating at its most effective. Your Data Storage strategy. Migration, Project Augmentation and many others.
With the additional and ever present issues of cost cutting and ongoing availability of trained NonStop resources, the challenges are there. These challenges are international so we operate across the world. This can be with the provision of onsite or remote services, or indeed a hybrid. We have references proving our success in all these areas. A few of these references are on our website, please ask to see more.
In order to illustrate how we can help you, we recommend an initial meeting or conference call at your convenience, to outline our credentials and expertise and explore your goals and challenges. A workshop format is also an effective method to exchange views and ideas.
We are proud to be the premier provider of NonStop services and skills so please use this opportunity to contact us and see what we can do for you. There's nothing to lose and a lot to gain, as our expertise, skills and references will demonstrate.
The challenges above will not go away, BrightStrand will enable your business to get the best from your NonStop investment.
---
Migrate to the OmniPayments Financial Transaction Switch
Pain-Free Transition, No Disruption to Customer Services
We're not just talking "in theory." Several large customers already count on the OmniPayments Financial Transaction Switch to support their debit/credit card authorization systems. They migrated from BASE24 to OmniPayments with ease and with no negative impacts on their clients. In some cases, the migration averaged only four months.
How does OmniPayments do it?
Our team of 100+ programmers is skilled at rapid project turnarounds, meeting deadlines, and enhancing OmniPayments to address each customer's specific requirements.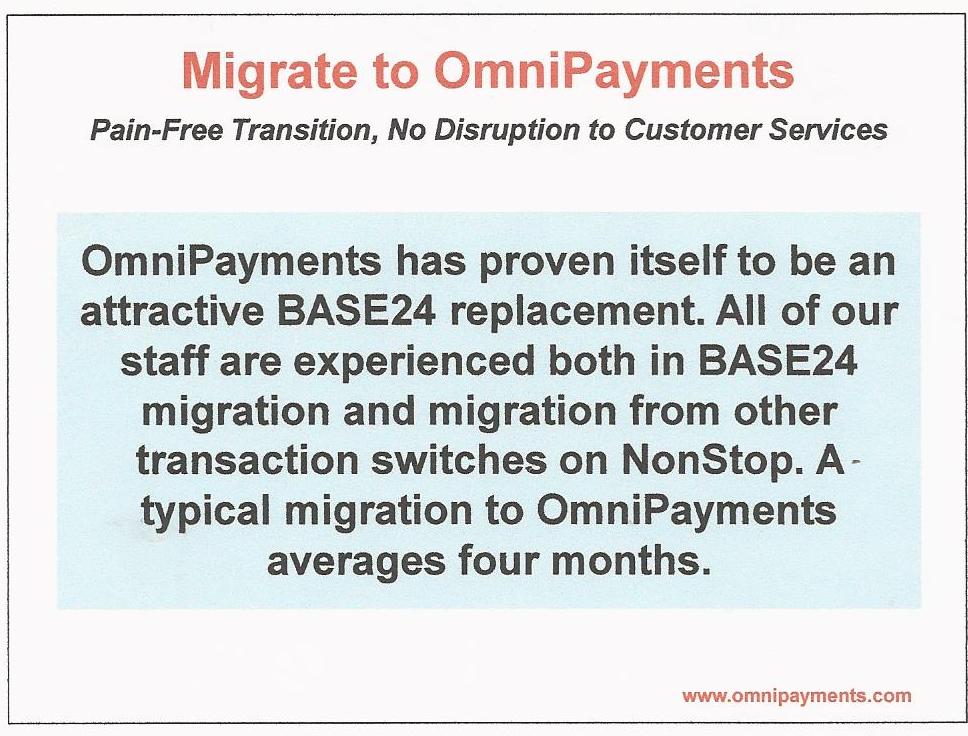 OmniPayments is a switching solution for the financial and retail industries. It is deployed on NonStop for the highest availability and offers all the requisite functionality to manage credit/debit-card transactions. It manages multiple devices, hosts application interfaces, and interoperates with third-party products or other systems if required. OmniPayments easily expands to provide additional functionality when needed and supplies complete security functions for every financial transaction handled, including encryption-at-rest and encryption-in-flight. Available around the clock, OmniPayments will survive any single fault, requires no downtime for maintenance or upgrades, and supports a range of disaster recovery solutions.
The OmniPayments pricing model for its standalone system is based on a one-time software license instead of on transaction volume. OmniPayments guarantees that customers will save at least 50% off their current transaction processing costs.
OmniPayments also distributes OmniCloudX on NonStop X. OmniCloudX hosts numerous OmniPayments instances at a pay-for-use price so attractive that mid-size retailers and financial organizations now can enjoy the benefits of having their own high-capacity transaction switches. Starts at only $5000 USD per month. OmniCloudX is continuously available with automatic failover to other NonStop X systems. Like the OmniPayments standalone transaction switch, OmniCloudX provides complete security functions and is PCI-DSS compliant.
The OmniPayments Preauthorization Engine is used by financial institutions in conjunction with the OmniPayments Financial Transaction Switch or as a seamless interface to other providers' switches via a custom support module (CSM).
OmniPayments systems in production today process 700 million transactions per month, generated by point-of-sales terminals and over 14,000 ATMs. A single OmniPayments system supports up to 10,000 transactions per second. Multiple OmniPayments systems can cooperate to provide any capacity required by an application. From our seven worldwide locations, we serve as a 24×7 managed services provider for remote production monitoring.
CEO Yash Kapadia will present "The OmniPayments Preauthorization Engine – Our Customers Call It the Fraud Blocker" at the upcoming DUST meeting on 15 March in Scottsdale, Arizona USA. Stop by the OmniPayments exhibit at SUNtug on 4 March in Tampa, Florida USA. Visit OmniPayments at GTUG on 18-20 April in Berlin, Germany.
OmniPayments, Inc. (www.omnipayments.com) is the product arm of Opsol Integrators Inc.,

a leading HP NonStop system integrator.

For further information, contact Yash Kapadia at +1 408-446-9274 or at
yash@omnipayments.com.
---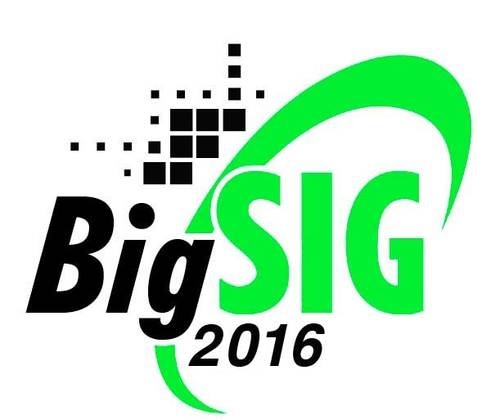 BITUG NEWS
Registration is now open for the BIG SIG on
Thursday 12th MAY 2016
In a charge to tradition, we're moving the annual Big SIG away from its usual December date to spring this year; May the 12th to be exact.
What won't be changing is the location: we'll be just across the road from Tower Bridge and the Tower if London at London's Trinity House, home of the General Lighthouse Authority.
The day will comprise the usual mix of plenary keynote sessions and multi-track slots from both our user community and solution providers. Plus the Vendor Fair, which gives you the chance to chat with HPE and our vendors about the latest hardware kit plus labour-saving and security-improving software and services.
The day is a must-visit event for anyone in the British Isles NonStop community who care about keeping up with the latest news and developments which are 100% relevant to us.
Venue: Trinity House, London. Website.
Date: 12th May 2016
Registration now open: CLICK HERE TO REGISTER
Agenda: to follow
Registration is now open for the BITUG Education Day on Wednesday 12th MAY 2016
The 2016 Education Day is free for BITUG User members to attend. This year we'll be looking at migration from Blades to the NSX boxes - further details to follow.
Space is limited to just 24 attendees, so register early and please ensure you attend because this event will be a sell-out. If you register and later find you're unable to attend, please let us know so we can cancel your ticket and free the space up for someone else to attend.
Once the spaces are full we'll be starting a reserve list. You can contact us to put your name on the reserve list.
Venue: HPE Offices, 1 Alderman Square, London EC2V 7HR.
Date: 11th May 2016
Registration now open: CLICK HERE TO REGISTER
Any enquires about these events please Email kpoultney@brightstrand.com
Kevin Poultney
Chairman, BITUG.
BrightStrand International Limited
---
DataExpress
When a country holds its collective breath over whether or not a rodent sees its shadow, it's still a surprise to me that it attracts so much attention. "Punxsutawney Phil Did Not See His Shadow," was the news broadcast to an anxious nation predicting as the lack of shadow suggests, that "an early spring is forecast!" More curious still, "The findings were independently verified by a groundhog in Canada, where Shubenacadie Sam also saw no shadow."

A radio program of the 1950s was also preoccupied with shadows. "A figure never seen, only heard, the Shadow was an invincible crime fighter," the announcer would explain. And yet, for the NonStop community there's another shadow growing larger by the month and it's that cast by The Machine. We have just come from a series of HPE events – some of which we attended, while others we have read about with great interest – and there has been an abundance of messages communicated to user communities. Meg Whitman, HPE CEO, has heralded the arrival of the "Idea Economy," enticed us with news of an imminent transformation to a hybrid architecture even as we are learning that IT strategy and business strategy are no longer separate. They have become inseparable, as per Whitman, and every business is a technology business today.

However, once HPE executives dig a little deeper and start talking products the references to The Machine pepper almost every presentation. Converged Infrastructure? Infrastructure as Code and Composable? Synergy and a Cloud Experience? Get past the title slide and begin to look at the agenda and there somewhere towards the end of the presentation is a whole chapter devoted to The Machine. First announced in the summer of 2014, The Machine, according to HPE can be simply explained; "all you need to know is that 'electrons compute, photons communicate, and ions store.'"

"Haven't we seen something like this before?" asks Billy Whittington, DataExpress CEO. "Name changes to reflect changing technology and product packaging aren't entirely new. Recall the 1980s and the numerous rebranding exercises IBM went through even as the pundits began predicting the demise of the mainframe – first to being a server then a data repository and even now a giant Linux box. However, we do need to acknowledge that with HPE, a company many view as being driven by engineering, focusing on The Machine is as much a continuation of its heritage even as it starts grabbing enterprises mind share."

It is also very easy to simply dismiss The Machine as nothing more than aggressive early-stage marketing hype. After all, it's only going to make an appearance around 2020 or so – far too far away to concern CIOs in 2016. And yet, the timing of its announcement, the summer of 2014, a year before HP was to split into two entities, HP Inc. (HPQ) and HP Enterprise (HPE), was an early signal of the priorities the new HPE would be given. "A game changer," was how Whitman described it, and within HPE it was the clarion call signaling the end of business as usual for all at what would become HPE.

As we have polled individuals close to HPE and watched the many presentations it's become clear to us here at DataExpress that we are looking at two distinct, yet very separate entities – The Machine, the product as well as The Machine, the program. By this we mean that yes, eventually there will be this new system rolled out called The Machine, but more importantly, we are watching every R&D program being influence by The Machine. Yes, the shadow of The Machine is falling across every activity of HPE that's associated with development.

This shouldn't come as a surprise to anyone familiar with the inner workings of a company. When you split an established enterprise like HP into two, the first questions being asked within each will always be, "what's our mission?" Without a shadow of a doubt, no pun intended, the attention across HPE is focused on The Machine – that's its mission and all development groups are aligned in support of realizing the creation of The Machine. As Orwellian as this may sound at times, it makes a lot of sense when you consider the old HP wasn't known for risk taking or doing anything cool. The Machine, as described by Fink, is cool and as such, radiates energy that generates enthusiasm up and down the corridors of Palo Alto.

The news that is coming out from HPE NonStop development is that NonStop as a system, even NonStop as software and, just as importantly, NonStop as a service demonstrates a transformation few in the industry had expected. NonStop, legacy? No, not in the least – and with the emphasis HPE is giving to the value proposition of fault tolerance, a label long discarded by the industry, it bodes well for where NonStop will shine. However, the decision to include development programs to support NonStop as software that include running NonStop in a virtual machine, all point to the first steps NonStop needs to take to be considered a contributor to the development of The Machine.

HPE is going to roll out many aspects of The Machine well before the actual arrival of The Machine. That's what the program is all about – incremental and quite manageable change introduced over the next half decade – and it's a very clever strategy. When 2020 finally arrives there will be few surprises and the introduction of The Machine will happen seamlessly – just another node introduced into a hybrid infrastructure. Does this surprise us at DataExpress, or present challenges for future products? Clearly with products serving both the NonStop and Open Platform markets, DataExpress sees no clouds on the horizon in this respect.

Electrons may compute, photons may communicate, and ions may store but eventually, data will need to be packaged up, either as files or whatever the new nomenclature dictates, and provided to agencies and authorities as has always been required. The prospect of the entire business world running only on The Machine isn't at all likely so levels of incompatibility will continue, where the passing of files will continue – the volumes will likely go up even as the speeds will likely increase (and potentially, new optimized protocols will appear, but everyone wants their data. And wants it now!

The shadow of The Machine indeed is falling over all that HPE is funding in development. It represents game-changing technology unlike any IT has experienced in decades. Not everyone will be on board (just consider the bidding process of federal and state government agencies) nor will HPE be the sole vendor servicing all enterprises. And yet, when it comes to NonStop and to NonStop applications, their ability to run on The Machine looks assured and with that, the presence of DataExpress to move all those files is equally assured. Maybe it really is the case after all – the shadow (of The Machine) does know, and we can await The Machine with as much anticipation as we have for the early spring this year!
DataExpress, LLC.
1401 Shoal Creek, Suite 250, Highland Village, TX 75077
972-899-3476 (sales)
972-899-3460 (corporate)
sales@dataexpress.com
www.dataexpress.com
---
The U.S. Government's IT Fossils – The Availability Digest Examines the Remains of Legacy Systems Long Past Their Sell-By Dates


The U.S. government operates 28 systems that are at least a quarter century old and 11 systems that are more than 35 years old. It annually spends USD $60 billion, 75% of its IT budget, to keep the systems operational. Just finding the skill sets to maintain old systems is increasingly difficult. The original programmers have retired, and less than 25% of university computer-science programs teach old-school skills such as COBOL.

"The U.S. Government's IT Fossils" examines the challenges faced when a company – or in this case a government – runs its mission-critical systems on fragile, often unmaintainable technologies. Beyond the operational issues and consequences of outages looms the specter of security risks. Many older systems are impossible to secure against cyberattacks.

In addition to "The U.S. Government's IT Fossils," read the following articles in the Availability Digest's February 2016 issue:

Hacktivism – The art of hacking, or breaking into a computer system, for a politically or socially motivated purpose is called hacktivism (think activism). Hacktivists are not cyber criminals in the traditional sense. They do not break into computer systems to steal money or data. Instead, they illegally access systems – typically websites – to make a statement. How does a company protect itself against hactivist groups like Anonymous? Several strategies appear promising.

The HPE Helion Private Cloud and Cloud Broker Services – HPE Helion is a complete portfolio of cloud products and services that offer enterprise security, scalability, and performance. Helion enables customers to deploy open and secure hybrid cloud solutions that integrate private cloud services, public cloud services, and existing IT assets to allow their IT departments to respond to fast changing market conditions and to get applications to market faster. HPE Helion is based on the open-source OpenStack cloud technology.

Software Documentation – The role of software documentation has changed a great deal over the last several decades. Moving from the extensive upfront documentation of the Waterfall model to the minimal documentation of the Agile method, software documentation is now more a matter of inclusion within existing code than it is of writing large documents to guide code development. Although self-documenting languages are now the norm, it is a concern of many in IT that today's casual attitude toward documentation can lead to problems later for application maintenance, clearly understood user manuals, and marketing communications.

@availabilitydig – The Twitter Feed of Outages - Our article highlights some of the numerous tweets that were favorited and retweeted in recent days.

The Availability Digest offers one-day and multi-day seminars on High Availability: Concepts and Practices. Seminars are given both onsite and online and are tailored to an organization's specific needs. We also offer technical and marketing writing services as well as consulting services.

Published monthly, the Digest is free and lives at www.availabilitydigest.com. Please visit our Continuous Availability Forum on LinkedIn. We're at 739 members and counting. Participate in our recent thread, "Does Big Data Require Continuous Availability?" Follow us as well on Twitter @availabilitydig.


---
XYPRO – XYGATE Data Protection XDP can be purchased from HPE!
HPE recently announced a new arrangement with XYPRO allowing XDP to be purchased from HP.
HPE SecureData is an enterprise-wide solution providing Format-Preserving Encryption (FPE) and Secure Stateless Tokenization (SST), allowing sensitive data to be protected with a minimal impact on your applications.
XDP is the product of a number of years of collaborative development between XYPRO and HPE Security – Data Security (formerly Voltage), and it represents a complete set of features to quickly and simply implement HPE SecureData on NonStop.
XDP includes an Intercept Library option, allowing implementation without application changes, and a Software Development Kit (SDK), to fully take advantage of the HPE Security – Data Security's "data-centric security" concept, protecting data end-to-end throughout the enterprise.
For More Information about the HPE Data Security and XYPRO XDP solution contact your HPE NonStop Rep, Your XYPRO Rep or visit our website:
www.xypro.com/XDP
---
comForte - How a 1932 Court Case and Data Security Intersect at SunTUG 2016
It's midwinter here in Denver. Despite ongoing Super Bowl 50 victory celebrations, I'm looking forward to escaping town and attending the aptly named 2016 SunTUG Sunshine Summit in Tampa, FL, on March 4.
SunTUG is one of my favorite annual conferences, and not just because of the south Florida weather.
SunTUG draws a diverse crowd within the HPE NonStop community. Attendees range from system administrators and managers to senior directors working across industries, including payments, financial services, and telecommunications. Such a broad range of perspectives and experiences makes SunTUG a great event for learning and networking.
Such a varied audience also presents a challenge for me as I prepare to speak for the second year in a row. For this year's presentation, I looked for a topic that would be timely, relevant, and applicable to all of these roles across all of these industries. I chose a subject that's been forefront in my mind over the past few months, and one that is topical to everyone attending SunTUG this year: data security. In a way, this topic is a bit ironic for this audience because very few people who attend SunTUG are security specialists. But I see this as an opportunity.
Read the
full story
---
Canam Software Labs, Inc. Brings the Power of Thunder to SunTUG 2016
Visit Canam Software Labs, Inc. at SunTUG 2016 in Tampa, FL on March 4th to experience the power of Thunder for generating all of the COBOL and C code needed to read and write JSON and XML messages.
Thunder is the solution of choice for developers and IT architects to process XML and JSON in COBOL and C, making it easier to respond to changes quickly and implement new schema versions with minimal effort, freeing up developers' time to focus their expertise on the business logic in their programs while also reducing the go-to-market time for programs.
Thunder is now available in three unique solutions.
JSON Thunder for COBOL and C code creation
XML Thunder for COBOL and C code creation
Thunder Suite, which packages both XML Thunder and JSON Thunder plus version control for a truly comprehensive code generation solution.
Schedule a one-on-one demo of Thunder at SunTUG today! Email Russell@canamsoftware.com or call (905) 712-3840.
______________________________________________________________________________
To start a free 30-day trial of Thunder Lite and experience the power of a model-driven approach to code creation that JSON and XML-enables COBOL and C programs, visit www.jsonthunder.com or http://www.xmlthunder.com.
---
Musings on NonStop!

February, '16

The opinions expressed here are solely
those of the now self-employed author

The future may indeed look "so bright, I gotta wear shades," as I wrote in my closing of last month's musings. And yet, for many within the NonStop community there's still an element of uncertainty, driven in part by news coming from some of the biggest members of the NonStop community, about the future of NonStop inside their data center. Last month, in my IR sponsored webinar on NonStop - Vision, Strategy and Goals I was pretty specific in my take on some of the news I was hearing – enterprises may now be acting out on information, indeed perceptions, taking root some 3 and even 4 years ago.

So, what are the two biggest drivers to greater acceptance of NonStop? I am asked this more than once a week – what will contribute to the future growth of NonStop systems? I reference just the two biggest drivers, as once you get past them all else pales into more or less insignificance that takes very little to correct. Without any need to remove our shades we can see that NonStop will get its big boost from greater support within HPE even as it gets an even bigger boost from a greater variety of application, middleware and solutions vendors.

No plan is without a certain degree of risk, even as the idea of growth often needs to be hedged. In the financial world, they don't call it hedging for nothing. And for the first few weeks of 2016 the losses being racked up on stock exchanges around the world are terrifying to many to the point where I don't think you can hedge enough to offset the real losses being incurred. But as with supporting capital markets, any future envisioned for NonStop comes with risk and a need to hedge.

It was back in late 1988, after leaving Tandem Computers having been in senior management positions (as was the case for Margo) and then experienced the returns generated by the sale of a start-up, Insession, to publicly-traded ACI Worldwide, for a brief period Margo and I became day traders. It was awful, even as it was life changing. Taking a vacation to Asia towards the end of 1999 meant spending every moment of our onshore time inside some Internet café, trading.

With the ITUG Europe event of 2000 to be held in Vienna (together with DECUS), followed by a brief European vacation, Margo called to ask if I would mind if she sold everything and parked our gains in cash till we returned from Europe? Hedging wasn't really something to be considered Margo noted as this carried too much risk when left unmonitored. No problem, came my response with the recent experiences in Asia still fresh in my mind. It was as only when we climbed the stairs of the bus taking us from the hotel to the conference that we heard news of the enormous sell off on markets worldwide. Enough to qualify as a crash and we dodged it. Lucky? Fortunate? All of the above, of course so much so we never returned to day trading handing the cash we had accumulated to the same professional team we had just selected to manage ITUG's cash funds.

The point is, timing, speculation, and even hedging comes with a price and for the NonStop community it's all too easy to sit back and let situations unfold and then suggest we knew all the time that this, or that, was going to happen. It is the NonStop community that still holds many of the cards that will influence HPE over the future of NonStop. HPE has placed its own sizable bet on NonStop – there's no escaping the fact that in today's tech world the quarter billion investment "bet" in NonStop that HPE made when of all the Mission Critical Servers within the portfolio only NonStop made the cut and was ported to the Intel x86 architecture.

Furthermore, with all the talk and presentations on the need for a transformation to a hybrid architecture, it was NonStop with InfiniBand that saw project Yuma launched to significantly up the ante for those considering hybrid NonStop / Linux configurations. And just how much Linus is propelling clouds forwards? Well, certainly the likes of Amazon and Salesforce.com. Taking an out and "parking technology" while the company took a vacation was never an option for HPE and the exposure to pure luck was never a consideration.

The plan for NonStop, even within HPE, was risky after all, by all accounts. Three projects initiated to port HP-UX to x86 were terminated to where, eventually, the centerpiece for HPE Mission Critical Servers, the SuperDome X, only runs Linux, Windows and VMware today … No HP-UX! So, yes, HPE gets it: SuperDome X and NonStop X, and they can be configured as hybrids via the InfiniBand fabric, applications on Linux, NS SQL on NonStop. MySQL on Linux, and a payments solution on NonStop! And any combination of the two that you like! Yes, HPE is riding the value proposition of NonStop into the future world of hybrid infrastructures.

As for any surge in new applications on NonStop the answer here is right in front of us – ALL applications will be able to run on HPE supported hybrid infrastructure where NonStop adds value – yes, there's always a role for fault tolerance and no, clustering and replication can't match the price performance NonStop provides. With the arrival of ServerSide Java Script support on NonStop and the considerable improvements in performance of Java, the most modern of applications can be fired up on NonStop with little to no change; want to open a chat session in a window of your payments solution screen then check out any of the freely available chat solutions developed in JavaScript – and yes, demonstrated running from a NonStop X system to a live audience during the NonStop Technical Boot Camp.

When it comes to finance, it may be wise sometimes to cash out and walk or sail away. It may be also prudent to hedge your bets and take a pause from looking to port solutions to NonStop. But no more! HPE is with the program. NonStop is attracting even more investment by HPE as a software solution running, as we are now hearing, on virtual machines. So if HPE gets it and there's now no limit on the number of modern applications running on hybrids that include NonStop – the rest remains in our hands, the NonStop community. Have you made the decision to wear shades? Or, are you on the sideline, standing in the shade or worse, behind the hedge?

Richard Buckle
Founder and CEO

Pyalla Technologies, LLC
Email: richard@pyalla-technologies.com

Following my blogs? My web publications? My discussion Groups?

Check out (or copy and paste to your browser):

Real Time View at http://www.itug-connection.blogspot.com/

…. And check out the Group on LinkedIn, Real Time View

comForte at http://blog.comforte.com/

…. And check out the Group on LinkedIn, comForte Lounge

ir.com Payments and Infrastructure at http://www.ir.com/blog-pay/

…. And check out the Group on LinkedIn, realtime.ir

WebAction.com at http://webaction.com/blog/

…. And check out the group on LinkedIn, Data Driven Apps

ATMmarketplace at
http://www.atmmarketplace.com/blogger.php?id=130763

… And check out the Group on LinkedIn, ATM Industry Association

buckle-up at http://www.buckle-up-travel.blogspot.com/

…. And check out the SubGroup on LinkedIn, Pyalla Track Days
---
Prognosis
Have you participated in any of our recent webinars? In the third installment in his recent series of updates, Richard Buckle provided his unique insight on the vision, strategy and goals of the new Hewlett Packard Enterprise organization (HPE) and on the NonStop platform. If you would like to replay any or all of these webinars, you can still view all three via the IR web site at the following URLs:
Webinar: House of Cards – NonStop X & Hybrid Computing
Webinar: 2015 NonStop Technical Bootcamp Recap
Webinar: NonStop X: The New Goal – Independence from Systems Infrastructure
Look for additional webinars coming over the next few months from Richard and the IR team, where the topic will focus more directly on payments. We are seeing a renewed interest from the payments industry in NonStop systems, which translates into new opportunities for IR. This elevated level of interest in NonStop certainly includes the NonStop X series and the new NS3 X1 in particular. The decisions made by HPE to invest significant R&D dollars in NonStop systems comes as a welcome relief for me and the team at IR.

As I wrapped up last month's article, I wrote of how we see IT continuing to evolve into a very complex world, with new technologies taking us in directions we didn't think would be possible. And yet, one of the real strengths of Prognosis is that it already has a strong foothold in the new technology vision now being promoted by HPE. In particular, Prognosis excels as an infrastructure management solution, as well as managing mission critical payment processing applications. We have customers already running Prognosis on NonStop, Unix, Windows and Linux platforms. Supported operating systems include NonStop, HP-UX, AIX, Linux and Solaris. Prognosis is even pulling transactional data off mainframe based applications. Given the growing popularity of virtualization, including private cloud usage and the new focus on this area by HPE, Prognosis includes comprehensive monitoring of hypervisors, including VMware.

When I think of how we have been watching the rise in popularity of particular platforms, I think back to when I first heard of the saying, "a picture is worth a thousand words." Having viewed the presentations by Buckle, it's hard to miss his use of pictures to illustrate this complex world of technology. Visualizing something helps with recognition and can even elicit a specific call to action. I think we can all recall how we felt as we sat anxiously in front of our televisions to watch Neil Armstrong step off the Lunar lander to make the first footprints on the moon; a landscape never before touched by mankind. Visualization is a powerful form of communication and indeed, looking at the schematics on display inside some data centers, it's easy to see why a picture, chart, or dashboard is worth a thousand words.

Perhaps the single biggest feature of Prognosis is its powerful visual representation of all that is happening within an enterprise's data center. What's running, how it's performing and the resources being consumed can be depicted via intuitive dashboards and reports. Even today, nothing grabs the attention of data center operators as much as an icon suddenly flashing red. Inside many of these data centers you will also often see newsfeeds from cable providers such as CNN, CNBC and FOX being displayed. Not only are the internal workings of the data center important to monitor, but watching what is happening in the ever shrinking outside world is also every bit as important. When a snowstorm brings down power lines across a region, networks may fail and customer service levels can be severely impacted – something immediately recognizable from a picture of a journalist standing knee deep in snow.

It is this visualization provided by Prognosis as it is running across multiple systems including NonStop, Linux as well as virtual machines, that is an important consideration for everyone in the IT community. NonStop the system, NonStop the software and NonStop the service all have the potential to change operations dynamics considerably. As data centers transform and embrace hybrid infrastructure, it will not be good enough to know what's taking place on a single node or a single system. New applications will likely span many systems with the application itself on one server, the database on another server, the network terminating on a third, and static web pages coming from a different server entirely.

Technology is indeed becoming increasingly complex. Tools like Prognosis that provide visual immediate feedback on what is taking place deep within mission critical systems are now required by those charged with the responsibility of keeping an enterprise in business. If your plans include deployment of the new NonStop X systems, Prognosis is enabled for the platform and is already in production use. IR is also ready to support customers who are about to step into the hybrid world of NonStop and Linux (with Yuma). If application monitoring is important to your enterprise, then visualize this – it can all be monitored by Prognosis.

Andre Cuenin
andre.cuenin@ir.com
+1 303 390 8732

---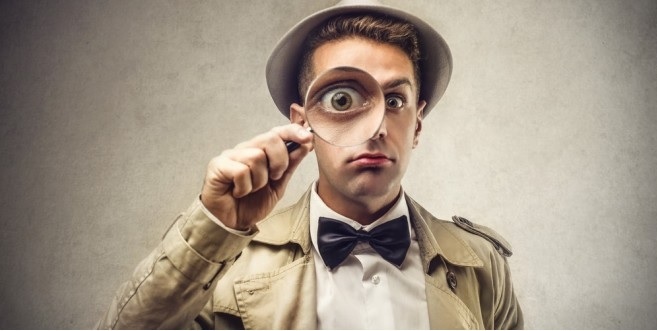 The latest reports on IT security all seem to point to a similar a trend—both the frequency and costs of cyber crime are increasing. While that may not be too surprising, the underlying details and sub-trends can sometimes be unexpected and informative. The Ponemon Institute's recent report, "2015 Cost of Cyber Crime Study: Global", sponsored by Hewlett Packard Enterprise, definitely provides some noteworthy findings which may be useful for NonStop users.
Here are a few key findings of that Ponemon study which I found insightful:
Cyber crime cost is highest in industry verticals that also rely heavily on NonStop systems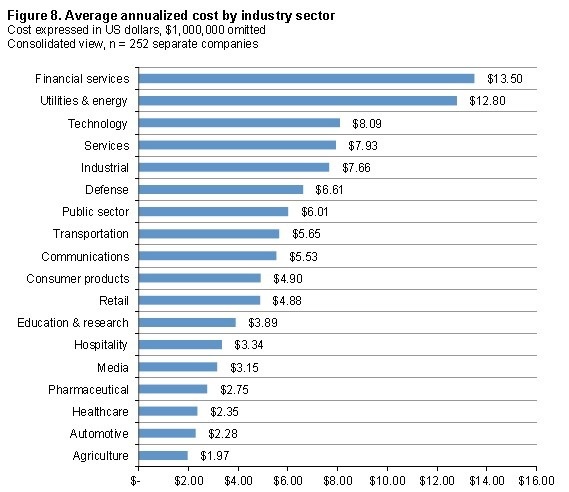 Source: Ponemon Institute "2015 Cost of Cyber Crime Study: Global"

The report finds that cost of cyber crime is highest, by far, in the Financial Services and Utilities & Energy sectors, with average annualize costs of $13.5 million and $12.8 million, respectively. As we know from HPE user group presentations, these two verticals are greatly dependent on NonStop. Other verticals with high average cyber crime costs that are also major users of NonStop systems include Industrial, Transportation, Communications and Retail industries. So, while we've not seen the NonStop platform in the news for security breaches, it's clear that NonStop systems operate in industries frequently targeted by cyber criminals and which suffer high costs of cyber crime—which means NonStop systems should be protected accordingly.
Business disruption and information loss are the most expensive consequences of cyber crime
Among the participants in the study, business disruption and information loss represented the two most expensive sources of external costs, 39% and 35% of costs, respectively. Given the types of mission-critical business applications that often run on the NonStop platform, these sources of cyber crime cost should be of high-interest to NonStop users and protected against (for example: protecting against data breaches with a NonStop tokenization or encryption solution, like HPE SecureData and XYGATE Data Protection(XDP)).
< Related products: XYGATE Data Protection (XDP) and HPE SecureData >
Malicious insider threat is most expensive and difficult to resolve per incident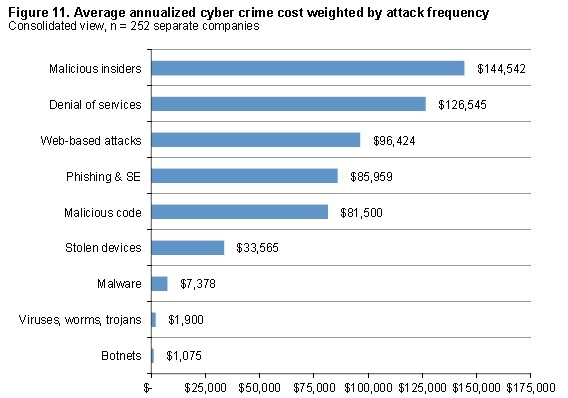 Source: Ponemon Institute "2015 Cost of Cyber Crime Study: Global"

The report found that 98-99% of the companies experienced attacks from virus, worms, Trojans and malware. However, while those types of attacks were most widespread, they had the lowest cost impact with an average cost of $1,900 (weighted by attack frequency). Alternatively, while the study found that "only" 35% of companies had had malicious insider attacks, those attacks took the longest to detect and resolve (on average, over 54 days!). And with an average cost per incident of $144,542, malicious insider attacks were far more expensive than other cyber crime types. Malicious insiders typically have the most knowledge when it comes to deployed security measures, which allows them to knowingly circumvent them and hide their activities. As a first step, locking your system down and properly securing access based on NonStop best practices outlined inXYPRO's NonStop security manuals, the HPE NonStop Security Hardening Guide and corporate policy will ensure users only have access to the resources needed to do their jobs. As a second, and critical layer, actively monitoring activity for suspicious behavior and deviation from normal established process can ensure suspicious activity is detected and alerted on before it culminates into an expensive breach. XYPRO's patenting pending SecurityOne provides real time Security Intelligence and Analytics for the HPE NonStop Server. It is designed to actively detect NonStop specific indicators of compromise and alert on suspicious activity.
< Related products: XYGATE SecurityOne (XS1), XYGATE Compliance PRO (XSW, XYGATE Merged Audit (XMA),XYGATE User Authentication (XUA), XYGATE Access Control (XAC), and XYGATE Object Security (XOS) >
Basic security is often lacking
Perhaps the most surprising aspect of the study, to me at least, was that so few of the companies had common security solutions deployed. Only 50% of companies in the study had implemented access governance tools and fewer than 45% had deployed security intelligence systems or data protection solutions (i.e., encryption). From a NonStop perspective, this highlights the critical importance of basic security principles, such as: strong user authentication, policies of minimum required access and least privileges, no shared super-user accounts, activity and event logging and auditing, and integration of the NonStop system with an enterprise SIEM (like HPE ArcSight). It's very important to note that HPE includesXYGATE User Authentication (XUA) and XYGATE Merged Audit (XMA) in the NonStop Security Bundle, so most NonStop customers already have much of this capability. Hopefully, the NonStop community is more security conscious than the participants in this study—but we can't be sure and it's worth reviewing whether security fundamentals are being followed.
< Related products: XYGATE SecurityOne (XS1), XYGATE Data Protection (XDP), XYGATE Access Control (XAC),XYGATE Compliance PRO (XSW), XYGATE Merged Audit (XMA), XYGATE User Authentication (XUA) >
Security solutions have strong ROI
While it's dismaying to see that so few companies had deployed important security solutions, there is good news in that the report shows that implementation of those solutions can have a strong ROI. For example, the study found that security intelligence systems had a 23% ROI and encryption technologies had a 21% ROI. Access governance had a 13% ROI. So while these security solutions aren't as widely deployed as they should be, there is a good business case to putting them in place.
Source: Ponemon Institute "2015 Cost of Cyber Crime Study: Global"
Those are just a few takeaways from an excellent study; there are many additional interesting points made in the report and it's worth a full read. As always, if you have questions about NonStop security, please feel free to contact me (email: kenneth.scudder@xypro.com) or your XYPRO sales representative.
Statistics and information in this article are based on the Ponemon Institute "2015 Cost of Cyber Crime Study: Global" sponsored by Hewlett Packard Enterprise (http://www8.hp.com/us/en/software-solutions/ponemon-cyber-security-report/)
Ken Scudder
Sr. Director, Business Development and Strategic Alliances
---
comForte - The End to Security as an Afterthought: 2016 Trends

It's still very early in the year but already the forecasts and predictions for what to expect in 2016 are arriving almost daily. When it comes to security, the predictions about what lies ahead have a greater sense of urgency than to simply inform us of the latest gadget or service.

Among the most widely read surveys in the industry is the recent "

Gartner's Top 10 Strategic Technology Trends 2016."

While Gartner offers much commentary on all types of technologies, what strikes me most about their observations is the suggestion that companies will make the transition from ensuring a well-implemented defense to a more aggressive offense.

According to Gartner, the seventh trend on their 2016 list centers on what they call Adaptive Security Architecture. In a recent article on this year's trends, Forbes magazine described Adaptive Security Architecture as the idea that "… companies must build security into all business processes, end to end, versus only blocking the virtual perimeter. Keeping security as an afterthought is tantamount to inviting issues."

Read the full story.
---
NuWave Upcoming Spring Events
NuWave Technologies will be attending several of the spring NonStop events, both in the US and in Europe. Now is your chance to learn more about how you can bring your NonStop applications into the modern age!

SunTUG: March 4-5
MRTUG: March 15
OTUG: March 17
GTUG: April 18-20
BITUG: May 12

Learn more about these events on NuWave's website.

Interested in connecting with us at these events? Email Gabrielle Guerrera (gguerrera@nuwavetech.com) for US events or David Ross (davidross@nuwavetech.com) for International events to schedule a time to meet.
---
Got Integrity? Check your Files

File Integrity Checker (FIC) has rapidly become one of CSP's most popular solutions. Designed to meet the requirements of PCIDSS 11.5, FIC monitors Guardian and OSS files for unauthorized modifications. FIC works by taking a unique file "fingerprint" of all the files you select. You can select multiple fileset to be checked so that critical files can be checked very frequently and less critical files less often. Repeated check runs can be scheduled in advance using the built in scheduler. FIC carries out extremely thorough checking of many file attributes automatically! These include:

·

MD5/MD5-Inc

·

File Type

·

Last Modified

·

File Status Changes

·

File Owner

·

Security Type (Safeguard or Non-Safeguard)

·

Safeguard Security Vectors

·

Guardian Security Mask

·

Group Access

·

Set UId

·

Set GId

·

EOF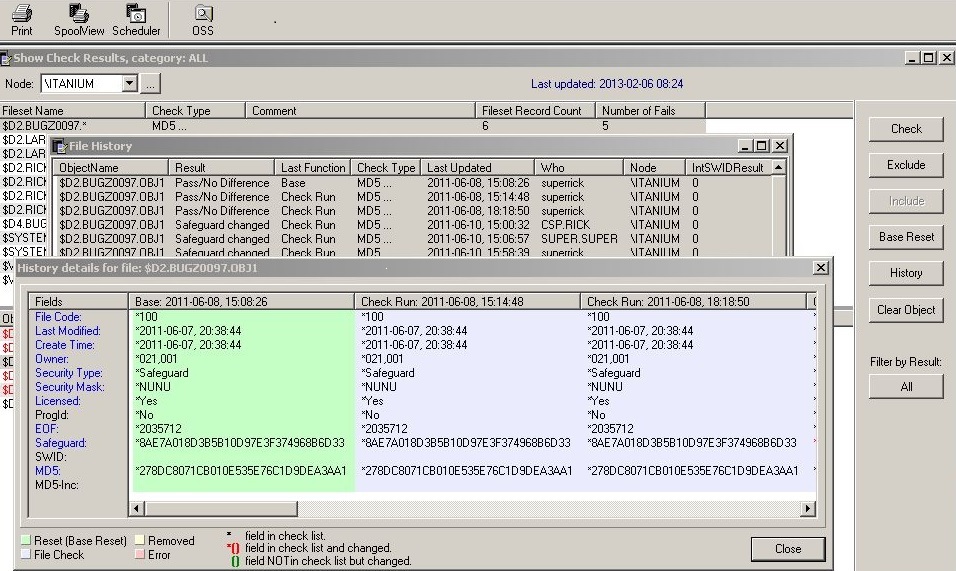 FIC keeps its results in a database for historical comparison. With its MD5 Incremental checking capability, FIC can even check log files to ensure they have not been tampered with. Add in an intuitive GUI interface, FIC also has a full Merged Audit capability and can also raise real time alarms for unauthorized changes.
File Integrity Checker from CSP. It's everything you could want for NonStop File Integrity.
For more information on File Integrity Checker and our FREE NonStop Security Wiki, visit WWW.CSPsecurity.com.
We Built the Wiki for NonStop Security TM
---
Please Visit Gravic at these Upcoming 2016 Events

We look forward to seeing you at the following events. HPE globally licenses, sells, services, and supports Gravic's leading-edge Shadowbase solutions under the name HPE Shadowbase. We hope to share with you how the HPE Shadowbase product suite can provide solutions to your most pressing business issues for business continuity, data integration and synchronization, and application integration.

To speak with us about your data replication and data integration needs, please visit us at www.ShadowbaseSoftware.com, email us at SBProductManagement@gravic.com, or call us at +1.610.647.6250.

SunTUG Sunshine Summit—Tampa, 4 March

MRTUG Meeting—Chicago, 15 March

OTUG Meeting—Columbus, 17 March

MENUG Events—Doha, Dubai, 12-14 April

GTUG IT Symposium—Berlin, 18-20 April

BITUG BIG SIG—London, 12 May

HPE NonStop Partner Tech Conference—Palo Alto, 24 May

VNUG Conference—Stockholm, 12-14 September

CTUG Conference—Toronto, 21 October

Advanced NonStop TBC—San Jose Area, 13-16 November




Please Visit Gravic at these Sites
---
BY THE NUMBERS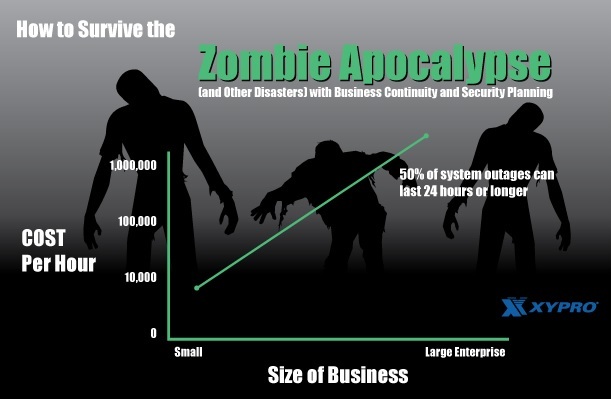 Business interruptions come in all shapes and sizes. From natural disasters, cyber security incidents, system failures, human error, operational activities, theft, power outages…the list goes on and on. In today's landscape, the lack of business continuity planning not only puts companies at a competitive disadvantage, but can spell doom for the company as a whole. Studies show that a single hour of downtime can cost a small business upwards of $8,000. For large enterprises, that number skyrockets to millions. That's 6 zeros folks! Compound that by the fact that 50% of system outages can last 24 hours or longer, and we're talking about scarily large figures.
The impact of not having a business continuity plan doesn't stop there. As if those numbers weren't staggering enough, a study done by the AXA insurance group showed 80% of businesses that suffered a major outage filed for bankruptcy within 18 months, with 40 percent of them out of business in the first year. Needless to say, business continuity planning (BCP) and disaster recovery (DR) are critical components and lack of planning in these areas can pose a serious risk to any modern organization.
We can talk numbers all day long about why BCP and DR are needed, but the bottom line is – THEY ARE NEEDED. Frameworks such as NIST Special Publication 800-53 Rev.4, 800-34 and ISO 22301 define an organization's "capability to continue to deliver its products and services at acceptable predefined levels after disruptive incidents have occurred. They provide much needed guidance on the types of activities to consider when formulating a BCP. They can assist organizations in ensuring business continuity and disaster recovery systems will be there, available and uncompromised when required.
Read the full article - DISASTER RECOVERY
Steve Tcherchian
CISO & Product Manager, XYGATE SecurityOne
---
comForte at events near you in 2016
| | | |
| --- | --- | --- |
| SUNTUG 2016 & Golf | 4-5 Mar 2016 | Tampa, FL, USA |
| DUST | 15 Mar 2016 | Phoenix, AZ USA |
| MENUG | 11 Apr 2016 | Riyadh, RSA |
| MENUG | 12 Apr 2016 | Doha, Qatar |
| MENUG | 14 Apr 2016 | Dubai, UAE |
| International GTUG | 18-20 Apr 2016 | Berlin, Germany |
| VNUG | 12-14 Sept 2016 | Stockholm, Sweden |
| PCI DSS US | 20-22 Sept 2016 | Las Vegas, USA |
| PKF | 3-4 Oct 2016 | London, UK |
| PCI DSS EU | 18-20 Oct 2016 | Edinburgh, Scotland |
| CTUG | 21 Oct 2016 | Canada |
| NonStop TBC | Nov 2016 | Silicon Valley, USA |
Please contact us if you would like to arrange meetings with our team at any of these events.
---
XYPRO looks forward
to seeing you throughout 2016

SunTUG March 4, 2016 - March 5, 2016 Tampa, Florida, USA
DUST – March March 15, 2016 Scottsdale, Arizona
MRTUG March 15, 2016 Chicago, Illinois
OTUG March 17, 2016 Columbus, Ohio
PCI SSC Middle East Forum April 6, 2016 - April 7, 2016 Dubai, U.A.E
MENUG – Riyadh, RSA April 11, 2016 Saudi Arabia
MENUG – Doha April 12, 2016 Doha, Qatar
MENUG – Dubai April 14, 2016 Dubai, UAE
European NonStop HotSpot April 18, 2016 - April 19, 2016 Berlin, Germany
BITUG BIG SIG May 12, 2016 London, UK
ACI User Group Exchange June 6, 2016 - June 9, 2016 Orlando, Florida
VNUG September 12, 2016 - September 14, 2016 Stockholm, Sweden
PCI North America 2016 September 21, 2016 - January 22, 2016 Las, Vegas, NV
PCI Europe 2016 October 19, 2016 - October 20, 2016 Edinburgh, Scotland
CTUG 2016 October 21, 2016 Mississauga, Ontario, Canada
PCI Asia Pacific 2016 November 16, 2016 - November 17, 2016 Singapore
---
MRTUG
The MRTUG Board has set up or next meeting for March 15, 2016 in Oak Brook, IL. Please look at the details and register for the group event MRTUG - Meeting March 15, 2016, which has been added to the Chapters: Midwest Region (MRTUG) Chapter group on www.connect-community.org.
To view the group event details, please click the link below:
http://www.connect-community.org/events/EventDetails.aspx?id=773181
Agenda as follows:
MRTUG - Meeting Agenda
March 15, 2016
Resource 1 Facility
701 Harger Rd. Suite 100 | Oak Brook, IL 60523
8:30 – 9:00 Registration & Continental Breakfast – provided courtesy by HPE
9:00 – 9:15 Welcome, Opening Remarks, MRTUG Business - Ted Padgett, MRTUG President / John Sesolak HPE Liaison, kick off of the meeting
9:15 – 9:45 Tom Moylan/Jeff Skinner/ HPE NonStop Americas Sales Manager- NonStop Update
9:45 – 10:30 HPE Roadmap and Futures – Wendy Bartlett – What's new and what's on the horizon, including YUMA and NonStop virtualization
10:30 – 10:45 Mid morning break
10:45 – 11:15 XYGATE SecurityOne Solution and XDP, Compliance Pro update,– Kevin Boham –
11:15 – 12:00 HPE NonStop X – Wendy Bartlett – Technical Overview and Migration
12:00 – 12:50 Lunch – provided courtesy of HPE
12:50 – 1:00 Connect & Technical Boot Camp Update – Hear all the excitement & what happened in 2015 and plans for 2016 big event from John Sesolak.
1:00 – 1:30 Modern NonStop management via Cloud- Khody Khodayari– Overview: Online monitor, along with Cloud analytics, offer current view, along with deep analytics, behavior analyses, and accurate growth projections
1:30 – 2:00 Reducing Downtime and Eliminating Risk for Disruptive Migrations with HPE Shadowbase Zero Downtime Migration (ZDM) Technology - Paul J. Holenstein, EVP– This presentation will demonstrate how customers are leveraging HPE Shadowbase solutions to perform zero downtime migrations for otherwise risky and disruptive application, database, and operating system upgrades
2:00 – 2:30 HPE IOT Demo – Keith Moore –The Internet of Things (IoT) is the hot topic for next generation of the Internet. NonStop servers are great enablers for collection, analysis, and distribution of this new type of information.
2:30 – 2:45 Mid afternoon break –
2:45 – 3:30 NonStop Security Update – Wendy Bartlett – New options to protect data in motion and data at rest and more
3:30 – 4:00 HPE Atalla update – Ed Adams – Update on NSP's and ESKM and trends
4:00 – 4:30 Node.js Update – HPE Keith Moore – Deeper dive on Node.JS and the NonStop Environment
4:30 Prize drawings and closing:
MRTUG wishes to thank its sponsoring partners for their generous support.
Special thanks to our partners Resource1, HPE, Xypro & Gravic and Idelji
---
OTUG

The OTUG Spring Meeting is scheduled for March 17th, at the JP Morgan Chase Polaris facility, in Columbus, OH. The event is scheduled to begin at 8:30 AM and end around 4:30 PM.

The provisional OTUG board (Jen, Marilyn, Dave, Rick and myself) has the distinct honor of having Distinguished Technologist, Wendy Bartlett, join us for the day. Wendy will present some new and exciting topics for HPE NonStop including high speed (DMA) Linux/Windows to NonStop. The agenda is displayed below and is also attached in a PDF. Feel free to pass it on to others who may be interested in attending.

We encourage you to spend time with an impressive group of knowledgeable presenters, before you head out for St. Patrick 's Day festivities.

Please RSVP directly at the Connect web site: Register at: http://www.connect-community.org/events/EventDetails.aspx?id=773222. Keep in mind that Connect membership is free for Chapter Affiliates, or you may join the full Connect membership.

If you have any problems with registration, please send Jen Perry (jennifer.j.perry@jpmorgan.com) or myself an email.

We look forward to your participation!

Jen, Marilyn, Dave, Rick and Steve

OTUG - Meeting Agenda

March 17, 2016

Register at: http://www.connect-community.org/events/EventDetails.aspx?id=773222

JPMC JP Morgan Chase - 1111 Polaris Parkway

Columbus, OH 43240-205 - Room 1D0269

8:30 – 9:00 Registration & Continental Breakfast – provided courtesy by HPE

9:00 – 9:15 Welcome, Opening Remarks, MRTUG Business - Steve Barker, OTUG President / John Sesolak HPE Liaison, kick off of the meeting

9:15 – 9:45 Tom Moylan HPE NonStop Americas Sales Manager- NonStop Update

9:45 – 10:30 HPE Roadmap and Futures – Wendy Bartlett – What's new and what's on the horizon, including YUMA and NonStop virtualization

10:30 – 10:45 Mid morning break

10:45 – 11:15 XYGATE SecurityOne Solution and XDP, Compliance Pro update,– Dale Van Stratten – the evolution of Security on the NonStop is designed to actively detect NonStop specific Indicators of Compromise and alert on suspicious activity

11:15 – 12:00 HPE NonStop X – Wendy Bartlett – Technical Overview and Migration

12:00 – 12:50 Lunch – provided courtesy of HPE

12:50 – 1:00 Connect & Technical Boot Camp Update – Hear all the excitement & what happened in 2015 and plans for 2016 big event from John Sesolak.

1:00 – 1:30 Modern NonStop management via Cloud- Khody Khodayari– Overview: Online monitor, along with Cloud analytics, offer current view, along with deep analytics, behavior analyses, and accurate growth projections

1:30 – 2:00 Reducing Downtime and Eliminating Risk for Disruptive Migrations with HPE Shadowbase Zero Downtime Migration (ZDM) Technology - Paul J. Holenstein, EVP– This presentation will demonstrate how customers are leveraging HPE Shadowbase solutions to perform zero downtime migrations for otherwise risky and disruptive application, database, and operating system upgrades

2:00 – 2:30 HPE IOT Demo – Keith Moore –The Internet of Things (IoT) is the hot topic for next generation of the Internet. NonStop servers are great enablers for collection, analysis, and distribution of this new type of information.

2:30 – 2:45 Mid afternoon break –

2:45 – 3:30 NonStop Security Update – Wendy Bartlett – New options to protect data in motion and data at rest and more

3:30 – 4:00 Modernization through Integration– Gabrielle Guerrera NuWave – Learn how to modernize your NonStop applications by integrating them with other platforms, applications, and Web services.

4:00 – 4:30 The Precedent and The Threat - Steve Kubick Comforte – Protecting sensitive data, why it matters to you and your company. We will also mention the comForte products that are new in the HPE price to help protect data.

4:30 Prize drawings and closing:

OTUG wishes to thank its sponsoring partners for their generous support.

Special thanks to our partners: Resource1, Comforte, Gravic, Idelji, NuWave, Xypro, HPE
---
Find out more about us at
www.tandemworld.net
---