Tandemworld eNewsletter for December 2015
---
Contents

Boot Camp - ​Recap Posted

H

appy Holidays from OmniPayments and the Affordable OmniCloudX

Gravic Presents at BITUG, BELUG, and INNIG

Do You Know the Way to San Jose? – NonStop Technical Bootcamp 2015

comForte at the BITUG BIG SIG in London

Best software platform on the planet …

Musings on NonStop! - December, '15

NonStop Security Expertise at Your Fingertips for Free - Sign Up Now!

Integrated Research

London Calling – and XYGATE SecurityOne Answered

comForte's Limited Edition 'HP NonStop for Dummies' Book!

NEWS

Suppressing Optional XML Elements and Attributes

Availability Digest Reviews the Application of Predictive Analytics to Power Backup

comForte at events near you in 2016

Tandemworld

Current Subscribers 15082
---
Boot Camp - ​Recap Posted

Many of the vendors present at this year's NonStop Technical Boot Camp in San Jose felt that the event was a great success.
Between a good turn out, informational presentations, and great meetings with customers and partners, the overall response was encouraging.
The emotions at this event are increasingly positive each year, as HP employees, NonStop customers, and vendors are all looking forward to a bright future for NonStop X.
The NonStop Innovations blog rounded up the feedback from several of the vendors and compiled it into one article. Read what everyone thought of this year's successful event here.
---
Happy Holidays from OmniPayments and the Affordable OmniCloudX
OmniCloudX starts at only $5,000 USD per month and is available on a pay-for-use basis
OmniCloudX on NonStop X is the perfect gift for mid-size retailers and financial institutions. Companies that size rarely can justify the cost and management of HP NonStop servers, a mainstay for financial-transaction switches. OmniCloudX addresses that challenge by delivering high-capacity, affordable OmniPayments switching services built on NonStop's legendary mission-critical platform.
The next generation of OmniPayments' standalone system, OmniCloudX is built on NonStop X and hosts numerous instances of OmniPayments at a price so attractive that customers now can enjoy the benefits of having their own high-capacity transaction switches. Each OmniCloudX customer pays only for the amount of CPU resources, storage, and networking that it uses. OmniPayments also supplies the IT staff needed to manage the transaction switches running in its private cloud, thereby allowing participating companies to focus on their core businesses. OmniCloudX provides backup systems for immediate recovery and supplies complete security functions. Failover is automatic to OmniPayments' other NonStop X systems, located at different physical sites.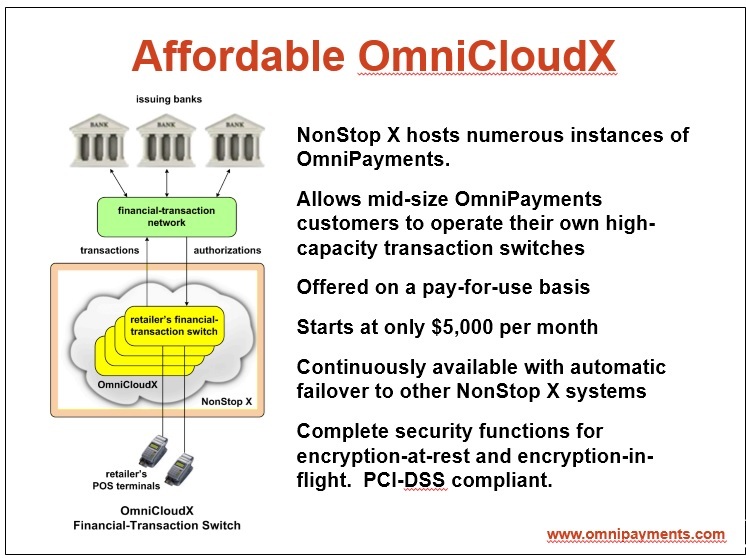 OmniPayments is a switching solution for the financial and retail industries. It is deployed on NonStop for the highest availability and offers all the requisite functionality to manage credit/debit-card transactions. It manages multiple devices, hosts application interfaces, and interoperates with third-party products or other systems if required. OmniPayments easily expands to provide additional functionality when needed and supplies complete security functions for every financial transaction handled, including encryption-at-rest and encryption-in-flight. Available around the clock, OmniPayments will survive any single fault, requires no downtime for maintenance or upgrades, and supports a range of disaster recovery solutions.
The OmniPayments pricing model for its standalone system is based on a one-time software license instead of on transaction volume. OmniPayments guarantees that customers will save at least 50% off their current transaction processing costs. OmniPayments and OmniCloudX both support EMV smart-card technology.
OmniPayments systems in production today process 700 million transactions per month, generated by point-of-sales terminals and over 14,000 ATMs. A single OmniPayments system supports up to 10,000 transactions per second. Multiple OmniPayments systems can cooperate to provide any capacity required by an application. From our seven worldwide locations, we serve as a 24×7 managed services provider for remote production monitoring. Our team of 100-plus NonStop specialists are skilled at rapid project turnarounds, meeting deadlines, and enhancing OmniPayments to address a customer's specific requirements.
OmniPayments, Inc. (www.omnipayments.com) is the product arm of Opsol Integrators Inc., a leading HP NonStop system integrator. For further information, contact Yash Kapadia at +1 408-446-9274 or at yash@omnipayments.com. Happy Holidays.
---
Gravic Presents at BITUG, BELUG, and INNIG
Gravic personnel recently attended two events in London,
HPE Discover 2015
and the
BITUG BIG SIG Conference,
where we presented: Winning the Battle Against Internet Banking Fraud by Leveraging HPE Shadowbase Streams Real-Time Data and Application Integration. Attendees enjoyed our presentations at the recent BELUG user event in Brussels, and the INNIG event in Utrecht. Topics at those venues covered breadth and scope presentations on HPE Shadowbase solutions, as well as an HPE Shadowbase Product Update depicting all of the exciting new and enhanced features recently released, or that are coming in the near future.
If you are interested in discussing any of these presentations' content or would like us to present these or other HPE Shadowbase topics to your staff, please

contact us

. All of the events were a resounding success, with a great mix of presentations given by HPE personnel, the vendor community, and especially the customers present. Thanks to the BITUG board for putting on yet another marquee show, and the HPE sales and field teams for coordinating terrific events in Belgium and The Netherlands. Congratulations to Anthony Jubert of HPE who won our GoPro Camera prize drawing!
To speak with us about your data replication and data integration needs, please visit us at www.Shadowbase
Software.com
, email us at

SBProductManagement@gravic.com

, or call us at +1.610.647.6250.
Hewlett Packard Enterprise directly sells and supports Shadowbase Solutions under the name HPE Shadowbase. For more information, please contact your local HP account team.
Gravic Wishes You All a Joyous Holiday Season and a Happy New Year!
Please Visit Gravic at these Upcoming Events
Please Visit Gravic at these Sites
---
Do You Know the Way to San Jose? – NonStop Technical Bootcamp 2015

Another NonStop Technical Bootcamp is behind us, and it's time to reflect on what was an energetic, and very positive event. For the first time since the old ITUG days we were back in Downtown San Jose, and it really felt like we were coming home. After outgrowing two previous venues in the last two years, the Fairmont definitely gave us the space we needed!
This years' event maintained the tried and true format from the last few years, with pre-conference technical sessions on the Sunday, followed by a packed agenda from Sunday night through Wednesday lunchtime.
Sunday started off early with XYPRO's Dave Teal taking a full room of eager HPE NonStop security students through a detailed review of XYGATE Merged Audit (XMA) and XYGATE User Authentication (XUA) – two products now included with all new NonStop servers. Dave's updates and recommendations ensure that customers can get the most out of these two valuable solution suites. Following Dave's session, XYPRO's Rob Lesan gave a DBA's view of NonStop database administration using the Merlon suite of database management solutions. Both sessions were well attended, with great feedback from attendees indicating that the level of information provided was extremely helpful. Sunday afternoon saw a new type of session – an IT Managers network meeting, which by all accounts was also a great success.
Sunday night, and the conference proper kicked off with a traditional beer bust held on the tradeshow floor with various choices of brew poured into flashing XYPRO beer mugs to add to the fun. This year, all meals and two evening events, were held right in the middle of the tradeshow, and from both customer and vendor perspectives this was a great improvement over previous years. We had many useful, impromptu conversations with customers and friends in this relaxed atmosphere – hopefully this format will be maintained for future shows.
Monday morning came early, particularly for those of us who kicked on the night before, with breakfast on the tradeshow floor and an immediate start to the breakout sessions. The agenda this year was so full that six parallel tracks were offered through most of the conference, which sometimes made it difficult to choose what session to attend! Some of the more popular sessions were repeated, which helped a lot. At XYPRO we had a number of attendees from our engineering organization, and careful pre-conference coordination ensured that we were able to have attendees at those sessions that were of most interest to us.
Wendy Bartlett was joined for the first time by Prashanth Kamath, HPE NED Product Manager, and their joint Security update was content-rich and extremely informative, as usual. Wendy spent some time discussing XYPRO's partner product HPE SecureData, and highlighting the advantages that format preserving encryption and tokenization offer NonStop customers. John Weald from HPE Security (formerly Voltage Security) followed that in the next session with a summary of data-centric security and key management for NonStop X.
After a quick break the first general session started. Hosted by XYPRO's Rob Lesan, a number of Connect awards were given, and then the guest of honor was introduced. Martin Fink, known to many long-term NonStop folks, is now the CTO and Director of HPE Labs, but ten years ago he was tasked with the long term product strategy for HP NonStop Enterprise Division. Martin took us through a fascinating review of the execution of that strategy, from a line of servers that retained some proprietary hardware back in the mid-2000s, to the latest NonStop X, where the NonStop differentiation is all about the software offered. A really interesting general session.
After lunch we returned to the breakout sessions, and a full afternoon for all attendees! The 1:00pm session was the forum for a major new product announcement from XYPRO, introduced by our CEO Lisa Partridge, and covered in detail by our CISO and Product Manager Steve Tcherchian. XYGATE SecurityOneTM is an all new Security Analytics and Intelligence platform. The result of a number of years of significant R&D, and featuring patent-pending technology, XYGATE SecurityOne provides NonStop users the ability to cut through the noise (typical and expected security information) produced by many applications, subsystems and security solutions to identify "low and slow" (not-so-typical and unexpected security information) activity which is often the precursor to significant breaches. For the first time NonStop security administrators can link and contextualize disparate security events to quickly identify important and potentially costly incidents. This session unveiled SecurityOne, and announced our plans to work with select beta partners in the coming months. Post-presentation, interest in the beta program was extremely high.
The rest of the conference continued in the same lively vein. XYPRO folks co-presented in two different sessions with Prashanth Kamath, the NED Security Product Manager. A highlight here was the announcement of XYGATE Data Protection (XDP) now being sold and supported through HPE, and a great deal of customer interest and discussion was triggered by that information.
We also had two of our customers presenting on their usage of XYGATE products, and the value those products provide to their organizations. Tanya Jones, Senior Manager Information Security at Discover Financial Services gave a great overview of Discover's Enterprise Identity and Access Management (IAM) implementation which uses XYPRO partner product IdentityForge to integrate the NonStop with the rest of the Discover IAM environment. Later in the conference Sheri Radomsky, Technical Support Manager at Accenture, discussed how Accenture has implemented XYGATE User Authentication (XUA) to integrate NonStop authentication with their enterprise LDAP environment. This simple integration of XUA has greatly reduced user and password administration in addition to meeting corporate security policy requirements for Accenture – in Sheri's words "any time you are doing user authentication you should be using XUA". We couldn't have said it better ourselves, Sheri!
Other XYPRO folks were also kept well occupied with presentation responsibilities. Rob Lesan, again performing multiple roles including Connect President, presented solutions from our partner Merlon. Barry Forbes, XYPRO's VP of Sales and Marketing, gave a customer-centric presentation showing how our customers typically deploy XOS to fully secure their NonStop environments.
We also had countless valuable discussions throughout the show with customers. As in past years, security was a major focus for the show, and the announcement of our SecurityOne product, along with the increased profile of XDP courtesy of HPE and our "traditional" NonStop security products, ensured that there was a consistent flow of customers through our booth and the surrounding tables.
The evening schedule was just as hectic. On Monday night XYPRO co-sponsored the vendor pub night at the "old favorite" venue of Gordon Biersch. Immediately following that we also hosted a large get-together of our customers and friends at SP2 Communal Bar and Grill – 130 people enjoyed excellent food and a few quiet (and in some cases not-so-quiet) drinks to unwind after a busy day. Tuesday night was the Bootcamp evening reception in the tradeshow area, along with numerous customer dinners. And on Wednesday night XYPRO was pleased to be able to host a dinner with our customers and partners from Japan.
Now it's back home to close out a big year. If you would like more information on any of the products mentioned here, please contact your XYPRO sales representative or email info@xypro.com. You can also find the XYPRO presentations at www.nonstopbootcamp.com.
We're all looking forward to seeing everyone again in November next year!
---
comForte at the BITUG BIG SIG in London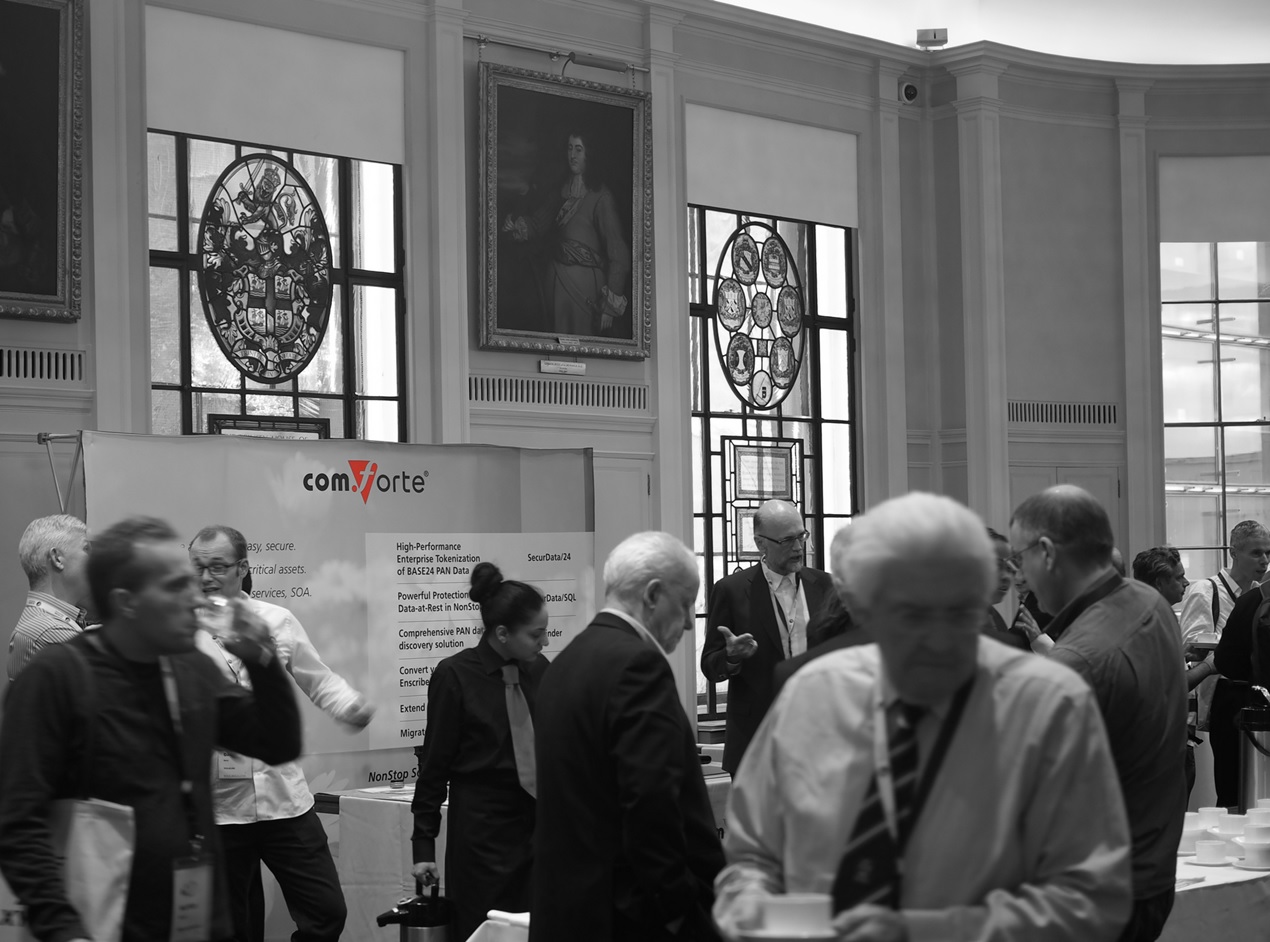 Held at the wonderful Trinity House near the Tower of London and Tower Bridge, 100+ attendees made this year's BITUG a great event. A packed agenda with a good mix of key note, plenary and parallel break-out sessions provided for a lot of the latest information about the main topics of the day Security and Modernization.
A key highlight yet again was Mark Pollans' HPE NonStop roadmap presentation in which he outlined the way forward for NonStop. NonStop's future lies in the hybrid infrastructure and virtualized world where NonStop features as 'NonStop as a Service'. One exciting new element in this story is the possibility to use Infiniband to connect NonStop with other systems, e.g. Linux. The technical feasibility has been demonstrated in project YUMA, a project in which comForte participated and during which comForte 'Infiniband-enabled' its CSL product.
comForte presented on 'Highly available tokenization services for the payments industry' highlighting tokenization as a technology which can be implemented to help reduce operational risk and achieve compliance with industry standards such as PCI DSS. It was the risk management approach to assess the risk of a data breach that resonated most with the audience. Tokenization can be deployed strategically to minimize or even eliminate the impact of a data breach by making the hacked data a worthless treasure.
If you would like to review the presentation please email us at marketing@comforte.com.
All in all, it was a great event with a good, positive vibe all around.
We had a lot of excellent discussions with customers and partners resulting in new ideas for 2016.
The next BITUG BIG SIG events is planned for May 2016 and an International, Pan-European BITUG is scheduled for 2017.
Wishing you all Happy Holidays and a Prosperous New Year!!!
---
Best software platform on the planet …

While we now know most of what was covered at last month's 2015 NonStop Technical Boot Camp and have read many of the blog posts that followed there still remain many questions needing to be addressed. One of the good things about social media and even electronic publications such as this is that few people will miss out on what topics were covered at Boot Camp, but then again, from a vendor's perspective, considerable due diligence needs to be undertaken to better determine the impact and indeed anticipated timetable it will have on our customers. DataExpress isn't immune to the challenges that will arise in the New Year and like many within the NonStop community, we will approach any changes to product plans with a measured degree of caution.

Returning to what was covered at Boot Camp and rolling back to the very first keynote presentation featuring Martin Fink, EVP and CTO, Hewlett Packard Enterprise, the emphasis was on strategy and vision and perhaps the most important item Fink raised was about the strategy itself. "Do we need a new strategy?" Fink asked before answering his own question succinctly by saying, "Not for the next ten years." And this more or less sums up our initial impression from the event – it looks like the course for NonStop is set and the new HPE doesn't appear to be wavering from its mission to make NonStop as contemporary a system as possible.

Like all vendors, we prize a degree of stability together with consistency extremely highly. We have few choices in this respect – should we lose faith in a technology, architecture or even a product because the message keeps changing then we will soon opt to pursue something else. One of the strengths of NonStop is that it has stuck to its value proposition, what everyone in the NonStop community refers to as the NonStop attributes. Data integrity, scalability and availability although we heard that Fink spun a good story as to data integrity no longer being quite the item it once was – with failure rates approaching 1 in 6 billion years – even as he talked more about fault tolerance than using the word availability. However, when it comes to scale-up and even scale out together with still unmatched levels of availability, with NonStop X now shipping the NonStop community has "the best software platform on the planet!"

Among ourselves here at DataExpress we have to admit that we weren't quite prepared for an executive of Fink's standing to talk so openly about NonStop as "the best software on the planet" but it hasn't escaped our attention either. Stepping back and looking hard at the NonStop X system, there's nothing unique or proprietary anywhere in the cabinet. Perhaps the capability to connect to two InfiniBand (IB) fabrics with software on NonStop supporting the X and Y IB fabrics is unique to NonStop. Then again, other operating systems supported by the Intel x86 architecture, including Linux and Windows, now have the potential for applications taking advantage of this capability included in the blade package should they run on the X blades. Again, our initial observations are leading us to think there will be smart vendors and perhaps even users that will develop infrastructure that accounts for such a redundant capability to give hybrid computers based on NonStop new levels of availability.

Here in Dallas, Texas, we are prone to heavy rains and this year hasn't been an exception. According to weather tracking institutions at nearby Dallas / Fort Worth Airport, 2015 was the wettest year on record with November the wettest ever November. Just for good measure Friday, November 27, 2015, was the wettest Friday ever. Attempting to forecast the weather across the Dallas / Fort Worth metropolis proves challenging even for the most astute weathermen, and they aren't immune to making some very big mistakes. Somehow, predicting in absolute terms what HPE has planned for NonStop over the next ten years, even with the strategy well outlined as Fink has done at Boot Camp, isn't for the faint hearted. At companies the size of HPE, there's no telling the changes that may take place over a decade so some aspects of the strategy may just stay that way. That is, they will be strategic but nothing more.

As far as intentions go it looks as though the product plans as outlined by those at Boot Camp with ownership of the plans, we feel confident that with two models already announced for the NonStop X family of systems, NonStop X will prove highly successful and gain considerable popularity within the NonStop community. However, it's still going to be very much a waiting game to see what starts trending upwards when it comes to hybrids. Will we, as is typical in Texas, be flooded with customer requests to support or will it be more a case of watching the occasional splatter of rain drops with just a few dedicated users beginning to adapt solutions in support of hybrids? Certainly we are intrigued by the prospects given all we have heard about project Yuma but will that be all that comes out of NonStop development or will there be more?

At DataExpress we have two distinct products; one for the NonStop platform (DXNS) and another for open platforms (DXOP). At the time we invested in the open platform we thought little about there being a future one day when NonStop would join the ranks of open platforms but this may definitely prove to be the case either in part, thanks to hybrid, or in full thanks to the continuing improvements being made to the OSS personality. And yet, will consideration be given to the possibility of breaking out components at some point to have some run on NonStop while other components run on Linux, for instance – well we will need more than just a weatherman before amending our product plans. We may not have plans that run for another decade but certainly, we will be watching very carefully the response from our customers, not just their adoption of NonStop X and even hybrid but where NonStop, as a software platform, creates new opportunities and penetrates new markets.

While we aren't immune to making mistakes we feel today we are better informed about where NonStop is headed and we are onboard with what it has embraced. There's still more to come we believe, particularly when it comes to running in a virtual world, supporting clouds not to mention potential infiltration of open source projects, but the story so far looks appealing. Much like the anticipation we all experience with the coming of a New Year, DataExpress is anticipating even more files needing to be moved as there is no letup in the demand for information to be analyzed and stored, so with that, we wish you all the very best of holiday seasons and trust that the new year is a time of happiness for all!

---
Musings on NonStop!
December, '15
The opinions expressed here are solely
those of the now self-employed author
In last month's musings I noted that in the following edition of Tandemworld I would have a lot more to say about the 2015 NonStop Technical Boot Camp. Even though I have already posted numerous impressions and observations on Boot Camp to other blogs and discussion groups, it's still a topic that continues to drive me to write even more. In a recent post to the LinkedIn blog, Is NonStop X family of systems breaking new ground for NonStop? I summarized where to find and, in one case, listen, to the comments I have made following the conclusion of one of the best-attended in almost a decade events, focused solely on NonStop.
If as yet you missed this piece then here are the links I included in that post:
http://itug-connection.blogspot.com/2015/11/what-did-i-learn-from-2015-nonstop.html
http://itug-connection.blogspot.com/2015/11/to-profit-from-business-business-must.html
And yes, wait for another post to be published in the coming days. Look for Picking the line …
As for the webinars I gave on this topic, follow these links (courtesy of my client, IR):
http://www.ir.com/prognosis-infrastructure/webinars/2015-nonstop-technical-bootcamp-recap-session
http://www.ir.com/prognosis-infrastructure/webinars/house-of-cards-nonstop-x-hybrid-computing
And yes, again, wait for more news on my third webinar that will feature more I have to say on clouds and virtualization and the role NonStop X will play. Spoiler alert? Well, there's a payments solution vendor that has already deployed its solution out of a cloud and that cloud is made up of NonStop X systems. Further spoiler alert? It was addressed in a presentation on OmniCloudX given at Boot Camp by OmniPayments, Inc. CEO, Yash Kapadia.
If you were at the recent London Payments Forum and appreciated Yash picking up the bar bill on one occasion for all those who participated in the Payments Forum then you may be pleased to hear that Yash did it again at Boot Camp. In a rather novel move, Yash arranged for a charming room at the Fairmont, overlooking the renewed eastern landscape of San Jose. The gathering kicked off later in the evening, for a night cap. Returning community members who had participated at various vendor sponsored diners, had the opportunity to sit down and enjoy adult beverages until very late and I for one were very appreciative of the consideration Yash and his company had for those of us who weren't in any hurry to turn in for the night. As I thanked Yash I encouraged him to "institutionalize" this event and make it a part of future Boot Camp "traditions" and I have to report, he didn't dismiss the idea or denigrate my comments in any fashion. So here's hoping for a repeat occurrence next year!
The Boot Camp was a lot more than simply an occasion for networking and enjoying fine dining as it brought to the community a mix of HPE executives and managers not seen at such events for some time. Yes, there was no question as Martin Fink, EVP and CTO, Hewlett Packard Enterprise, indeed did. Martin has very strong ties to NonStop having taken up the leadership role of the then NonStop Enterprise Division (NED) a decade earlier almost to the day! And while it wasn't raised, I recalled from my time as Chairman of ITUG, the two of us discussing the relevance of Martin not only taking over the leadership of NonStop but keeping his day job as the head of OSLO – the Open Source and Linux Organization.

The simple fact that, with a background in both Linux and NonStop, we now see a well-supported addition by HPE to the hybrid message of NonStop has to have some connection to his past life. And when we met immediately after his keynote presentation I was reminded of our joint presentations at Europe ITUG, Madrid 2004, as well as Europe ITUG, Berlin 2005. Martin was more interested in the future of NonStop than in reminiscing on the past and his keynote focused on what he called his seven rules of strategy.
You can read all about those rules in the post listed above, To profit from business the business must profit! For me the key rule just had to be his first rule that I described in this post. As I reported, it was nothing as cute as "Put the Customer First," or similar, but rather, when it came to rule number one then according to Martin, it was "Be Selfish!" And here's where he took control of the audience as he said, "If a company doesn't make money, all other considerations are not possible." Throw into this conversation, as I later did in my interview with Martin, the fact that of all the enterprise systems in the HPE portfolio only NonStop was ported from Itanium to x86 and you realize just how serious HPE is about NoNStop today. Admittedly, nothing had to be done in the case of enterprise Linux or Windows, but HP-UX and OpenVMS just didn't make the cut, although at least two separate projects to port HP-UX were started, HPE leadership killed off both of them. And when you see the new Superdome X – it doesn't run HP-UX preferring to showcase Linux running on its new x86 blades.

So yes, it's all "go" when it comes to NonStop and the new NonStop X family of systems. NonStop has certainly been given the green light to pursue new market opportunities at price points formerly thought impossible – and yes, vendors like Yash have already jumped all over the latest entry level NonStop X models. What is called the NonStop X NS3 X1 is now taking center stage in Yash's current sales activities and multiple X NS3 systems have already been shipped complete with OmniPayments solutions. And this is what I think resonates most strongly with the NonStop community more so than even fine dining experiences – NonStop systems are making a strong comeback and greenlights or not, with HPE fully committed to NonStop, there's no stopping just how deep NonStop will penetrate business today and I for one am completely happy to witness this dramatic change in circumstances for NonStop!
Richard Buckle
Founder and CEO
Pyalla Technologies, LLC
Email: richard@pyalla-technologies.com
Following my blogs? My web publications? My discussion Groups?
Check out (or copy and paste to your browser):

Real Time View at http://www.itug-connection.blogspot.com/
…. And check out the Group on LinkedIn, Real Time View
comForte at http://blog.comforte.com/
…. And check out the Group on LinkedIn, comForte Lounge
ir.com Payments and Infrastructure at http://www.ir.com/blog-pay/
…. And check out the Group on LinkedIn, realtime.ir
WebAction.com at http://webaction.com/blog/
…. And check out the group on LinkedIn, Data Driven Apps

ATMmarketplace at
http://www.atmmarketplace.com/blogger.php?id=130763
… And check out the Group on LinkedIn, ATM Industry Association
buckle-up at http://www.buckle-up-travel.blogspot.com/
…. And check out the SubGroup on LinkedIn, Pyalla Track Days
---
NonStop Security Expertise at Your Fingertips for Free - Sign Up Now!
CSP has just announced the first NonStop and OSS security hardening online knowledge base and we want you to have full access - completely free of charge!
The response from the NonStop community has been overwhelming and we are excited to share CSP-Wiki with everyone.
If you haven't already signed up you can request your login credentials now at: wiki.cspsecurity.com.
So... what exactly is CSP-Wiki?
CSP-Wiki is the first ever online repository of expert Guardian and OSS security hardening knowledge, containing over 500 security recommendations that will help you become a NonStop Security Hardening Master.
The idea for CSP-Wiki was born out of a need to access world-class NonStop system hardening knowledge in a centralized manner and at no cost.
To create this database CSP conducted extensive research, studied countless publicly available documents, gathered analysis from experts and received input from some of its largest customers, integrating all the information into a one-of-a-kind wiki.
CSP-Wiki is a constantly evolving database, updated and maintained regularly to reflect changes in technology, legislation, input from customers and from the NonStop community.
CSP-Wiki's 500+ security rules apply to both Safeguard and OSS file security hardening. These rules help improve a NonStop system's ability to withstand an attack. Each rule includes its description, purpose, legislative compliance requirements and instructions on how to implement it on a NonStop system.
All this information is available online and for free at: wiki.cspsecurity.com.
We look forward to sharing our expert security hardening knowledge with you.
We Built the Wiki on Nonstop Security. ™
---
Integrated Research
The year is winding down and it's time to start thinking about 2016. While a new year means new opportunities to pursue, it is also important to reflect back what we learned in 2015.
In 2015, the NonStop community continued to depend on Prognosis to provide measurable and meaningful data - visualized for ease of consumption, as a critical component of their IT infrastructure. In my post to the IR blog of November 18, 2015, Delivering Value for NonStop X Users I observed how, "Many people view IR's system and application performance management solution, Prognosis, as the solution of choice for NonStop environments."
Perhaps more importantly, and definitely influenced by the success enjoyed by the new NonStop X platform, I also observed that, "…actual measurements are harder to truly achieve as a result of the ever-increasing interconnectivity of systems and applications." However, with Prognosis more NonStop users are leveraging IR's capability to run and manage performance of adjacent systems. This includes utilizing Prognosis for open systems like Unix, Windows or Linux (including its application stack), or to get visibility into contact centers supporting all types of payment processing operations, including credit and debit cards, mobile payments and other emerging technologies.
In turning to industry-standard hardware, HPE designed its NonStop X family not just on the Intel x86 architecture but also incorporated InfiniBand as its interconnect fabric. With new access features, interconnectivity between NonStop X and adjacent systems has been significantly enhanced and at the same time has reduced the total cost of ownership.
At the 2015 NonStop Technical Boot Camp we heard of other vendor's early experiences using the interconnect fabric via a new API under development in the NonStop labs, aka Project Yuma. IR is committed to testing Prognosis with Yuma as NonStop engineering provides a Yuma lab for vendors.
In summary we see two distinct opportunities to leverage Prognosis:
1. Heterogeneous environments that are connected with InfiniBand provide new alternatives to choose the appropriate platform to support distinct business processes. The downside is that the resulting increased complexity poses challenges for IT Operations. However, Prognosis multiplatform capabilities allow an end-to-end view of interconnected systems. This reduces MTTR and finger-pointing between IT silos.
2. With Prognosis performance management capabilities customers can measure how distributed workloads affect individual and overall performance.
As mentioned in earlier posts, IR remains firmly committed to the NonStop platform. This is a message I really want to reinforce for everyone in the NonStop community. While HPE often talks about "convergence," they present a case for converged infrastructure featuring HPE hardware and middleware. At IR we also see a convergence, but for us this is taking place at the application level.
The history of Prognosis is directly tied to the success the IR team has had in addressing real issues and solving real problems for our customers. So, we see application level convergence as another opportunity for IR and Prognosis to deliver additional value and true business benefit to our NonStop clients. IR will continue make the investments necessary to support the platform and the NonStop user community.
As I look forward to 2016, I see the beginning of many new opportunities driven by the complexity of hybrid systems. Simplify complexity has always been at the heart of what we do with Prognosis.
Andre Cuenin
---
London Calling – and XYGATE SecurityOne Answered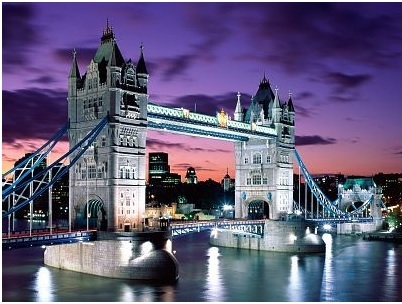 XYPRO created a big splash this past November at the NonStop Technical Bootcamp in San Jose by making two major announcements.
XYGATE Data Protection (XDP) is now sold by HPE, making it the only integration and optimization solution for HPE SecureData available and supported by HPE for the NonStop.
XYPRO's newest product, XYGATE SecurityOne, is the only Security Intelligence and Analytics solution for the HPE NonStop server built to address the next generation of security threats.
And last week, we rode that wave of excitement across the Atlantic to London for the BITUG BIG SIG.
In the shadows of Tower Bridge, London's Trinity House set the stage again for this year's SIG. The event was extremely well attended with customers from all over the UK and Europe, across all industries of the NonStop community.
The Journey
We had the pleasure of having this year's keynote delivered by Mark Pollans, HPE's Worldwide Product Manager for the NonStop. In his presentation, Mark focused on the future of NonStop and its applicability to new and different market segments. With the delivery of the first XEON x86 based servers, the NonStop is now on a journey, and the x86 is the first step of that journey. Mark also mentioned the introduction of InfiniBand as the NonStop's interconnect fabric and HPE's Project YUMA, the ability to use Infiniband for Hybrid application environments. With YUMA, the NonStop now becomes a player in the wider spectrum of application integration across multiple disparate systems. Further down the roadmap, the NonStop could offer its powerful database as a "database as a service" to take advantage of all the availability and scalability features the NonStop community has enjoyed on a larger scale. The opportunities this will provide are potentially limitless. There are some very exciting times ahead.
Protect Your Data
XYPRO's Rob Lesan presented to a full house on the benefits of using XDP and HPE Data Security (formerly Voltage) to render your valuable data useless to fraudsters and thieves by enabling encryption and tokenization to protect your NonStop data.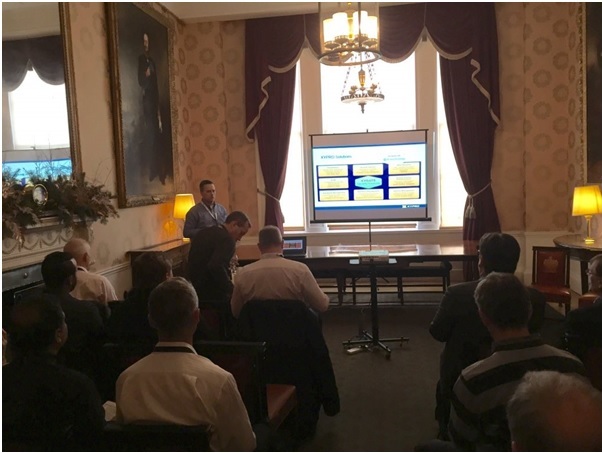 Using this powerful combination of XDP and HPE SecureData, customers can enjoy the following benefits
Integrate and optimize HPE SecureData FPE and SST for the NonStop
Enterprise Data Centric Security with NO application changes when using intercept technology
The only NonStop encryption and tokenization solution with an SDK supporting Enscribe, SQL/MP and SQL/MX
The ONLY NonStop encryption and tokenization solution available directly from and supported by HPE
This was followed by Brendan Rizzo, the EMEA Technical Director for HPE Data Security. Brendan's talk provided an overview of encryption capabilities to mask key fields and data across a heterogeneous server and storage environment, including the HPE NonStop. The session focused on field format preservation using Format Preserving Encryption (FPE) to protect the data you need to protect, while still allowing employees, such as customer service representatives, to seamlessly do their job. Brendan pointed out that by using XYGATE Data Protection and it's intercept technology, users can optimize HPE's tokenization offerings on the NonStop by removing the need to modify their applications. The session also touched on the tokenization requirements with PCI-DSS and HIPPA compliance by securing critical data from being in the clear wherever it may be.
Minecraft – For Real?
Other notable sessions included Damian Ward from Vocalink demonstrating the NonStop's visualization capabilities by running Minecraft, yes Minecraft, that game your kids cannot get enough of, on a NonStop X Server. A must see!
Tony Bennett of Barclay's presented on Barclay's strategy for complimenting their existing NonStop applications with modern open technologies to provide a dramatic increase in business value.
Bill Holenstein of Gravic discussed winning the battle against internet banking fraud by leveraging ShadowBase streams real-time data analytics.
The Buzz
The majority of the conversation throughout the day circled around XYPRO's new security intelligence product, XYGATE Security One. We all know that in today's world, compliance is the minimum we should be doing, but once you're deemed compliant, how do you manage ongoing risk?
XYGATE SecurityOneTM , the newest member of the XYGATE suite of products, proactively provides real-time Security Intelligence and Analytics for HPE NonStop servers. Using patent pending technology, SecurityOne enables a new form of risk management on the NonStop allowing users to cut through the noise and identify critical, "low and slow" indicators of compromise. It provides a 360-degree view of your NonStop security posture providing visibility into the unknown unknowns.
As one customer said it best, "SecurityOne isn't solving a technology problem, it's solving a risk management and security strategy problem". For more information on XYGATE SecurityOne, please see
https://www.xypro.com/product/securityone/
Lastly, a special thanks to the BITUG committee and everyone else involved in putting together such a valuable event. The venue was gorgeous, the presentations were informative and relevant, the program was very well organized and the customer interactions and feedback we're beyond valuable. This was my first BITUG, and it by far exceeded my already high expectations of the show. Thanks again.
See you in May!
Steve Tcherchian, CISSP
CISO and Product Manager, SecurityOne
XYPRO Technology
XYPRO Technology Corporation
LinkedIn Group
---
comForte's Limited Edition 'HP NonStop for Dummies' Book!
This book is for anyone with an interest in HP NonStop systems. This book is for you if you're new to the platform, have spent many years working with it, if you manage people or IT systems, or if you're a system operator or developer on/for the HP NonStop platform.
Get the book and …

· Learn more about HP NonStop systems - a lot has changed in the past few years

· Find out why the platform is unmatched in the areas of high availability and linear scalability - all out of the box

· Discover how to develop new applications on the platform and how to modernize existing ones - all using modern and standard technologies

· Explore ways to better integrate your HP NonStop systems in the Enterprise IT infrastructure
If you would like to receive a free copy of the 'HP NonStop for Dummies' book please register at … http://www.comforte.com/ns4dummies
---
NEWS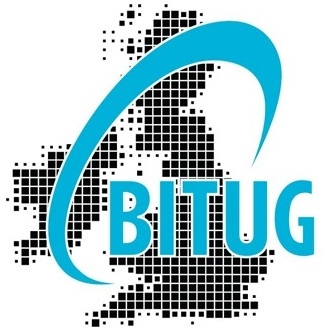 Thank you to all those who attended the BIG SIG at Trinity House on 4th December. There were over 100 of you there and we had great feedback from both Users and Vendors on how much they enjoyed the day and the preceding Education and Social events on the 3rd.

For those who could not make the event we plan to have a BIG SIG in MAY 2016, tentative arrangement are currently being made for 12th May in central London, so please pencil into diaries and watch this space and/or check

www.bitug.com website for updates.

We also plan to have a Little SIG later in the year, this will likely be November/December 2016.

Then in MAY 2017 plans are currently being progressed to hold a European NonStop user event in Central London.

The BITUG Committee would like to wish you a Merry Christmas and prosperous New Year and look forward to seeing you all again in 2016/17.
---
Suppressing Optional XML Elements and Attributes

Contributed by: Canam Software Labs, Inc.

XML Thunder takes the hassle out of developing XML processing code for COBOL and C programs, reducing coding time and minimizing the risk of errors while creating the proper code for the specific project to get you up and running in less time than handwriting it.

XML is a standard format for storing data. Because it is text-based, XML is platform independent and therefore an ideal mechanism for applications and companies to exchange data. To assist with this, XML schemas are used to define the rules that a set of XML documents must follow - in a sense forming a contract between the sending and receiving party. However, schemas are also designed to cover all possible use-cases, and, as such, may define elements and attributes that are only needed in certain circumstances. It's not uncommon for a schema to define several hundred elements and attributes, when in reality less than 50 are in any one document. A program developed to create XML documents based on a schema definition will be prepared to create all defined tags; however, it may only be able to provide content for a small number of them. This can result in XML documents containing empty elements and attributes. Depending on the party receiving the document, this may pose a problem.

To conserve resources and improve performance, it usually preferable to exclude optional, empty elements and attributes from a document. In some cases though, an application or company may require that certain elements and attributes always be included – even when empty. Developing a program to conditionally include and exclude content from an XML string can present challenges for developers. In particular, special care needs to be taken to ensure the XML document conforms to the schema rules and remains valid.

Since 2004, XML Thunder has been generating COBOL and C programs to read and write XML documents based on XML Schema Definitions. To learn how XML Thunder addresses elements and attributes with empty content visit out online Wiki article –

Suppressing Optional Elements and Attributes (http://goo.gl/zJRMGO)
---
Availability Digest Reviews the Application of Predictive Analytics to Power Backup

"Hear ye, hear ye!" The leading cause of data center outages is UPS battery failures following a power outage. 24% of data center downtime can be blamed on the failure of the battery backup. Another 7% of data center outages occur because generators fail. How can the simplest of technologies cause such crisis-oriented consequences?

"Applying Predictive Analytics to Power Backup" discusses how this field of mathematics now is being put to good use to detect the pending failures of UPS batteries and generators. Both backup methods typically are scrutinized by extensive monitoring systems. Unfortunately, much of the data generated is not used for actionable purposes. Predictive analytics exploits patterns found in that historical data to foresee failure probabilities and to recommend corrective actions. The result is the much-improved availabilities of data centers, and that is why increasing numbers of organizations are adopting predictive analytics as part of their decision-making processes.

In addition to "Applying Predictive Analytics to Power Backup," read the following articles in the Availability Digest's December issue:

Crimea Loses Power for Two Weeks – Talk about a massive outage! The citizens of Crimea lost their access to electricity from November 21st through December 8th due to sabotage by Ukrainian activists unhappy with Russia's annexation of Crimea in 2014. All four power feeds providing electrical energy to Crimea were destroyed. The saboteurs next prevented repair teams from restoring power. Russia, however, had a failover option. It just took a few weeks to make happen.

The Cost of Data Center Outages – The Ponemon Institute recently released its 2013 Cost of Data Center Outages report. The survey of 67 data centers includes the following findings: the average cost of a data center outage is $690,000 USD, and the average outage duration is 86 minutes. Read the article for additional survey results.

Fault Tolerance with everRun from Stratus – We know, we know. Stratus isn't NonStop. Stratus' fault-tolerant solutions have been around since 1980 but never played in the same competitive space as Tandem. In fact, someone once said that if a Stratus salesman and a Tandem salesman were making a pitch for the same business opportunity, one of them was in the wrong place. It's still nice to read about a technology that like NonStop has succeeded far longer than the vast majority of IT innovations.

@availabilitydig – The Twitter Feed of Outages - Our article highlights some of the numerous @availabilitydig tweets that were favorited and retweeted in recent days.

The Availability Digest offers one-day and multi-day seminars on High Availability: Concepts and Practices. Seminars are given both onsite and online and are tailored to an organization's specific needs. We also offer technical and marketing writing services as well as consulting services.

Published monthly, the Digest is free and lives at www.availabilitydigest.com. Please visit our Continuous Availability Forum on LinkedIn. We're at 728 members and counting. Follow us as well on Twitter @availabilitydig.

---
comForte at events near you in 2016
| | | |
| --- | --- | --- |
| PCI London (AKJ) | 28-Jan-2016 | London, UK |
| PCI Middle East (AKJ) | 10-Feb-2016 | Dubai, UAE |
| SUNTUG 2016 & Golf | 4-5 Mar 2016 | Tampa, FL, USA |
| MENUG | 11 Apr 2016 | Riyadh, RSA |
| MENUG | 12 Apr 2016 | Doha, Qatar |
| MENUG | 14 Apr 2016 | Dubai, UAE |
| International GTUG | 18-20 Apr 2016 | Berlin, Germany |
| VNUG | 12-14 Sept 2016 | Stockholm, Sweden |
| NonStop TBC | 13-16 Nov 2016 | Silicon Valley, USA |
Please get in touch if you would like to arrange meetings with our team at any of these events.
---
Tandemworld
Tandemworld would like to wish everyone a Happy Christmas and Prosperous New Year.
---
Find out more about us at
www.tandemworld.net
---