Tandemworld eNewsletter for April 2017
---
Contents
Have a Crisis? All Your NonStop Guys Retired? No Worries with BrightStrand's Flexible Resource Program
HPE Shadowbase Building the Synchronous Replication Bridge at eBITUG
Microservices in the Payments world
---
eBITUG - London May 2017 Register Now
Ascert Announces Release of Discover Driver & Test Pack
When it comes to securely managing file transfers the tide continues to rise even for NonStop users and DataExpress expects to see even bigger waves of change …
ETI-NET & Insider Technologies Limited – See You at eBITUG 2017
NonStop Webinar Now Available to View
Are You Ready for GDPR?
comForte - eBook on Modernizing Applications on the NonStop Plattform
XYPRO looks forward to seeing you in London for eBITUG!
Availability Digest Oldie but Goodie: "Accounting for Non-Accountants"
Tributary Systems' Tiered and Policy Based Data Backup- The new Paradigm
Visit Ascert at one of our upcoming events
In the spotlight - eBITUG in London 9-10 May 2017
XYPRO looks forward to seeing you at the upcoming shows!
Join NuWave at These Upcoming Events
comForte - Events near you
Musings on NonStop! - April, 2017
ASK
MRTUG
OTUG
Current Subscribers 15127
---
Have a Crisis? All Your NonStop Guys Retired? No Worries with BrightStrand's Flexible Resource Program


It is a sad fact of life in the NonStop world. Your NonStop Systems work forever, but your developers and support teams don't. They retire, they migrate to other assignments, and their expertise is difficult to replace in your business-critical environment. That is why you count on BrightStrand International and its flexible resource program. Brought to you by the largest pool of HPE NonStop resources in the U.K. and quite possibly in the world.
Here is how our flexible resource program works.
Not every company requires a year's worth of support services. So why pay for a year's worth? With BrightStrand, you have the option of contracting for a predetermined number of service days over a defined period. That way, all contractual necessities are in place. When an emergency or another unforeseen issue arises, we can act quickly to place the most appropriate resources at work on your behalf. You avoid having to negotiate prices and terms while your systems – and your business – suffer.
Your costs are less than those of an annual contract, and you can add more days if necessary.
Beyond the obvious advantage of having access to our highly experienced NonStop team, BrightStrand's flexible resource program allow us the opportunity to understand your system configurations and applications. Therefore, well in advance of your use of our services, we can anticipate the skills you may need and which of our BrightStrand colleagues are best suited to assist you.
Just how far-reaching are BrightStrand's skillsets? When it comes to NonStop, we have centuries of combined experience spanning every NonStop platform and operating system. Our multiplatform support extends as well to IBM, UNIX, and Windows. Count on us to be prepared for any challenge your systems encounter because we have experienced every possible challenge.
Such deep expertise is a valuable commodity. What it offers BrightStrand customers is peace of mind.
BrightStrand International is your go-to source for highly skilled IT professionals. In addition to our flexible resource program, BrightStrand offers a complete product lifecycle from initial planning through implementation to fully managed services. We work onsite and remotely, and everything we undertake is tailored to the specific requirements of each customer. The result? Lower costs, reduced risk, higher availability and increased efficiencies.
We encourage you to contact us for additional information.
www.brightstrand.com
Tel: +44(0)141 204 4046
Email: info@brightstrand.com
---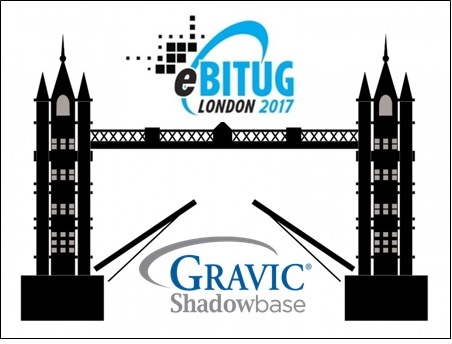 HPE Shadowbase Building the Synchronous Replication Bridge at eBITUG

Please stop by

Gravic Booth #6 at the eBITUG, the European NonStop Symposium, on May 9-10 at the DoubleTree by Hilton Hotel in Tower Hill, London. We look forward to meeting you at the show and sharing ideas regarding how the HPE Shadowbase product suite can provide solutions to your most pressing business issues for business continuity, data integration and synchronization, and application integration purposes.

We will present, HPE Shadowbase Synchronous Replication Feature Rollout, announcing HPE Shadowbase Zero Data Loss (ZDL). Data loss as a result of an unplanned outage is a thing of the past with this new release. We will discuss major new HPE Shadowbase features, including: the pros and cons of asynchronous vs synchronous replication; feature rollout sequence; architectural flow; and what to consider when using synchronous replication. Don't be left behind; learn how zero data loss can benefit you! Please

contact us if you are interested in discussing this presentation's content or having us present it to you or your colleagues.

Gravic Publishes New Article on Improving Reliability via Redundant Processing

Gravic published an article in the March/April issue of The Connection called Improving Reliability via Redundant Processing. One of the three pillars of mission-critical systems is data reliability – a significant concern in data centers worldwide. Data reliability can be ensured via a special configuration that compares the operation of one sub-system to another sub-system running the same applications. Verification may be accomplished by comparing results generated by the two sub-systems at specific synchronization points. If the results agree, the sub-systems are operating properly, if not, corrective action can be taken.

To speak with us about your data replication and data integration needs, please visit us at www.ShadowbaseSoftware.com, email us at SBProductManagement@gravic.com, or call us at +1.610.647.6250. Hewlett Packard Enterprise directly sells and supports Shadowbase solutions under the name HPE Shadowbase. For more information, please contact your local HPE account team or visit our website.

Please Visit Gravic at these Upcoming 2017 Events

MRTUG Meeting—Chicago, 2 May

OTUG Meeting—Columbus, OH, 4 May

eBITUG Symposium—London, 9-10 May

NYTUG Meeting—Berkeley Heights, NJ, 25 May

N2TUG Meeting—Dallas, 1 June
---
Microservices in the Payments world
The payments industry is seeing an increasing amount of dialogue in the shape of "Micro-Services". The great idea behind a microservice architecture is that developers can pick and choose the services that they want to build their own solutions. Each microservice provides a small yet key component that an existing process can simply plug into to gain the benefit of its service. This reminds me of the same discussion that our European payments industry is having around PSD2, the second flavour of the Payment Services Directive, and the API model which it embraces. APIs (as we well know in IT) have been around for a long time in the technical world, however now they are gaining broader acceptance in business circles.

Whilst many APIs have traditionally been embedded within larger monolithic-style programming, APIs are something that Omnipayments has embraced for some time now. The OmniPayments definition of a Business Logic Module (or BLM) is nothing more than a defined business function that provides a key service to the payment process flow.

Omnipayments users are well aware that the uniqueness of their business offering is predicated on configuring the appropriate BLM for their business. In that sense, Omnipayments is already providing microservices to the payments business. These microservices are already available to enable existing infrastructure to plug into them.

This trend fits nicely into discussions like PSD2 where regulators are demanding the banking payments industry open up its services using published APIs. Some larger banks already provide these to developers. It's a small component that can be considered one of many services that go together to provide a business function. NonStop is ideally architected to provide micro services because of its message-based architecture, (the very opposite of Monolithic-style programming of old), as Richard Buckle makes in his LinkedIn Article:

https://www.linkedin.com/pulse/make-sure-you-identify-right-partners-create-ecosystem-richard-buckle .

These micro-services might also be useful if an external entity (e.g. legacy Base24) wanted to invoke one of these microservices in OUR OmniPayments application.

Let's imagine for a moment you have some existing infrastructure and you'd like to plug into some OmniPayments Microservice – what might such a microservice look like that you could take advantage of?

- balance check on a card,

• - a daily limit check,

• - a monthly limit check,

• - a velocity check,

• - a neg-file check.

• - Switch card transaction out to Visa/MasterCard/Amex or UnionPay

On the device side it could be:

· - Authenticate Mobile device

· - Display Balance to Mobile device

In the Loyalty application that a retailer operates, it could be

- does card N exist?

• - add x points to this card

• - subtract y points from this card number

In the world of e-commerce, it could be a

- perform Verify-by-Visa or 3D-secure function

• - perform geo-location of this transaction

Microservices are all about avoiding monolith programming, something we at OmniPayments have been doing for over 20 years – with implementation options including SOAP, REST, or JSON methods, our users will always have flexibility for the future.
---
eBITUG London 2017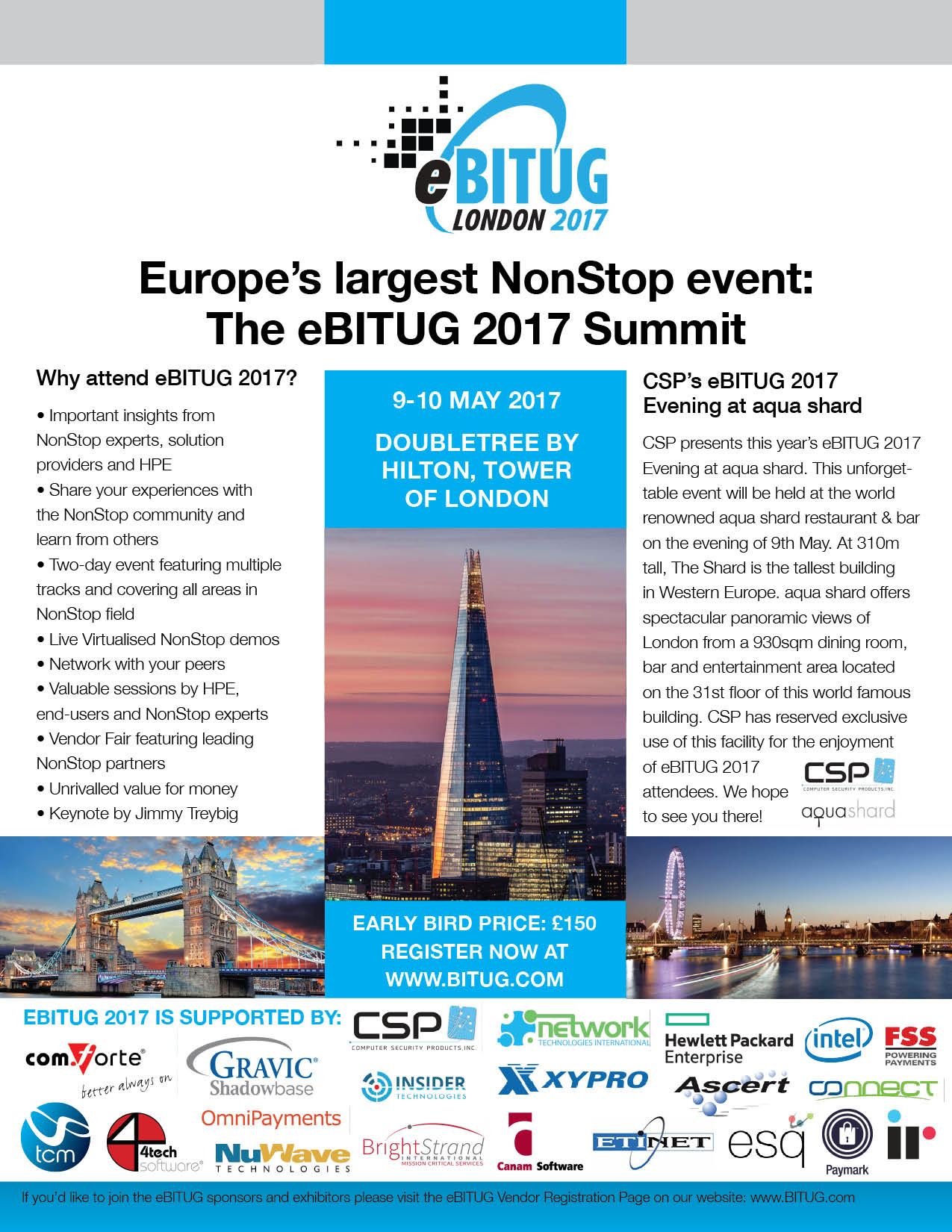 ---
Ascert Announces Release of Discover Driver & Test Pack

Operating on VersaTest Automator, the new Discover Test Pack assists in pre-certification testing

Ascert, an innovator in testing software technologies, continues to expand its VersaTest certification and testing capabilities to meet changing payments technologies by adding new testing interfaces.

Adding to the already extensive library of standard Test Packs and Drivers, Ascert has developed a Driver and test pack for the Discover network. Using the popular VersaTest Automator software, the Discover Driver provides a self-contained testing environment for companies wanting to certify to the Discover network. This tool significantly enhances the ability of companies to conduct internal pre-certification testing before ever connecting to Discover for official certification. This ensures the formal process is considerably faster, less error prone, and less expensive.

Mike Wainwright, Business Development Director in Ascert's London office said, "This expands our offering of packaged drivers and test plans to our customer base and was a natural next step for us. It follows on from those we already offer, which began with the UK LINK interchange standard and includes Diners Club International D-PAS. We look forward to announcing further certified drivers and test packs in the coming months."

Read more at: https://www.ascert.com/news

Richard B. Greene

Director of Sales Ascert, LLC
Ph: 415-339-8500
richg@ascert.com
www.ascert.com
---
When it comes to securely managing file transfers the tide continues to rise even for NonStop users and DataExpress expects to see even bigger waves of change …
There has been a lot written lately about environmental safety. As the seasons change and weather systems move around, whether you are living in the northern or southern hemispheres, even with the best of weather forecasters, storms can build quickly and give us little advanced warning that we need to seek shelter. All too often plans that may have been in place have to be put to one side and more drastic actions may need to be pursued. Sometimes it's even a matter of life or death. And this past month we have seen it all, from the hail and flooded streets around us to the news clips of cyclones destroying Australia's Great Barrier Reef and its many islands.

In recent articles and commentaries that have already been published we touched on some of this, but there is also one other aspect of rapidly changing conditions that we left for another time. When you think of the fast-moving storms that have impacted our lives of late it's hard not to think in terms of technology. Is there anything moving faster in society today than technology? Have you checked out the latest in refrigerators or looked more closely at driverless cars? Shortly there will be another round of new smartphone releases and we are sure there will be more features that not only capture our imagination but have us gasping in surprise!

All product lifecycles depict a period of accelerated change with shortened timeframes between each new "breakthrough" before a completely new and innovative product arrives that relegates existing products (no matter how innovative they themselves may have been) to the shelves of discount stores. When it comes to information technology (IT), oftentimes change "changes everything!" However, what we often lose sight of is that data itself, while constantly changing to better reflect our turbulent lives, resides within rather static formats – an address line 1, for instance, continues to be address line 1 just as ZIP code will continue as ZIP code.

What technology change brings with it is a requirement to move important information from what was once a very important system over to the new system that is in the process of relegating it to being little more than a historical anecdote. Reliably moving files from the older legacy systems to what the industry now deems as modern is a never-ending process – all the steps involved simply have to be repeated with each technology shift. Many industry pundits are now arguing that we are on the dawn of the third age of computing and with it more connections, more devices and yes, more data.

According to Fortune magazine, in an article published October 3, 2013, The third wave of computing, "To understand how revolutionary the third wave is, we ought to consider how far we have come. The first wave began when companies started to manage their operations via mainframe computer systems over 50 years ago. Then computing got "personal" in the 1980s and '90s with the introduction of the PC. For the most part, computing remained immobile and lacked contextual awareness." Fortune then adds that we have been living with "computing's second wave, mobile computing and the smartphone" for quite a while now but that "We have entered a new age of embedded, intuitive computing in which our homes, cars, stores, farms, and factories have the ability to think, sense, understand, and respond to our needs."

For the NonStop community it's this technology, as it "is being integrated into our natural behaviors, with real-time data connecting our physical and digital worlds. With this dramatic shift in our relationship to technology, companies can adapt their products and services." Yet again, it is this combination of shifts in relationships with technology together with the recognition of even more real-time data coming at us, as we add more and more connections between the world we can see and the digital fabric underpinning it all that will drive even the most jaded of NonStop users to rethink how best they can deploy their NonStop systems.

This has been the subject of numerous conversations among our developers as well as with our customers and prospects. The need to securely manage the movement of files is only going to become even more important for everyone involved in IT. We moved a lot of files to many servers as the second wave brought with it client / server computing and now we see even more files being moved with the dawn of the third wave which in case you missed it, will be all about clouds both private and public. Computing as a resource to be tapped on demand – and what use will it be if the data you need wrapped up in the files that encompass it, resided somewhere else. How safe will you feel in these fast moving times?

If this is something you are very much aware of, and as yet haven't looked at better managing and automating the movement of files, then perhaps the time is right for starting a conversation with the DataExpress team. And once again, should you want to know more about what DataExpress can do to assist with getting your files to where they need to go before one of these waves crashes down on you, unexpectedly and without any advance warning, call us or drop us an email – we would be only too happy to schedule a call and a demonstration for you at your convenience.

sales@dataexpress.com | +1.972.899.3476
http://www.dataexpress.com
---
ETI-NET & Insider Technologies Limited – See You at eBITUG 2017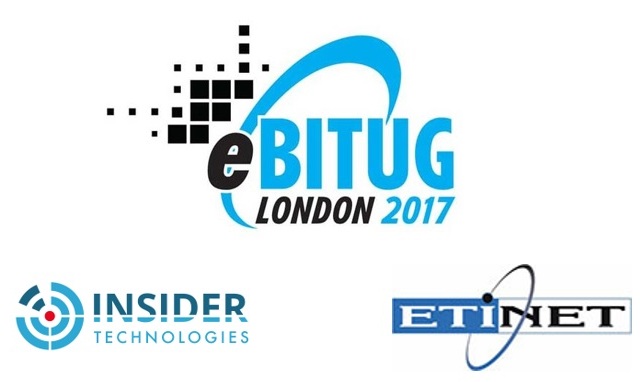 Pay us a visit at the ETI-NET booth where representatives from ETI-NET can discuss with you their class-leading Backup, Contingency and Disaster Recovery Virtual Tape solutions.
If virtual archiving solutions are not to your liking, then Insider Technologies personnel can discuss with you your application, systems, payments monitoring and scheduling requirements.
ETI-NET
Is the global leader in the backup of critical data for industries that never stop, developing software that allows HPE NonStop servers to access modern storage technologies. Now in our third decade of operation, ETI-NET enjoys a reputation for delivering leading-edge components to major data-centres, worldwide.
Our recent article in the 'nonstopinsider' newsletter discusses replication, backup and disaster recovery solutions using ETI-NET's BackBox product. See article here:
htttp://www.nonstopinsider.com/eti-net-now-adds-protection-when-operator-errors-are-encountered/
INSIDER TECHNOLOGIES
Is also in its third decade, being a leading developer and provider of Payments Tracking, Monitoring and Scheduling solutions to their blue-chip customer base, including central and leading banks, financial institutions, UK Government, and Military messaging bodies.
Our award winning products include:
· MultiBatch: enable processing in Single or Multi-processors concurrently, or even across an entire network
· Reflex: powerful reactive & proactive monitoring with the industry's lowest CPU utilisation at just 1%
Do drop by to talk all things HPE NonStop and to enter our raffle.
https://etinet.com/:
505 Maisonneuve West, Suite 400, Montreal, QC H3A 3C2, Canada. Tel: +1 514 395 1200.
http://www.insidertech.co.uk/:
Orbit House, Albert Street, Eccles, Manchester, M30 0BL, UK. Tel: +44 161 876 6606.
---
NonStop Webinar Now Available to View

Did you miss NuWave's last webinar, "Open Up Your NonStop Using REST Services"? If so, it is now available to

download for free.

This webinar provides a technical overview and some exciting demos to show how NuWave's LightWave products make it easy for NonStop applications to provide and consume REST Web services.
---
Are You Ready for GDPR?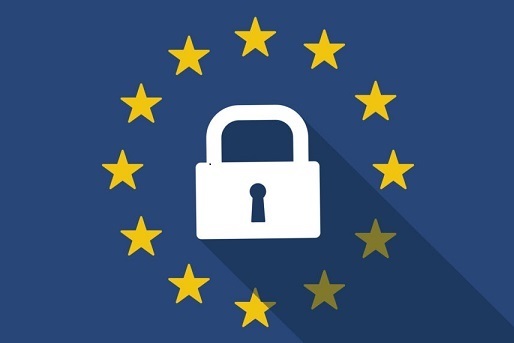 One of the most significant changes to the regulatory landscape of data privacy will be the introduction of the General Data Protection Regulation (GDPR), as it applies to all companies processing the personal data of those residing in the European Union, regardless of the company's location. GDPR will be enforced beginning May 25, 2018.

The GDPR, although far-reaching and enforceable, is less prescriptive than the Payment Card Industry Data Security Standard (PCI DSS) already in place. GDPR provides details about what needs protecting but little in the way of an action plan. PCI DSS on the other hand, offers a detailed framework upon which to build a compliance plan.

PCI DSS was developed to encourage and enhance the security of Personally Identifiable Information and cardholder data, with the standard tested and improved over time. Applying the PCI approach to the implementation of the GDPR will greatly assist organizations to achieve compliance.
Obviously there is a lot more involved to comply with GDPR, such as the expanding of processes to include disclosure, consent, liabilities etc. Integrating the PCI DSS framework with GDPR requirements will give you a head start.
Multi-Factor User Authentication with CSP Authenticator

The latest PCI DSS v3.2 has expanded Requirement 8.3 into sub-requirements, with multi-factor authentication required for all personnel with non-console administrative access, and all personnel with remote access to the CDE (Cardholder Data Environment). CSP Authenticator provides two-factor authenticated logins to NonStop systems using RSA SecurID Authentication Manager. All communications with the RSA Authentication Manager are fully encrypted.
CSP Authenticator's agent process can be configured to include all or some users and terminals. Additionally, selected NonStop users can be assigned to specific RSA ids.

CSP Authenticator can provide authentication services in two ways:

1) Safeguard Authentication SEEP
In SEEP mode, all login attempts by Guardian users that are normally processed against Safeguard are instead captured by CSP Authenticator's agent process, which in turn sends the login request to the RSA Authentication Manager for authentication.
2) Pathway Server
In Pathway Server mode, login attempts through a Pathway application are passed to CSP Authenticator's agent process, which in turn sends the login request to the RSA Authentication Manager for authentication.
File Integrity Monitoring with FIC

CSP's File Integrity Checker (FIC) solution delivers File Integrity Monitoring in both NonStop Guardian and OSS environments, and addresses PCI requirement 11.5. FIC is also tightly integrated with CSP's other solutions for audit, compliance and real-time event monitoring.

FIC provides the ability to check multiple filesets, enabling the verification of groups of critical files more often (e.g. daily) and less critical files less often, (e.g. weekly). FIC takes a unique fingerprint of all selected files based on chosen attributes, such as MD5/MD5-Inc, File Type, Last Modified, Owner, Security Mask, Set UId and Set GId, etc. FIC compares the current files with their original fingerprints in order to detect any changes.

FIC's new Multi-Node Guardian Fileset Compare feature permits the attributes of any two file sets on any two systems to be compared against each other, e.g. between production and disaster recovery systems. In this case, Fileset Compare will identify any unwanted or unauthorized changes that occur during the synchronization of files between systems.
Real-time Alerts with Alert-Plus

Some files are too sensitive to wait for unauthorized changes to be analyzed. In this case, event monitoring solutions like CSP's Alert-Plus can be used to immediately invoke both notifications (alerts), and investigative or remedial actions. Alert-Plus can process data from Safeguard Audit, EMS messages, ACI BASE24 messages and CSP solutions such as PassPort, CRM and FIC.

Alert-Plus monitors events in real time, evaluating them against user-defined rules. Selected events can also be forwarded to data warehouse products such as HP ArcSight, RSA Envision or NETIQ Log Management for further analysis.




For more information on meeting compliance requirements with CSP's security solutions, visit
www.cspsecurity.com
For complimentary access to CSP-Wiki®, an extensive repository of NonStop security knowledge and best practices, visit wiki.cspsecurity.com

Regards,
The CSP Team
+1 (905) 568-8900



---
comForte - eBook on Modernizing Applications on the NonStop Plattform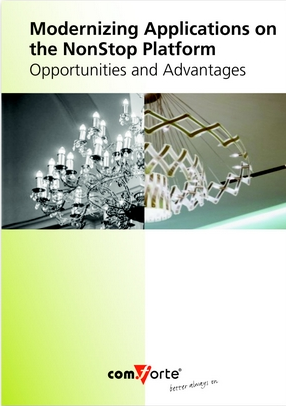 Why should you modernize your proven applications, what are the best strategies to do so and which areas should be addressed when modernizing legacy applications?
Nowadays, new and rapidly evolving enterprise IT platforms, delivery models, and capabilities provide an opportunity to increase users, innovate delivery, and extend the business value of technology across the enterprise. But to do so, IT departments must adapt, which often entails transforming proven applications to take advantage of emerging technologies.
Download the eBook
---
XYPRO looks forward to seeing you in London for eBITUG!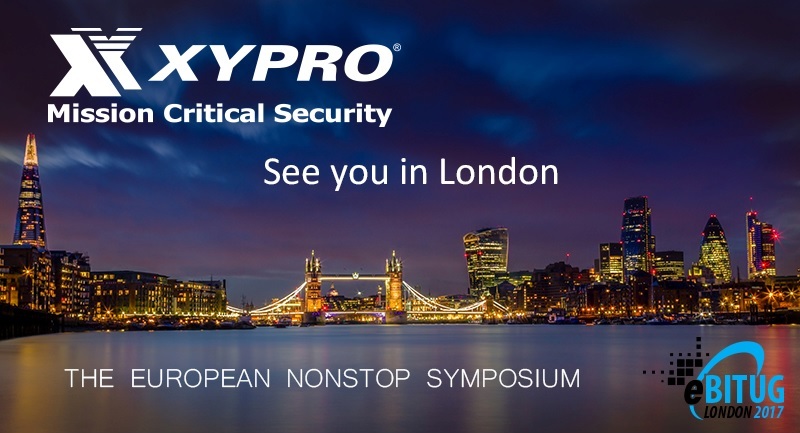 XYPRO hopes to see you in London for eBITUG
Please join XYPRO at eBITUG this May 9-10, 2017 in Tower Hill, London.
Why Attend?
2 Days
36 Different sessions

Covering all elements of the NonStop world
Security
Migrations
Modernisation
Business continuity
Up-coming HPE developments
Future technology and much more
View the schedule, Register for eBITUG,
Learn more about the presentations: www.ebitug-2017.com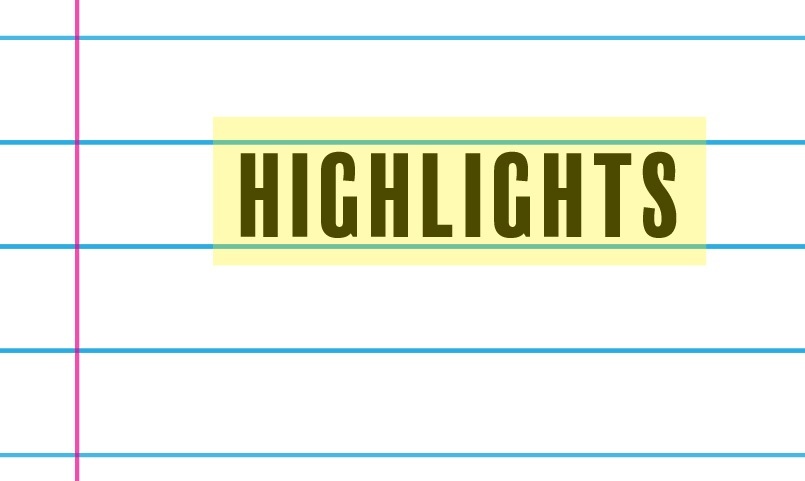 OPENING KEYNOTE: A NONSTOP JOURNEY
Jimmy Treybig, MBA, BSEE, BA and founder of Tandem Computers Inc.

"Jimmy's NonStop journey"; The early years of his time at HP, the founding of Tandem Computers Inc. including the design and cultural philosophies and his visions for IT at the time.
XYGATE SECURITYONE – THE NEXT GENERATION OF SECURITY FOR THE HPE NONSTOP
Steve Tcherchian, CISSP, PCI-ISA, PCIP

XYGATE SecurityOne (XS1), XYPRO's newest solution, leverages intelligent data and analytics to tip the scale in your favour and provide the visibility needed for real time context based security decisions and risk management.
XYPRO Technology
Exceeding Your NonStop Security Needs


---
Availability Digest Oldie but Goodie: "Accounting for Non-Accountants"

As Chairman of The Sombers Group, a custom software house that built large, real-time, mission-critical systems, Dr. Bill Highleyman and his team were asked at times to develop bespoke financial accounting applications. Trouble was that the programmers who implemented and maintained such applications often lacked any understanding of accounting principles.

To address programmers' dilemma, Dr. Bill, now the Managing Editor of The Availability Digest, wrote "Accounting for Non-Accountants," first published in the May/June 1987 issue of the Tandem Users' Journal, the grandfather of today's The Connection. The article introduces you to Babak, a Phoenician wheelmaker, and the simple rules of accounting that allowed Babak to operate a successful business.

Assets and debits and credits and liabilities. "Accounting for Non-Accountants" simplifies the concepts via easily understood logic and some (very) basic math.

In addition to "Accounting for Non-Accountants," read the following articles in the Availability Digest's April 2017 issue:

Fat Finger Cause of GitLab's Massive Backup Failure – GitLab offers online and on-premises applications that allow users to code, test, and deploy software projects. In January, the company experienced a massive data loss when a technician accidentally deleted 300 GB of data from a production database. Compounding the error was GitLab's inability to restore the database from its backup. Yet additional proof that human errors are the main cause of data loss.

Epidemic of Certificate-Related Outages – The use of digital certificates is skyrocketing as companies use more cloud services, IoT devices, and DevOps automation. Organizations who fail to keep track of their digital certificates' expiration dates risk both outages and exposure to other security vulnerabilities.

Google and Semantic Spar Over Digital Certificates – Symantic, considered by many to be the largest digital certificate authority (CA) on the Internet, has run afoul of Google because of Symantic's unfortunate history of issuing improper digital certificates. So frustrated is Google that they plan no longer to trust Symantic-issued certificates and will warn Google users that websites with those certificates may be fraudulent.

@availabilitydig – The Twitter Feed of Outages - Our article highlights some of our numerous tweets that were favorited and retweeted in recent days.

The Availability Digest offers one-day and multi-day seminars on High Availability: Concepts and Practices. Seminars are given both onsite and online and are tailored to an organization's specific needs. Popular seminars are devoted to achieving fast failover, the impact of redundancy on availability, basic availability concepts, and eliminating planned downtime.

In addition, the Digest provides a variety of technical writing, consulting, marketing, and seminar services. For instance, many articles that you see in publications like The Connection were ghostwritten by us for individuals too busy to write themselves. We also create white papers, case studies, technical manuals and specifications, RFPs, presentation slides, web content, press releases, advertisements, and so on.

Consider us as well for the following:

• Patent Disclosures – Dr. Bill Highleyman is the holder of a dozen-plus patents and will be happy to help you with your applications.

• Book Writing – As the author of "Performance Analysis of Transaction Processing Systems" and a co-author of the three-part series "Breaking the Availability Barrier," Dr. Bill understands the effort it takes to produce a manuscript.

• Consulting – We specialize in system architectures and risk analyses that help our customers provide the appropriate uptime, performance, and data protection for individual applications.

Published monthly, the Digest is free and lives at www.availabilitydigest.com. Please visit our Continuous Availability Forum on LinkedIn. We're at 792 members and counting. Follow us as well on Twitter @availabilitydig.


---
Tributary Systems' Tiered and Policy Based Data Backup- The new Paradigm

By Glenn Garrahan, Director HPE Business, Tributary Systems

The Tiered Policy-Based Approach

Imagine a tiered policy-based approach like this- no one would rent a room in the Four Seasons Hotel to store old magazines, holiday ornaments or Grandma's used furniture! Conversely, no one would be foolish enough to rent a locker at the local bus station to store priceless first state Rembrandt etchings either! A thoughtful individual will determine the appropriate storage location based on the rarity, value, replacement cost and condition of the items being retained. So why should business data be any different? It shouldn't!

So how does Tributary think about tiered policy-based storage?

With tiered policy-based data management individual pools of data can be retained in an appropriate, cost effective location based on the criticality of the data to its associated business process. In an ideal, service-oriented, data protection scheme, data from specific business processes/applications are assigned retention policies drawn from a menu of available services, delivered via a variety of hardware and software tools, all in a highly manageable way.

This cutting edge approach, in which TSI's Storage Director serves as the cornerstone of efficient, tiered policy-based data management, is conceptually simple, almost "common-sense". In fact, there are multiple important features that Storage Director brings to the HPE NonStop environment, including:

1. Storage Director facilitates clustering to allow the handling of large quantities of data via clustered nodes, ensuring adequate connectivity for both data sources and converged data storage infrastructure while streamlining the management of both the Storage Director appliance and the tiered policies it implements.

2. Storage Director natively connects to all servers and storage in the enterprise, with no middleware or agents or third party software. This is a key; Storage Director is capable of being dropped into any complex of servers and storage devices, supports all connectivity protocols, minimizing disruptions and simplifying implementation.

3. Being policy-based, Storage Director enables NonStop users to place data from different applications and host servers into data pools with different retention, location and replication policies. This means that data can be retained in the most cost effective manner. TSI's Storage Director is storage device or location "agnostic".

4. Secure vaulting (employing built-in encryption) of data to any cloud object storage is crucial. The Storage Director tiered policy-based device allows customers to vault appropriate data to the cloud for a second copy or disaster recovery while sending other, perhaps more essential, data to local disk or tape, all concurrently, all securely, with replication rates that meet the requirements of the enterprise.

5. TSI's Storage Director is specifically designed for fault-tolerant, high availability NonStop computing environments, given the centralized location of such a device in the data stream.

With Storage Director, enterprises can tier stored data and data policies down to individual data volumes on multiple host platforms based on business criteria and importance to business resiliency and restoration. This is intelligent data management!

In enterprises with multiple host platforms – HPE NonStop NB, NS and now NonStop X servers, HPE Open VMS, Windows and VMware running HPE Data Protector, IBM zOS mainframes, IBM AS/400s iOS (now IBM PowerSystems), among others – Storage Director enables sharing storage technologies otherwise dedicated to each host platform. Such storage technologies can include existing enterprise storage disk, HPE StoreOnce, EMC Data Domain, and Quantum DXI data de-duplication devices, physical tape, Cloud Object Storage, or any combination of storage technologies concurrently, as dictated by individual data management needs. Such a converged approach improves storage performance, enables consolidation, and can lead to measureable savings on a "per TB" of retained data.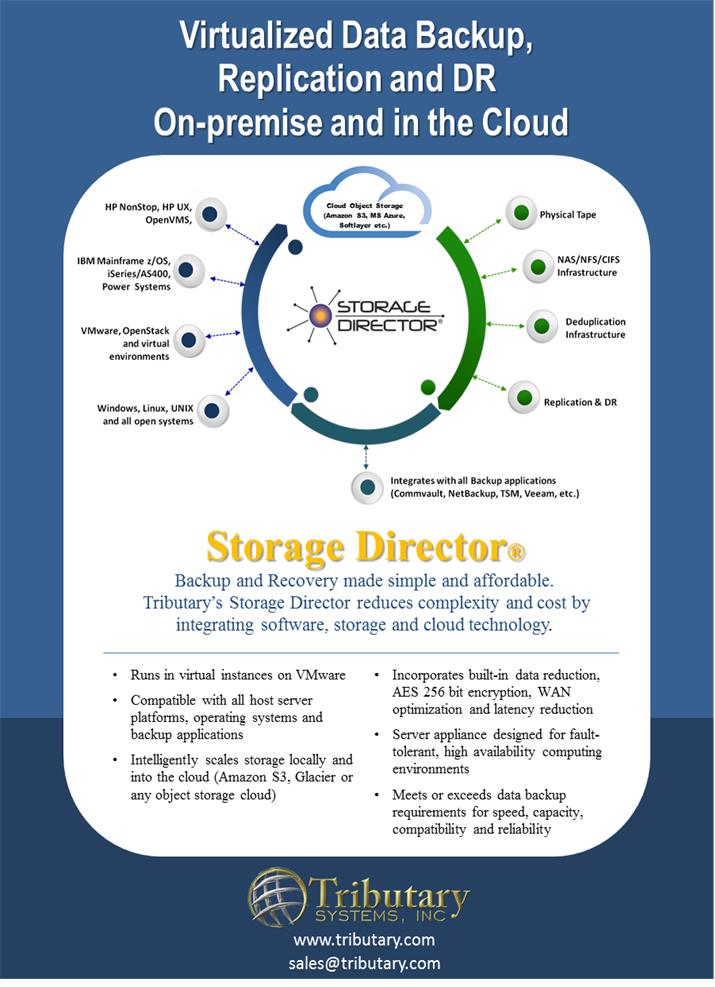 ---
Visit Ascert at one of our upcoming events:
MRTUG 2017

2-May-2017 - Oak Brook, IL

OTUG – 2017

4-May-2017 - Columbus, OH

EBITUG – 2017

9-May-2017 - London, England

NYTUG

25-May-2017 - Berkeley Heights, New Jersey

Money 20/20

26-Jun-2017 - Copenhagen, Denmark

ATUG

20-Sep-2017 - Atlanta, GA

Money 20/20

23-Oct-2017 - Las Vegas, Nevada

NonStop Technical Boot Camp

13-Nov-2017 - San Jose, California
Richard B. Greene
Director of Sales Ascert, LLC
Ph: 415-339-8500
richg@ascert.com
www.ascert.com
---
In the spotlight - eBITUG in London 9-10 May 2017
The main NonStop user event in Europe is only weeks away and we're excited to be there yet again as a Platinum sponsor. All hands on deck at comForte finalizing our stand and everything else that goes with it.
For those of you who will be present at eBITUG here are some hand-picked Agenda highlights:
Tuesday 9 May
0915 - Jimmy Treybig - KEYNOTE
We'll be going on "Jimmy's NonStop journey"; The early years of his time at HP, the founding of Tandem Computers Inc. including the design and cultural philosophies and his visions for IT at the time; all of which helped create a $2b company and how he can now reflect on the ingredients which are needed to build a successful company. He will also talk about his time of working with Tom Perkins and literally the founding of the VC's, Venture Capitalism. He will talk about his visions for the future and some of the projects he is still actively involved with today and how he believes the original 1970s design philosophies are even more relevant in the 24 hour digital world of today and the future. The session will close with a Q&A.
1020 - Andrew Bergholz, HPE - HPE NonStop development futures and roadmap
1600 - John Bycroft, comForte - Keeping your data 'For yo#2 636& only' - In a world of PCI and impending GDPR compliance, peer pressure, common sense and data breaches, never mind the sheer risk of not doing something to protect your sensitive data, we ask: Why has there been so little progress? We look at organisations who have employed tokenisation and protection of data at rest and ask: Why did they choose to act and what did they do? Finally we examine, what's still stopping you from doing the same and how comForte can make it easier!
Wednesday 10 May
0900 - David McLeod & Andrew Bergholz - State of the Nation and Virtualised NonStop
1050 - Dave Ward, IBM - IBM MQ V8.0 for HPE NonStop update - MQ v8 for HPE NonStop has evolved significantly since IBM announced its intention to bring a modern MQ server product to the HPE NonStop platform. This session covers the broad shape of the MQ v8 product, its architecture, and gives an update on the latest beta releases. The session concludes with an outlook on the progress towards a production release of MQ v8 on NSX and NSI.
1130 - Greg Swedosh, KnightCraft - With the advent of PCI DSS version 3.2 there are a number of significant changes that affect the HPE NonStop environment. This session will provide details of what organisations need to do to satisfy these new requirements. While being PCI DSS compliance is important, as recent high profile data breaches have shown us, it is not the same thing as being secure. With this in mind, this session will focus not just on being PCI DSS compliant, but also on making sure that your systems are secure.
1345 - Franz Koenig, HPE ATC - Future Application Software Technologies and Microservices - Achieving optimal time to market, high flexibility, low TCO and rock solid service quality seems like a tall order to many CIOs and enterprise architects. Keeping up with rapidly changing business needs and ever shorter innovation cycles requires a strong architectural foundation. In this session you'll learn how NonStop can be used in large enterprise contexts to achieve these goals by leveraging modern and emerging software technology trends, such as microservices, APIs, polyglot infrastructures and best practices, such as DevOps, agile, CI/CD.
Check out the whole agenda at … https://www.bitug.com/ebitug-2017/
Make sure to stop by the comForte stand to learn about the latest news and developments but also to discuss your questions and requirements with our team onsite.
We're looking forward seeing you in London
---
XYPRO looks forward to seeing you at the upcoming shows!
GTUG – 2017April 26, 2017 April 27, 2017Event Website >
MRTUG 2017May 2, 2017Oak Brook, ILEvent Website >
OTUG – 2017May 4, 2017Columbus, OhioEvent Website >
EBITUG – 2017May 9, 2017 May 10, 2017DoubleTree by Hilton, Tower Hill, LondonEvent Website >
NYTUG – 2017May 25, 2017Event Website >
N2TUG – 2017June 1, 2017Grapevine, TexasEvent Website >
ACI User Group Exchange – 2017June 26, 2017 June 29, 2017JW Marriott Desert Ridge Resort and Spa in Phoenix, Arizona, U.S.Event Website >
ATUG 2017September 20, 2017Atlanta, Ga, Home Depot HQEvent Website >
CTUG – 2017October 11, 2017 October 12, 2017HPE Canada Headquarters 5150 Spectrum Way , MississaugaEvent Website >
NonStop Technical Boot Camp – 2017November 13, 2017 November 15, 2017San Jose, Ca.Event Website >
---
Ask TandemWorld
We look forward to meeting you at EBITUG in London, for more information and to register click here
Got a question about NonStop ? ASK Tandemworld
Keep up with us on Twitter @tandemworld
---
Join NuWave at These Upcoming Events
Spring event season is in full swing, and we can't wait to see our friends and customers in NonStop at these upcoming events:

MRTUG - May 2
OTUG – May 4
EBITUG - May 9-10
NYTUG - May 25

If you will be at eBITUG, please contact David Ross at davidross@nuwavetech.com, and if you will be at any of the others listed, please contact Vincent Guerrera at vgerrera@nuwavetech.com to schedule some time to chat about your upcoming NonStop integration projects. Also, check out our website for recaps of this year's other great events and to find out what is new at NuWave!
---
comForte - Events near you
Meet the comForte team on the following NonStop events
| | |
| --- | --- |
| Events | Date & Location |
| ChileTUG | April 25 - Santiago de Chile, Chile |
| GTUG national | April 26-27, 2017 - Hannover, Germany |
| Argentina TUG | April 27, 2017- Buenos Aires, Argentina |
| MRTUG | May 2, 2017 - Chicago, IL, USA |
| OTUG | May 4, 2017 - Columbus, OH, USA |
| E-BITUG | May 9-10, 2017 - London, England |
| NYTUG | May 25, 2017 – Berkeley, NJ, USA |
| N2TUG | June 1st, 2017 - Grapevine, TX, USA |
| ATUG | September 20, 2017 - Atlanta, GA, USA |
| Technical Boot Camp | November 12-15, 2017 - San Jose, CA, USA |
---
Musings on NonStop!
April, 2017
The opinions expressed here are solely
those of the now self-employed author
A short time ago there was a gathering of members of the NonStop vendor community in Palo Alto. Hosted by the NonStop product management and development teams, it was an opportunity for those closest to NonStop to dive deeper into NonStop roadmaps and prospect opportunities than normally expected from the NonStop team at more public gatherings. It has now become known as the NonStop Partner Symposium, it is in its second year and it does remind those with deep roots into Nonstop, dating all the way back to the days of Tandem Computers, of those special meetings set up as part of the Tandem Alliance program.

Overall the NonStop community should be very thankful that resources have been found to create this program and while I cannot go into specifics as to what was covered I can advise readers that overall in the NonStop there are many exciting programs under way. We all know of NonStop X systems and we all know of Virtualized NonStop –they are both are attracting significant interest. The reality of NonStop X is that big orders for these systems are now being received as even the most conservative of users are seeing the longer term value in staying with NonStop.

The reality of VNS is that no, it will not be as simple as dragging out two laptops and connecting them via an Ethernet switch, installing OpenStack Linux and KVM and then, voila! An inexpensive NonStop system – that just isn't going to happen any time soon, if ever. No, the appeal of VNS will not be to those developing systems in their basement or garage but rather, to those companies already heavily committed to building-out private clouds where x86 servers have already been deployed. Such is the case across much of the telco industry where expectations for VNS success are running high!

What I am expecting to hear at major upcoming events, like 2017 HPE Discover, Las Vegas – and I hope that there will be members of the NonStop community making the trip to Las Vegas – and then at the NonStop Technical Boot Camp in Burlingame, just outside San Francisco, is that there will be more work done to better integrate NonStop in the major strategic programs within HPE where Hybrid IT stands out as the likely landing place for future NonStop systems. There will also be a lot more said about NonStop SQL as well – and for those heading to the eBITUG in May, you may want to check out what HPE Master Technologist, Frans Jongma, recently posted to LinkedIn:
Preparing now for the eBITUG HPE NonStop user conference in London, May 09-10. With SQL/MX 3.5 just released, guess what we'll be talking about :-) New acronyms, DBS, vNS come and listen!
This and other comments from HPE along with other NonStop thought leaders can be found referenced in the articles, commentaries and posts published through March and April and if you missed them, check out what follows below:
Real Time View:


Always a tight fit … the successful launch of NonStop Insider!
http://itug-connection.blogspot.com/2017/03/always-tight-fit-successful-launch-of.html
On the move …
http://itug-connection.blogspot.com/2017/03/on-move.html
NonStop and Hybrid IT; a natural for HPE!
http://itug-connection.blogspot.com/2017/04/nonstop-and-hybrid-it-natural-for-hpe.html
LinkedIn blog / Pulse:


For the NonStop vendor community, this week all roads lead to Palo Alto ...
https://www.linkedin.com/pulse/nonstop-vendor-community-week-all-roads-lead-palo-alto-richard-buckle
Make sure you "identify the right partners to create an ecosystem;" FIs deploying NonStop turn to microservices ….
https://www.linkedin.com/pulse/make-sure-you-identify-right-partners-create-ecosystem-richard-buckle
NonStop Insider: :


Issue #7 – April, 2017
http://www.nonstopinsider.com/editorials/april-editorial/
To read even more of my articles, posts and commentaries, then follow this link Read More …
Cheers,
Richard Buckle
Founder and CEO
Pyalla Technologies, LLC


Email: richard@pyalla-technologies.com
Mobile: +1.720.289.5372
---
MRTUG

The Midwest Region Tandem User Group chapter cordially invites you to the 2017 MRTUG chapter meeting to be held on May 2, 2017 at the Resource 1 facility in Oak Brook, IL.

A detailed agenda and event registration is online at

http://bit.ly/2MRTUG17. Please take a moment to register today. There is no cost to attend.
---
OTUG

The Ohio Tandem User Group chapter cordially invites you to the 2017 OTUG chapter meeting to be held on May 4, 2017 at the JP Morgan Chase facility in Columbus, Ohio.

A detailed agenda and event registration is online at

http://bit.ly/OTUG17. Please take a moment to register today. There is no cost to attend.
---
Find out more about us at
www.tandemworld.net
---