---
NEW DATE: Registration Open for the Rescheduled MATUG Fall Users Meeting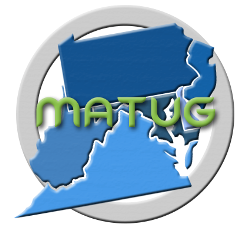 If you are unable to attend the Technical Boot Camp (TBC) in San Francisco next month, then the Mid-Atlantic Tandem User Group (MATUG) Meeting is a great opportunity to see the HPE NonStop roadmaps first-hand and to hear all of the latest news from the TBC on NonStop development, product management, and sales.
Please register via EventBrite for the MATUG Meeting rescheduled for 8am-5pm on Tuesday, December 4, 2018 at the DoubleTree by Hilton Hotel Baltimore-BWI Airport near Baltimore, MD, USA. To book a room at the MATUG block rate: http://doubletree.hilton.com/en/dt/groups/personalized/B/BWIBADT-GRI-20181203/index.jhtml
MATUG provides members with the opportunity to participate in quality informational sessions, learn about new HPE products and services, and interact with fellow HPE NonStop users. Expect informative presentations from seven vendors and HPE on:
· Connect NonStop Technical Boot Camp Wrap-up
· HPE Partnership with Blockchain (Distributed Ledger Technology or DLT)
· Application Modernization: DevOps and Microservices
· HPE NonStop HW/SW Product Roadmap
The MATUG meeting is open to all HPE NonStop customers, partners, users, consultants, or interested parties. Members are usually from the following states: Pennsylvania, New Jersey, Maryland, Delaware, Virginia, Washington, D.C., and West Virginia, although anyone can attend.
Please forward this announcement to others in your organization who may be interested in attending. Contact us if you have any questions. We look forward to seeing you!
---
Availability Digest Says HP Has Launched Bug Bounty Program for Printers


Congratulations to HP for its new bug bounty program for printers, the first ever in the industry. Historically, printers have not been treated as a serious hacking threat; and Chief Security Information Officers (CSIOs) have not been involved in printer purchases. However, in today's environment, where hackers target endpoint devices, printers present a large attack surface. As a result, HP has made cybersecurity a priority for its Printer Division, which has the largest worldwide market share of printers sold. Today, a printer flaw that could compromise an entire network commands an HP reward of up to USD $10,000 if discovered. HP has partnered with Bugcrowd, a leader in crowdsourced security services, to manage vulnerability reporting.

The program now covers HP's Laser Jet Enterprise printers and Page-Wide Enterprise edition printers.

"HP Launches Bug Bounty Program for Printers" is one of several articles in recent issues of the Availability Digest. In addition to this story, read the articles below as well as others.

Reducing Data Center Failures – Digest Managing Editor Dr. Bill Highleyman has written extensively on data-center failures. In this article, he explores the concept of a rackless data center. He also focuses on a product called ShareBackup, which allows backup switches in a data center to take on network traffic within a fraction of a second following a switch failure.

Leasing Dark Fiber – In our August 2018 Digest, we introduced the concept of dark fiber, which are strands of fiber-optic cable that have been installed in the ground but that remain dormant, or "unlit," available for future use. In "Leasing Dark Fiber," we discuss the increasing number of companies that are leasing dark fiber to create their own private networks instead of competing for bandwidth on some carrier's existing network. The article offers examples of dark-fiber networks now deployed, the optical equipment required, and the common pricing models for dark-fiber leasing.

Active/Active AWS – Amazon Web Services (AWS) has invested heavily in multi-region active/active architectures. Why the outlay? Multi-region architectures reduce latency for end users. They improve disaster recovery. They satisfy business requirements for those enterprises that must store data in multiple distinct regions. "Active/Active AWS" discusses the benefits of active/active as well as what is essential to deploy services across numerous AWS regions.

The Availability Digest offers one-day and multi-day seminars on High Availability: Concepts and Practices. Seminars are given both onsite and online and are tailored to an organization's specific needs. Popular seminars are devoted to achieving fast failover, the impact of redundancy on availability, basic availability concepts, and eliminating planned downtime.

The Digest provides a variety of technical writing, consulting, marketing, and seminar services. Individuals too busy to write articles themselves often hire us to ghostwrite. We also create white papers, case studies, technical manuals and specifications, RFPs, presentation slides, web content, press releases, advertisements, and so on.

Published monthly, the Digest is free and lives at www.availabilitydigest.com. Please visit our Continuous Availability Forum on LinkedIn. We are at 804 members and counting. Follow us as well on Twitter @availabilitydig.


---
Ask TandemWorld
Got a question about NonStop ? ASK Tandemworld
Keep up with us on Twitter @tandemworld
We are currently seeking skilled resources across the EMEA region,
---
XYPRO SECURITY, AN IMPERATIVE PART OF THE HPE NONSTOP SERVER, SECURING FAULT-TOLERANT PAYMENT INFRASTRUCTURE

XYPRO Technology, an integral part of every HPE NonStop server, secures fault-tolerant payment infrastructure and applications, protecting billions of payment transactions for companies around the world.

Providing a complete, secure and integrated solution for protected, mission-critical computing, this is the complete portfolio to meet customer needs for security, compliance, risk-management and database efficiency.

Read our recent HPE Customer Case Study here: HPE Technology Partner, XYPRO, secures fault-tolerant payment infrastructure.
---
Find out more about us at
www.tandemworld.net
Sponsored By
Platinum Sponsor

GOLD Sponsor

SILVER Sponsor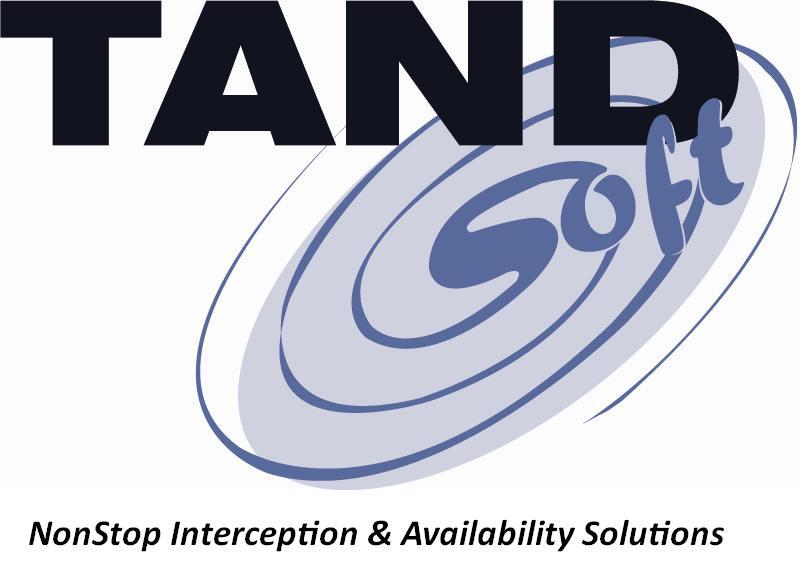 ---