---
NEW DATE: Registration Open for the Rescheduled MATUG Fall Users Meeting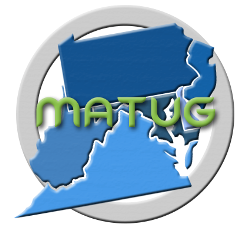 If you are unable to attend the Technical Boot Camp (TBC) in San Francisco next month, then the Mid-Atlantic Tandem User Group (MATUG) Meeting is a great opportunity to see the HPE NonStop roadmaps first-hand and to hear all of the latest news from the TBC on NonStop development, product management, and sales.
Please register via EventBrite for the MATUG Meeting rescheduled for 8am-5pm on Tuesday, December 4, 2018 at the DoubleTree by Hilton Hotel Baltimore-BWI Airport near Baltimore, MD, USA. To book a room at the MATUG block rate: http://doubletree.hilton.com/en/dt/groups/personalized/B/BWIBADT-GRI-20181203/index.jhtml
MATUG provides members with the opportunity to participate in quality informational sessions, learn about new HPE products and services, and interact with fellow HPE NonStop users. Expect informative presentations from seven vendors and HPE on:
· Connect NonStop Technical Boot Camp Wrap-up
· HPE Partnership with Blockchain (Distributed Ledger Technology or DLT)
· Application Modernization: DevOps and Microservices
· HPE NonStop HW/SW Product Roadmap
The MATUG meeting is open to all HPE NonStop customers, partners, users, consultants, or interested parties. Members are usually from the following states: Pennsylvania, New Jersey, Maryland, Delaware, Virginia, Washington, D.C., and West Virginia, although anyone can attend.
Please forward this announcement to others in your organization who may be interested in attending. Contact us if you have any questions. We look forward to seeing you!
---
Why Cyber Criminals Are Turning Their Attention to Healthcare
Cybercriminals have been turning their attention to the 3 trillion dollar a year healthcare industry. These cyber-attacks make payment data look like petty theft as healthcare data becomes increasingly more profitable than that of credit cards.
In the wake of the most recent Healthcare.gov breach, cybersecurity in healthcare has become a top safety issue. The hack left 75,000 individuals exposed after data from the Centers for Medicare and Medicaid Services (CMS) was stolen,
A recent IBM Study determined that the healthcare industry was able to detect a data breach within 367 days, on average. Some companies have even been hacked for a length of two years without the realization of a breach. That is enough time for hackers to collect hundreds of thousands of personal and medical information files that clients have willfully provided to their medical provider or medical center. This can include an individual's social security number, medical history, and even prescriptions. With this information in hand, cybercriminals can commit identity theft, insurance fraud, and even sell prescription drugs on the black market.
Some healthcare companies are unaware their systems were even hacked and only learn about the incident when:
It is reported in the news

They receive calls from their customers

The F.B.I. informs them
Other companies may be fortunate enough to know that they have been hacked, but they lack the resources, tools, knowledge, or time to investigate the breach. To prepare for the potential threat of a cyber-attack, professionals must now know how to develop and apply an incident response plan.
The Incident Response Plan
After the breach has occurred, the response team now has a long road ahead to patch up. Building your Incident Response Plan includes:
● Preserving Evidence: Mistakes are made when you don't have a proper incident response plan. Typically, a technician will want to start to rebuild servers, delete files and unplug equipment to start running the system again. This is the worst thing to do! By getting rid of all the evidence, traceability and the forensic, nothing is left that is needed to find out what and how it happened. Conserving the information is critical when there are regulatory bodies that need reporting, government agencies, shareholders that require forensic evidence of what happened and how it can be prevented in the future.
● Identify Potential Risks: Understand the latest threats to healthcare and educate your employees. Ransomware such as "Click this to redeem your $100 Amazon gift card" is frequently used to target administrative workers and when successful, can access encrypted patient records. Regular, company-wide education can help limit those risks.
● Set up your response team: Once a company has been breached, build a team to help relay the message. This may include the IT Director or CIO, Communications Manager and the HR/Legal Department. Understand what message you will need to deliver to the public.
An Ounce of healthcare cybersecurity prevention is worth a pound of cure.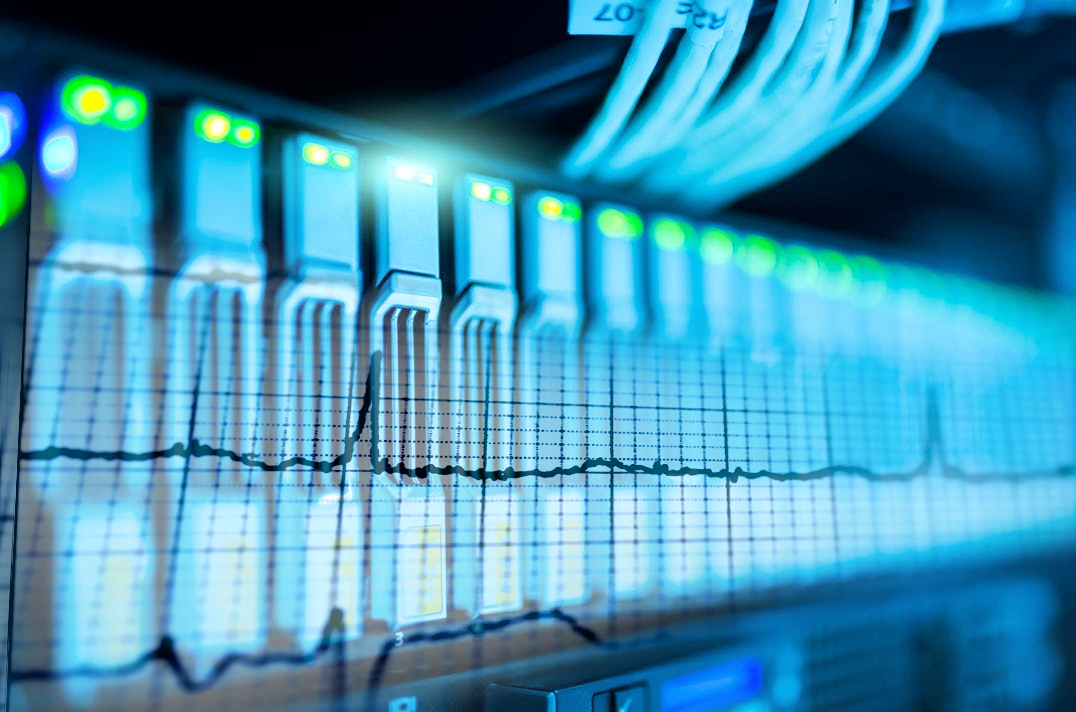 Targeted attacks can come from anywhere in the world. Cybercriminals can be sitting thousands of miles away and gain access to medical records, social security numbers, next of kin, and much more invaluable information.
The challenge of protecting sensitive data is not only a concern only for credit card companies. The extremely sensitive nature of Personal Identifiable Information (PII), Personal Healthcare Information (PHI) and medical records make them valuable and have thrust the Healthcare Industry right into the cyber-security spotlight. Implementing the proper security infrastructure for the ongoing protection of this data is no longer a nice to have, but a critical requirement.
With so much at stake and the ramifications of a healthcare breach so damaging, why isn't more being done about it?
---
Ask TandemWorld
Got a question about NonStop ? ASK Tandemworld
Keep up with us on
Twitter @tandemworld
We are currently seeking skilled resources across the EMEA region,
---
TIC AWS Gateway (TAG) connects NonStop to the Amazon Cloud
Cloud computing has become the new normal as companies of every size have realized its benefits.
For most organizations, the question is no longer "if we should?"; it's "how can we move?" and "when can we expand?"
NonStop applications can benefit from cloud expansion and with TAG from TIC and Canam Software.
TIC AWS Gateway (TAG) provides an easy path to move/copy data from NonStop to the Amazon Cloud, where you will immediately gain access to a complete set of tools and services.
TAG suite has two components: DataLoader and Shadowbase Connect, learn more:
http://ticsoftware.com/TAGAWS.aspx
For more information, please contact Sales-support@ticsoftware.com.
---
Tributary Systems, Bootcamp, and Generations

By Glenn Garrahan, Director HPE Business, Tributary Systems

Tributary Systems, along with many other HPE NonStop employees and Partners, gathered on November 11th in the San Francisco Bay Area for the 2018 NonStop Bootcamp. In fact, as I write this, the festivities completed a little less than a week ago. As with all Bootcamps, it's a conference to look forward to, renewing relationships with old friends, and meeting new folks who are committed to the continuation of the NonStop Platform. Interestingly, while the overall attendance for the 2018 Bootcamp was similar to that of 2017, there were two new partners exhibiting in the Vendor Pavilion this year, in my mind a very positive sign.

Prior to the event, I was reviewing the information and schedule for the 2018 Bootcamp, and I noticed an event called the "Under 40 Pub Crawl". Hmmm….under 40 you say? So I got to thinking, if a person was born the day the first Tandem/16 system was shipped to Citibank, 43 years ago, they wouldn't be eligible for the Pub Crawl at all! Clearly the NonStop Platform has had a lifespan far longer than a lot of 1976 technology, but it also made me realize that we're not passing the "torch" to the next generation (to paraphrase John F. Kennedy's Inaugural Speech), the next generation of NonStop Professionals is already carrying the "torch".

So what does this mean for the NonStop Bootcamp? First, I think it guarantees that this event will continue well into the future. HPE continues to offer new versions of NonStop servers and Virtualized NonStop of course. But if younger people aren't interested in the platform, this will be for naught. It's worth noting that these folks were taking the time to visit many partner booths. They understand that there's a wealth of collective NonStop knowledge and information available, most of these Partners have been part of the NonStop "Ecosphere" for years. I've found that these Partners are more than willing to share their experiences with anyone that asks!

In the case of Tributary Systems, we've been supplying HPE NonStop with Backup/Restore Solutions for over two decades, and today we are the exclusive OEM supplier of all Tape products and Library Management software. And trust me; you don't work with NonStop Backup/Restore for over 20 years without accumulating a lot of experience, experience we'd be glad to share with the next generation of NonStop Professionals.

I'd like to encourage all NonStop Professionals to take a couple of minutes and read what CIO Review Magazine has to say about Tributary Systems, and our Flagship Storage Director product:

https://storage.cioreview.com/vendor/2018/tributary_systems

https://magazine.cioreview.com/magazines/September2018/Storage/#page=1

Storage Director is the simplest and best way to connect any NonStop server to the Cloud for secure and high-performance Backup/ Restore operations at the lowest cost.

So from all of us at Tributary Systems, we had great and informative Bootcamp experience, and hope all the attendees feel the same way.

As always, if you'd like additional information on Storage Director, visit

www.tributary.com, or call Matt Allen at 817-786-3066 (office) or 713-492-7434 (cell).

Storage Director allows NonStop professionals to "augment what they have and use it in creative new ways!"
---
NonStop TBC 2018 Recap

It's been an exciting show season this fall and CSP has been on hand at many of the North American Chapter TUGs, including ATUG, CTUG our first ever visit to MexTUG, and most recently the NonStop Technical Boot Camp 2018!. We've had a great time seeing familiar faces and meeting new people at each of these events.

CSP was proud to be a Diamond Sponsor of the 2018 NonStop Technical Boot Camp, which took place at the Hyatt Regency, San Francisco Airport Hotel from November 12-14.

C

SP hosted the Connect 10th Anniversary Party & Welcome Reception at the Grand Peninsula Foyer on Sunday, November 11th to kick-off the show. This event was a great success and attendees were able to mingle and catch-up while enjoying drinks and hors d'oeuvres prepared specially for this occasion. The party was followed by the CSP Beer Bust at the Grand Peninsula Ballroom, where the celebrations continued until late evening.

This was also CSP's 30th anniversary! We are proud to be a part of the NonStop community and would like to thank everyone who attended these events and helped celebrate with us.

<![if !vml]>
<![endif]>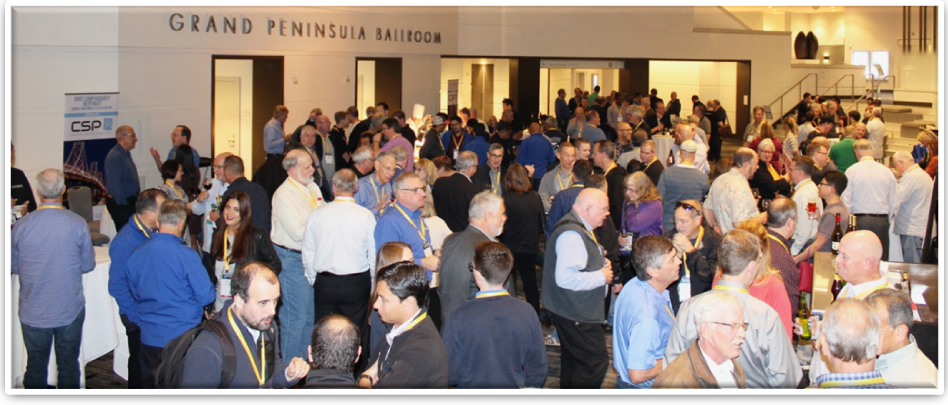 Technical Boot Camp is also an opportunity to showcase some of the latest innovations developed for NonStop systems. CSP took this opportunity to announce an exciting new solution for supporting Multi-Factor Authentication on NonStop systems, CSP Authenticator+. Multi-factor authentication has increasingly become a critical compliance requirement for NonStop and CSP Authenticator+ will help secure your critical applications and sytems.

Our presentation, "Multi-Factor Authentication on NonStop", given by Marketing Manager, Henry Fonseca, took place in the Grand Peninsula Ballroom and received excellent reviews. We had a great turnout and would like to thank all those who joined us.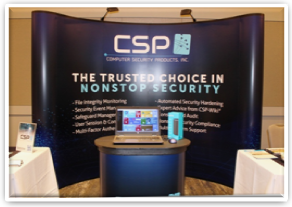 It's safe to say that TBC 2018 was one of the best editions in recent memory, and CSP is always happy to support this event. These are exciting times for the NonStop platform and there are many great opportunities ahead. We look forward to seeing you in 2019!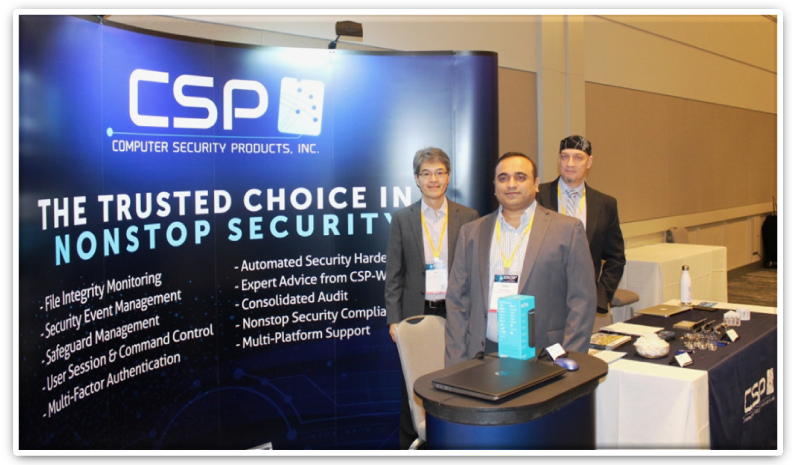 For more information on CSP solutions visit

www.cspsecurity.com

For complimentary access to CSP-Wiki®, an extensive repository of NonStop security knowledge and best practices, please visit

wiki.cspsecurity.com

We Built the Wiki for NonStop Security

®

Regards,

The CSP Team

+1(905) 568 - 8900
---
Visit the XYPRO events calendar to see where we will be and sign up for free webinars
<![if !vml]>
<![endif]>
Belgium NonStop User Group Meeting
December 4, 2018
<![if !vml]>
<![endif]>
BITUG Little SIG @ Lloyds 2018
December 4, 2018
Lloyds Bank, 33 Old Broad Street, London EC2N 1Hz
<![if !vml]>
<![endif]>
Netherlands NonStop User Group Meeting
December 6, 2018
<![if !vml]>
<![endif]>
DUST (Desert Users of Tandem) Meeting
December 13, 2018
CVS/Caremark, 9501 East Shea Blvd., Scottsdale AZ
<![if !vml]>
<![endif]>
March 1 – 2, 2019
The DoubleTree by Hilton, Tampa, FL
---
The 2018 NonStop Technical Boot Camp was a huge success!

There were approximately 400 attendees: Customers/HPE/Vendors participating in the 3-day Conference and Pre-conference sessions.
Over 70 Technical Presentations!
Many thanks to the Exhibiting Partners!
| | |
| --- | --- |
| 4Tech Software | ACI |
| Ascert | BlackWood Systems |
| comForte | Continuous B.V |
| Crystal Point | CSP |
| ESQ | ETI-NET |
| FSS Technologies | Gravic |
| HPE NED | Idelji |
| IR | Lusis Payments |
| Marshall Resources | Network Technologies |
| NuWave | OmniPayments |
| QSA | Resource 1 |
| Rocket | TANDsoft |
| TCM | TIC Software |
| Tributary Systems | Utimaco |
| XYPRO | |
Fun networking activities!
Connect 10th Anniversary Registration Reception
And Beer Bust! (Sponsored by CSP)
Monday Night:
Networking Power Hour: (Sponsored by Intel)
Women in Technology Mixer
Pop-Up Lounge: Security
Pop-Up Lounge: Manageability
Pop-Up Lounge: Virtualized NonStop
Pop-up Lounge: Blockchain
NonStop Under 40 Pub Crawl (Sponsored by NSU40)
Tuesday Night:
NonStop Community Celebration (Sponsored by Connect)
And Maui Jim Sunglasses gift
To Connect, Karen Copeland and Wendy Bartlett!
ANOTHER BIG THANK YOU!
To Randy Meyer, retiring at the end of the year! The NonStop Community will miss you
We look forward to seeing everyone again next year at the Hyatt Regency San Francisco Airport: November 3-6, 2019
Have a safe and Happy Holiday Season!
Kathy Wood
NonStop Partner SIG/Vendor Chair
kwood@blackwood-systems.com
---
NWSI
For those of you that have moved away from NonStop(tm) Tandemworld has another division catering for other technologies around the NonStop(tm) Systems
More will be posted here and on the dedicated NSWI website soon.
Bookmark www.nonstopworldinternational.com
---
Find out more about us at
www.tandemworld.net
Sponsored By
GOLD Sponsor

SILVER Sponsor

---