Tandemworld eNewsletter for January 2018
---
Contents

Evolution

_________________________________________________________________

Gravic Publishes New White Paper

Yikes! An Availability Digest HP Laptop Has a Keylogger

A New Year; A New Paradigm

Ask T

W

Making Your Systems GDPR Compliant

Register for Our Upcoming Webinar: "REST Services in Action"!

OmniPayments' OmniATM Drives the Industry's Most Popular ATMs

"Overview of REST Web Services"

HPE NonStop Boot Camp 2017 - A Bright Future Ahead

XYPRO looks forward

to seeing you at the upcoming shows!

Current Subscribers 15242
---
BrightStrand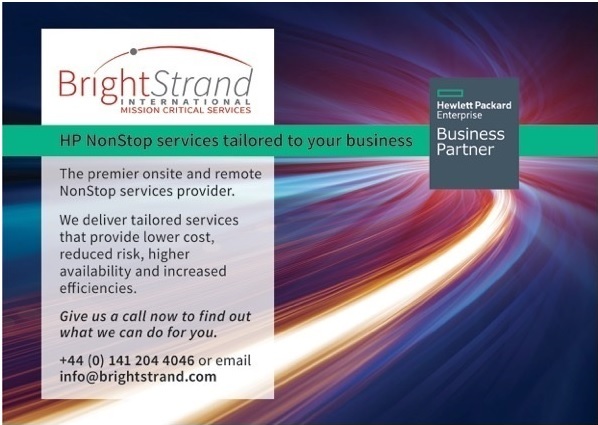 email us at sales@brightstrand.com
---
NTI

's evolution, enabling the seamless migration from Oracle GoldenGate to DRNet®

evolution enables Oracle GoldenGate platforms to be converted to DRNet® platforms with zero customer facing outages, zero programming, and zero loss of transactions. The evolution fabric, installed in about a day, enables seamless migration.

LiveLink provides full 7x24x365 End to End Evolution support. LiveLink experts provide full support for both Oracle GoldenGate and DRNet® platforms, resulting in true project start to completion coverage for any issue that may arise.

FOCUS provides an in-depth analysis of your existing Oracle GoldenGate environment. By understanding what works and what doesn't work, our experts can suggest changes/improvements for your data protection environment.

evolution projects begin with FOCUS, a detailed review and analysis of your environment and your business goals. We share the FOCUS findings in a written report and online presentation.

Once you make the decision to evolve your LiveLink support begins. Our experts immediately enable true 24x7 support with Real Engineers who will answer the phone and work to solve any Oracle GoldenGate problems. LiveLink remains engaged thru all phases of your evolution. Once fully converted to DRNet® the LiveLink team will transition your account over to our world class support group. With 35+ years of data replication support, NTI's Real Engineer support group offers the finest support services in the world.

When you are ready we will install the evolution network fabric. Evolution is designed to install in about a day, will not interfere with your business transactions, will not impact customer facing transaction performance, requires no business outage, and sets up the environment to begin seamlessly migrating from Oracle GoldenGate to DRNet®.

MIGRATION is the final step in your evolution experience. Our expert teams will assist you with the analysis of your business transactions and the planning for the migration of these transactions over to the new platform, one business function at a time.

evolution enables upgrades and transformations at a relaxed pace. There's no longer a need for a big bang overnight conversion. Customers can take their time shifting their transaction flows, all the while being covered by the evolution network fabric.

evolution is available today. Contact Evolution@Network-Tech.com for product briefs, to arrange introductory webcasts, and to learn more about evolving to the next generation NonStop.

DRNet® is world class NonStop Data Replication technology.

· Real-time Active/Active Data Replication

· Real-time Tandem to OPEN Data Replication

· Real-time File Synchronization

· Refreshingly Real-Time Support from Real Engineers

+1 (402) 968 3674
---
Gravic Publishes New White Paper on
Switching Replication Engines with Zero Downtime and Less Risk
Gravic recently published the white paper, Switching Replication Engines with Zero Downtime and Less Risk. Switching replication engines with zero downtime is a topic with immense complexity. In this paper, we discuss how a data replication engine can be changed or upgraded without taking either the application or the database offline. There are numerous methods to thwart common problems faced during a migration: Version Independence (which avoids interoperating different software versions); the challenges when utilizing two nodes; utilizing three nodes (for partial hardware migrations); utilizing four nodes (for a full hardware refresh); and bi-directional environment (that keeps all nodes synchronized as the migration takes place). Additionally, the so-called jagged edge problem must be resolved, which occurs when performing any replication engine migration. HPE Shadowbase software offers several methods to solve these problems, including HPE Shadowbase Zero Downtime Migration, which can upgrade applications, database schema formats, file and table locations or indices, operating systems, and can refresh hardware. Properly undertaken, a data replication engine migration imposes no downtime on applications or users, and the databases all remain accessible, consistent, complete, and up-to-date during the process.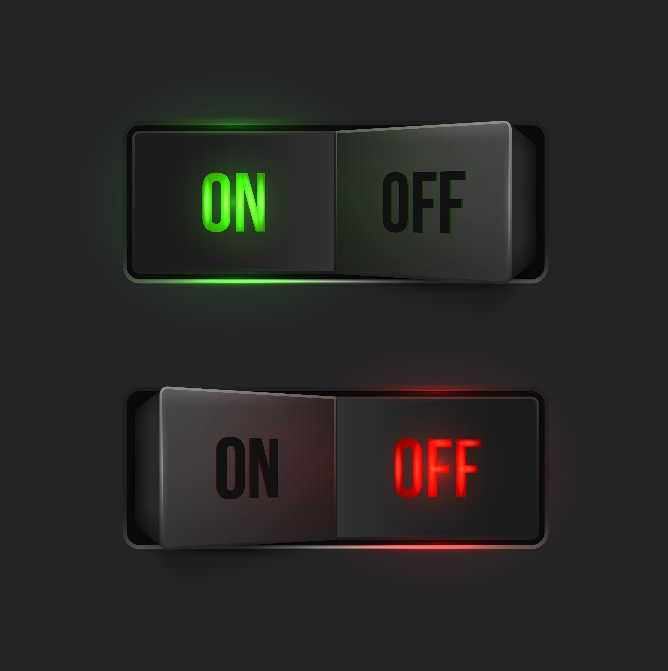 To speak with us about your data replication and data integration needs, please call us at +1.610.647.6250, or email us at SBProductManagement@gravic.com. Hewlett Packard Enterprise directly sells and supports Shadowbase solutions under the name HPE Shadowbase. For more information, please contact your local HPE Shadowbase representative or visit our website.
Please Visit Gravic at these Upcoming 2018 Events
SunTUG Sunshine Summit—Tampa, 2 March
HPE APAC MCS Boot Camp—Macau, China, 11-13 March
HPE NonStop Solutions Seminar—Mexico City, March
GTUG IT-Symposium—Leipzig Germany, 14-16 May
NENUG Meeting—Andover, MA, 21 May
NYTUG Meeting—Berkeley Heights, NJ, 23 May
---
Yikes! An Availability Digest HP Laptop Has a Keylogger






Relax. The discovery of a keylogger (keystroke recording tool) on hundreds of models of HP laptops does not appear to be the privacy nightmare that we originally imagined. Discovered by security researcher Michael Myng, the keylogging code is embedded in the Synaptics touchpad drivers of about 460 models of HP and Compaq laptops dating back to 2012. Synaptics reports that the technology is not intended to be a keylogger but instead a debugging tool. It was left in the touchpad drivers to help developers track down and fix problems with the touchpad.

By default, the keylogger is disabled. However, it is potentially exploitable and can be switched on by anyone with administrative privileges and who has local or remote access to the laptop. It is enabled by editing the Windows registry, and it now can be erased simply by updating your Windows application. HP also has issued a software patch. Download the patch at https://support.hp.com/us-en/document/c05827409.

In addition to "Keylogger Found on HP Laptops," read the articles below in the Availability Digest.

Cloud Resiliency – Reliable and resilient application architectures are fundamental to today's data centers. Reliable means that the failure of a system component is rare. Resilient means that if a component does fail, it can be restored to service; or its services can be transferred to another operational component quickly. In today's data centers, reliability and resiliency are achieved by incorporating redundant servers whose databases are kept synchronized via data replication. In this way, the backup server is immediately ready to take over processing should the production server fail. However, the emergence of cloud computing has dramatically changed the way we think about application resiliency.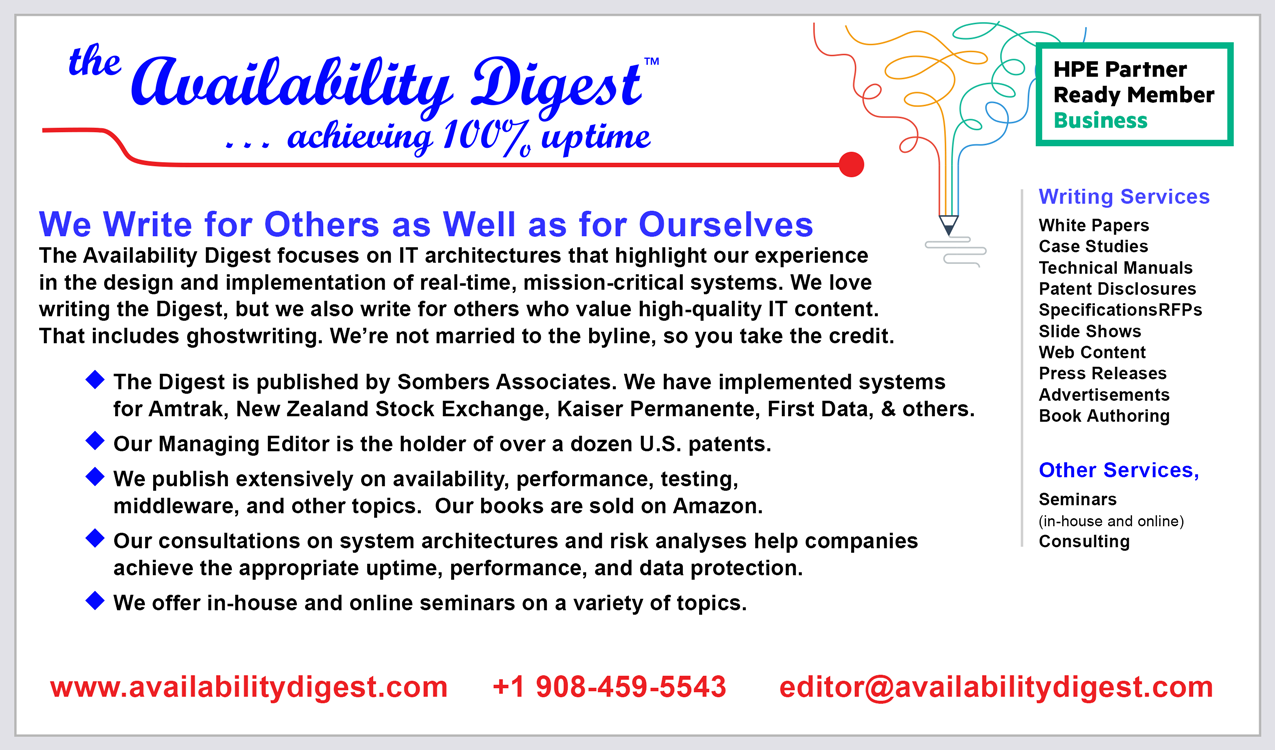 Fire Takes Down Atlanta Airport – Hartsfield-Jackson Atlanta International Airport is the busiest airport in the world. On December 17, 2017, the airport lost all power, including its backup power source, due to a fire. The airport remained out of service for eleven hours, and flights all over the world had to be canceled. The fire began in an underground tunnel that carries seven power lines from two sources to the airport. The fire destroyed the power lines, plunging the airport into darkness. Apparently, a piece of equipment known as a 'switchgear' caught fire. The switchgear regulates the flow of power to the airport and was located in the tunnel housing Georgia Power's cables. When the switchgear caught fire, it took out not only the main power source but also its backup.

Swapping Data Replication Engines with Zero Downtime – A mission-critical application often runs in redundant systems to ensure it is always available to its users. Such a system may be configured as an active/passive pair, in which one system runs the production workload while the other system is standing by, ready to take over application processing in the event that the production system fails. Alternatively, the system can be configured as an active/active architecture, in which both systems are processing transactions. A data replication engine is used to keep the databases of the two systems synchronized. Sometimes, companies may decide to change data replication engines or to upgrade to a new version of the existing data replication engine. With mission-critical applications, it is necessary to do so without taking the applications down – a zero downtime migration (ZDM). Furthermore, it is imperative that a backup copy of the database is always available, ready to take over if the production database fails. The backup database must be kept synchronized with the production database while the data replication engine is being migrated. In this article, we describe how a data replication engine can be changed without taking down either applications or the backup database.

@availabilitydig – The Twitter Feed of Outages - Our article highlights some of our numerous tweets that were favorited and retweeted in recent days.

For those who missed the Availability Digest in Tandemworld's December 2017 issue, visit http://availabilitydigest.com/digests/v12_i11/1211_digest.pdf to read "The End of Custom of Software," "California Fires Destroy HP Archives," "$280 Million in Cryptocurrency Lost Due to Bug," and "Fire Extinguishers Can Cause Data Center Outages."

The Availability Digest offers one-day and multi-day seminars on High Availability: Concepts and Practices. Seminars are given both onsite and online and are tailored to an organization's specific needs. Popular seminars are devoted to achieving fast failover, the impact of redundancy on availability, basic availability concepts, and eliminating planned downtime.

In addition, the Digest provides a variety of technical writing, consulting, marketing, and seminar services. Individuals too busy to write articles themselves often hire us to ghostwrite. We also create white papers, case studies, technical manuals and specifications, RFPs, presentation slides, web content, press releases, advertisements, and so on.

Published monthly, the Digest is free and lives at www.availabilitydigest.com. Please visit our Continuous Availability Forum on LinkedIn. Follow us as well on Twitter @availabilitydig.

---
A New Year; A New Paradigm
By Glenn Garrahan, Director HPE Business, Tributary Systems

NonStop has been around……..

In May 1976, Tandem Computers shipped the first T/16 system to Citibank. Over the last 42 years, literally thousands more NonStop servers have shipped to customers that value the fundamentals: Performance, Security, Fault Tolerance, Reliability and Scalability for Mission Critical Applications.

Now fast forward to 2018, because they are so reliable, hundreds and hundreds of H- and J-Series servers just keep functioning year after year with no issues, other than the periodic NonStop Operating System updates conscientious customers insist on to keep current.

But how about the backup/restore and data archival subsystems? Do they get the same attention that NonStop servers do? Perhaps some do, but many NonStop customers still backup to old, obsolete tape drives or end-of-life Virtual Tape Subsystems. Considering the explosive growth of stored data (Recall that 90% of all existent data was created in the last two years!), and the criticality of data to the enterprise (If not for data why does the enterprise exist?), customers may want to re-think this "hands-off" strategy.

Consideration must be given to the reduction of 'long-term' data backup and archival expense by leveraging the low cost advanced technologies available today, such as backup to the Cloud or Cloud Object Storage technology. These technologies have the capability to economically accommodate Petabyte-scale data backup and long-term retention.

Move Backup/Restore and Data Archival out of the Silo!

As NonStop direct-attached backup/restore and data archival subsystems age, customers must determine what direction to take for replacement. Many customers are still using NonStop VTS, but that's now an end-of life product. Of course VTS could be replaced with a VTL and some form of dedup device on the back-end. However, data deduplication, by its very design, has several fundamental issues which must be considered prior to new deployments:

·

Backup windows increase, especially with dedup VTL appliances, due to front end data processing

· Rehydrating massive amounts of deduped data for restores may become unwieldy

·

As the cost of disk drive storage decreases, the case for target side deduplication of data (as opposed to source side deduplication) becomes less significant. And the cost to store a terabyte of data continues to spiral downward…..

·

Certain data sets are conducive to dedup; incremental changes from backup to backup favor this technology, others, such as massive imaging data, do not · Plus NonStop backup/restore and data archival as silo environments are still maintained

How can NonStop backup/restore and data archival move beyond the silo paradigm? Data storage needs to be viewed in an "enterprise wide" context. Today, with the advent of Cloud based storage, there is really no reason that NonStop need be singled out as requiring direct attached, unique storage architecture. Performance, Security, Fault Tolerance, Reliability and Scalability are all easily achieved with the appropriate application of Cloud-based storage solutions.

Enter Tributary Systems' Cloud Object Storage Solution

A great answer to "eliminating the silo" is Tributary System's Cloud Object Storage Solution. Employing advanced COS technology coupled with Tributary's proven Storage Director® as the "front end"; NonStop customers can transparently take advantage of IBM's Cloud Object Storage® (COS), without any changes to their NonStop applications.

Storage Director, is a policy-based, tiered, and virtualized software product especially designed for backup which can be seamlessly integrated with any media, including tapes, disk drives, virtual environments and NonStop or other proprietary environments, plus open systems. Storage Director can group data into different pools and apply different protection policies at different times across any storage medium simultaneously.

Tributary Systems has gained a massive strategic edge as it has entered into a synergistic partnership with IBM to revolutionize enterprise cloud data backup/restore, archive and DR. Combining the capabilities of Storage Director while endorsing long-term archival to Object Storage is where the data backup and retention market is evolving. Storage Director has the capability to backup all NonStop mission-critical servers using a single solution. In addition to Storage Director's AES 256-bit encryption, data is also erasure-coded in the storage tier for maximum security.

From a performance standpoint, Tributary's solution can ingest data at a rate of 12TB per hour and restore at about 8.5TB per hour. Should a flash storage be used in the cache layer, the ingestion rate goes up to 37TB per hour and restores at 35TB per hour; these are metrics that are unmatched in the market.

Thus, Tributary's IP, when combined with the leading Cloud Object Storage solution imparts exclusive cutting-edge data storage and management capabilities that can be well extended beyond public cloud models—into hybrid and on-premise environments—and as mentioned, also offers double-layered security for NonStop clients.

Finally, the Storage Director and IBM Cloud Object Storage solution can be implemented with a monthly fixed cost model, unlike all public cloud providers such as AWS, who charge customers for accessing their data through additional fees for "puts and gets." Employing a cloud backup solution where costs vary widely from month to month, based on access to their own data, is challenging for most enterprise customers.

Conclusion:

Massive data growth coupled with the continual need to reduce cost while concurrently improving backup and restore performance may seem like incompatible goals as customers hunt for the best backup/restore and data archival subsystem for NonStop. So change the paradigm, with the use of the most modern Storage solution available today for NonStop: Tributary Systems' Cloud Object Storage.

For more information visit www.tributary.com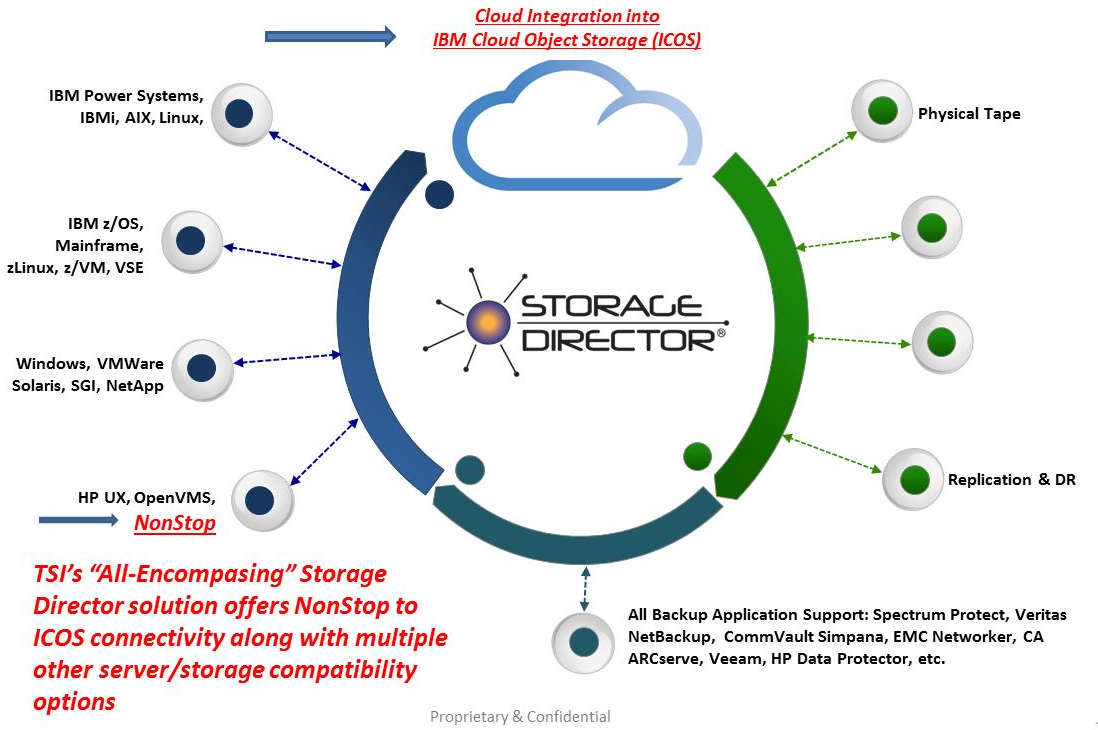 ---
Ask TandemWorld
Got a question about NonStop ? ASK Tandemworld
Keep up with us on Twitter @tandemworld
---
Making Your Systems GDPR Compliant
Is your system secure? Is your platform hardened against attacks? These might seem like straightforward questions but in reality hardening your platform is a complex endeavour. Truly hardening a system involves a multi-layered approach and it is not always easy to tell how secure a system is, even after measures have been established. How do you regularly verify if a security policy is being met or whether one of its rules has been broken through drift and decay? How do you know which system changes have been made, when they were made, and by whom? The importance of having a compliant baseline and being able to monitor and correct anomalies in the baseline to ensure compliance cannot be overstated.
Introducing Protect-X® 3.1, a highly automated, browser-based security hardening solution for HPE NonStop, NonStop X, Safeguard, OSS and UNIX platforms, developed by CSP. It features agentless design so there is nothing to install.
Protect-X® uses the rules and recommendations available through CSP-Wiki®, which contains industry-standard hardening policies, and uses them to show how secure your platform really is. Access to CSP-Wiki® is free for NonStop end-users but, although this security knowledge is extremely useful, the challenge of implementing it remains.
With Protect-X®, you can easily compare your systems' settings against industry-standard hardening policies, gaining a quick, visual overview of compliance vulnerabilities. The Protect-X® interface makes it easy to view current system details and adjust settings as necessary to bring them in compliance with standards, on either a one-time or scheduled basis. Any changes can be subject to Protect-X®'s change management function, allowing responsibility for security activities to be distributed among many users while retaining overall control. All changes, whether just proposed or implemented, are captured in the system audit log.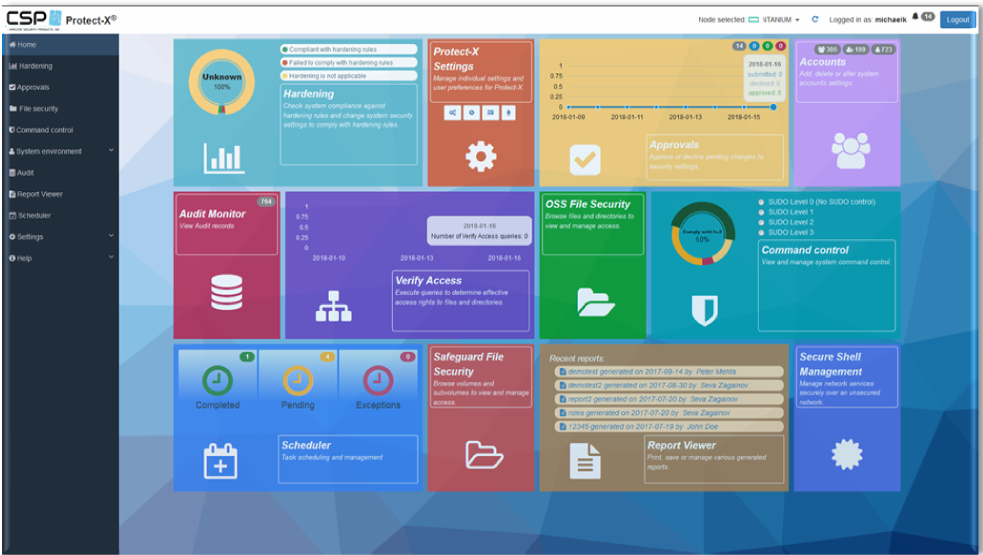 Protect-X® user interface

The Protect-X® interface features an at-a-glance Dashboard that call attention to key metrics and gives quick access to related functions.

Protect-X® allows authorized users to:

· Check how well a monitored system complies with hardening policies globally or at the individual rule-set level · Make changes to bring a monitored system into compliance with hardening policies, either once or repeatedly (on a scheduled basis) · Create custom versions of hardening policies and check how well a system complies with them · Produce informative reports and share them with external parties · Verify current users' access to critical resources and identify possible vulnerabilities posed by that access · Manage and monitor changes to file permissions, users, groups, aliases, and Safeguard global settings for monitored systems, enforcing changes once or on a customized schedule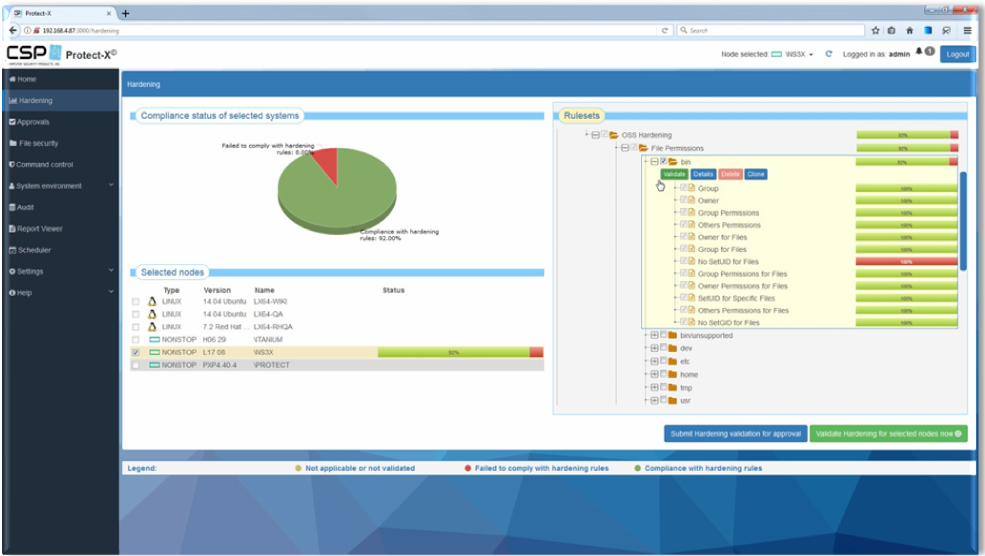 Protect-X® hardening compliance status
With Protect-X® 3.1 CSP gives you the power to decide how rules and recommendations are implemented on your specific platform. We have provided seamless implementation of security hardening policies, with complete customization, as well as powerful management functions to help you ensure that your platform is hardened against attacks.
For more information on Protect-X® please visit www.cspsecurity.com
For complimentary access to CSP-Wiki®, an extensive repository of NonStop security rules and best practices, please visit wiki.cspsecurity.com
Regards,
+1(905)568-8900

---
Register for Our Upcoming Webinar: "REST Services in Action"!

Are you curious about how RESTful Web services can help open up your NonStop to a variety of applications, including modern ones like the Amazon Echo? In our latest webinar, you can learn all about how to integrate your NonStop applications with REST Web services, bringing the full benefit of public and private services into your NonStop applications through several demonstrations of NuWave's LightWave product suite.

Register f

or the "REST Services in Action: Using RESTful APIs with HPE NonStop Applications" webinar today. We are offering three different times for you convenience.
---
OmniPayments' OmniATM Drives the Industry's Most Popular ATMs


Let's face it. OmniPayments delivers the most comprehensive solutions available to the financial and retail industries. From its Financial Transaction Switch - both standalone and in the cloud as OmniCloudX on NonStop X - to its Fraud Blocker preauthorization management system, OmniPayments succeeds with enterprises that demand high scalability, 24x7 availability, and immense fault tolerance. It's only natural, therefore, that the NonStop Silver Partner's OmniATM offers a superior customer experience for financial institutions worldwide.

OmniATM provides ATM terminal driving and broad support for the industry's most popular ATMs. It is intuitive, user-friendly, feature-rich, and is built on HPE NonStop. OmniATM transactions include balance inquiries, EMV payments, withdrawals, and PIN management communication lines. It permits customization of the ATM screen on a per user basis. OmniPayments adds immense throughput to the mix and offers it all at a cost-effective price.

Plus, with the General Data Protection Regulation (GDPR) just mere months away (25 MAY 2018), OmniATM is fully compliant with GDPR and meets every standard industry protocol. OmniATM satisfies all data encryption requirements.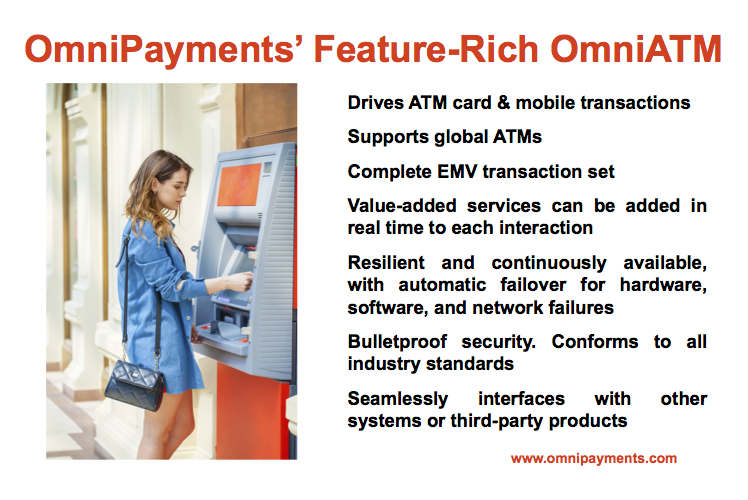 The OmniPayments Financial Transaction Switch is deployed on NonStop for the highest availability and offers all the requisite functionality to manage credit/debit-card transactions. It manages multiple devices, hosts application interfaces, and interoperates with third-party products or other systems if required. OmniPayments easily expands to provide additional functionality when needed and supplies complete security functions for every financial transaction handled, including encryption-at-rest and encryption-in-flight.

OmniPayments can be installed either as a complete, off-the-shelf solution or can be enhanced with customer-requested modifications and features to improve cost-effectiveness, efficiency, and risk mitigation. Its open architecture and modular design permit an easy embrace of evolving technologies. They include cardless transactions, OTA codes, P2P, Instant Payments, Open Banking APIs, biometric authentication, and tokenization.

THIS IS OMNIPAYMENTS

• 1 BILLION TRANSACTIONS PER MONTH • 10,000 TPS • 14,0000 ATMs

• OMNICLOUDX HOSTS OMNIPAYMENTS INSTANCES ON PAY-FOR-USE BASIS

• GDPR-COMPLIANT • READY FOR PSD2 • BUILT FOR INSTANT PAYMENTS

• ROBUST GATEWAY SUPPORTS ALL DEVICES AND INTERFACES

• 24X7 MANAGED SERVICES PROVIDER • SEVEN LOCATIONS WORLDWIDE

• FRAUD BLOCKER SEAMLESSLY INTEGRATES WITH OUR SWITCH AND OTHERS

• SEPARATELY SOLD MICROSERVICES CONNECT SEAMLESSLY TO OTHER SYSTEMS

• COMPLETE SECURITY FUNCTIONS FOR AT-REST AND IN-FLIGHT ENCRYPTION

• CONTINUOUSLY AVAILABLE • NO DOWNTIME FOR MAINTENANCE OR UPGRADES

• SUPPORTS ATMs, POS SYSTEMS, AND BOTH WEB AND MOBILE APPLICATIONS

• MULTIPLE OMNIPAYMENTS SYSTEMS CAN COOPERATE TO PROVIDE ANY CAPACITY
REQUIRED BY AN APPLICATION


OmniPayments staff will be in attendance at the ATM Industry Association's (ATMIA) U.S. Conference in Las Vegas from February 6th through 8th. Contact our corporate headquarters at +1 408-364-9915 to arrange meetings with members of our technical and sales teams.

To learn more about OmniPayments and its solutions, contact CEO Yash Kapadia ( yash@omnipayments.com ) or Jessica Nieves, Vice President, Client Services ( jessica@omnipayments.com ). We invite you to visit us at www.omnipayments.com or to join us on a variety of social media outlets. We are OmniPayments LLC.


---
"Overview of REST Web Services"


REST has become one of the most important technologies for Web and mobile applications. It is used by many major leading technical giants such as Google, Twitter, Amazon among others. Many development languages and frameworks include support for building and consuming RESTful Web services.

As such, it is important for HP NonStop users to have a clear understanding of REST and RESTful services, and how to potentially harness its power in integrating with NonStop applications in the enterprise environment. Join our Webinar this February 14, 2018 10:00 AM - 11:00 AM EST | Presenter: Phil Ly
Webinar: https://attendee.gotowebinar.com/register/3367591198924649986
More information send us an email to: sales-support@ticsoftware.com

---
HPE NonStop Boot Camp 2017 - A Bright Future Ahead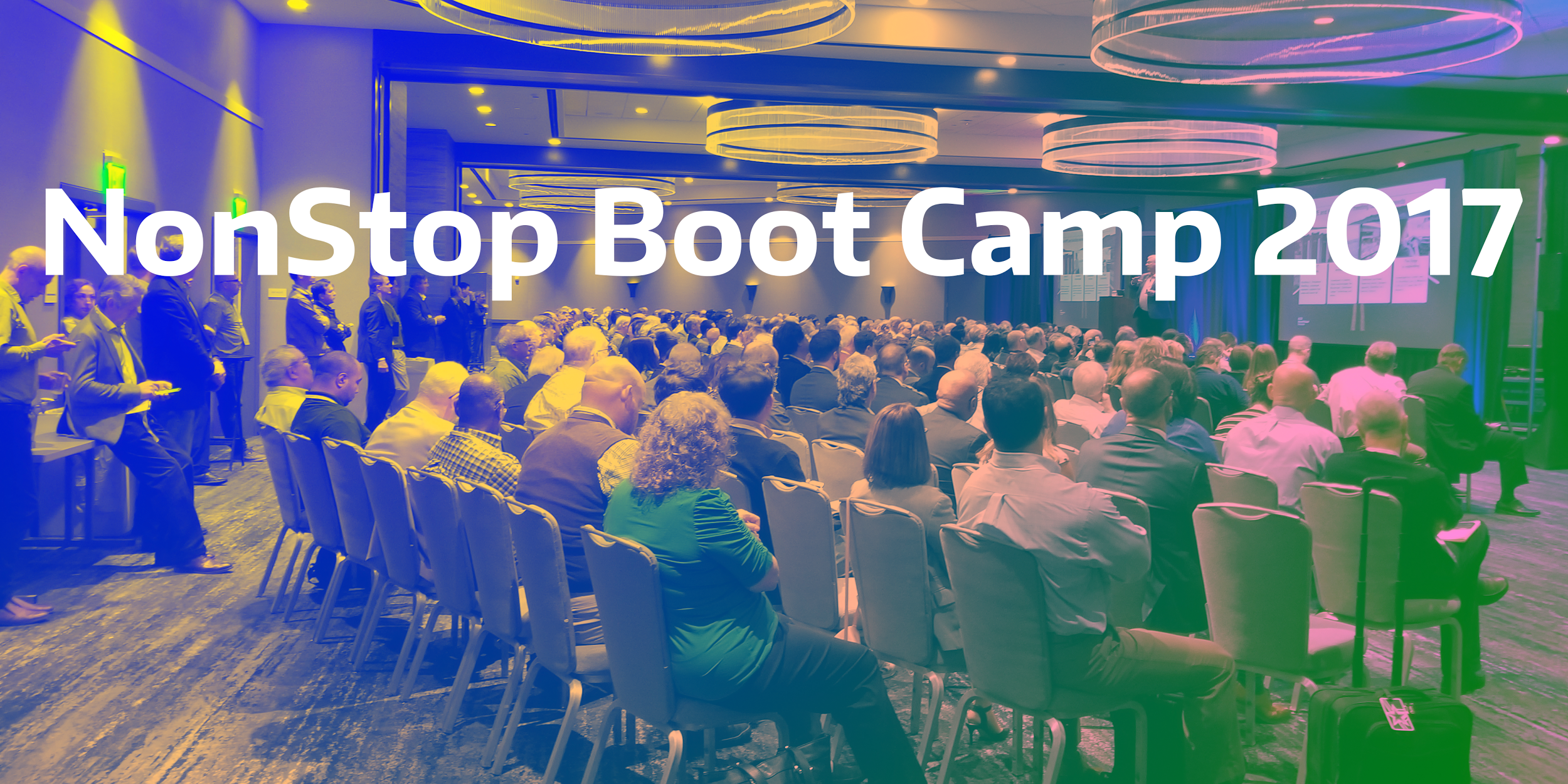 As 2017 wraps up, there were only a few more trade shows left on the schedule and this one is the biggie. This year's NonStop Technical Boot Camp moved from our familiar home at the Fairmont in San Jose up the Peninsula to a new location at the Hyatt Regency in Burlingame. This multi-day event is the NonStop community's largest trade show, with nearly 500 attendees and 40 vendors. According to sources, this year's customer attendance was up by nearly 40%.
XYPRO had a lot to be proud of this past year. Our booth featured XYPRO's award from INC Magazine's 100 Best Workplaces. It was also the first time Merlon Software exhibited under the XYPRO corporate brand. XYPRO acquired Merlon Software in early 2017.
The value started even before the conference officially opened - XYPRO's investment in the future of NonStop talent benefitted from the HPE NonStop education sessions offered on Saturday and Sunday as we sent our Junior NonStop Development & Support Teams to take advantage of this education opportunity.
Pre-Con Seminars
XYPRO participated in the Sunday Seminars again this year and we were proud to offer extremely useful and practical education sessions on the topics of Tuning NonStop SQL Queries and meeting the newest PCI-DSS 3.2 requirement for Multi-Factor Authentication on the NonStop server using XYGATE User Authentication™ (XUA), which is shipped with every HPE NonStop server.
Here's a recap of some of the interesting sessions and key takeaways from this year's show.
The Best Investment we ever made in NonStop Security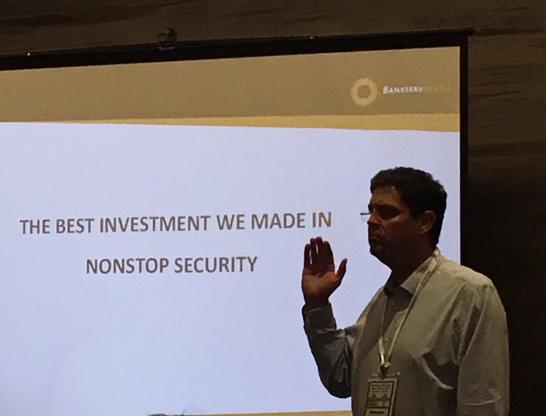 BankServAfrica is Africa's largest automated clearing house, processing close to three billion interbank payment transactions valued at ZAR 8 trillion annually (USD$ 570 Billion). It is critical for them to ensure secure and reliable payment mechanisms. BankservAfrica is required to comply with International Banking Best Practice and Standards as set by the Bank of International Settlements; ISO, PCI-DSS Central Banks and Payment Associations.
Hamman Ferreira, CIO of BankservAfrica presented to a standing room only audience. In this session, he discussed their need for risk reduction and compliance and how the XYGATE suite of products from XYPRO addressed their needs. The key objective for BankservAfrica's implementation was to ensure the safety and functionality of a security measure system through which Administrators, Developers and Testers can connect to any server in BankservAfrica. They also had requirements to track, alert and review all activity on the HPE NonStop server. The XYGATE suite was the solution chosen for this project.
Mr. Ferreira described the installation process this way: "the setup was quick and could all be done in one day". XYGATE Access Control (XAC) provided individual accountability and eliminated the need for shared user IDs. XYGATE Merged Audit (XMA) provided a single repository for all security event data on their systems. XYGATE Report Manager™ (XRM) and XYGATE Compliance PRO™ (XSW) allowed them to generate activity and compliance reports on the fly with a single click. This powerful combination of functionality, simple setup and ease of use of the applications, as Hamman put it, is "The Best Investment we ever made in NonStop Security".
Real Time Security Monitoring – Navy Federal Credit Union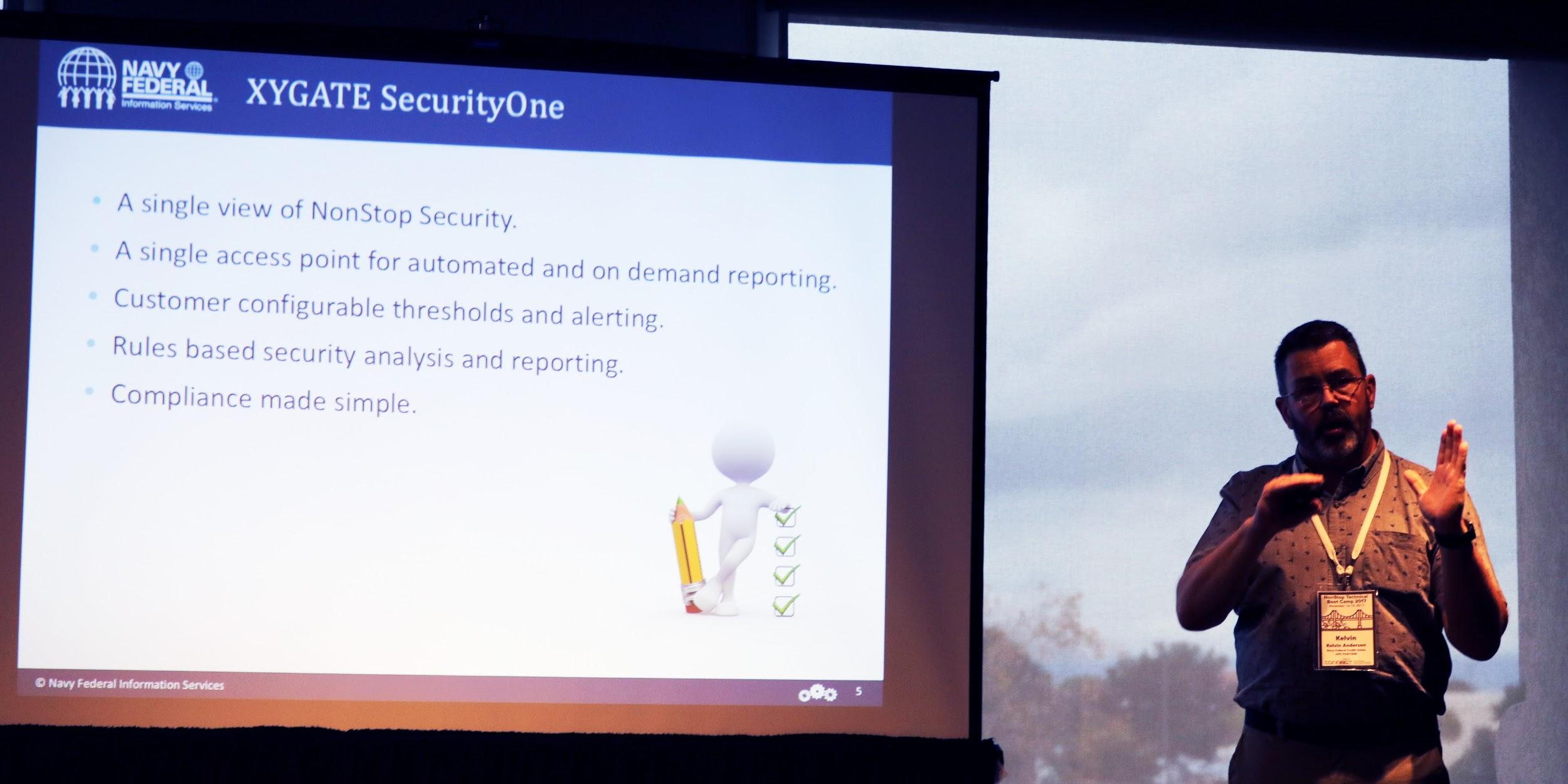 Security intelligence and analytics are no longer buzz words. These are solutions that can minimize the impacts of a breach by identifying it in its early stages. Kelvin Anderson of Navy Federal Credit Union discussed NFCU's experience working with XYPRO's newest security offering, XYGATE SecurityOne® (XS1). XS1 is a security intelligence and analytics platform for the HPE NonStop server. At Navy Federal, the need for proactive, real time monitoring using a single console and getting visibility into activity trends was a long standing requirement. Kelvin described how, working closely with XYPRO, Navy Federal Credit Union was able to quickly deploy XS1 in their environment and immediately get visibility to anomalous activity. He described multiple use cases that without XS1, would have nearly been impossible to identify and stop. SecurityOne uses NonStop specific indicators of compromise to detect incident patterns before they result in a breach.
Case Study: How a Credit Card Company Strengthened NonStop Security
Delivered by Chinami Higashibata of DXC Technology, this case study described how credit card companies in Japan have strengthened their security and improved their overall compliance, mainly for the VENUS card system. The VENUS system provides operations and management of billing for cardholders and franchise information for the "VIEW Card". Credit card usage in Japan has been increasing year over year at a healthy pace. In 2016 alone, transaction volume country-wide increased by nearly 10%. With the 2020 Olympics being held in Tokyo, this volume is anticipated to skyrocket, along with the concomitant risks of data breaches and credit card fraud, and requirements for increased processing power and system performance. Compliance with security standards, such as PCI-DSS are critical.
Using a combination of XYGATE Access Control (XAC), XYGATE User Authentication (XUA) and XYGATE Object Security™ (XOS), Higashibata-san detailed how the XYGATE suite was used to achieve PCI-DSS compliance.
From a database performance perspective, Merlon Auto Reload Software (MARS) from Merlon Software was used to ensure database operations continued to work in a high availability, high performance model. The automation of database reloads using MARS reduced manual overhead and error prone user activity, which also reduced costs and business risk.
SQLXpress and MARS News
HPE announced the addition of Merlon SQLXPress and MARS to the HPE pricebook. This allows NonStop customers to purchase and get support for these two products directly from HPE, the same as they would any other HPE product. SQLXPress is a Windows based browser-like interface to NonStop SQL with support for both SQL/MX and SQL/MP. MARS is an impressively easy to use utility for maintaining database performance and health.
A Successful Show
The 2017 version of NonStop Technical Boot Camp had lots of great seminars and workshops for those new to the business as well as industry veterans. It was a great way to end 2017. The feeling all around was that the show was a success. The new venue was a change and it worked out. It was centrally located, the food was fantastic and the views of the San Francisco Bay were breathtaking. There were a lot of creative ideas for the industry and the future looks bright.
Finally, a couple of short notes of appreciation from the XYPRO team. First, a huge thank you to the Connect team for organizing another extremely valuable event; we recognize how hard you work to make these events a success. And, of course, thank you to all the customers and vendors involved, as well as to the HPE staff who dedicated so much of their time to pull the schedule and content together. It was a blast.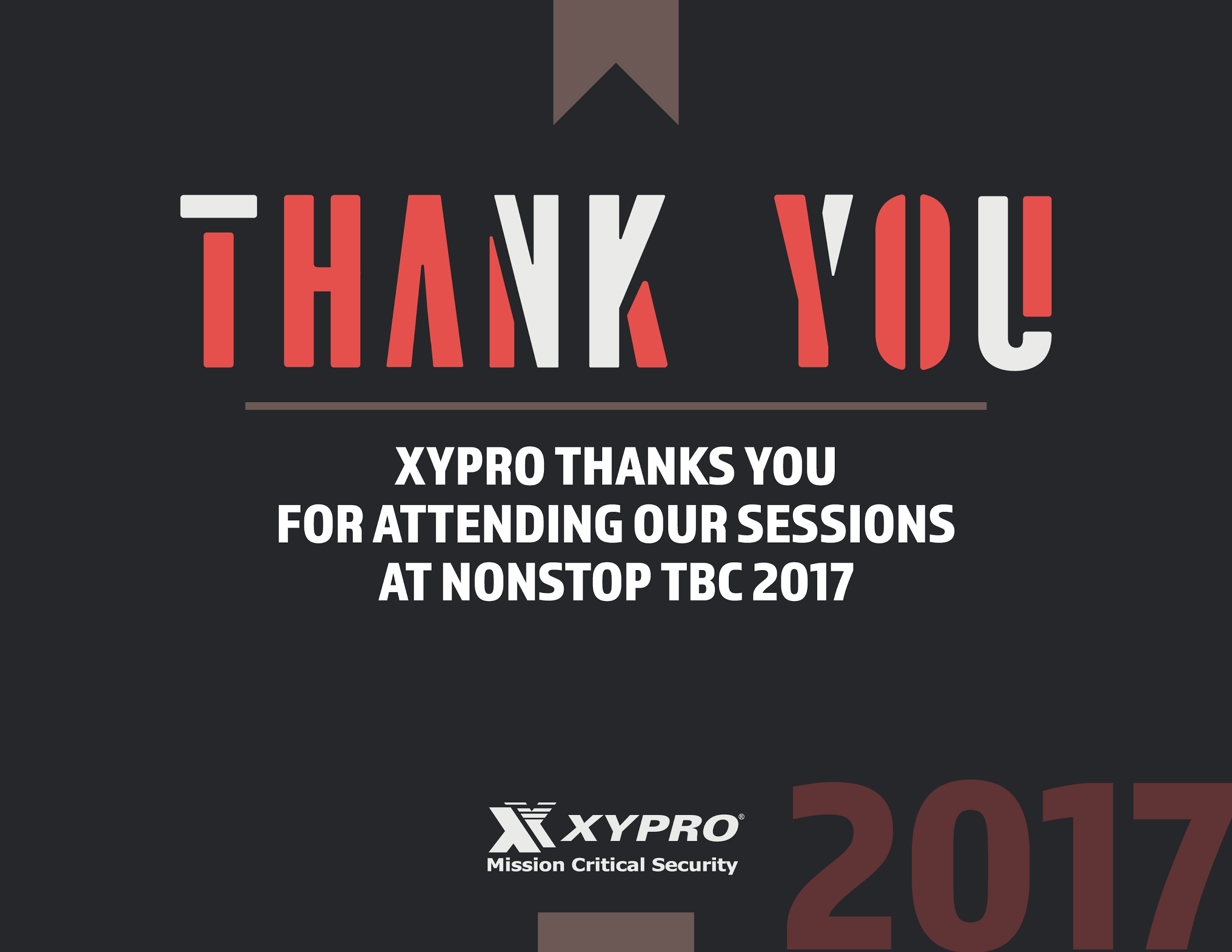 NonStop TBC XYPRO presentations are ready for viewing at http://www.nonstopbootcamp.com/
We're all looking forward to seeing everyone again next year!
Steve Tcherchian
CISO, Director of Product Management
XYPRO Technology
---
XYPRO looks forward
to seeing you at the upcoming shows!
SunTUG – 2018March 2, 2018 March 3, 2018The Double Tree By Hilton, Tampa, FLEvent Website >
DUST March 2018March 13, 2018ArizonaEvent Website >
BITUG Big SIG 2018May 9, 2018Trinity House, Tower Hill, LondonEvent Website >
GTUG: European NonStop Hotspot 2018May 14, 2018 May 16, 2018The Westin Hotel Leipzig, Leipzig, GermanyEvent Website >
NENUG 2018May 21, 2018Andover, MAEvent Website >
PCI Asia-Pacific 2018May 23, 2018 May 24, 2018Tokyo, JapanEvent Website >
NYTUG 2018May 23, 2018Berkeley Heights, NJEvent Website >
VNUG 2018September 11, 2018 September 12, 2018Event Website >
ATUG 2018September 19, 2018Event Website >
---
Find out more about us at
www.tandemworld.net
---