---
ANNOUNCING: CSP AUTHENTICATOR+
CSP announces an exciting multi-factor authentication solution for NonStop systems, CSP Authenticator+, which supports both primary and secondary authentication for NonStop.
Primary authentication methods such as RADIUS, Active Directory, Oracle ID Manager, Open LDAP and RSA cloud are supported. User Rights Synchronization will also be supported, making it easier than ever before to integrate a NonStop system into the corporate authentication platform.
CSP Authenticator+ can provide authentication services via Safeguard Authentication SEEP, or Pathway and Non-Pathway servers. Almost any application, including TACL, can now easily support multi-factor authentication (MFA). Secondary authentication methods supported include RSA SecurID, Email, Text Message, Google Authenticate and RADIUS. You can now enable MFA logins for different applications, making them more secure!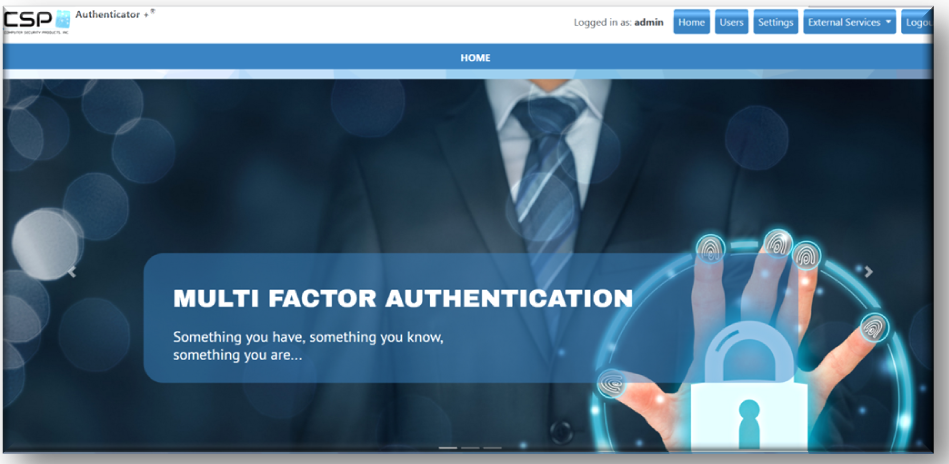 CSP Authenticator+ Key Features:
· Primary and Secondary authentication
· Support for multiple authentication factors, including RADIUS & SecurID (RSA) tokens
· Standardized authentication across platforms
· Configurable for all or selected users
· Certified for the latest RSA release
· Support for virtual addressing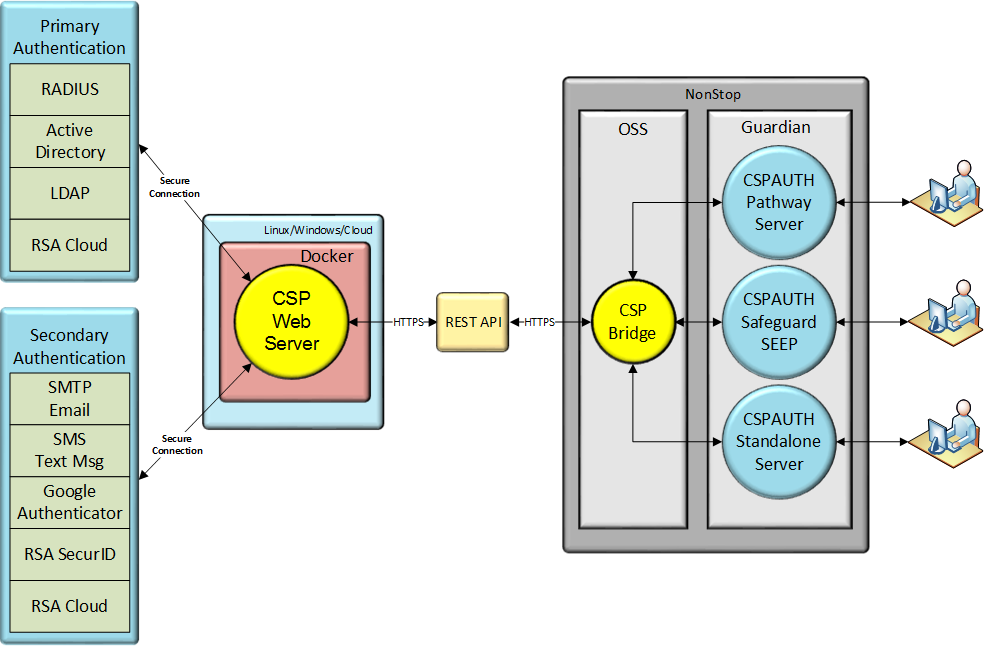 CSP Authenticator+ Workflow
For more information on CSP solutions visit www.cspsecurity.com
For complimentary access to CSP-Wiki®, an extensive repository of NonStop security knowledge and best practices, please visit wiki.cspsecurity.com
We Built the Wiki for NonStop Security ®
Regards,
The CSP Team
+1(905) 568 - 8900
---
LUSIS A LEADING FINTECH COMPANY LOOKING TO LEVERAGE THE POWER OF ARTIFICIAL INTELLIGENCE AND DATA SCIENCE
​
LUSIS is a leading French software and IT services provider that launched more than 15 years ago. The company is well known for offering advanced software solutions to the global retail payment industry for critical online transaction processing but it also provides FX brokerage platforms and other trading related services. After launching a dedicated Artificial Intelligence department, it has now started to create AI based trading strategies. We asked Fabrice Daniel Head of the AI team at the firm to tell us more about these and some of the other FinTech solutions it now offers.
​What range of FinTech products and services does Lusis offer for Capital Market applications?
Lusis offers a wide range of FinTech products and services for Capital Markets:
• FX trading; which is our core competence
• CFDs, Options Futures and Equities
• Advanced systems and tools including algorithmic trading, market making, backtest engine and trading strategy alerts sent to mobile applications
Our product is based on a microservice architecture providing high capacity, high availability and great flexibility. We are hardware and middleware independent with the ability to support cloud-based deployments.
​Lusis are experts in Artificial Intelligence and Machine Learning. How much impact do you expect these technologies to have in the FX trading environment?
We spent 5 years using data science approaches to analyzing and improving our trading platform. In June 2017 Lusis created a dedicated Artificial Intelligence department because we think AI will change end to end trading, automatic trading, portfolio management and it will impact everything that is related to Capital Market applications. We are especially focused on Deep Learning because of its incredible power and flexibility for problem resolutions.
Unlike the other Machine Learning approaches, for instance random forest, Deep Learning includes architecture as a concept. Today you are not just managing the number of neurons and layers of the model, and you don't just select a feed forward, recurrent or convolutional model. Many approaches are now using more and more hybrid models mixing different types of Neural Networks to create more complex architectures with "building blocks" working together, each resolving a part of the problem.
You have developed solutions that use AI for the creation of trading strategies. How hard was that?
These allow the creation of models capable of discovering patterns by themselves in time series (market prices) to determine future moves. Doing this seems very straightforward and simple to do. However, there are many challenges in this task making it very difficult to achieve.
To read the complete article visit: https://www.lusispayments.com/news
Brian Miller
Lusis Payments, North America
(415) 829-4577
---
Tributary System: HPE OEM Tape Supplier
By Glenn Garrahan, Director HPE Business, Tributary Systems
NonStop professionals are well aware of Tributary Systems' flagship product, Storage Director. This is an advanced, cost effective, secure software defined, policy-based and tiered enterprise backup virtualization solution. It enables data from any NonStop (or other) host, OS or backup application, to be backed up to any storage device, medium or technology, including on-premise and Public Cloud. In fact, Tributary Systems has entered into strategic partnerships with both IBM and Hitachi, allowing Storage Director to support both IBM Cloud Object Storage (ICOS) and Hitachi Content Platform (HCP). Tributary Systems' Storage Director is, to the best of our knowledge, the only solution that offers this connectivity to all NonStop NB, NS, and NonStopX servers.
Along with developing Storage Director, TSI has been supplying HPE NonStop with Backup/Restore Solutions for over two decades, and today we are the exclusive OEM supplier of all Tape products and Library Management software.
There are currently three LTO 6 Tape drive types available for all NB, NS and NonStop X servers:
HPE M8801A/M8802A LTO 6 FC ACL
The M8801A and M8802A ACLs (Automated Cartridge Loaders) are capable of storing 24 LTO 6 cartridges. Each cartridge has a capacity of 6.25 TB (assuming 2.5 times compression), for a total unit capacity of approximately 150 TB.
HPE M8805A LTO 6 FC Tape Drive
The HPE M8805A LTO 6 represents HPE's sixth-generation of LTO single play, manual load tape drive technology capable of storing up to 6.25TB per cartridge.

Remember that all LTO 6 drives are backward compatible; they can read and write to any LTO 5 cartridge and read-only any LTO 4 cartridge. These drives are ideal for use with NonStop X development servers; recall that tape is still the lowest cost per TB storage media. Looking on the web, one can find HPE LTO 6 cartridges priced as low as $22.58 for 6.25 TB, or only $3.60 per TB.

So contact your HPE Sales Rep to order an LTO 6 drive, and you can get additional information at:

Plus for additional reading on Storage Director, see CIO Review Magazine's article at:

https://storage.cioreview.com/vendor/2018/tributary_systems

As always, if you'd like additional information about Tributary Systems' products, visit

www.tributary.com, or call Matt Allen at 817-786-3066 (office) or 713-492-7434 (cell).

And from all of us here at TSI, have a safe and happy Holiday Season, and a wonderful 2019!
---
Ask TandemWorld
Got a question about NonStop ? ASK Tandemworld
Keep up with us on
Twitter @tandemworld
We are currently seeking skilled resources across the EMEA region,
---
NWSI
For those of you that have moved away from NonStop(tm) Tandemworld has another division catering for other technologies around the NonStop(tm) Systems
More will be posted here and on the dedicated NSWI website soon.
Bookmark www.nonstopworldinternational.com
---
Find out more about us at
www.tandemworld.net
Sponsored By

---