---
CommitWork presentation "Using Alexa with your software environment" at the European NonStop Hotspot 2018
CommitWork invites you to visit the presentation
"Using Alexa with your software environment" on May 15 at 3:30 PM (Room Wittenberg).
Abstract:
Alexa is a virtual speech assistant developed by Amazon.
Users can extend the Alexa capabilities by developing a new 'skill'.
In this session, you get an introduction about how to develop an Alexa Skill with Java and see how to integrate it into your existing software environment.
---

Considerations for Cloud Object Storage
By Glenn Garrahan, Director HPE Business, Tributary Systems
NonStop and Cloud Object Storage:
Object Storage architecture manages data as objects, unlike traditional file systems which manage data as a file hierarchy or block storage which manages data as blocks within sectors and tracks. Each object includes the data itself, some amount of
metadata
, and a globally unique identifier. Object storage can be implemented at multiple levels, including the object storage device level, the system level, and/or the interface level. The advantage of object storage is it enables capabilities not addressed by older storage architectures. Examples may include interfaces that are directly programmable by the application, a namespace that can span multiple instances of physical hardware, and data management functions like data replication and data distribution at object-level granularity.
There's no doubt, the future of archiving is object storage. Object storage is rapidly replacing on premise tape, disk, and dedup disk technology as an archival or backup methodology. Massive amounts of unstructured data may be retained efficiently by object storage as it is ideal for purposes such as archiving medical imaging, photos, songs, videos, etc.
This is why Amazon S3, Google Cloud, MS Azure and all other public clouds use object storage. Its flexibility, scalability, and cost are all substantive advantages realized when retaining huge amounts of unstructured data in the cloud. Object storage (outside of back up and archive) can also be flexible with users being able to access data from anywhere.
For NonStop users in particular, there are definite considerations when contemplating a move from legacy tape or disk archiving methodologies to Cloud Object Storage. Generally these would fall into one of four categories: Scalability, Performance, Cost and Security:
Scalability:
•
Dispersed storage technology, employing Information Dispersal Algorithms, available with Cloud Object Storage, provides massive scalability with significantly reduced administrative overhead.
•
Cloud Object Storage can grow easily from terabytes to petabytes to exabytes, and may be implemented on premise, or in public, private or hybrid clouds.
•
These advanced scalability capabilities are ideally suited to rapidly growing data backup environments.
Performance:
o
With an appropriate and compatible front end device, ingesting data from any backup application including NonStop, TSM, Commvault, NetBackup, Veeam can be optimized, this will allow rapid data ingestion and caching, reducing backup windows while streaming the data policy based pools to Cloud Object Storage at the back end.
•
With the use of FlashSystem for the cache layer, backup data to Cloud Object Storage at rates of up to 10.4 GB/sec or 37.4 TB/hour per node, and restore data at rates of up to 9.6 GB/sec or 34.6 TB/hour are possible.
Cost:
o
Cloud Object Storage typically delivers significantly lower total cost of ownership for storage systems at the multiple petabyte level, reducing or in many cases eliminating the need for data replication and the need for multiple copies
o
Cloud Object Storage is 55-60% of the cost per GB of archived data when compared to any dedup VTL
o
Cloud Object Storage may be purchased as a service (Storage as a Service, SaaS), thereby eliminating the need to procure and maintain backup hardware on premise or in remote DR sites. Storage capacity can be varied in the short term to deal with peak periods, and increased over the long term as a natural function of data growth.
Security:
•
Cloud Object Storage is a highly secure object storage archival technology that has been in the marketplace for 13 years.
•
The use of Information Dispersal Algorithms (IDA), otherwise known as Erasure Coding, in addition to AES 256 bit encryption, greatly enhances data security.
–
IDA's separate data into unrecognizable "slices" that are then distributed via network connection to storage nodes locally or across datacenters. Think of it this way, if you store a classic Ferrari in a single garage, a thief can break in, hotwire the car, and make off with it. If you disassemble the Ferrari and store the components in multiple garages, it's very difficult, if not impossible, to steal and then reconstruct the vehicle.
–
IDA eliminates the need for data replication.
Interestingly, in a November 2017 report from Scott Sinclair, Hitachi Enterprise Storage Group Senior Analyst, showed that the top factor that leads organizations to deploy or consider deploying on-premises object storage technology is a higher level of data security.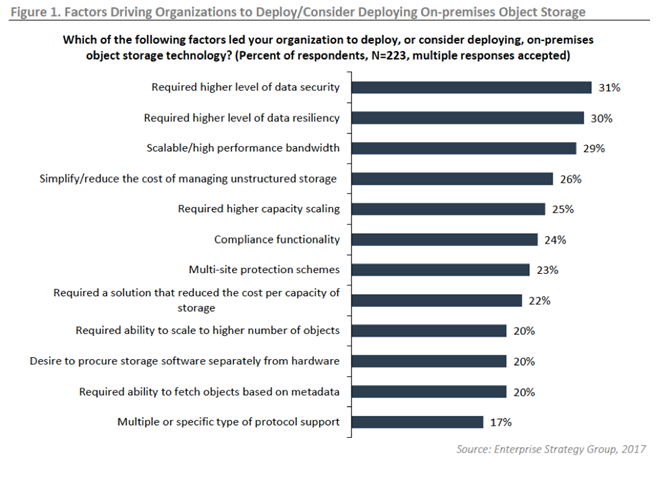 Forged by Power and Partnership:
For NonStop customers, a great answer is Tributary System's Cloud Object Storage Solution. Employing advanced COS technology coupled with Tributary's proven Storage Director® as the "front end", NonStop customers can transparently take advantage of IBM's Cloud Object Storage® (COS), formerly known as Cleversafe®, without any changes to their NonStop applications. In addition, Tributary's software-defined Storage Director high performance front end ingestion and caching solution is now certified with Hitachi Content Platform (HCP).
Storage Director, is a policy-based, tiered, and virtualized software product especially designed for backup which can be seamlessly integrated with any media, including tapes, disk drives, virtual environments and NonStop or other proprietary environments, plus open systems. Storage Director can group data into different pools and apply different protection policies at different times across any storage medium simultaneously. Tributary Systems has gained a massive strategic edge as it has entered into a synergistic partnership with IBM to revolutionize enterprise cloud data backup/restore, archive and DR. Combining the capabilities of Storage Director while endorsing long-term archival to Object Storage is where Tributary sees the data backup and retention market evolving. Tributary is the only company in the marketplace that can backup all NonStop mission-critical servers using a single solution. In addition to Storage Director's AES 256-bit encryption, data is also erasure-coded in the storage tier. From a performance standpoint, Tributary's solution can ingest data at a rate of 12TB per hour and restore at about 8.5TB per hour. Should a flash storage be used in the cache layer, the ingestion rate goes up to 37TB per hour and restores at 35TB per hour; these are metrics that are unmatched in the market. Thus, Tributary's IP, when combined with leading Cloud Object Storage solutions imparts exclusive cutting-edge data storage and management capabilities that can be well extended beyond public cloud models—into hybrid and on- premise environments—and also offers double-layered security for NonStop clients. Finally, the Storage Director Cloud Object Storage solution can be implemented with a monthly fixed cost model unlike all public cloud providers such as AWS who charge customers for accessing their data through additional fees for "puts and gets." Employing a cloud backup solution where costs vary widely from month to month, based on access to their own data, is challenging for most enterprise customers.
For more information visit
https://tributary.com/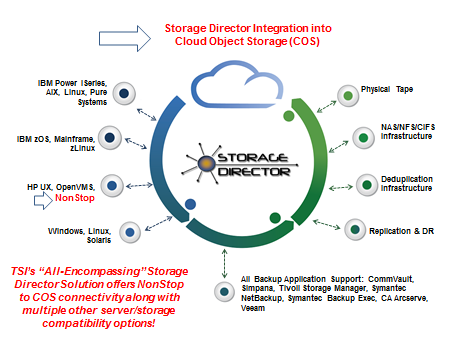 ---

Compliance Issues When Transitioning into a Hybrid IT Infrastructure
Companies moving to a hybrid infrastructure for data centers face complex challenges, so collaboration and preparation are key elements in ensuring a smooth transition.
Hybrid architectures can be supported by integrated solutions that create a seamless environment between existing infrastructure resources and newer cloud deployments. Such solutions allow organizations to regulate workloads and user access to fully support security, governance and compliance requirements.
The Time for Innovation is Now
With companies needing to carry out a root and branch review, they currently have a choice. Should they improve their systems to comply and tick the boxes, or should they change to innovate? One would argue that being "good enough" isn't actually good enough, as customers place so much emphasis on the security of their data. Firms should capitalize on the excellent opportunity to take stock of what they have on their networks, as well as the policies that govern them.
Enterprises are warming to the idea of the hybrid cloud as a solution that is secure, cost effective and suitable for mobile workforces. General perception used to be that businesses ran on on-premise clouds and used public clouds for application development. Now we're seeing increased buy-in, with concerns around integration and performance put to rest.
Things get more interesting from a GDPR perspective with object storage thrown in the mix. Using this type of architecture in a hybrid infrastructure allows for sensitive data sets to remain on-site. Meanwhile, the less important data can be archived to the public cloud. Object storage also adds control of data between clouds, including public clouds such as AWS. There's also the benefit of auditability and reliable control and management functionality. Regardless of where it sits, data can be managed using a set of tools and policies designed for hybrid platforms, tools such as CSP's Protect-X®.
Protect-X® - The Compliance & Security Hardening Solution Built for Hybrid IT
Protect-X® user interface
Protect-X® is a browser-based, automated security compliance solution using the latest JavaScript technologies. It supports HPE NonStop/X, Virtual NonStop and UNIX platforms. Wholly developed by CSP, Protect X® is built using agent-less design so there is nothing to install on your NonStop servers. All security is managed off-platform, via very fast and very strong encrypted connections.
Because Protect-X® was built with Virtual NonStop and open source applications in mind, it is the perfect tool to ensure that your hybrid infrastructure is compliant and secure. Protect-X® allows you to easily ensure compliance, assess risk and manage security of your hybrid platforms.
Protect-X®:
· Allows a single security compliance policy to be automatically verified across hybrid systems, such as NonStop Servers and Unix Servers
·
Allows delegation of tasks and makes security compliance changes only after approval by the responsible administrator
Protect-X® is a powerful tool that has the ability to automatically validate compliance policies across different environments and IT architectures. It can be completely customized to suit your specific needs. It places all the power in your hands, but simplifies and automates many routine tasks.
For more information on CSP solutions visit
www.cspsecurity.com
For complimentary access to CSP-Wiki®, an extensive repository of NonStop security knowledge and best practices, please visit
wiki.cspsecurity.com
We Built the Wiki for NonStop Security ®
Regards,
The CSP Team
+1(905) 568 - 8900

---



" TIC News You Can Use – NEW TOP Windows-Based GUI Webinar "
TIC Software, the leading provider of software solutions and consulting services for HPE NonStop modernization; is pleased to announce the addition of TOP Windows-based GUI from partner comforte to the firm's offerings. TOP reduces complex tasks to simple point-and-click operations to save time, increase productivity, and reduce errors.
TOP will be demonstrated in a Webinar highlighting the intuitive interface and features including:
Point-and-click Navigation

Extensive OSS Support

Individual Security Profiles

Command Auditing and logging

Point-and-click Backup Facility

Secure SSL Connectivity

And More…
Sign Up Today & Experience the Next Generation GUI for NonStop!
Join our Webinar this May 23, 2018 10:00 AM - 11:00 AM EST | Presenter: Phil Ly
Webinar: https://attendee.gotowebinar.com/register/5914340506292613890
More information send us an email to: sales-support@ticsoftware.comhttp://www.ticsoftware.com
---
XYPRO - GDPR – How to Comply in an HPE NonStop Server Environment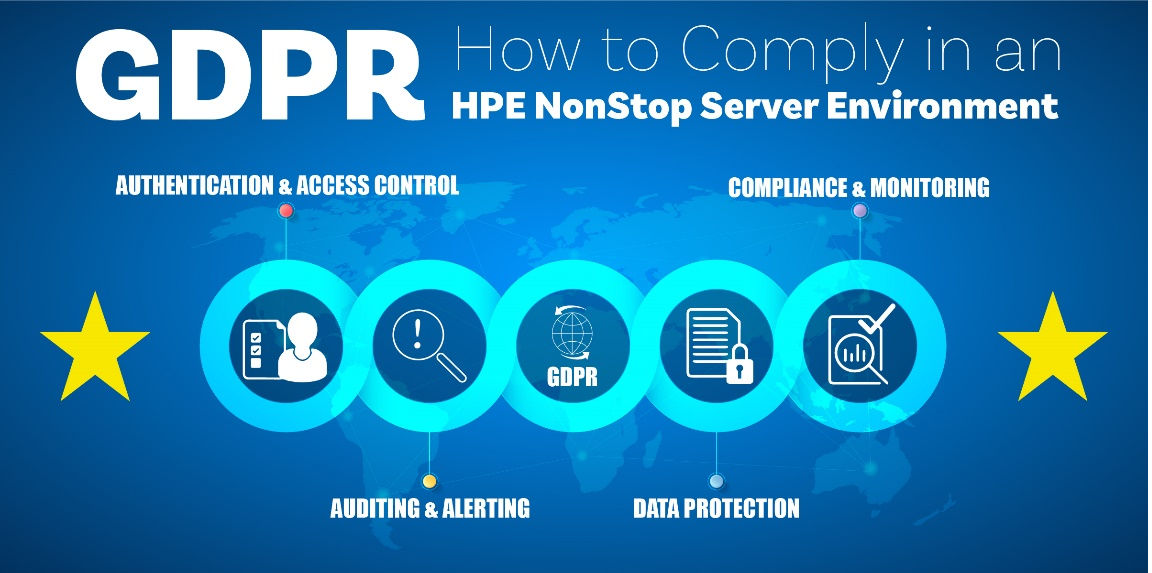 The General Data Protection Regulation (GDPR) is a new European Union privacy law that takes effect May 25. This is the biggest change in European data protection in decades. GDPR is not an EU only regulation; it affects any business or individual handling the data of EU citizens, regardless of where that business or individual is based.

Over 50% of organizations with EU citizen data haven't implemented plans to address GDPR or don't think the privacy regulation applies to them.

Avoid a costly surprise. The attached article will walk you through the fundamentals of GDPR preparation in an HPE NonStop Server environment, right down to the tools and strategy necessary to comply with these regulations. With less than 60 days left, NonStop GDPR compliance should not be a daunting task.

Let XYPRO help.
---
XYPRO
Provides Identity Governance and Administration for HPE NonStop Servers

XYPRO and SailPoint Partner to Provide Identity Management for HPE NonStop
XYPRO's XIC solution simplifies requirements and compliance activities. When an identity is disabled through SailPoint IdentityIQ, the corresponding account is immediately disabled on all NonStop servers on which the identity was provisioned. When that identity is removed using IdentityIQ, the account is immediately removed from all NonStop servers, ensuring the removal of stale accounts, improving your relationship with your auditors and strengthening your security procedures at the same time.
For Additional Integrations Contact Your XYPRO Account Executive
---
XYPRO looks forward
to seeing you at the upcoming shows!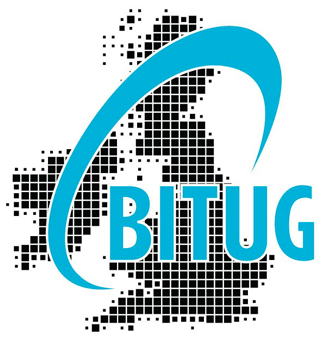 BITUG Big SIG 2018May 9, 2018Trinity House, Tower Hill, London

GTUG: European NonStop Hotspot 2018May 14, 2018 May 16, 2018The Westin Hotel Leipzig, Leipzig, Germany

NENUG 2018May 21, 2018Andover, MA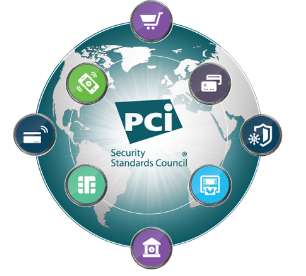 PCI Asia-Pacific 2018May 23, 2018 May 24, 2018Tokyo, Japan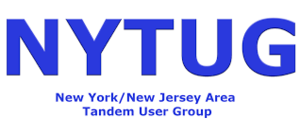 NYTUG 2018May 23, 2018Berkeley Heights, NJ

N2TUG 2018June 7, 2018the Hilton Dallas/Plano Granite Park in Plano

VNUG 2018September 11, 2018 September 12, 2018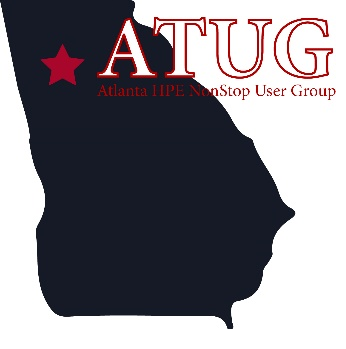 CTUG 2018September 26, 2018 September 27, 2018Hewlett–Packard Enterprise Canada, 5150 Spectrum Way, Mississauga, Ontario
---
HPE NONSTOP SYSTEMS & LUSIS PAYMENTS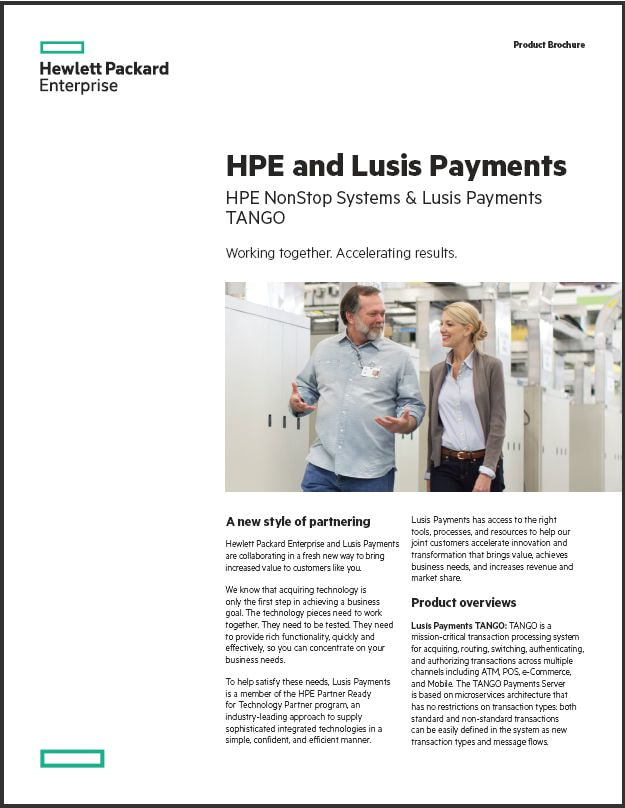 Working together. Accelerating results. ​A new style of partnering
Hewlett Packard Enterprise and Lusis Payments are collaborating in a fresh new way to bring increased value to customers like you.
We know that acquiring technology is only the first step in achieving a business goal. The technology pieces need to work together. They need to be tested. They need to provide rich functionality, quickly and effectively, so you can concentrate on your business needs.
To help satisfy these needs, Lusis Payments is a member of the HPE Partner Ready for Technology Partner program, an industry-leading approach to supply sophisticated integrated technologies in a simple, confident, and efficient manner.
Lusis provides state of the art products and services to the payments industry. Using micro-service architecture, Lusis brings a modern and truly flexible proposition to the payments EcoSystem.
Lusis Payments has access to the right tools, processes, and resources to help our joint customers accelerate innovation and transformation that brings value, achieves business needs, and increases revenue and market shar
For more information about TANGO contact Brian Miller at brian.miller@lusispayments.com or visit http://www.lusispayments.com
---
Find out more about us at
www.tandemworld.net
Platinum Sponsor

Gold Sponsor

---